Dusty Blue and Black Tie February Wedding At Charleston's William Aiken House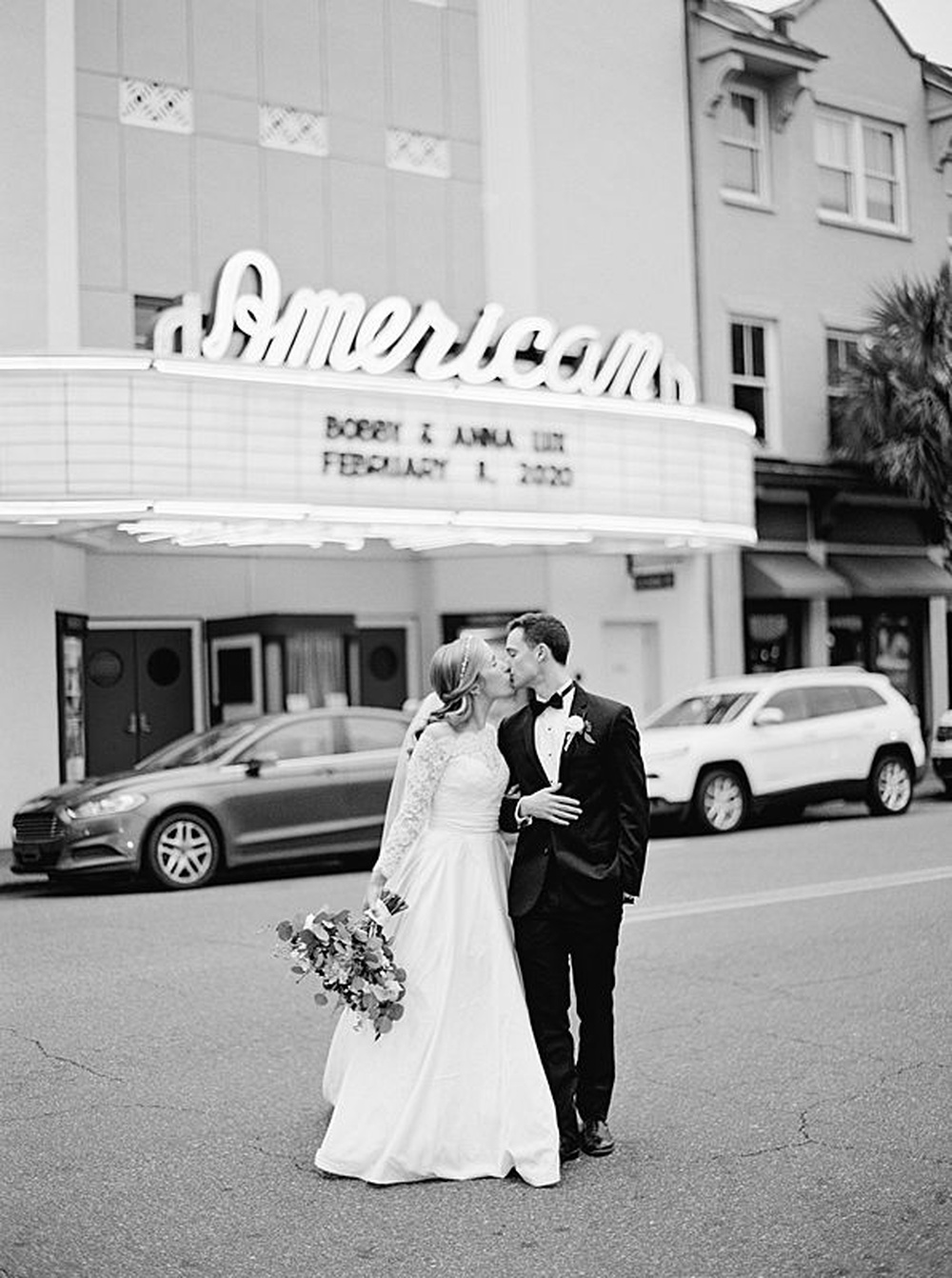 Dusty Blue and Black Tie February Wedding At Charleston's William Aiken House
Bobby and Anna's dusty blue and burgundy themed black tie wedding took place at Charleston wedding venue, The William Aiken house. They flew in from NYC for their destination Charleston SC wedding, with a traditional full Catholic Mass.
April 27, 2020, 7:51 p.m.
Anna and Bobby flew in from New York City for their February Charleston wedding at the historic William Aiken House. They met eachother at university and chose Charleston because of familial ties, it's timeless beauty and the abundance of some of the most beautiful churches you will ever see. It is the Holy City afterall.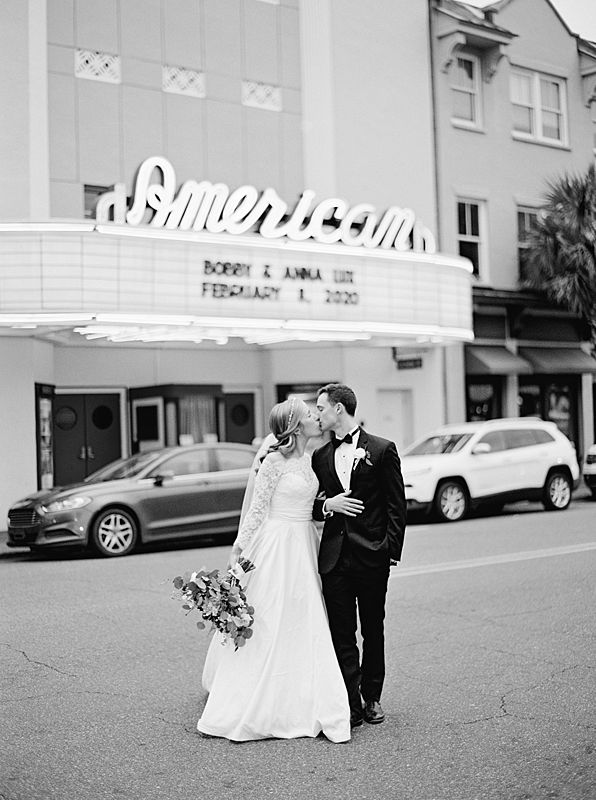 Anna and Bobby are both Catholic and had a full Catholic Mass for their wedding ceremony inside the beautiful and historic St Mary's Roman Catholic Church. It truly is one of the most beautiful churches in Charleston, adorned with beautiful woods and colorful murals from floor to ceiling.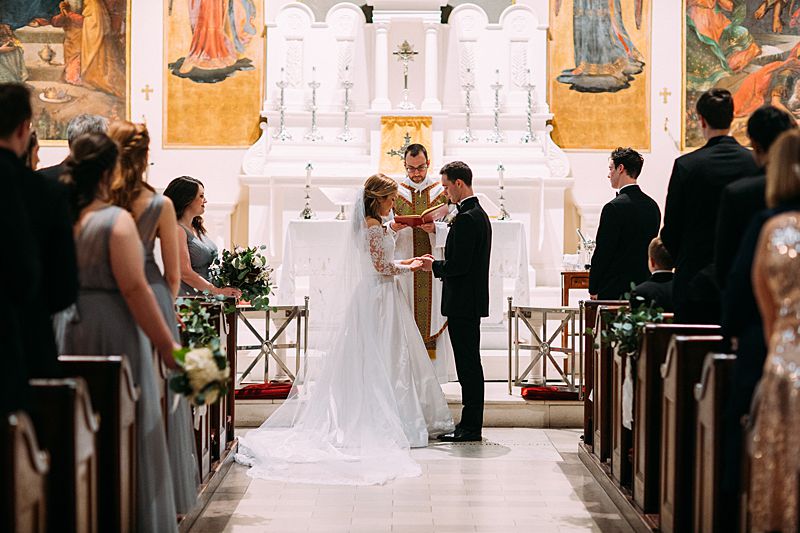 Erica Peper from Peper Events put together an elegant and timeless affair fitting for a venue with so much charm and character, as the William Aiken House. It was a priveledge to work with her and photograph the beautiful decor, adorned with flowers from Fresh Weddings and Events. It's not an easy thing to do, to complement the bold and quirky colors of the Aiken house interior, but Erica and her team pulle it off so elegantly!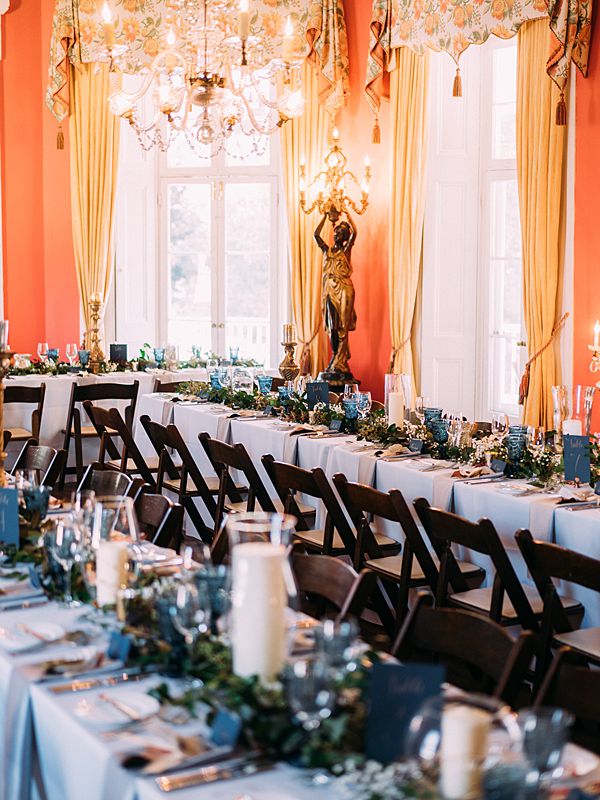 Charleston Wedding Vendor Team for the William Aiken House Wedding
Photography: Brian D Smith Photography  /  https://www.instagram.com/briandsmithphotography/
Planning + Design: Peper Events  /  https://www.instagram.com/peper.events/
Floral Design: Fresh Weddings and Events  /  https://www.instagram.com/freshweddings_chs/
Venue: The William Aiken House /  https://www.instagram.com/pphgevents/
Ceremony Venue: St Mary's Church 
Hair + Makeup Artist: Lashes and Lace  /  https://www.instagram.com/lashesandlacechs/
Rentals: Event Works  /  https://www.instagram.com/eventworksrentals/
Rentals 2: Snyder Events  /  https://www.instagram.com/snyderevents/
Lighting: Lowcountry Entertainment  /  https://www.instagram.com/lowcountryentertainment/
Band: Finesse Band  /  https://www.instagram.com/finessebandmusic/
Transportation: Lowcountry Valet  /  https://www.instagram.com/lowcountryvalet/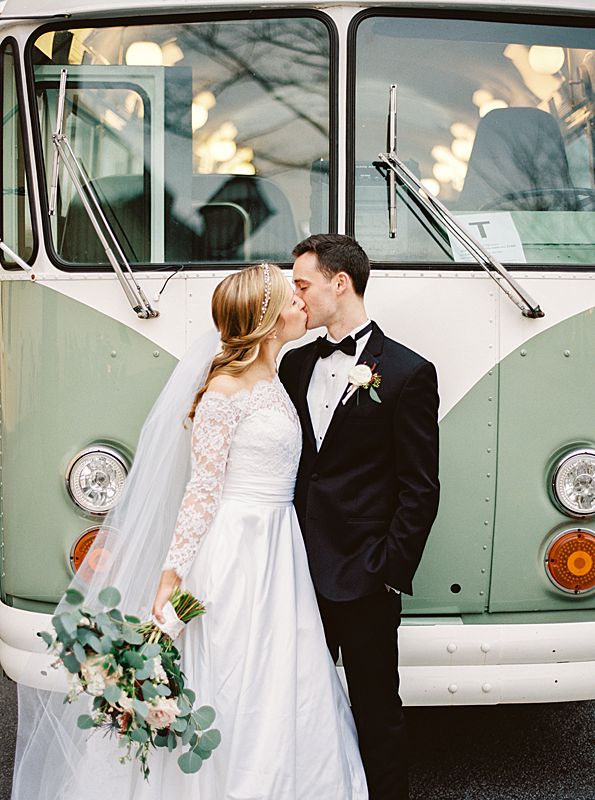 The William Aiken House has always been a favorite wedding venue of mine in Charleston South Carolina. It was a dream venue ever since I began my wedding photography career. So much so, that I planned my first ever editorial wedding shoot there. I fell in love with it's quirky, victorian charm and boldly painted walls. The garden oozes elegance at every corner, and you can't possibly get more traditionally Charleston and southern than a gigantic wrap around porch. The porch is perfect for seating wedding guests outside for dinner and the entire house can accomodate a large wedding of 300+ people - all with the charm of a more intimate venue because the dinner is partitioned off into rooms. 
Why You Should Hire Me For Your William Aiken House Charleston Wedding
You should hire meas your Charleston SC wedding photographer for your William Aiken House wedding because I appreciate the charm of the house. I appreciate and am drawn to unique character in the people and places I photograph. Most photographers would be scared away by the boldly colored interior. They'd say that the colored walls reflect unwanted tint on the skin or that it's too close to the hustle and bustle of King Street. I find none of this to be true. I embrace it. I embrace the bold and colorful. I embrace the noise and the character of Downtown Charleston SC. That's why I live in this city and why I chose to live downtown. The William Aiken House, to me, is the quintessential Charleston Wedding Venue - certainly for a wedding venue downtown. Also, it's right next to the American Theater and we've all seen the Notebook. It's charming. The William Aiken House is one of my favorite wedding venues in Charleston and I'd love to tell you all about what I can do as your wedding photographer for your dowtown Charleston SC wedding. 
If you'd like to see the fashion inspired bridal editorial I put together at the William Aiken House, check out the blog post below!
Fashion Bridal Editorial on the Wedding Blog
Fashion Bridal Editorial at Charleston Wedding Venue - The William Aiken House
Dusty Blue Wedding Theme
Anna and Bobby's wedding colors consisted primarily of dusty blues, with complementing burgundies and golds for their February black tie wedding in Charleston SC.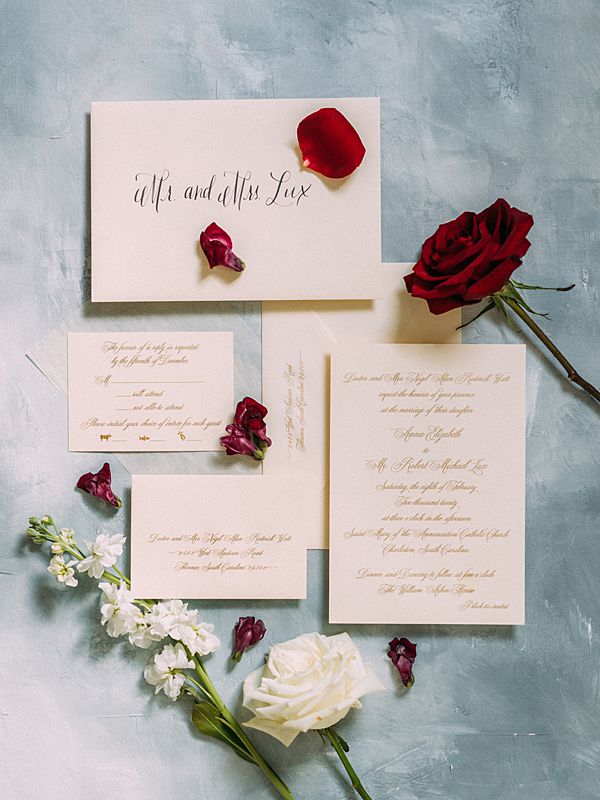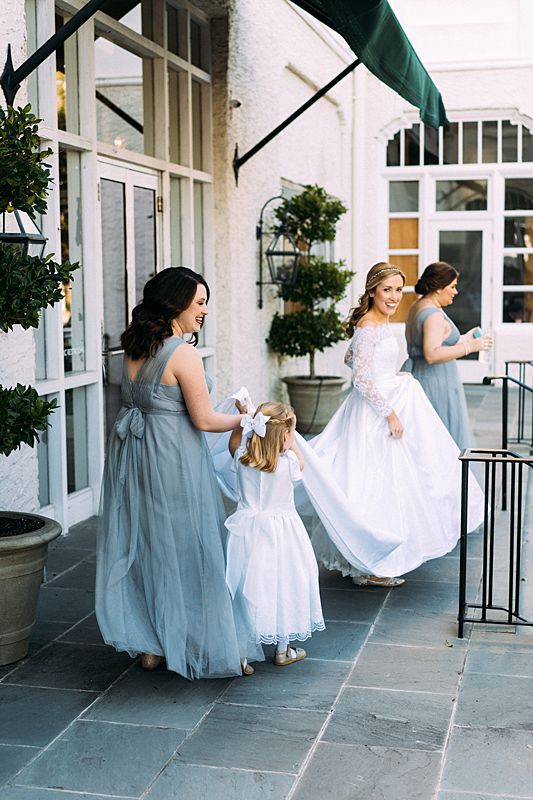 Cheers to this wildly happy couple and two of the kindest people I have yet had the opportunity to work with. Thanks for letting me be your Charleston wedding photographer.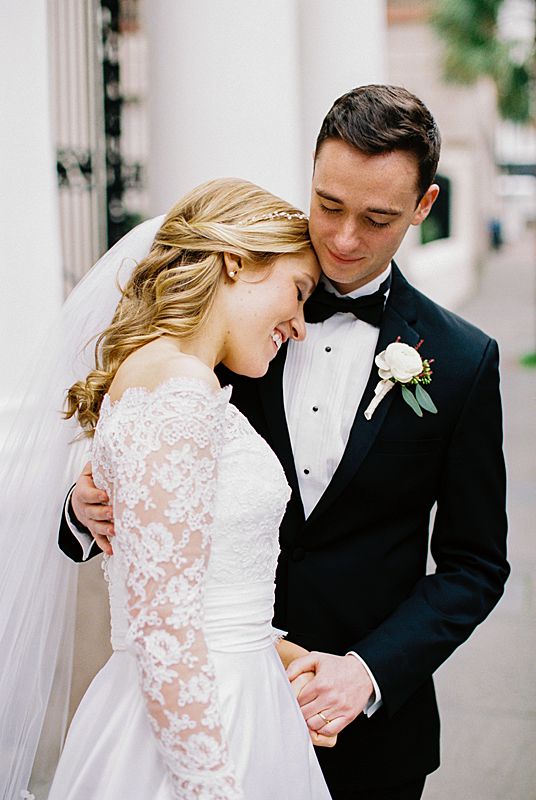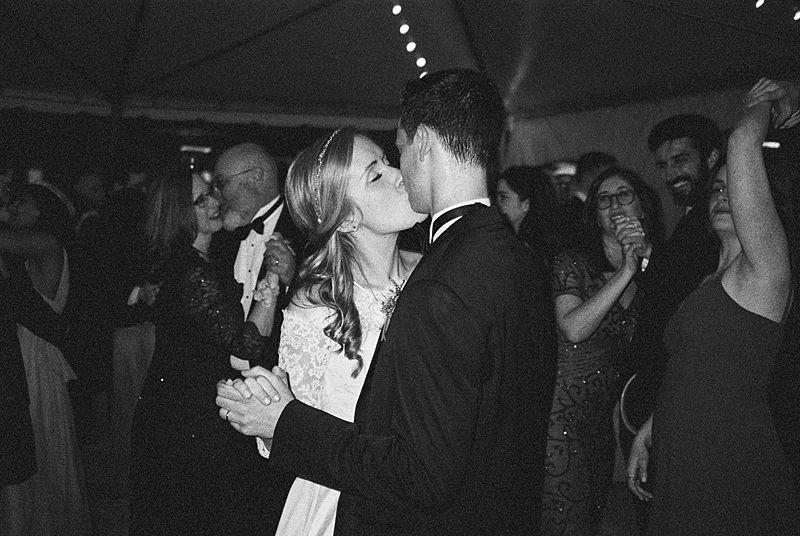 More Charleston SC Weddings on the Blog
Charleston SC Weddings on the Brian D Smith Photography blog
~~                                                                            ~~

If you are inspired by what you read, I'd love to invite you to reach out about the photography services I offer. My guarantee is that you won't find a photographer that cares more about you and your story than I. I'm endlessly passionate about telling stories on film and pushing the boundaries of art in wedding and portrait photography. I'd be thrilled to work for you and document your story, wedding or business in Charleston South Carolina or any destination abroad.
If you'd like more info about this post, would just like to chat, or are ready to book, reach out to me by visiting my contact page here!