Fashion Editorial in a Backyard Portrait Studio
How I Convert My Backyard into a Portrait Studio for a Fashion Editorial
I tried this portrait studio setup outdoors on a bit of a whim. I was tiring of shooting against seamless paper, so I tried my Savage Universal Muslin backdrop oudoors on a traditional backdrop stand. I placed the backdrop in multiple locations but didn't quite love it. It wasn't until I had the thought to blend it into the trees that I completely fell in love with it. Glennon brought over her own styling from her personal wardrobe and as always killed the mood and vibe in this vintage fashion editorial at my Charleston SC home. The warm clothes and skin tones pop against the cool greys and deep greens of the surrounding.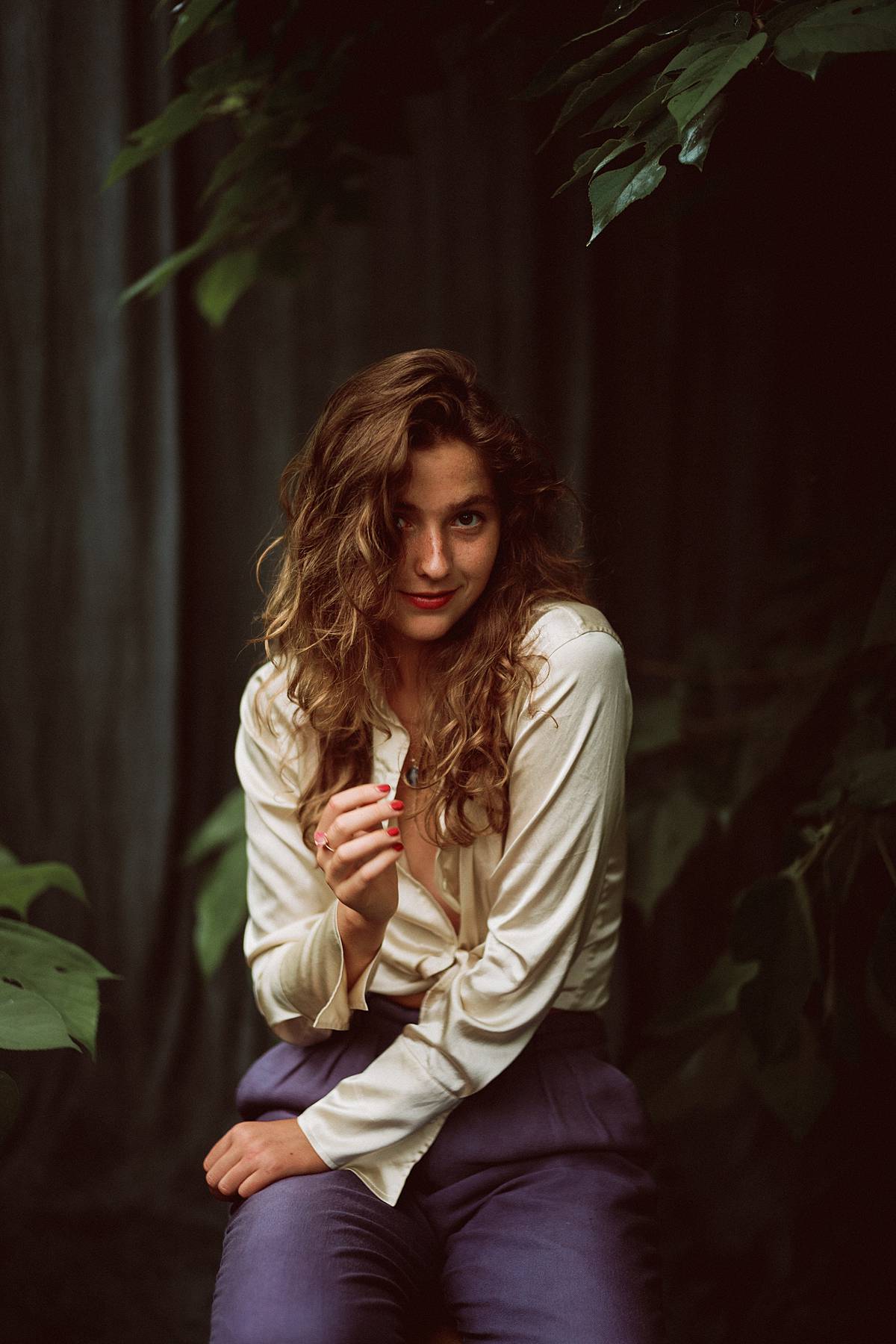 Equipment Used
I photographed this editorial using my Sony a7iii and adapted Leica Summilux-m 50mm F1.4 lens (my favorite digital combination). I tend to shoot most of my work on film, but have found this combination quite a joy to shoot and gets me close to the look of my film imagery. Sometimes I prefer digital for fashion work because it affords me the opportunity to shoot more to catch the imperfect and in between moments that often end up being my favorite. The backdrop is a 10'x24' dark grey muslin backdrop from Savage Universal. 
Learn more about Brian D Smith Editorial Photography
I have portrait studios in Charleston South Carolina and Traverse City Michigan, but am constantly traveling around the country and world in search of new faces and unique backdrops.
Brian D Smith Photography Editorial Portfolio and Information
~~                                                                                      ~~
If you are inspired by what you read, I'd love to invite you to reach out about the photography services I offer. My guarantee is that you won't find a photographer that cares more about you and your story than I. I'm endlessly passionate about telling stories on film and pushing the boundaries of art in editorial and portrait photography. I'd be thrilled to work for you and document your story, wedding or business in Charleston South Carolina, Northern Michigan, or any destination abroad.
If you'd like more info about this post, would just like to chat, or are ready to book, reach out to me by visiting my contact page here!