Charleston SC Elopement at the Hotel Bennett and a Private Mount Pleasant Home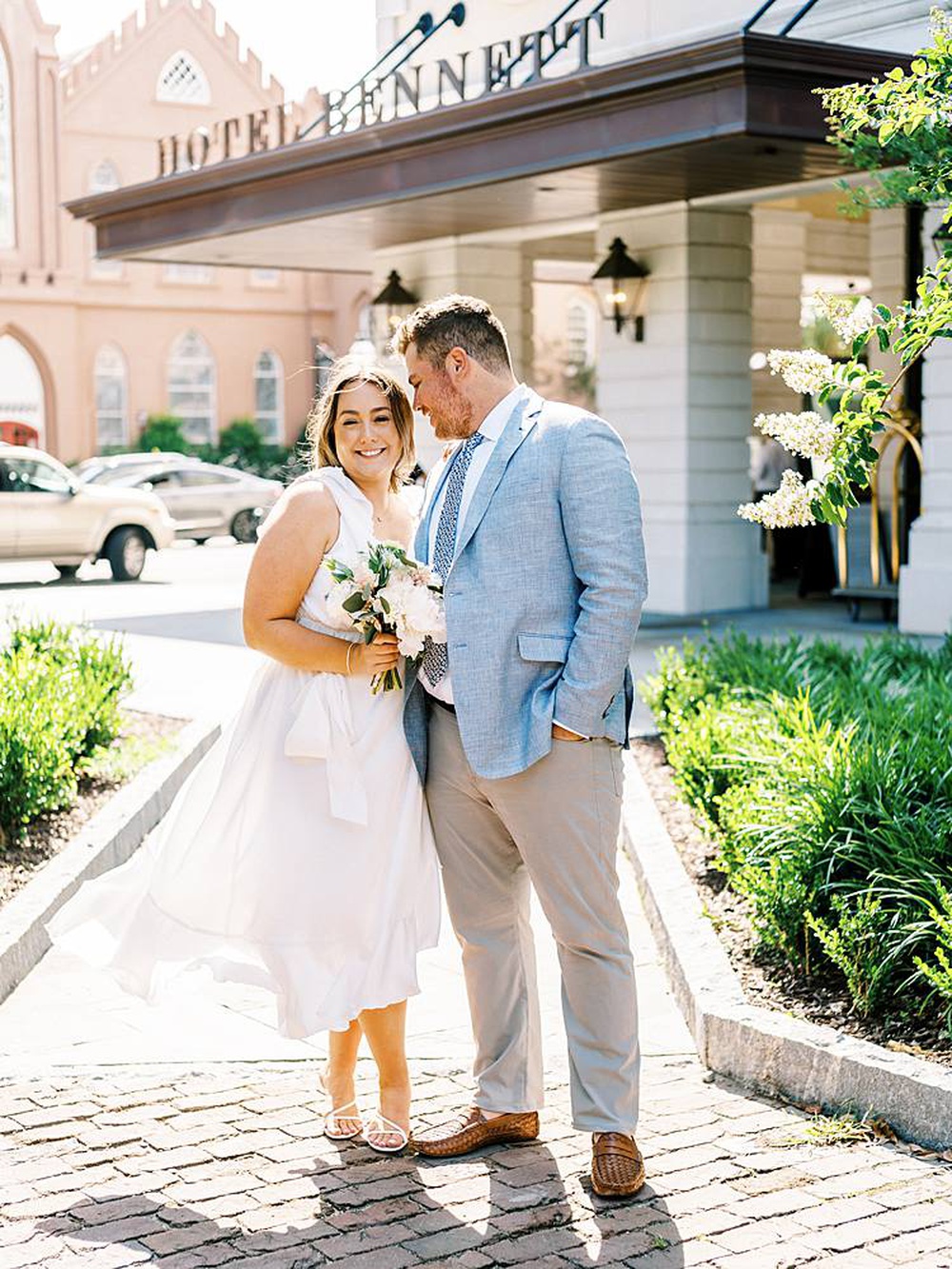 Charleston SC Elopement at the Hotel Bennett and a Private Mount Pleasant Home
A Covid downsized Charleston SC elopement featuring a first look and portraits at the Hotel Bennett wedding venue and a ceremony and reception at a private, waterfront home in Mt Pleasant South Carolina. Shot on kodak 120 and 35mm film in May of 2020.
Nov. 22, 2020, 12:39 p.m.
About the Charleston Intimate Wedding by Elopement Photographer Brian D Smith
Carson and Mike hired me a year prior to their wedding date. They had the full wedding planned with a big venue and all the trimmings. What they, and none of us, anticipated was getting married during a pandemic. With grace and good spirits they changed their wedding plans, downsized the entire event and had a wonderful time eloping in the beauty that is May for a Charleston SC wedding.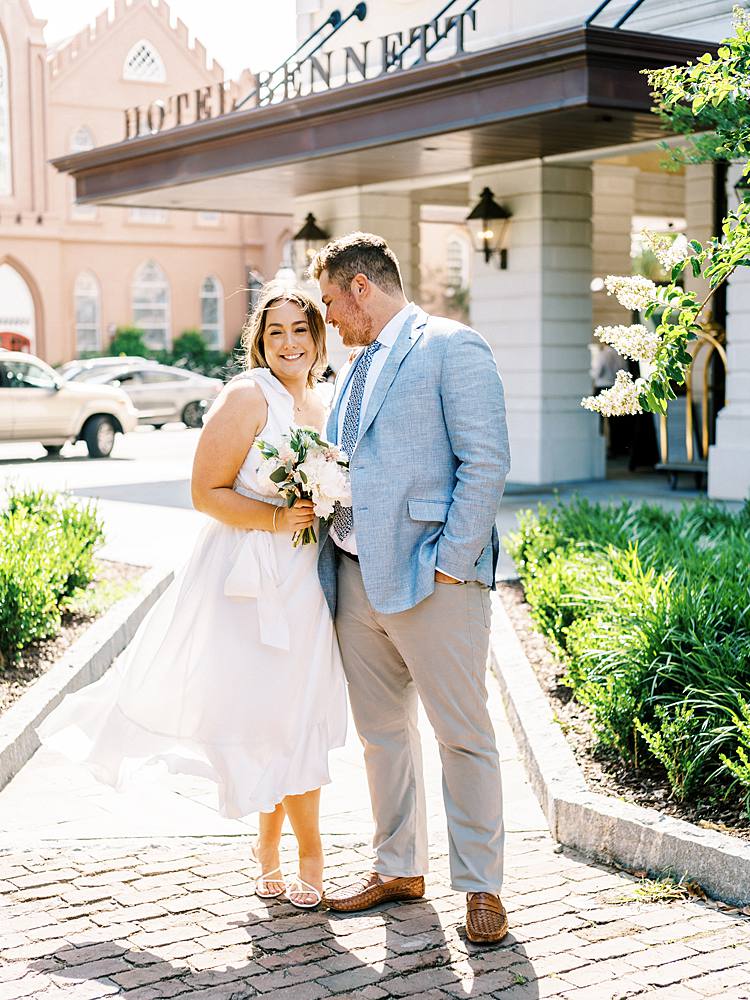 About the Venue and Intimate Wedding Locations
Carson and mike got ready at the Hotel Bennett, right in the heart of downtown Charleston's' bustling upper king street district. We had a first look right out in front of the hotel, photographed the bridal party, did a quick stroll around downtown for some portraits before the rain set in then went to a private, waterfront home in Mt Pleasant for the elopement ceremony and reception.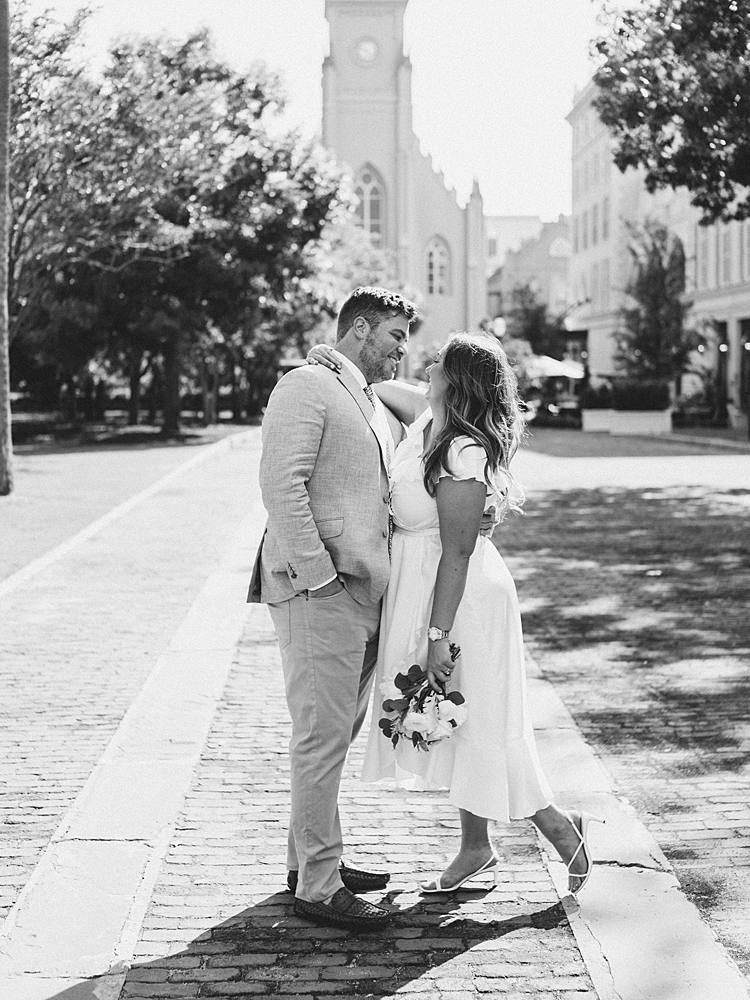 Why You Should Elope in Charleston South Carolina and Why a Downsized Wedding is Just as Special
I'm so grateful for my 2020 couples that took the pandemic in stride, embraced the changes to their Covid effected Charleston wedding and decided to switch things up with grace and style and have a small elopement or intimate wedding. I photographed quite a few elopements this year and one thing that rang true was that there was no special feeling or magic lost in a smaller wedding. In fact, at times, they felt more special and more rooted in what is really important on a wedding day...the couple, their love, and those closest to them who have witnessed that love grow. So, if you are thinking about changing up your wedding plans, cancelling, or postponing, please give me a call and ask me why elopements are so special in the Holy City. An elopement can be anything and I think that is the beauty of it. You can make it a small wedding or something entirely non-traditional and as long as you are happy the moments and wedding photographs will be beautiful. 
Why I Shoot Film as a Charleston Wedding and Elopement Photographer
Film is special. It's special to me for many reasons, but at the end of the day what is most important is the impact the image makes. All of the special reasons that I love film, shooting it, feeling it, waiting for it to return from the lab, coelesce into a beautiful image that makes a statement on me the second I view them for the first time. I shoot medium format and 35mm film, mostly kodak. I prefer to let the character of the images do the talking, so if you have any questions about film wedding photography, please just ask!  It's one of my favorite things to talk about.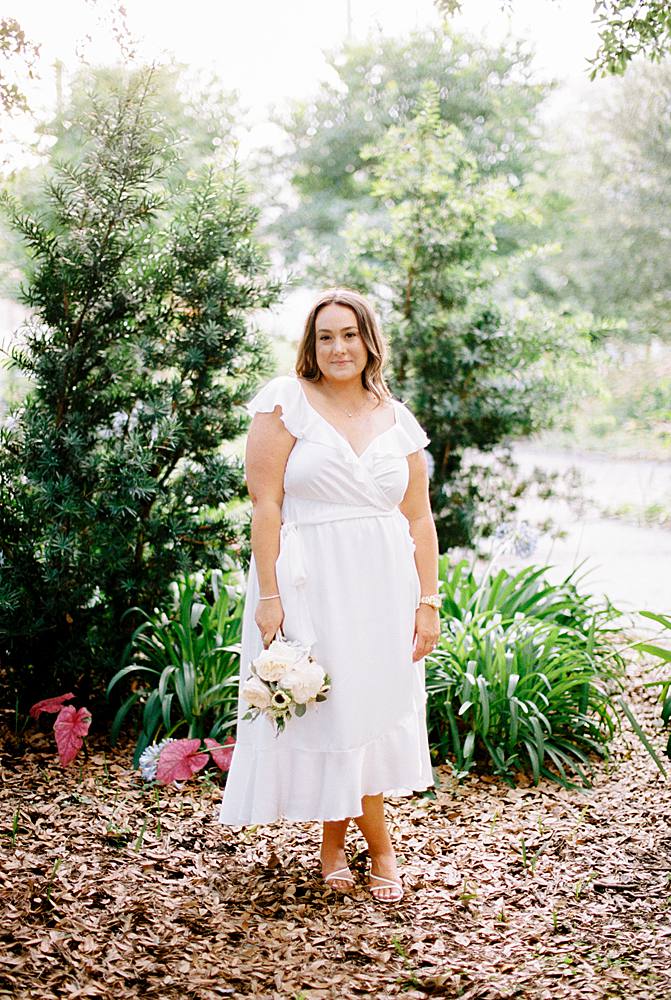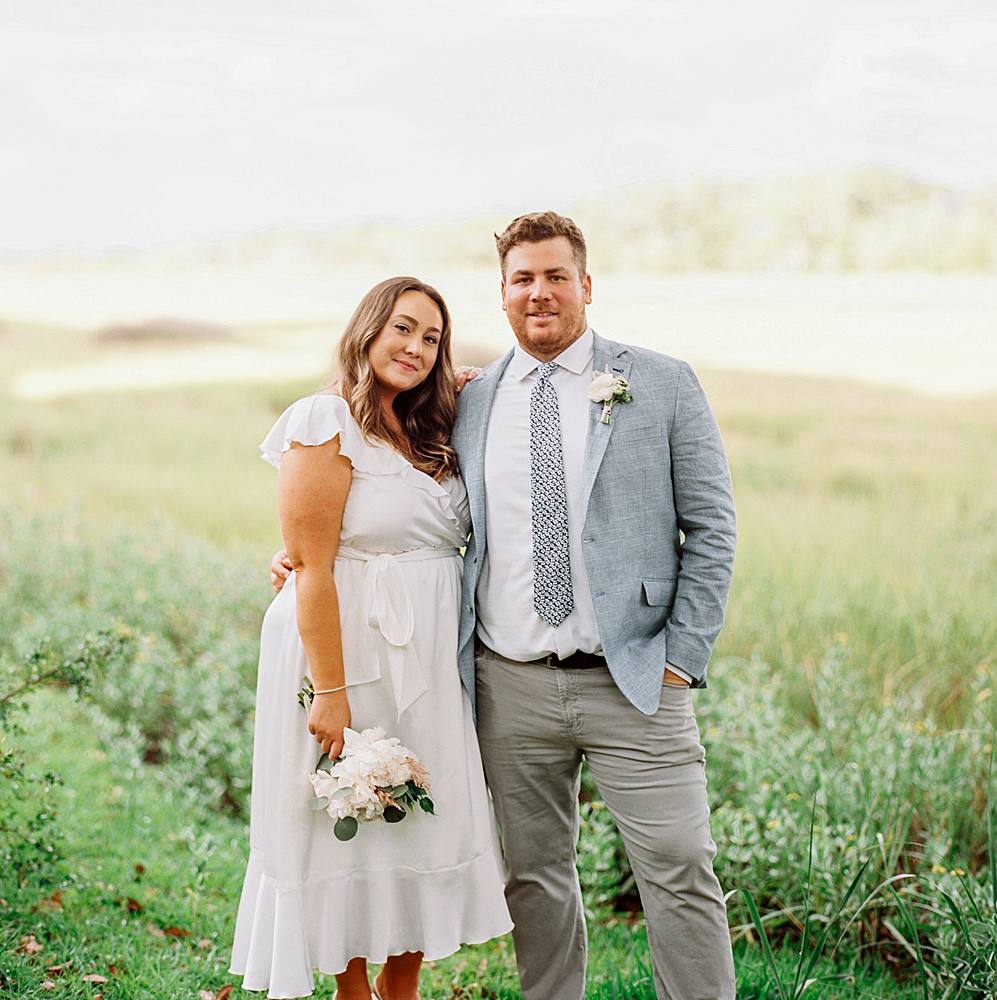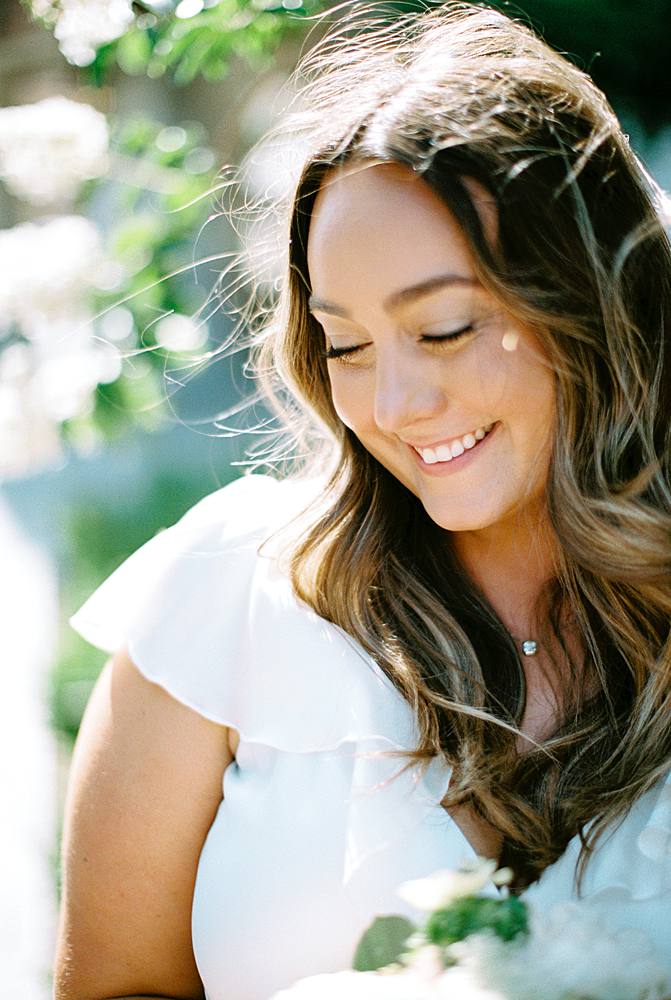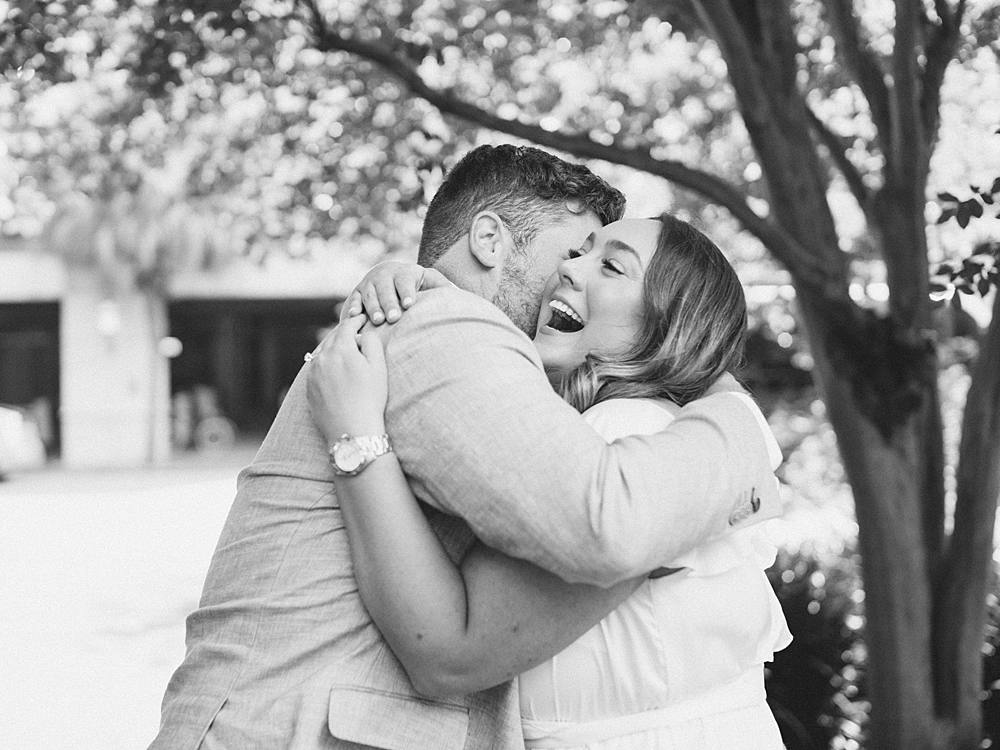 Why You Should Hire Me as Your Charleston Film Wedding Photographer
You won't find another photographer, destination or in my hometown of Charleston SC that challenges himself more or pushes his creativity further than I do. I have an appreciation for the timeless and the classic, but strongly believe the great art is the most timeless of all and echo that in the amount of experimentation I do in my work as a destination wedding and portrait photographer. Humbly speaking, I'm the hardest working wedding photographer you'll meet. I have a style that transcends Charleston, SC and have received nationwide recognition for my film work because of it. Ask yourself if you want your wedding photos to look like every one elses, perfect curated perfection, or if you want an artful story to be told. If the latter has your heart, then it's likely that you'll have mine. 
~~                                                                            ~~
If you are inspired by what you read, I'd love to invite you to reach out about the photography services I offer. My guarantee is that you won't find a photographer that cares more about you and your story than I. I'm endlessly passionate about telling stories on film and pushing the boundaries of art in editorial, lifestyle and portrait photography. I operate a photography studio in Charleston SC and Traverse City Michigan. I'd be thrilled to work for you and document your story, wedding or business in Charleston South Carolina, Northern Michigan, or any destination abroad. LGBTQ supporter and firm believer in the cause for all races to fight for equal rights. 
If you'd like more info about this post, would just like to chat, or are ready to book, reach out to me by visiting my contact page here!