Fall Wedding on Film at Legare Waring House in Charleston SC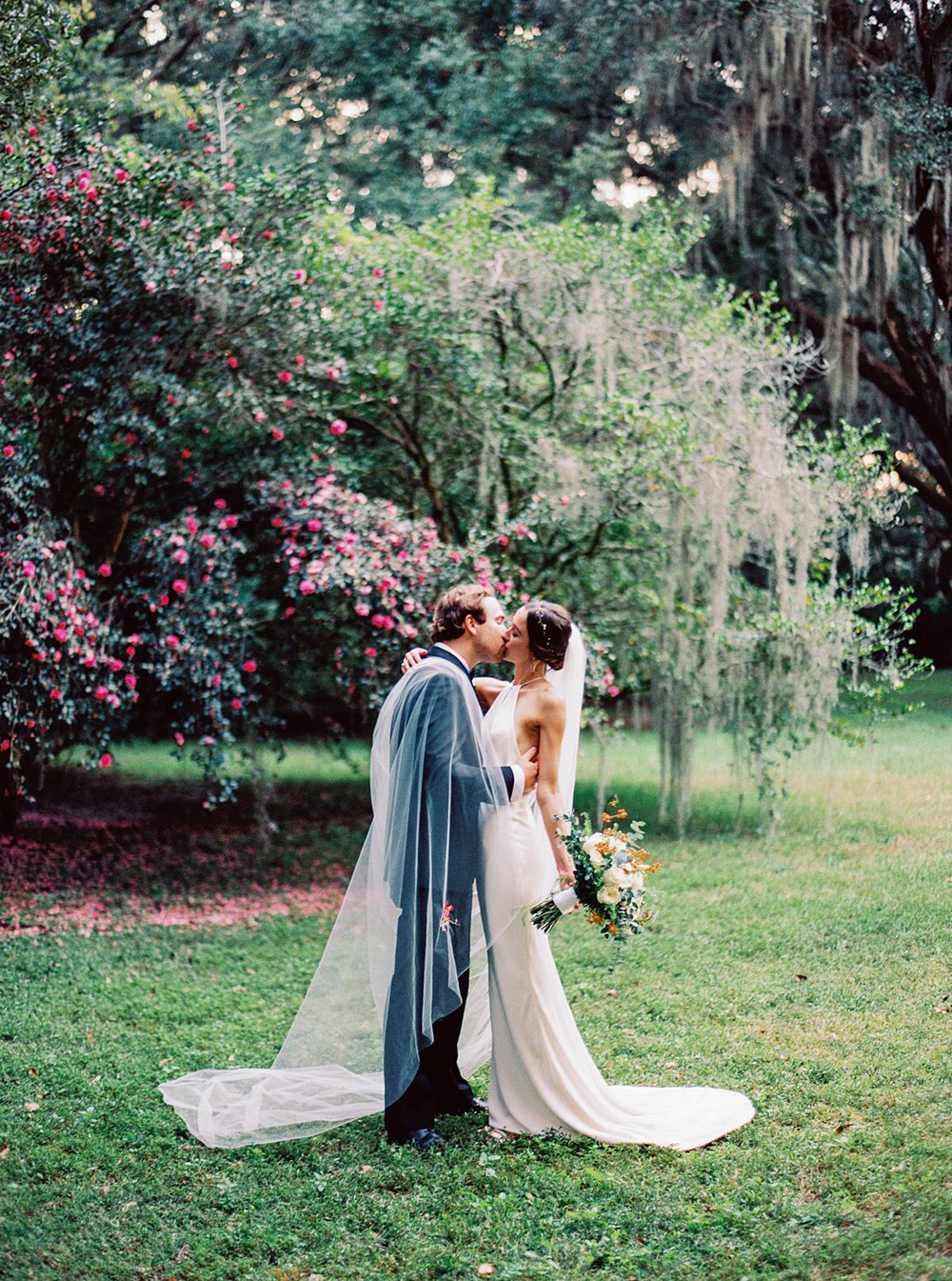 Fall Wedding on Film at Legare Waring House in Charleston SC
Fall Charleston SC wedding at Legare Waring house. A mixture of film portraiture and documentary wedding photography at one of my favorite Charleston wedding venues. Featuring a hand embroidered veil, massive oak trees and spanish moss, and dramatic portraiture extending well beyond sunset.
Jan. 7, 2021, 11:41 a.m.
Katherine and Sam's Fall Wedding at Charleston Wedding Venue Legare Waring House
Katherine and Sam's wedding was one of the most joyous I have ever photographed in my short years as a Charleston wedding photographer. They chose Legare Waring House as their wedding venue, for it's lush greenery, stunning row of oaks, and it's ability to host everything in one location. The day was busy, but I found myself lost in the excitement and contagious joy of it all. Portraits were effortless, continuing well past sunset, and documenting was joyful reflecting the joy and true love shared by the couple.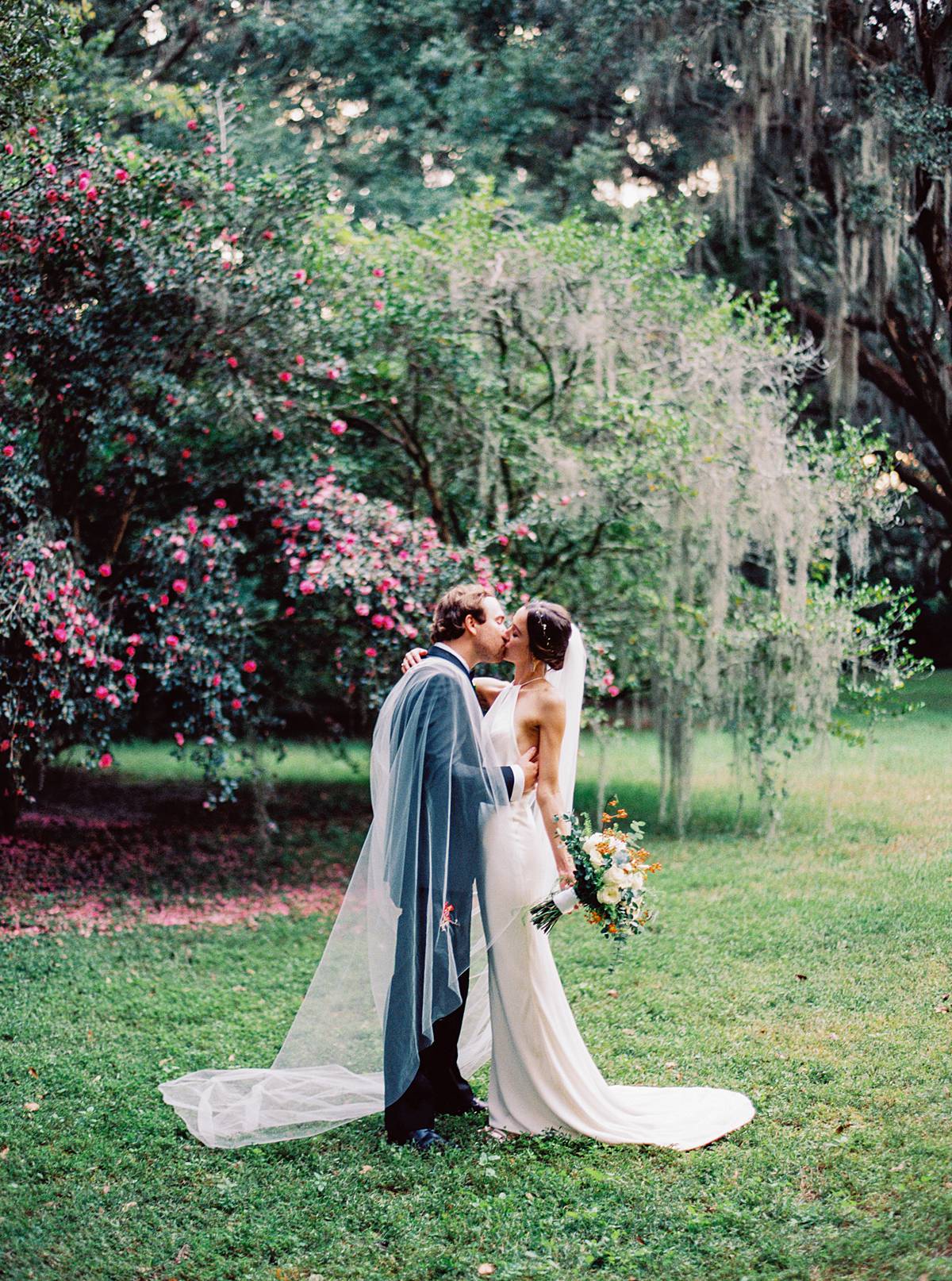 Charleston Wedding Vendors
Photography: Brian D Smith Photography  /  https://www.instagram.com/briandsmithphotography/
Planning + Design: Charleston Weddings by Allison  /  www.instagram.com/chasweddingsbyallison/
Floral Design: Palmetto Bloom  /  www.instagram.com/PalmettoBloomJKL/
Venue: Legare Waring House  /  www.instagram.com/legare_waring_house/
Hair + Makeup Artist: Slate Hair and Makeup  /  https://www.instagram.com/slatehairandmakeup/
Band: The Vistas  /  www.instagram.com/thevistasband/
Rentals: Snyder Events  /  www.instagram.com/snyderevents/
Transportation: SC Express  /  www.instagram.com/scexpresscharleston/
Bar: Brand Bars /  www.instagram.com/brandbarsandevents/
Catering: Good Food Catering
How Would I Describe my Charleston Wedding Photography Style
My style is a bit unique for the Charleston wedding market in that I try to photograph weddings with a bit more realism and grit. I think it makes the story more authentic. I'm less worried about creating a fairty tale depiction of a wedding, but more so with documenting the actual event in the most artistic and compelling way possible. My style is a mix of dramatic film portraiture and spontaneous, joyful and haphazard wedding day documentary. I made a commitment to myself this year, starting largely with this wedding, to push myself as a documentary wedding photographer. I started carrying along a dedicated camera for documentary, shooting all in black and white. The result was what I think is my most thorough and compelling job documenting and creating art at a wedding yet!
HERE is a link to the all black and white documentary preview I delivered to the couple.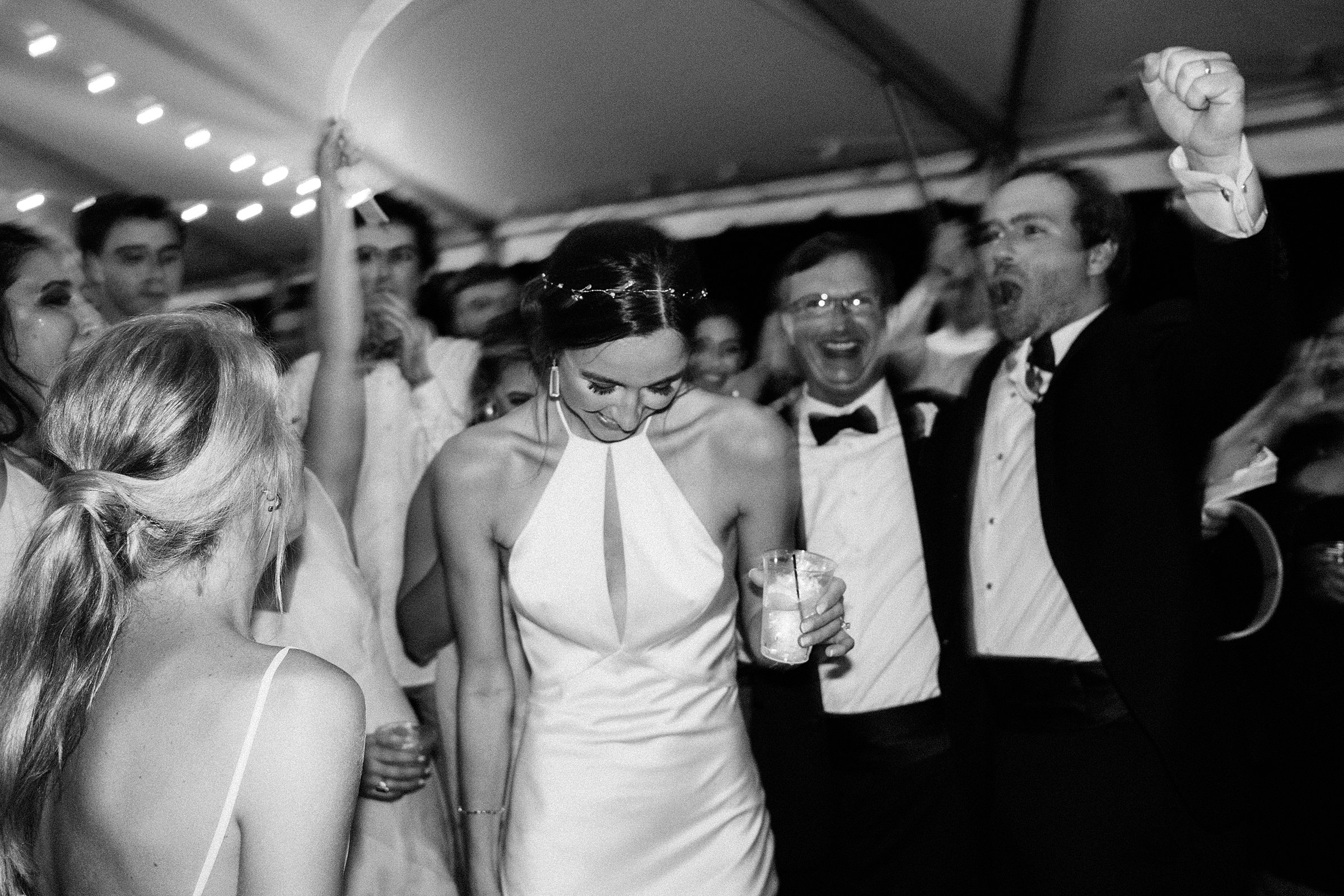 Why You Should Hire Me as Your Charleston Film Wedding Photographer
You won't find another film wedding photographer, destination or in my hometown of Charleston SC that challenges himself more or pushes his creativity further than I do. I have an appreciation for the timeless and the classic, but strongly believe the great art is the most timeless of all and echo that in the amount of experimentation I do in my work as a destination wedding and portrait photographer. Humbly speaking, I'm the hardest working wedding photographer you'll meet. I have a style that transcends Charleston, SC and have received nationwide recognition for my film work because of it. Ask yourself if you want your wedding photos to look like every one elses, perfect curated perfection, or if you want an artful story to be told. If the latter has your heart, then it's likely that you'll have mine.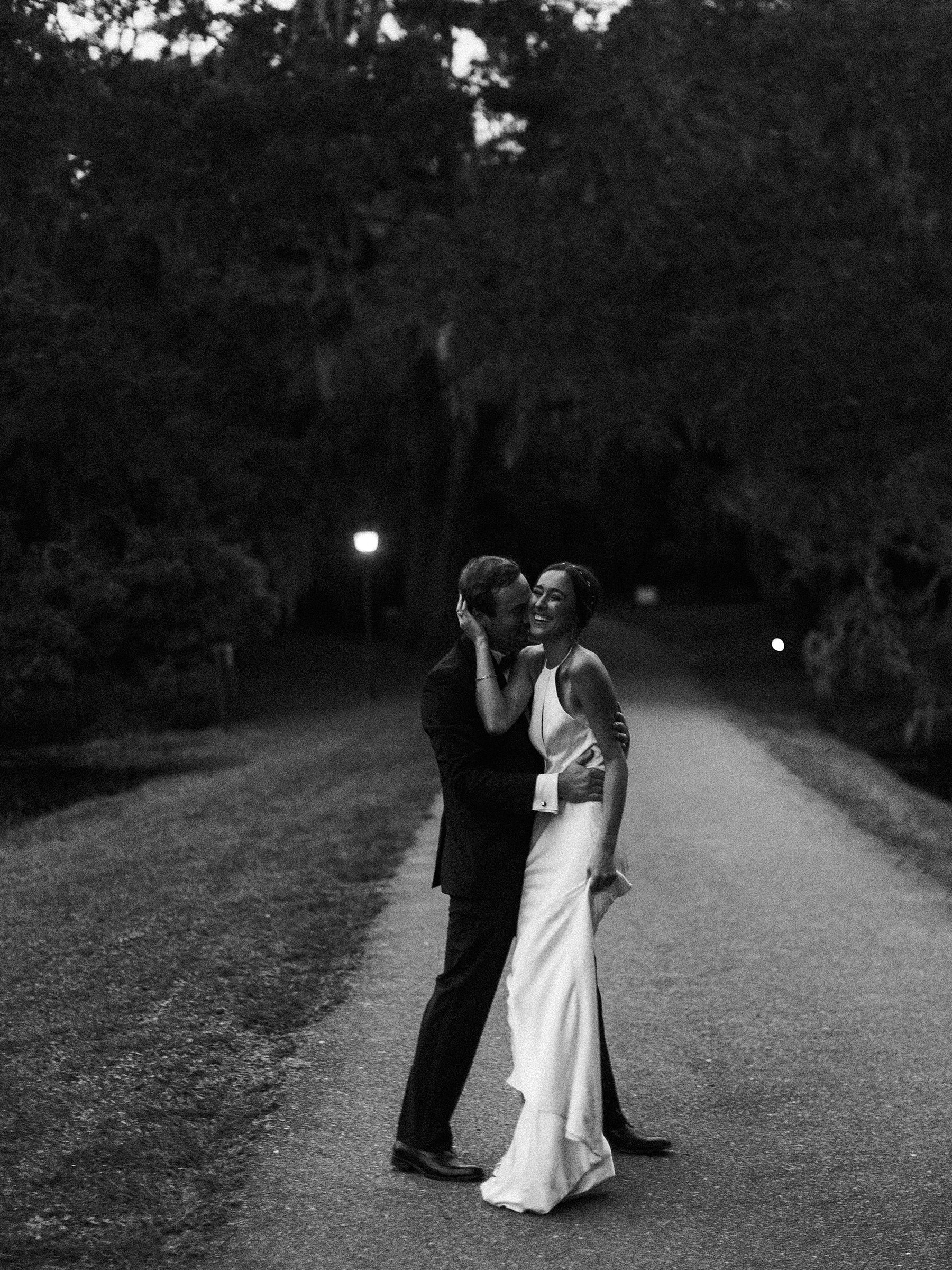 Why You Should Hire Me for your Legare Waring House Wedding in Charleston South Carolina
Legare Waring House is one of my favorite Charleston wedding venues...for so many reasons. I love that it is all self contained. Bride and bridesmaids and groom and groomsmen can all get ready onsite. Ceremony and reception are both held on the grounds, and their are plenty of beautiful locations to choose from for each. Having everything all in one location means you can take your time. A typical wedding timeline, for a photographer, is 8-10 hours. Think about how much extra relaxation can be squeezed in when you aren't spending 45 minutes of your day traveling between locations. Legare Waring has so many beautiful locations for portraits. This is why it is a top South Carolina wedding venue for me. I love to explore when I do wedding day portraits and the vast grounds of the venue are perfect for that. It also has some of the best oak trees and spanish moss in the lowcountry!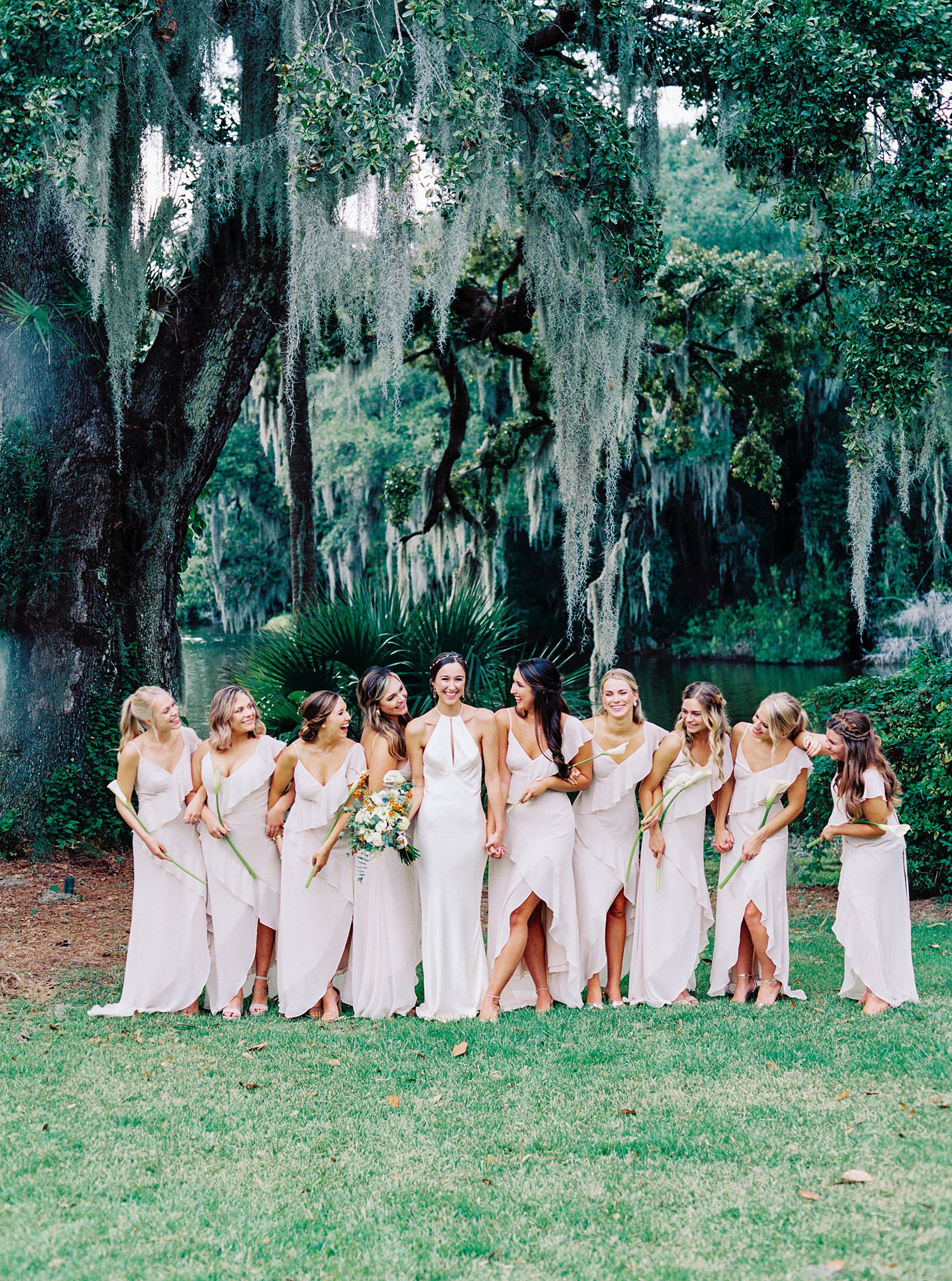 ~~                                                                            ~~
If you are inspired by what you read, I'd love to invite you to reach out about the photography services I offer. My guarantee is that you won't find a photographer that cares more about you and your story than I. I'm endlessly passionate about telling stories on film and pushing the boundaries of art in editorial, lifestyle and portrait photography. I operate a photography studio in Charleston SC and Traverse City Michigan. I'd be thrilled to work for you and document your story, wedding or business in Charleston South Carolina, Northern Michigan, or any destination abroad. LGBTQ supporter and firm believer in the cause for all races to fight for equal rights. 
If you'd like more info about this post, would just like to chat, or are ready to book, reach out to me by visiting my contact page here!