Using Pushed and Expired 35mm Film for Grainy Black and White Studio Portraits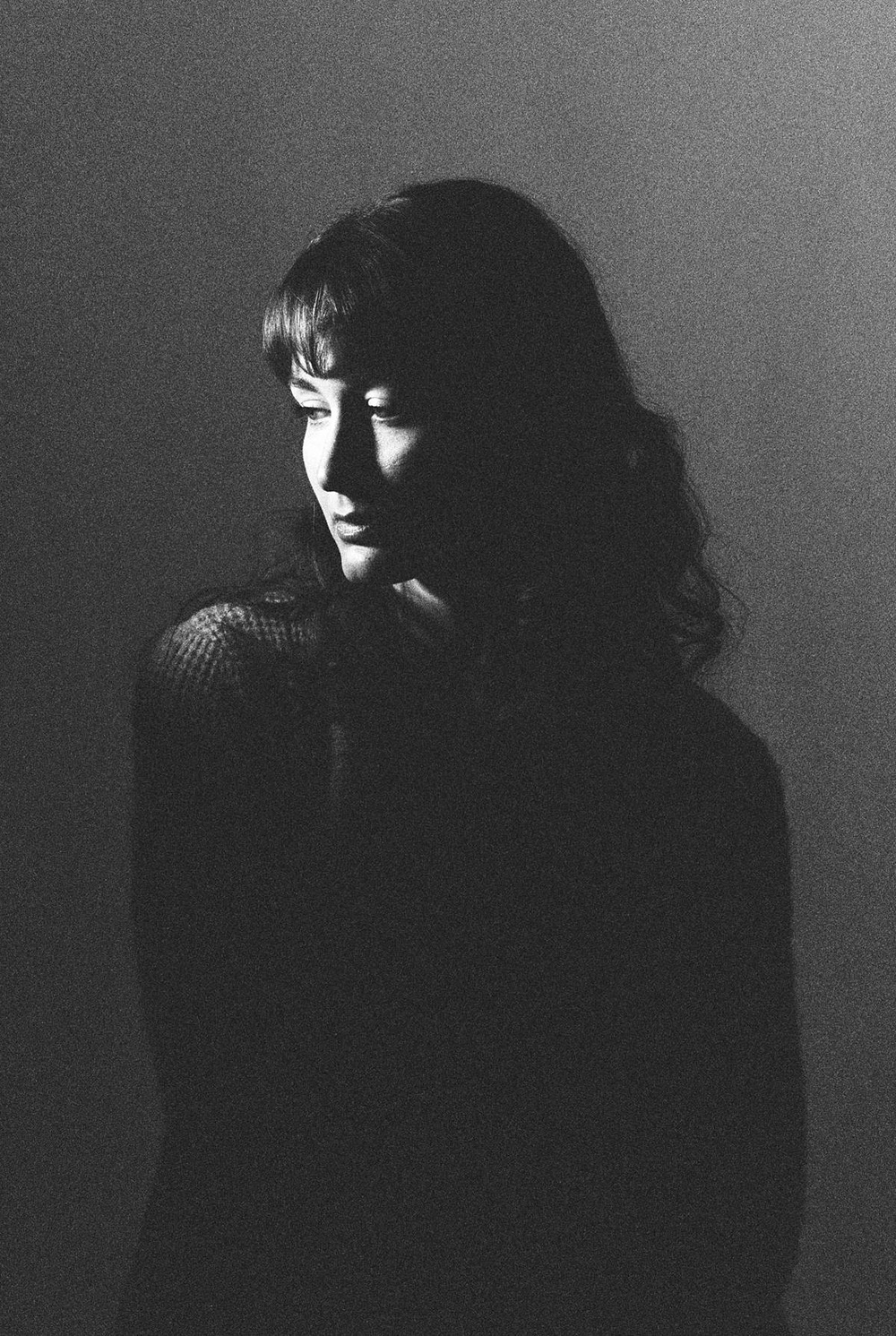 Using Pushed and Expired 35mm Film for Grainy Black and White Studio Portraits
Grainy black and white studio portraits in my Charleston SC Photography Studio. Shot on expired and pushed fuji acros 400 black and white 35mm film. I talk about the inspiration, how to shoot expired film, and my lighting technique.
Aug. 24, 2020, 5:33 p.m.
About the Creative 35mm Film Portrait Project in Charleston SC
Brandy and I have photographed many times before, but these portraits came out something extra special. We tried 4 or 5 different portrait setups on the day, and this was the last lighting setup in my Charleston SC portrait studio. I had seen an image recently of a spotlit face where the body sort of blended into the backdrop and wanted to try something similar, incorporating my love for grainy film. I loaded up my Leica M-A with a roll of 15 year expired Fuji Acros 400. I metered the film, for the highlights, at 800 and had my photo lab push it 1 stop in post. 
Shooting 35mm Film with off Camera Lighting
I find that 35mm film often requires me to meter for the highlights. Most of the time, in fact, when I shoot film in studio, I am metering with my meter tilted up toward my light source. I work a lot with off camera constant lights and strobes. This gives me a more direct light source and in my experience, I have gotten very blown out highlights when metering shadows in studio, as would normally be my process for outdoor portraiture. So, I metered with my Sekonic L-558 positioned in front of the model's face and pointed toward the light source. 
Shooting and Metering Expired 35mm Film
Generally, when shooting expired film, I will meter at least a stop over. So, I would typically have rated this 400 iso film at 200 iso. However, my intended result was different for this project. I wanted crushed shadows, deep blacks and tons of grain. So, I decided to go against convention and treated it like fresh film, while also pushing it a stop in development. So, the film was treated as 400 +1, rated at 800 iso while shooting. 
About My Lighting Setup for the 35mm Film Studio Portraits
I used a pretty strange lighting configuration for this project. I set up my LED light and positioned it, bare bulb, with only the flash tube surround/bounce pointed directly at the models face about 2.5 feet from her. My light was angle up 45 degrees and about 60 degrees off center, nearing complete side lighting. Still, however, there was more light spill than I wanted. In order to reduce the light spill, I needed a snoot. I don't own a snoot. So, I made one by cutting open a cereal box and wrapping the cardboard around the light housing in a tube shape. This narrowed my beam and focused it like a spotlight on the face. The light was a bit intense, in terms of light quality, so I took a white t shirt and covered the tube opening, holding it on with a rubber band. It was now exactly like I wanted it!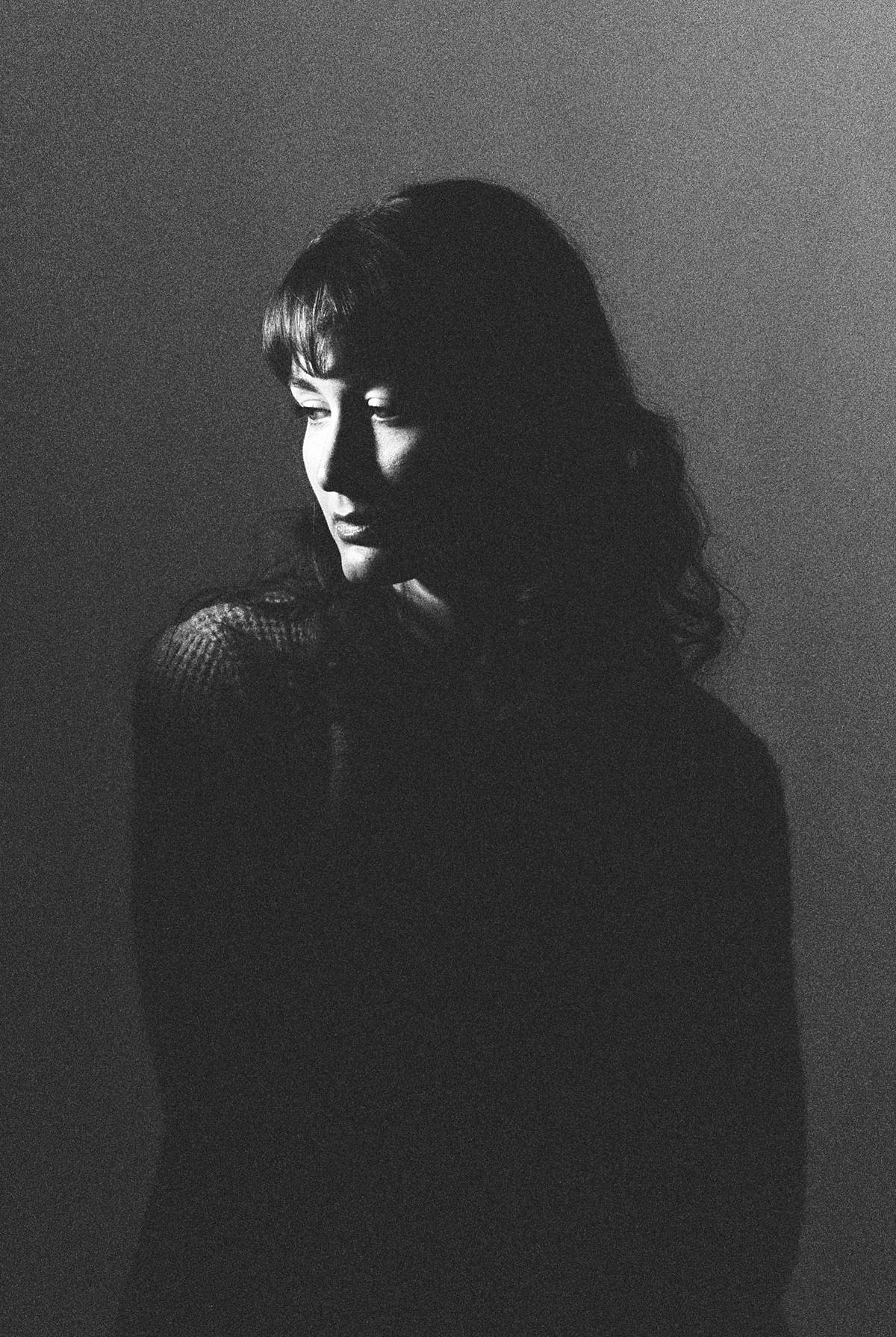 The Results of Shooting Pushed and Expired 35mm Film in Studio
Honestly, I was blown away when I got the film back. I introduced so many new variables into this shoot: shooting expired 35mm film in studio, pushing expired film, using spot lights with film. These studio portraits turned out so much better than I ever could have imagined. Honestly, the unknown and the wait of seeing results on film has done more to encourage experimentation in my photography than just about aything else. It is too easy to chase perfection or to quickly write off lighting setups or techniques when shooting digital because of the instant preview. It's always important to remember that digital is such a blank canvas and the images require so much post to fulfill a vision. So, sometimes the lighting might be exactly what you need to achieve the finished product, but since it doesn't meet the initial expectation in RAW form, you move on.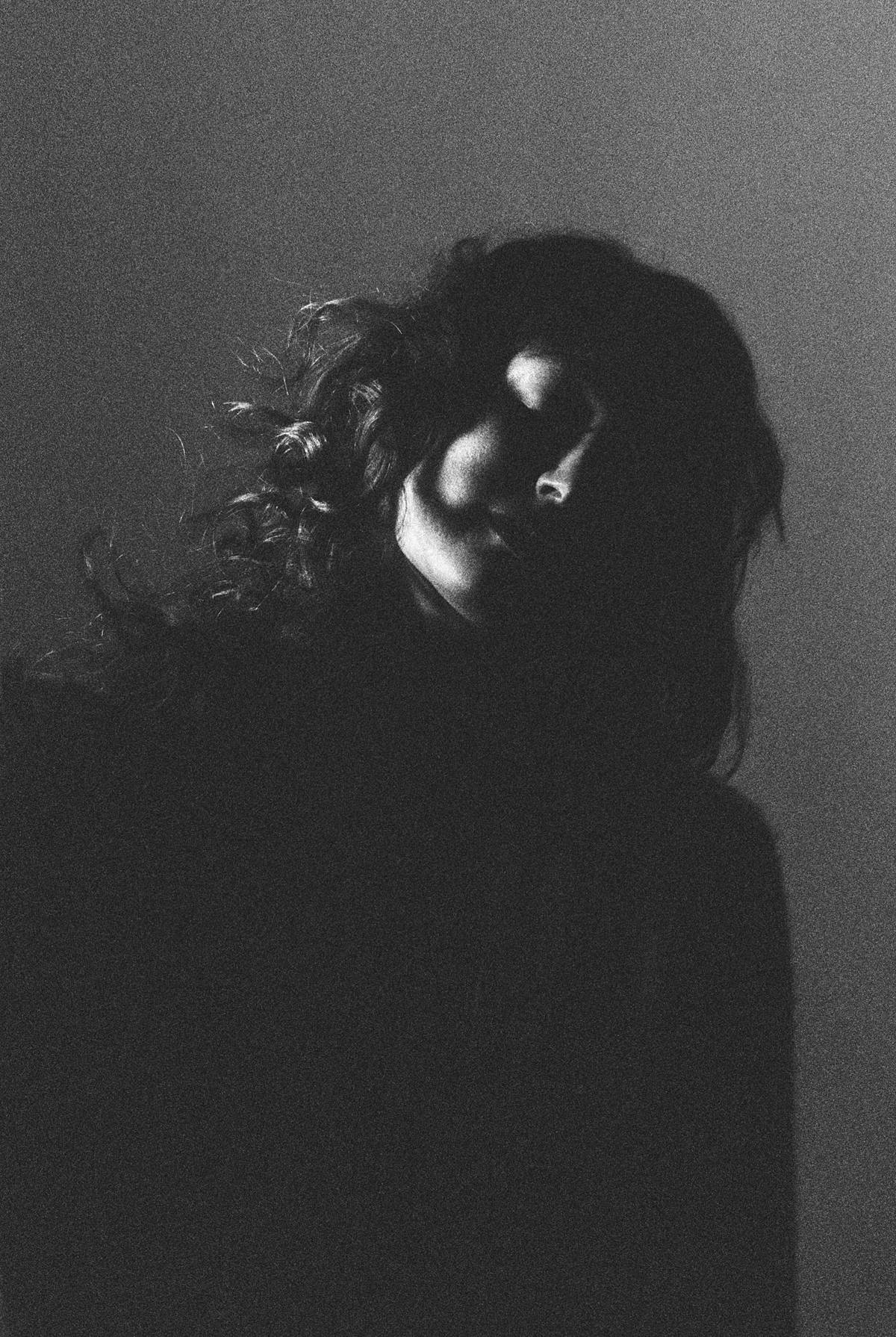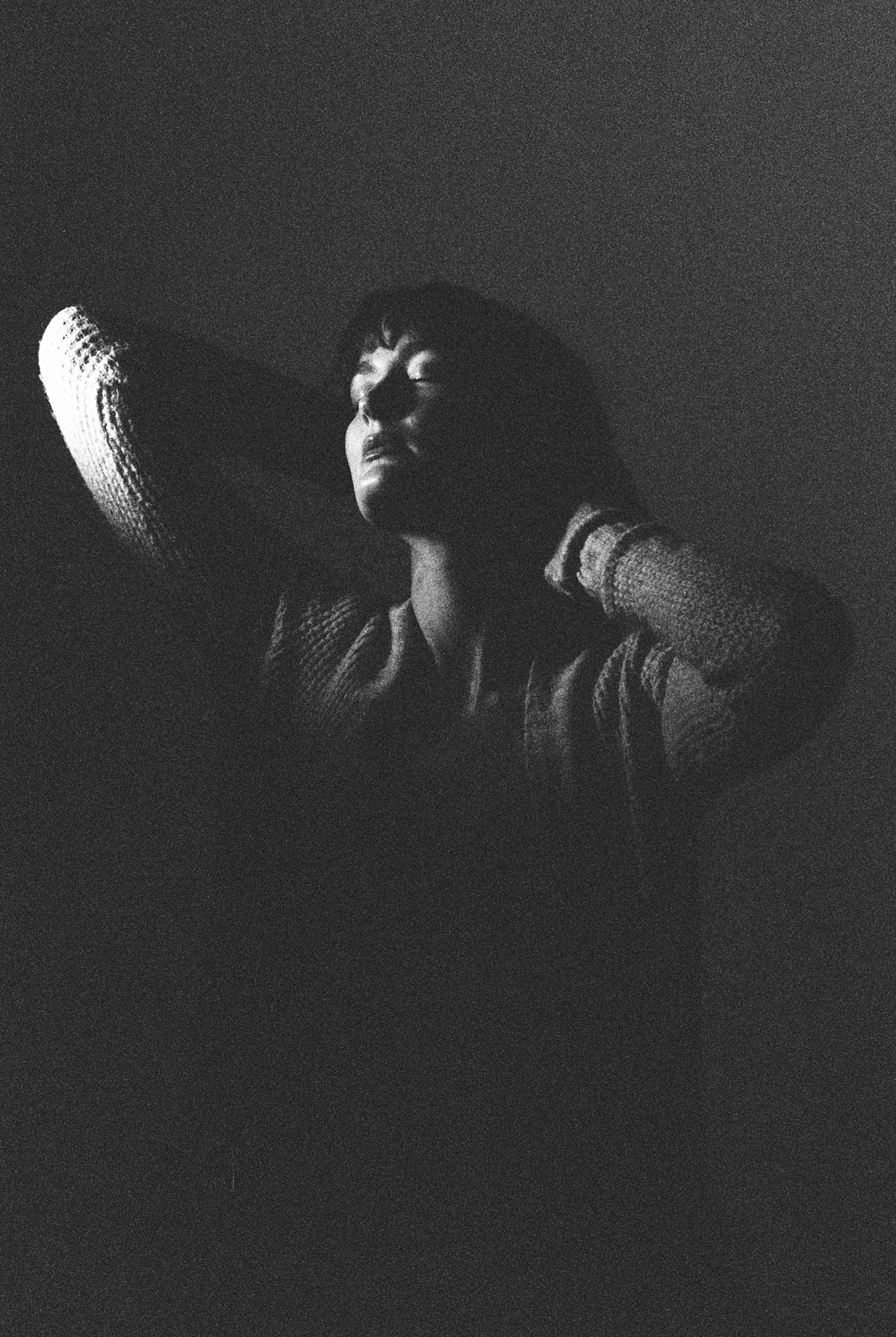 Portrait Photography Studio Locations - Studio Sixty Reid
Charleston SC Photography Studio
I own and operate a portrait photography studio in Charleston, SC. Charleston South Carolina is the birthplace of my photography business and where I discovered and refined my love for studio portraiture. Studio Sixty Reid, named after a location where I created some of my favorite early portrait work, is a natural light and flash photography portrait studio right in the heart of Downtown Charleston. The studio is in a prime location, just a short walk from bustling king street and features solid color seamless backdrops, clean white walls, a mid century styled section for lifestyle photography shoots and enough space to create custom sets for your portrait and editorial photography projects. 
Northern Michigan Photography Studio - Traverse City
I spend most of my Summer in Northern Michigan, 45 minutes south of Traverse City. I run an in home studio, under the same name of Studio Sixty Reid, in my lakefront family cottage. The studio features natural light and flash photography capabilities and has beautiful lake front views in the small town of Bear Lake Michigan. My Bear Lake studio is where I first set up a portrait studio, and first developed my love for flash photography and shooting film with strobes. 
Learn More About Shooting Film in Studio
For Photographers - Brian D Smith Photography's Tips, Film Techniques, and How-Tos
Learn more about Brian D Smith Studio Portrait Photography
Brian D Smith Photography Studio Portrait Portfolio and Information
~~                                                                                      ~~
FROM BRIAN D SMITH PHOTOGRAPHY
If you are inspired by what you read, I'd love to invite you to reach out about the portrait photography studio services I offer. I have poratrait studio locations in Charleston SC and Traverse City Michigan. My guarantee is that you won't find a photographer that cares more about you and your story than I. I'm endlessly passionate about telling stories on film and pushing the boundaries of art in portrait photography. I'd be thrilled to work for you and tell your story through intentional and creative portraiture. I photograph Branding Portraits, Bridal and Wedding Portraits, Heirloom Portraits, Boudoir, and Creative / Editorial Portraiture and Fashion in studio. I celebrate all people, LGBTQ and straight. I celebrate all races and backgrounds, and there isn't a soul in this world that doesn't have an inspiring story to be told. 
If you'd like more info about this post, would just like to chat, or are ready to book, reach out to me by visiting my contact page here!