Film Photographer of the Year 2019 - Belle Lumiere Magazine
Charleston SC and Traverse City Photographer | Brian D Smith
Artistic Works for Brands, Creatives, and People in Search of Self Expression
Your Fashionable, Artistic Studio and Location Portrait Photographer in Charleston SC and Traverse City MI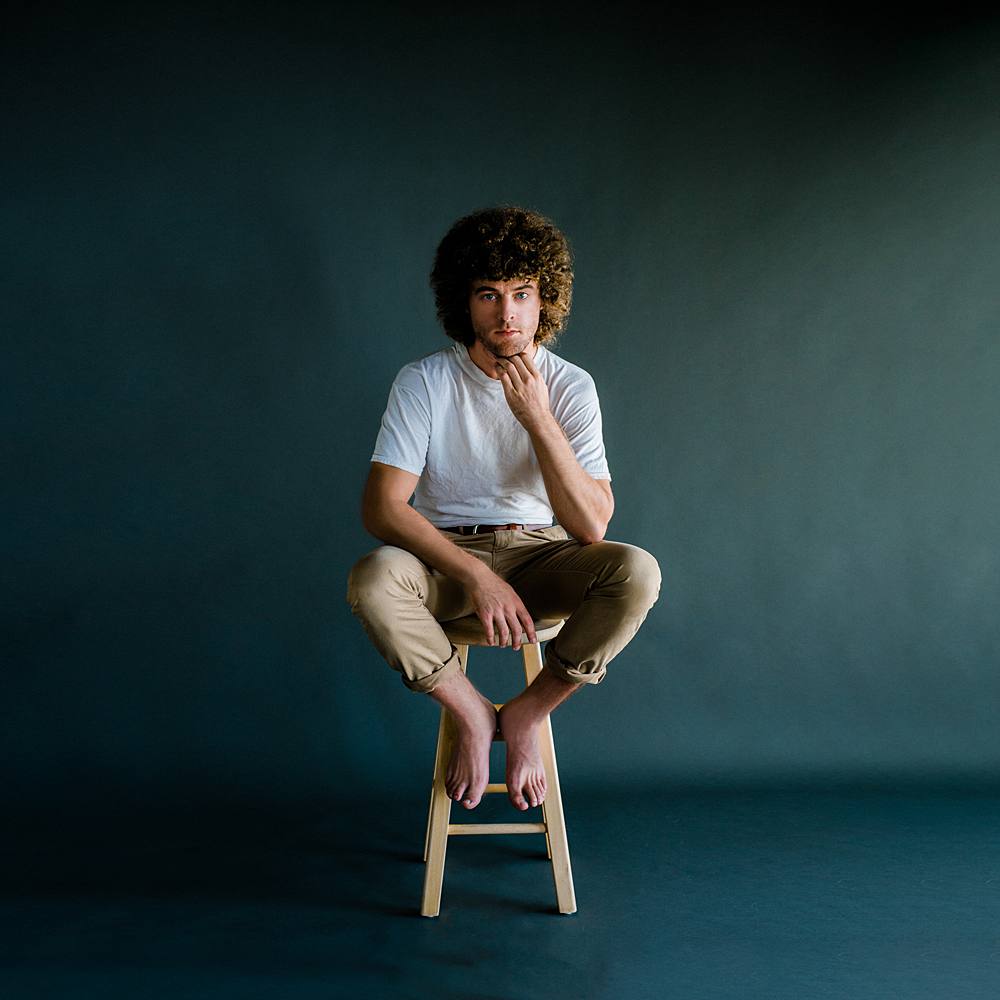 My Journey to Becoming a Portrait Photographer
My photography journey began in Charleston SC as a wedding photographer. My work as a wedding photographer quickly sparked an interest in studio bridal portraiture. At the same time, I was pursuing personal projects, photographing 50+ creative sessions as a portrait photographer in 2019. My love of photographing people was at once shocking, as I always considered myself a touch shy, but simulataneously not at all surprising. I've always had a desire to connect on a deeper level with strangers, and my work as a portrait photographer in Charleston SC and Traverse City Michigan has brought me the most memorable and instantenous personal connections. The collision between my love for portrait photography and studio work culminated in me starting Studio Sixty Reid in 2020. Studio Sixty Reid is the name of my photography studio in Charleston SC and Traverse City MI. Studio portraits became a way for me to filter out all of the external influences and simply foster a quiet connection with my subject and draw out all of their beautiful expression and character. Portraiture is story telling, and it's my greatest priveledge to tell yours.

Where is Brian D Smith Photography Based and What Does He Photograph
Brian spends the Winter, Spring and Fall as a photographer in Charleston SC and his Summer and early Fall as a Traverse City Photographer, in Northern Michigan. He has home studio locations in both Charleston and Traverse City, operating under his portrait studio brand - Studio Sixty Reid. Brian specializes in photographing purpose driven portraiture on location and in studio. Photographing portraits with a purpose means, regardless of what the portraits are for, there is always a story to tell. This is the quality of portraiture that made him fall in love with the art. Whether you are looking for portraits to showcase the face behind your Charleston or Travere City business, modeling portfolio, heirloom family portraits, senior portraits, headshots, or simply want photographs for fun, there is always a story to be told.

Portrait and Branding Photographer Portfolio
An Image Gallery of Editorial Photography and Lifestyle Portraits in Charleston SC and Traverse City MI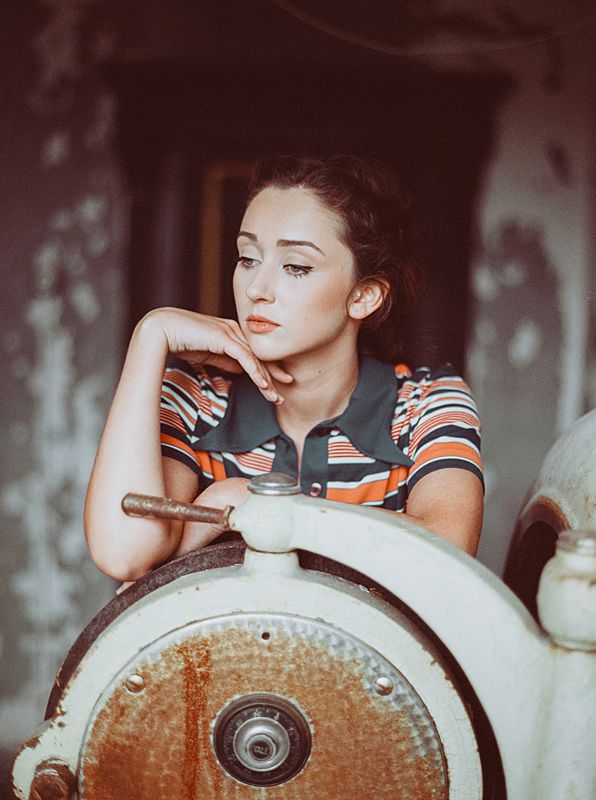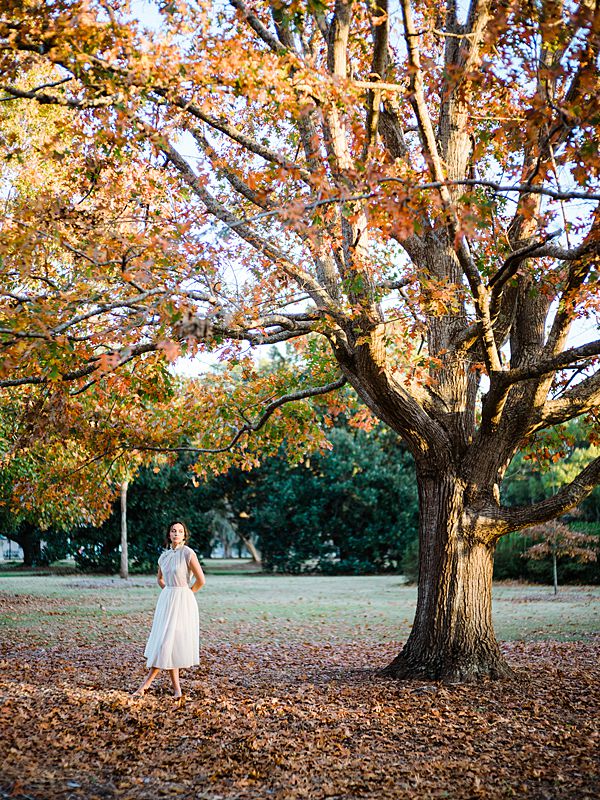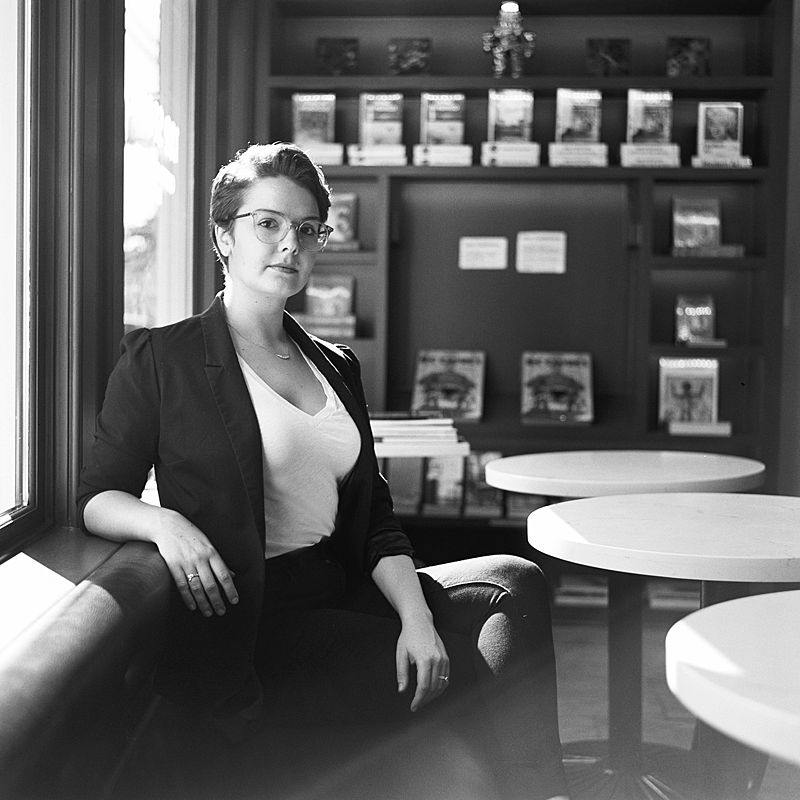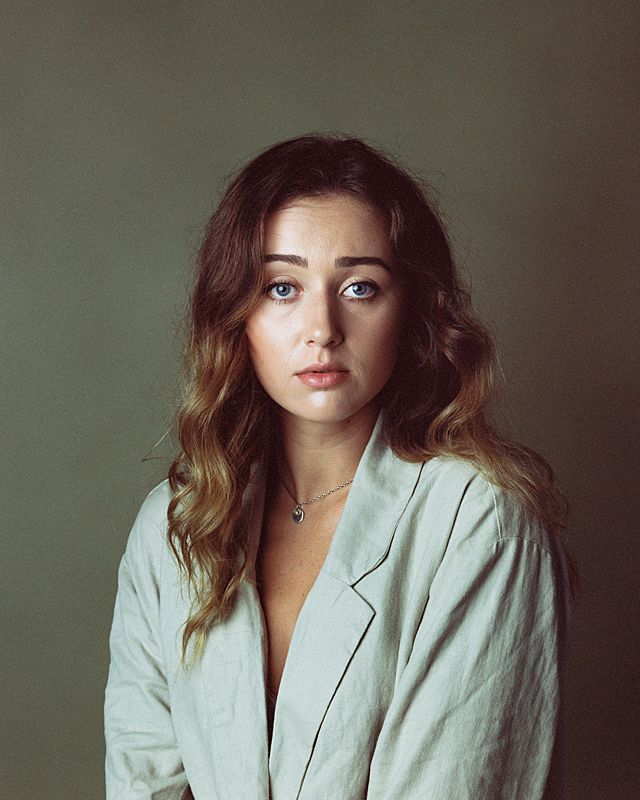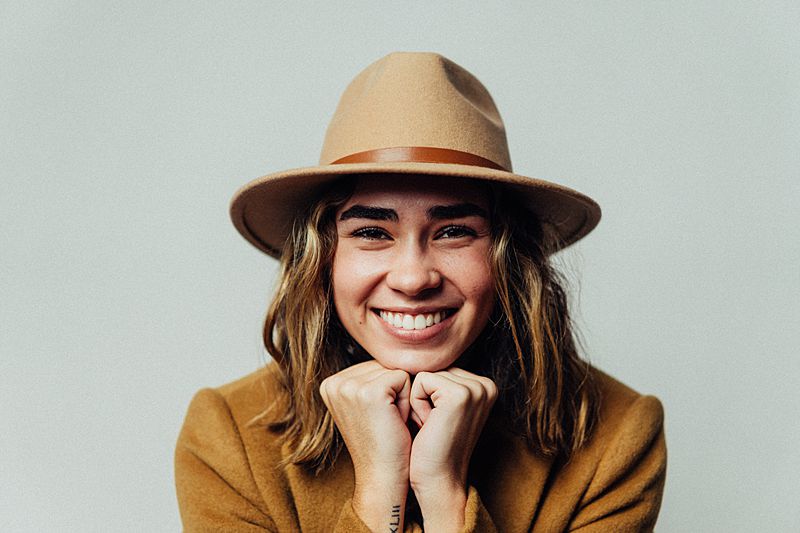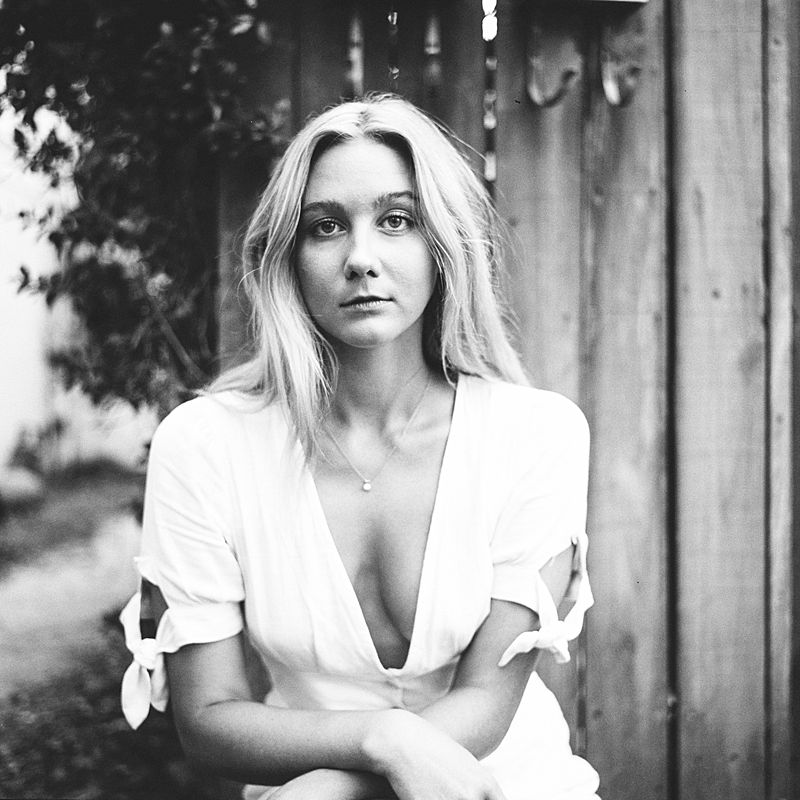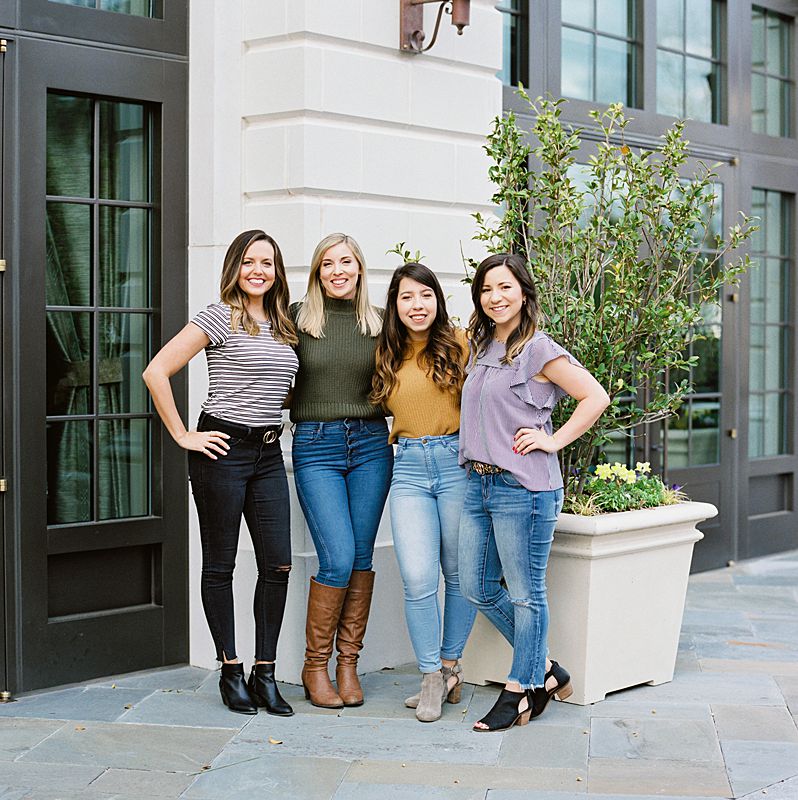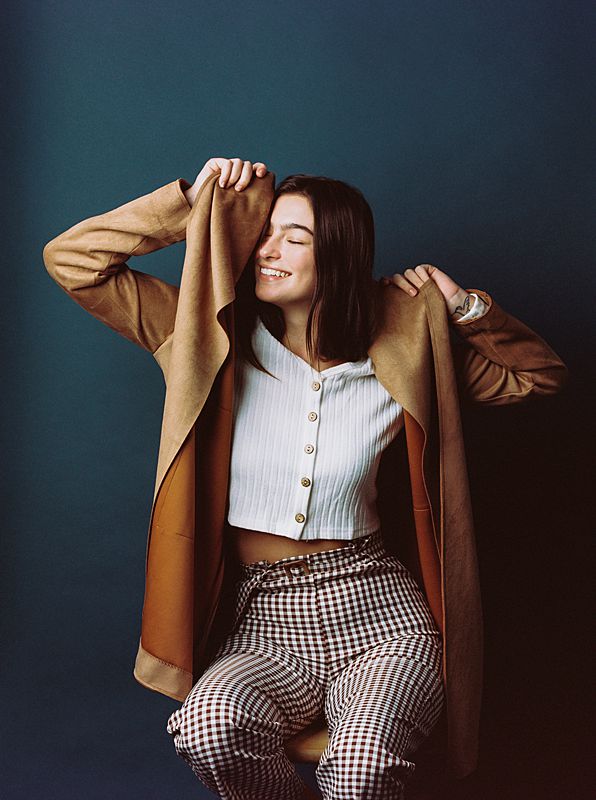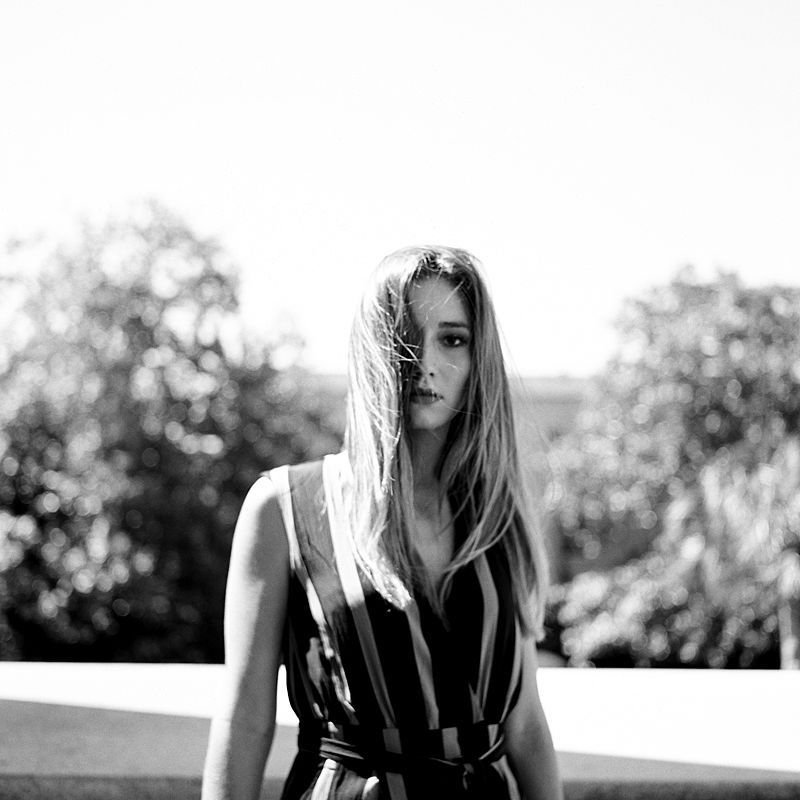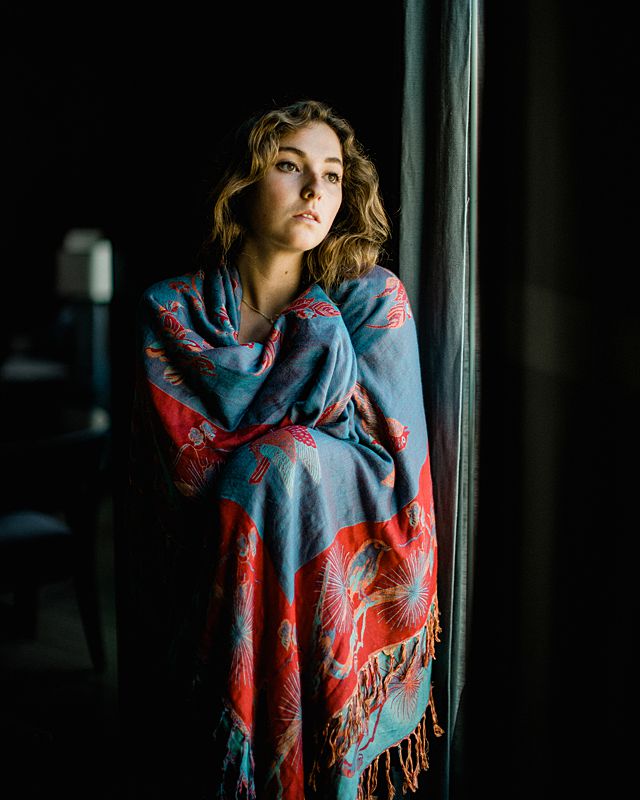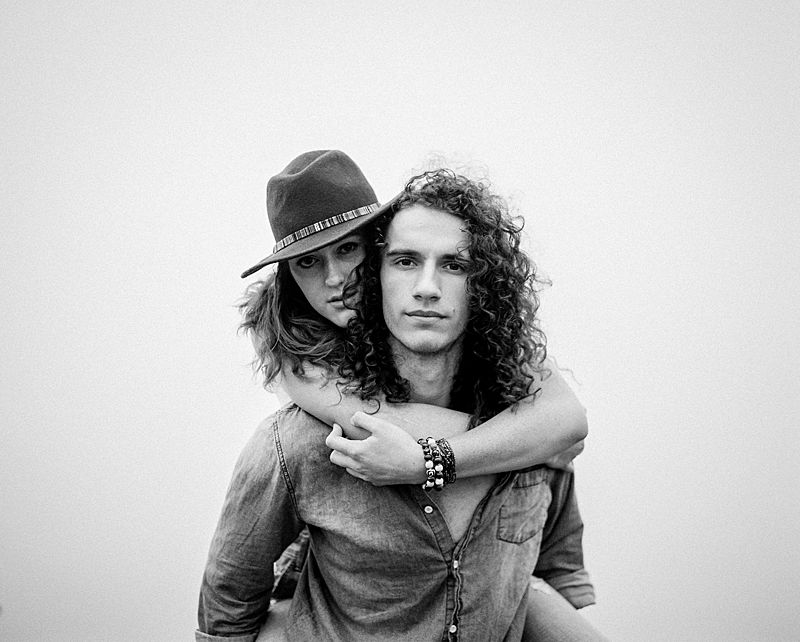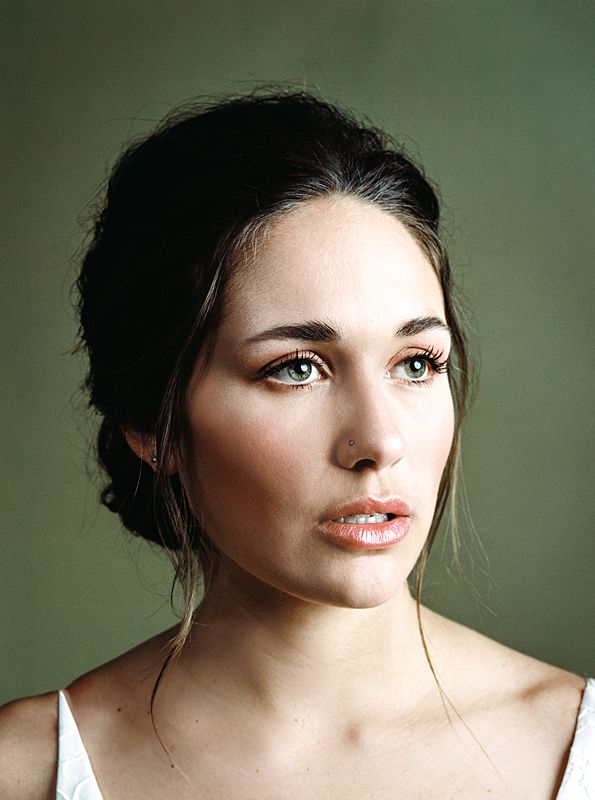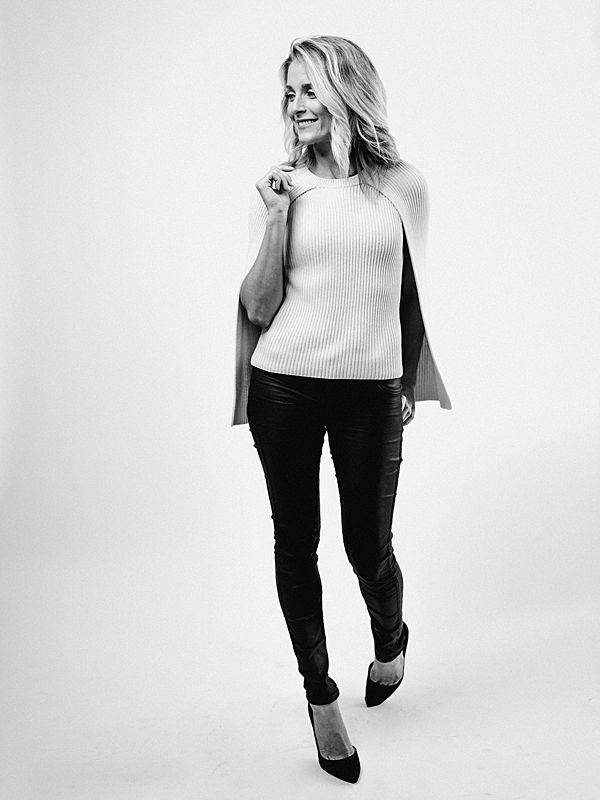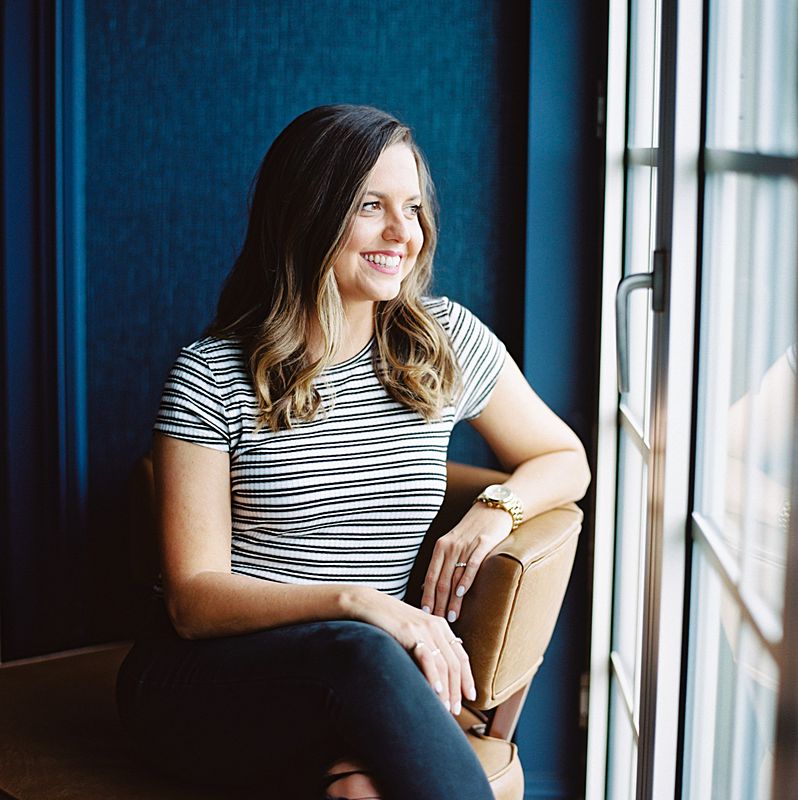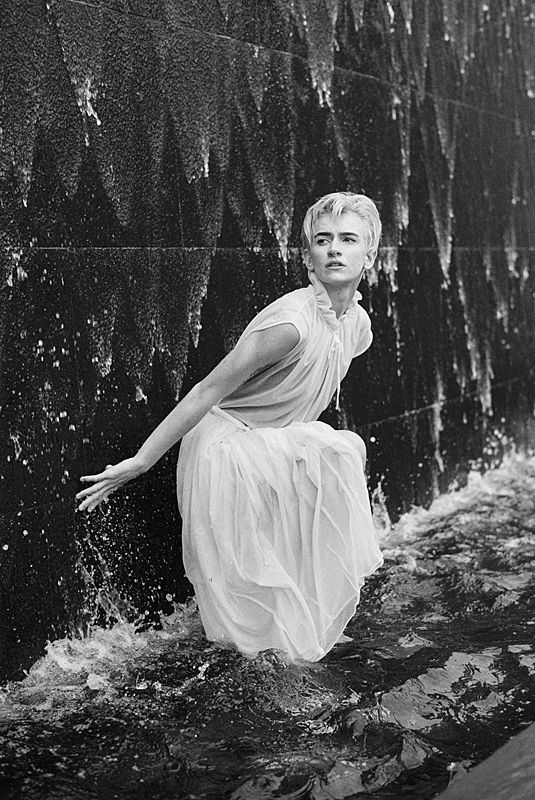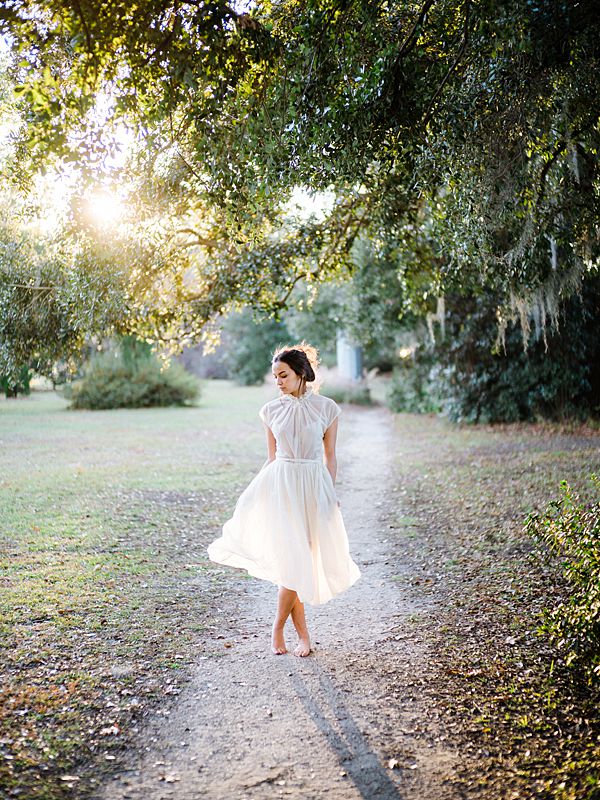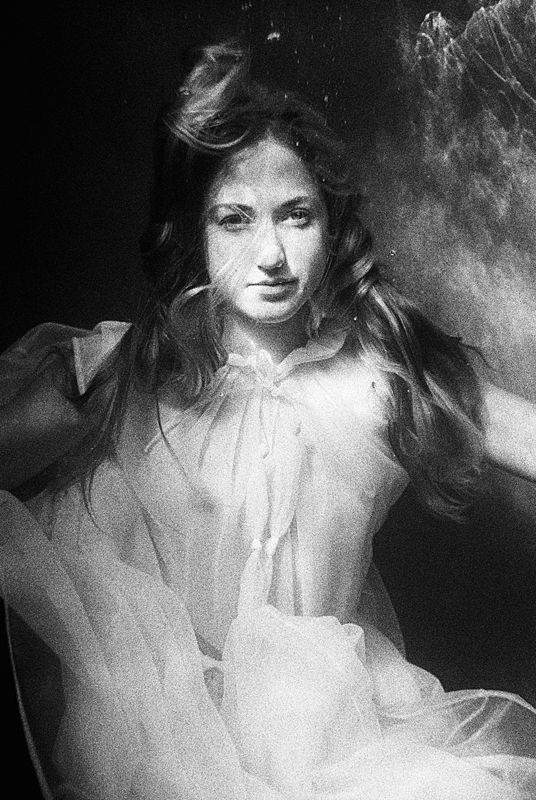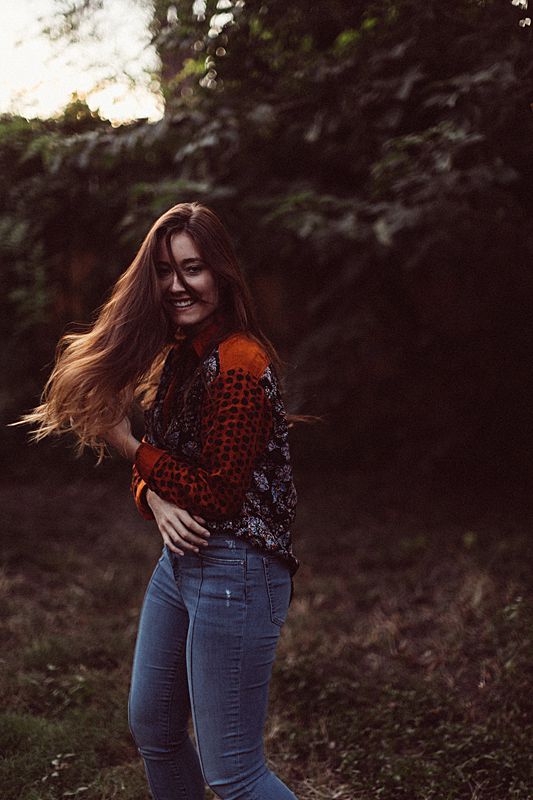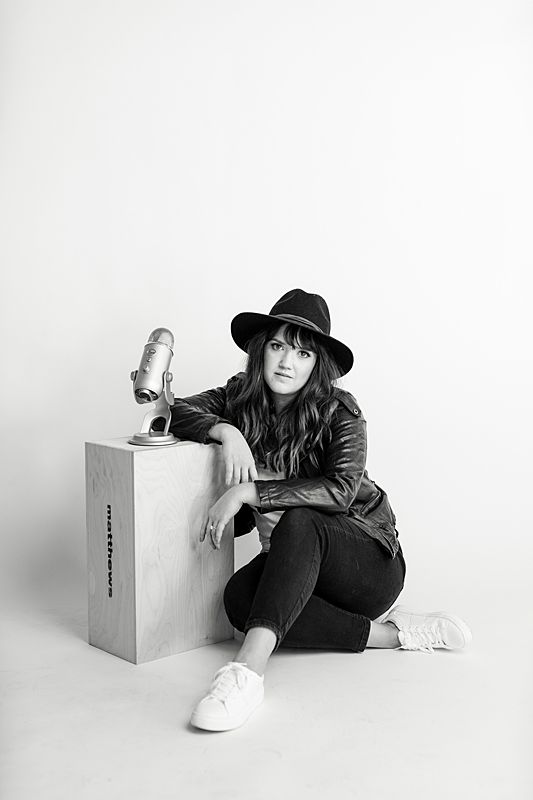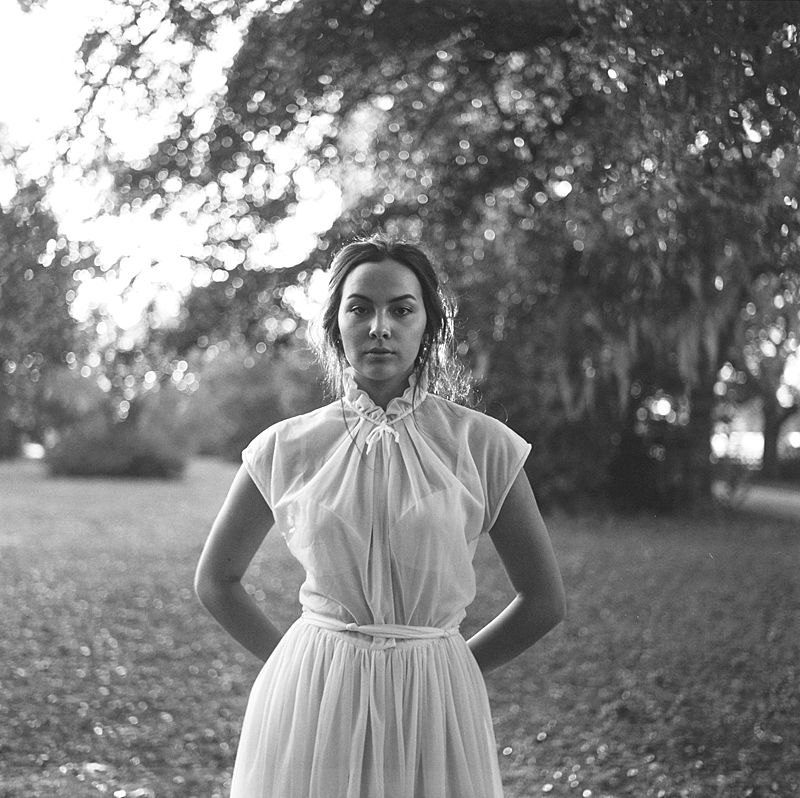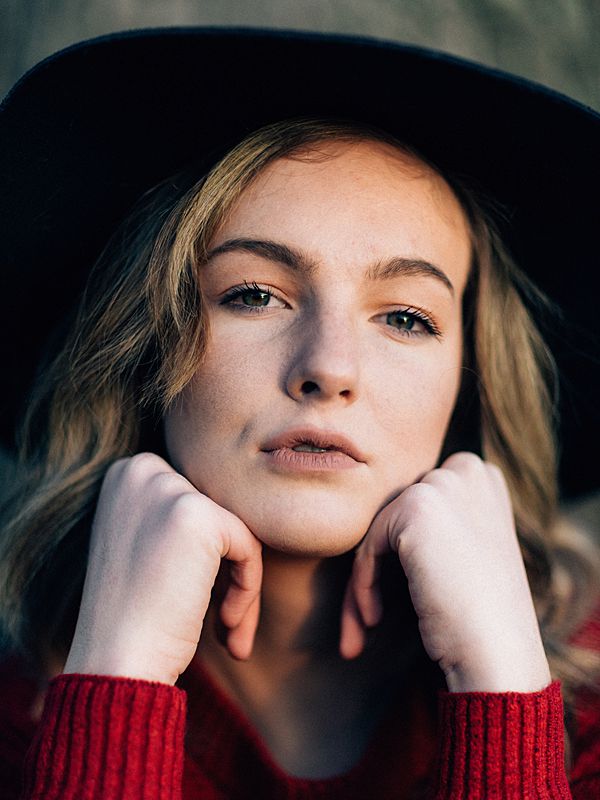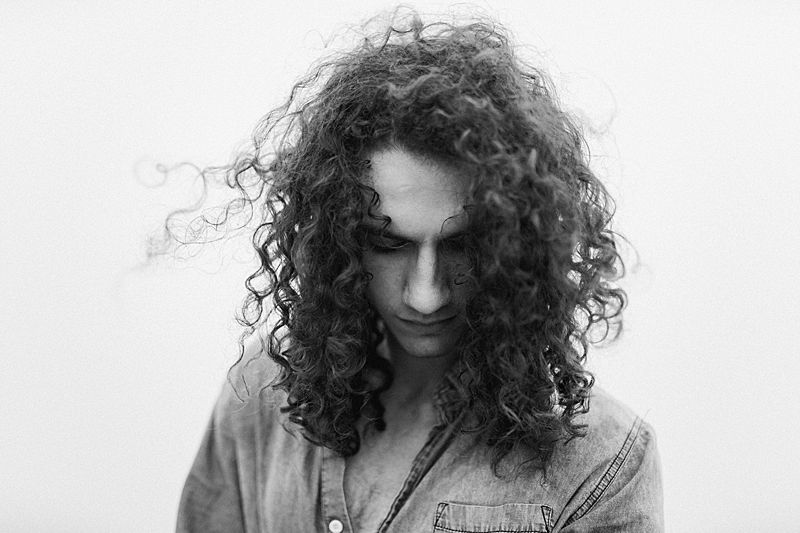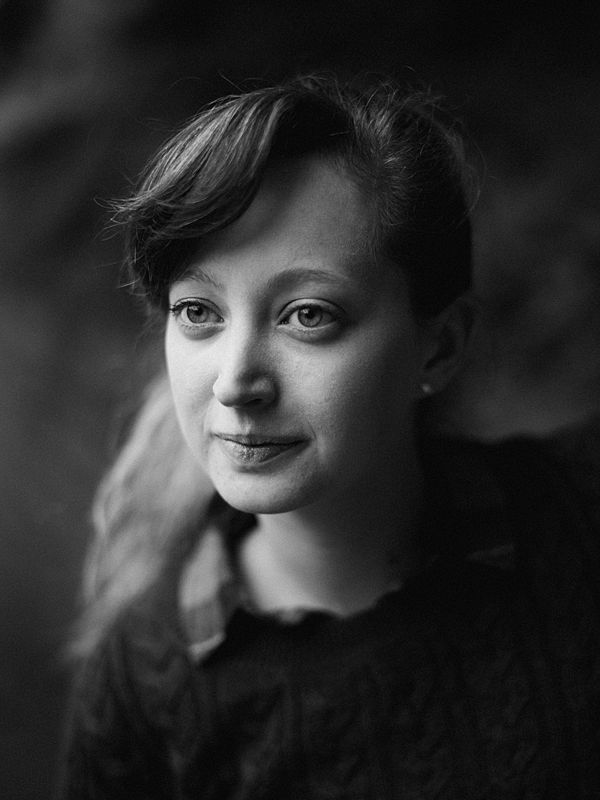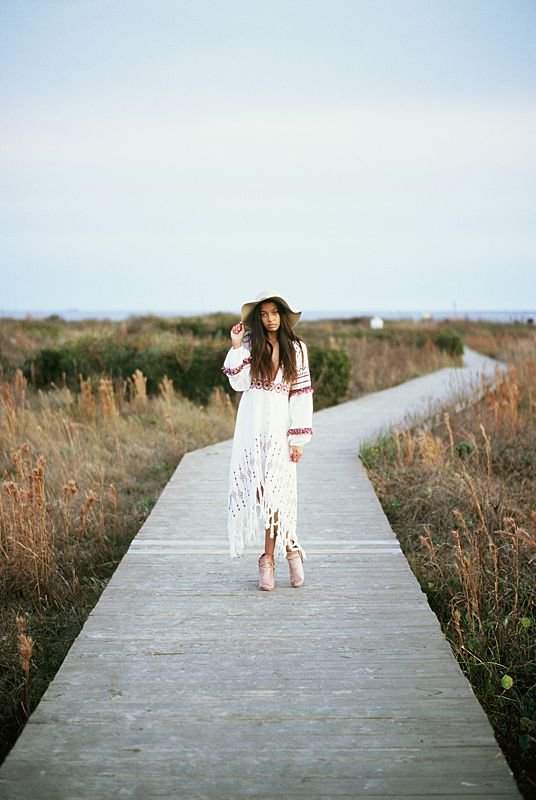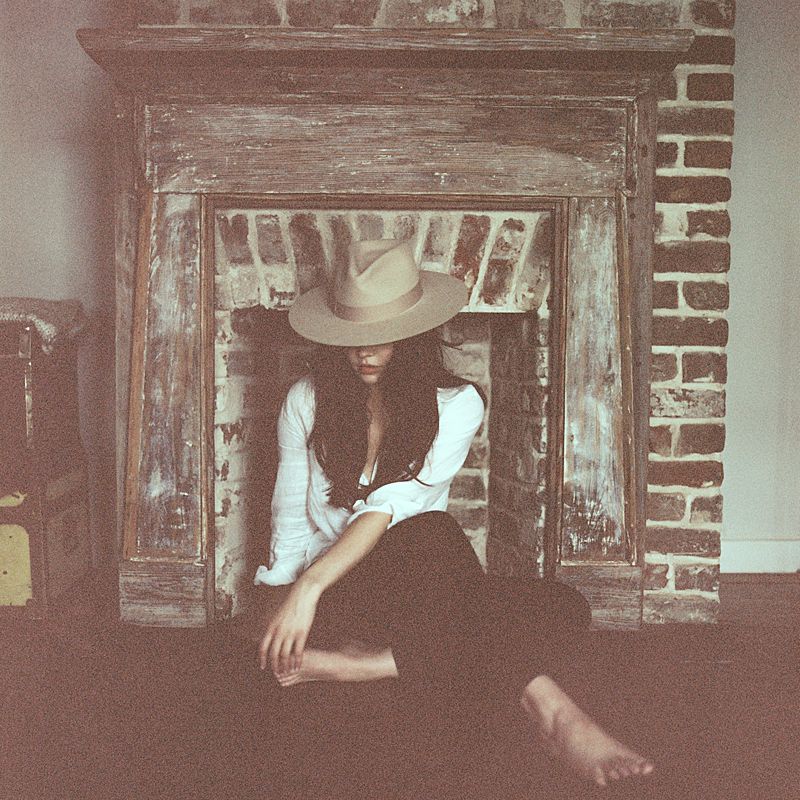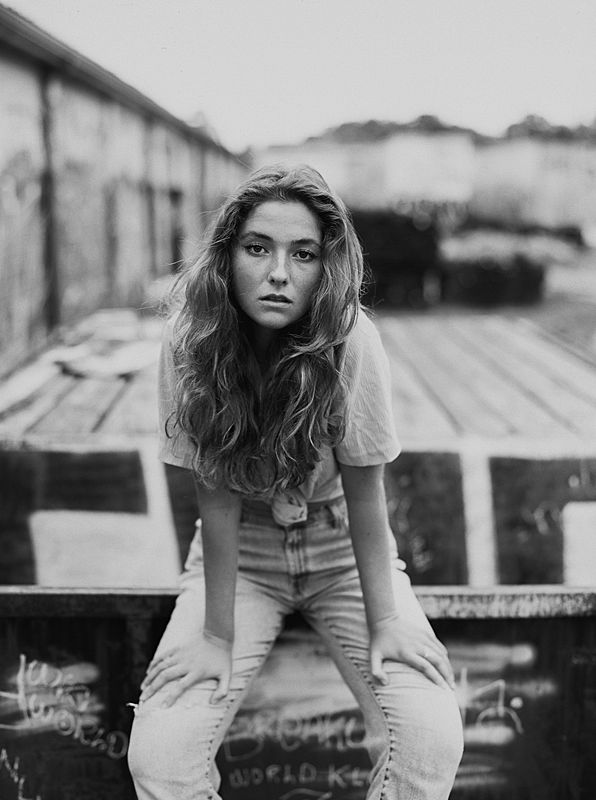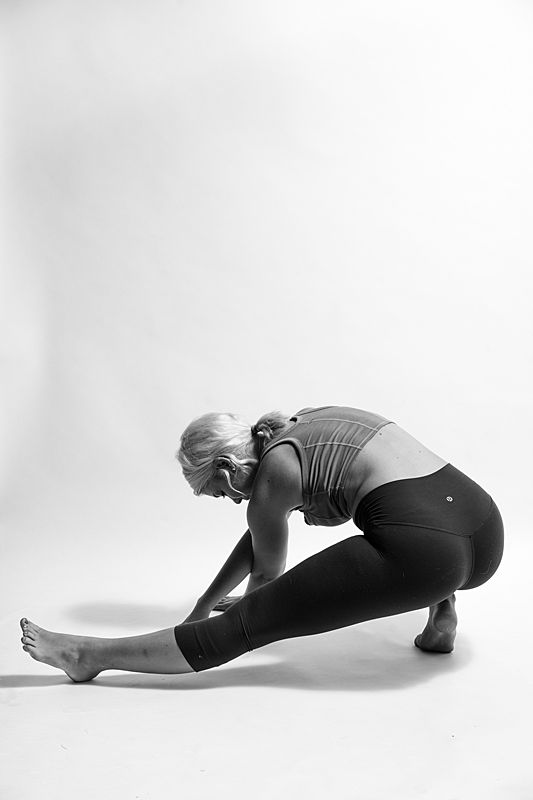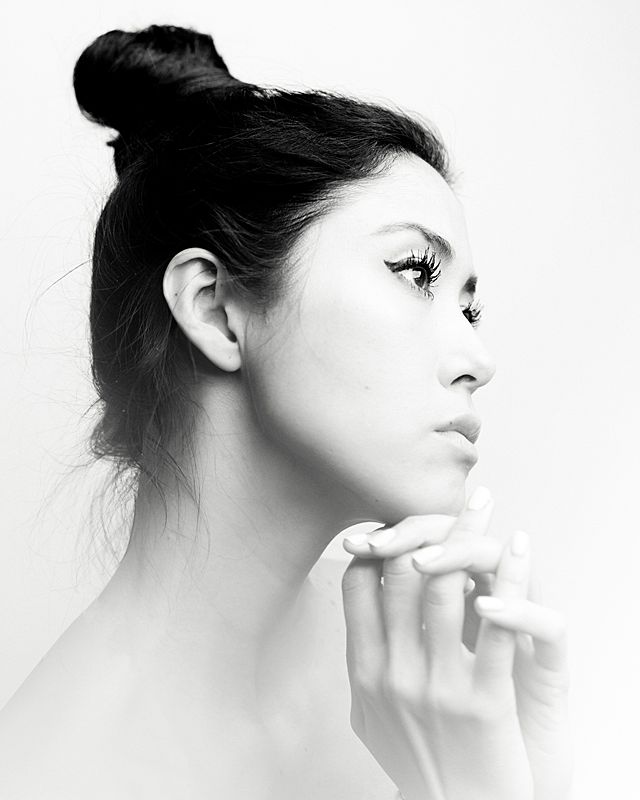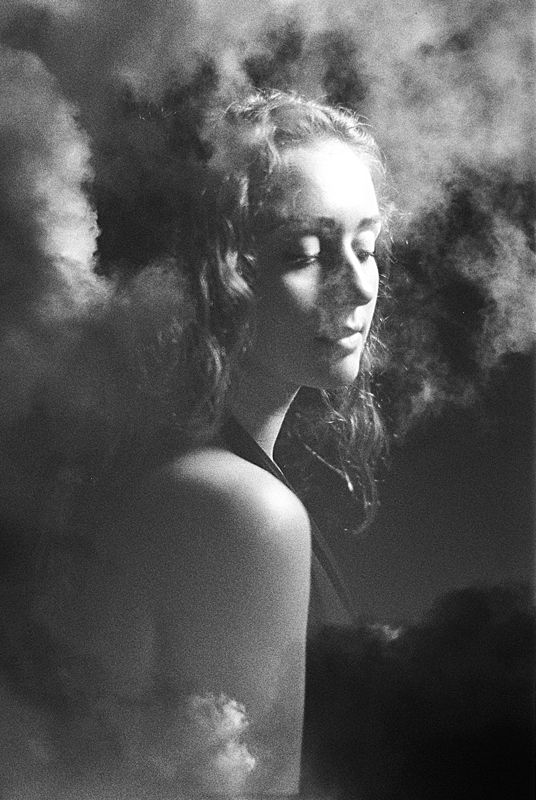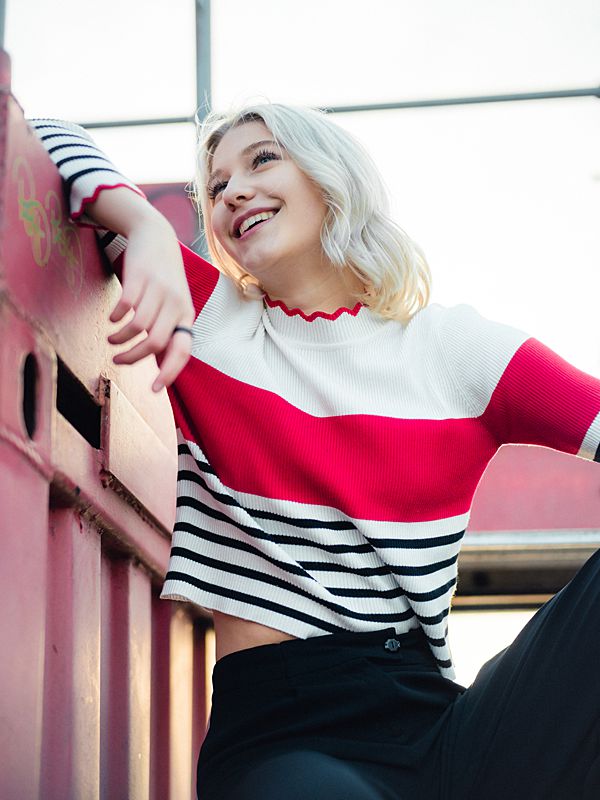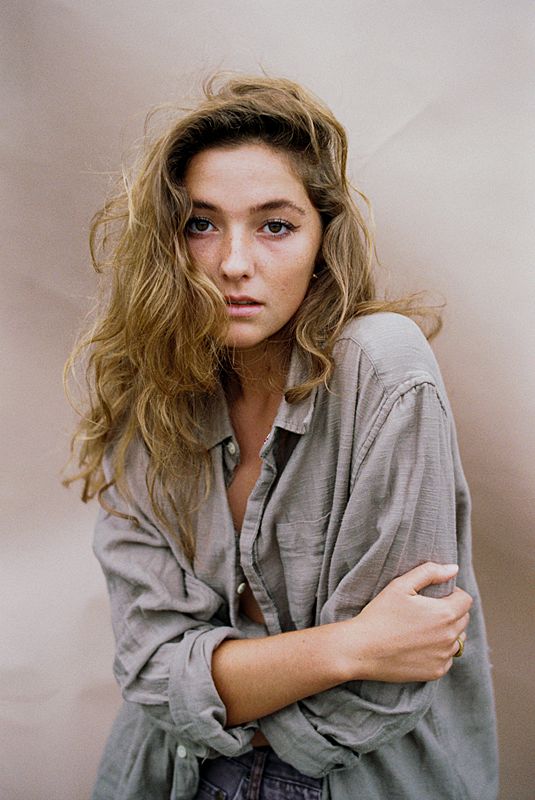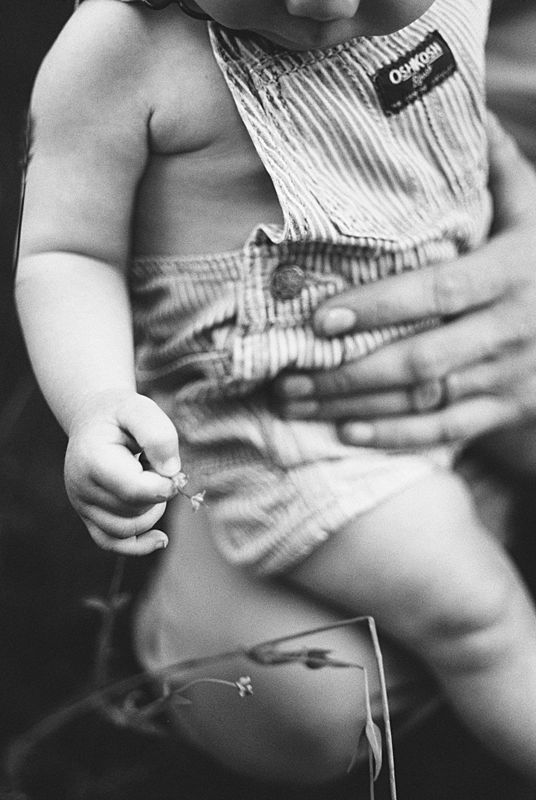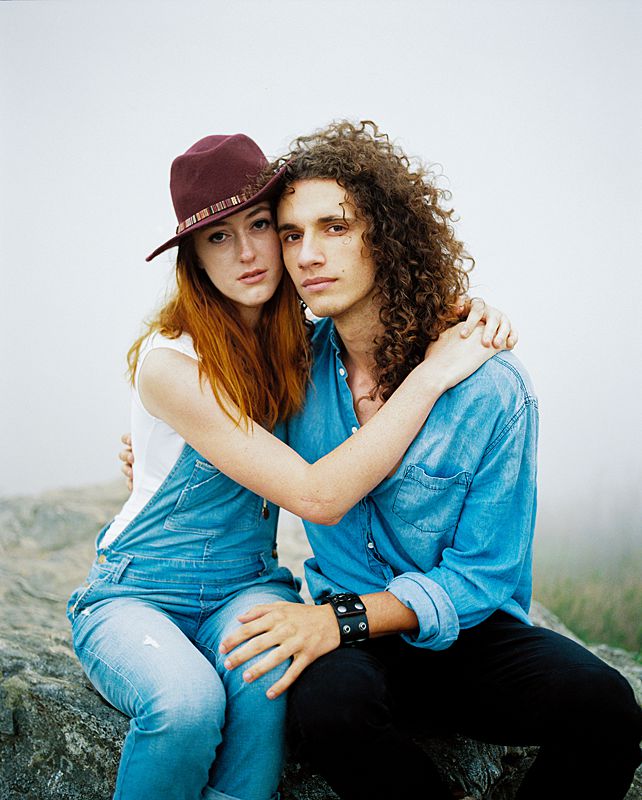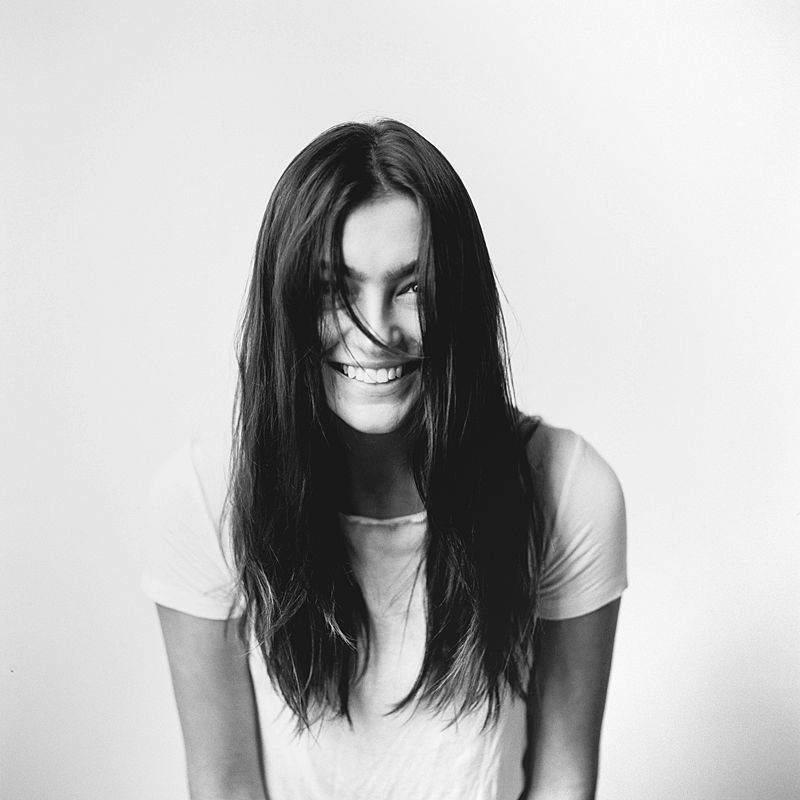 `
What do I Specialize in as a Portrait Photographer?
Branding Portraits for Business Owners and Creatives
I built a photography identity from scratch, figuring out who I was and what I stood for along the way. I built everything from nothing, crafting each and every piece of the brand/identity myself. Because of this, I relate so strongly to brands and individuals looking for representation through imagery. This deeply personal journey as a photographer, creative and business owner allows me to connect with brands and individuals looking for a voice. I photograph on location and in studio for brands and creatives in Charleston South Carolina, Traverse City and Northern Michigan. As a branding photographer, I come to you and photograph your portrait in an environment that tells your story or we create a set in studio that reflects your brand. The location for the branding portrait session can be your office, your home, your favorite coffee shop or a set designed somewhere to tell your story and what you offer the world as a business owner. Are you going through a business rebrand? Are you looking to update your website or have more content for social media? A branding photography session is the perfect opportunity to establish your creative identity through portraits. Reach out to learn more about my approach as a branding photographer in Charleston SC and Traverse city or how I can help your brand or creative business grow through creative and evocative portraiture.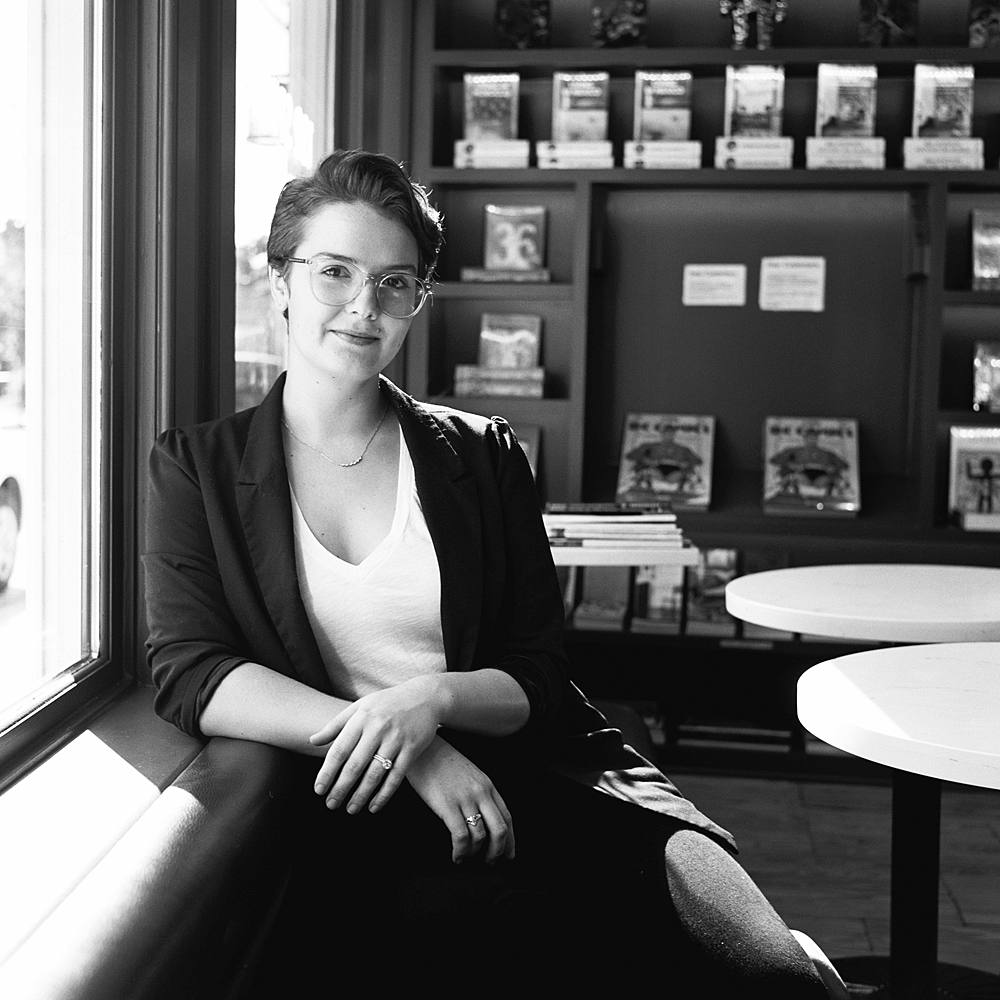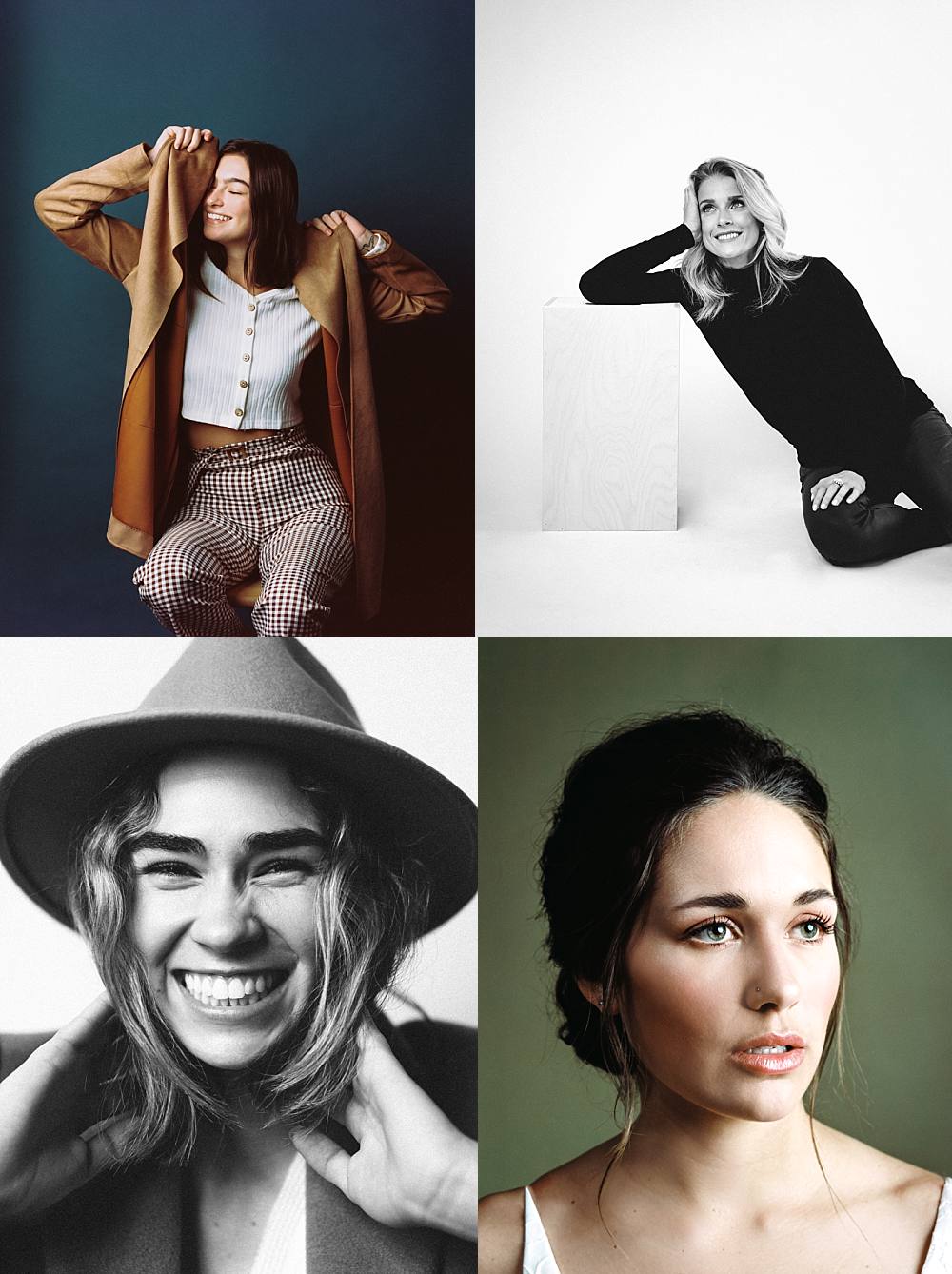 Studio Portraiture in Charleston SC and Northern Michigan
My work as a studio portrait photographer centers around 'Character Portraits' - with the goal of representing the entire breadth of your human character in a series of photographs, and 'Portraits not Headshots' - because nobody wants a headshot. They want a single, dramatic portrait that depicts the power and beauty of their existence. I started photographing studio portraits out of a love for traditional studio bridal portraiture and it quickly became my greatest dream to open up a portrait photography studio. I have studio locations in Charleston SC and Traverse City Michigan. I shoot almost entirely on film, and pride myself in offering the most relaxing and high end studio experience of any portrait photographer in South Carolina or Michigan - one of a kind, heirloom portraiture for one of a kind people. I specialize in heirloom portraits, creative and editorial portraiture, boudoir, and bridal portraits in studio. Click on the link below for more information about my portrait photography studio, Studio Sixty Reid.

Lifestyle and Location Portrait Photographer
I photograph on location for small business owners, creatives, seniors, models and anyone looking for lifestyle portraiture in Charleston South Carolina, Traverse City and Northern Michigan. As a lifestyle portrait photographer, I come to you and photograph your portrait in an environment that tells your story. The location for the portrait session can be a park, your home, your favorite coffee shop, or any destination that inspires you. My lifestyle portrait photography sessions are shot mostly on 35mm and medium format film. I bring my vision for artistic and fashion forward portraiture to your story. My style is gritty, yet sophisticated. Every client and every story is different but my approach is consistent - to make you look beautiful and make you a work of art. Lifestyle portrait photography is meant to tell a story, whether it be a personal one or to attract an audience to your brand. Does your target audience frequent restaurants? Let's build a lifestyle portrait story around that. Reach out to learn more about my approach as a lifestyle photographer in Charleston SC and Traverse city MI.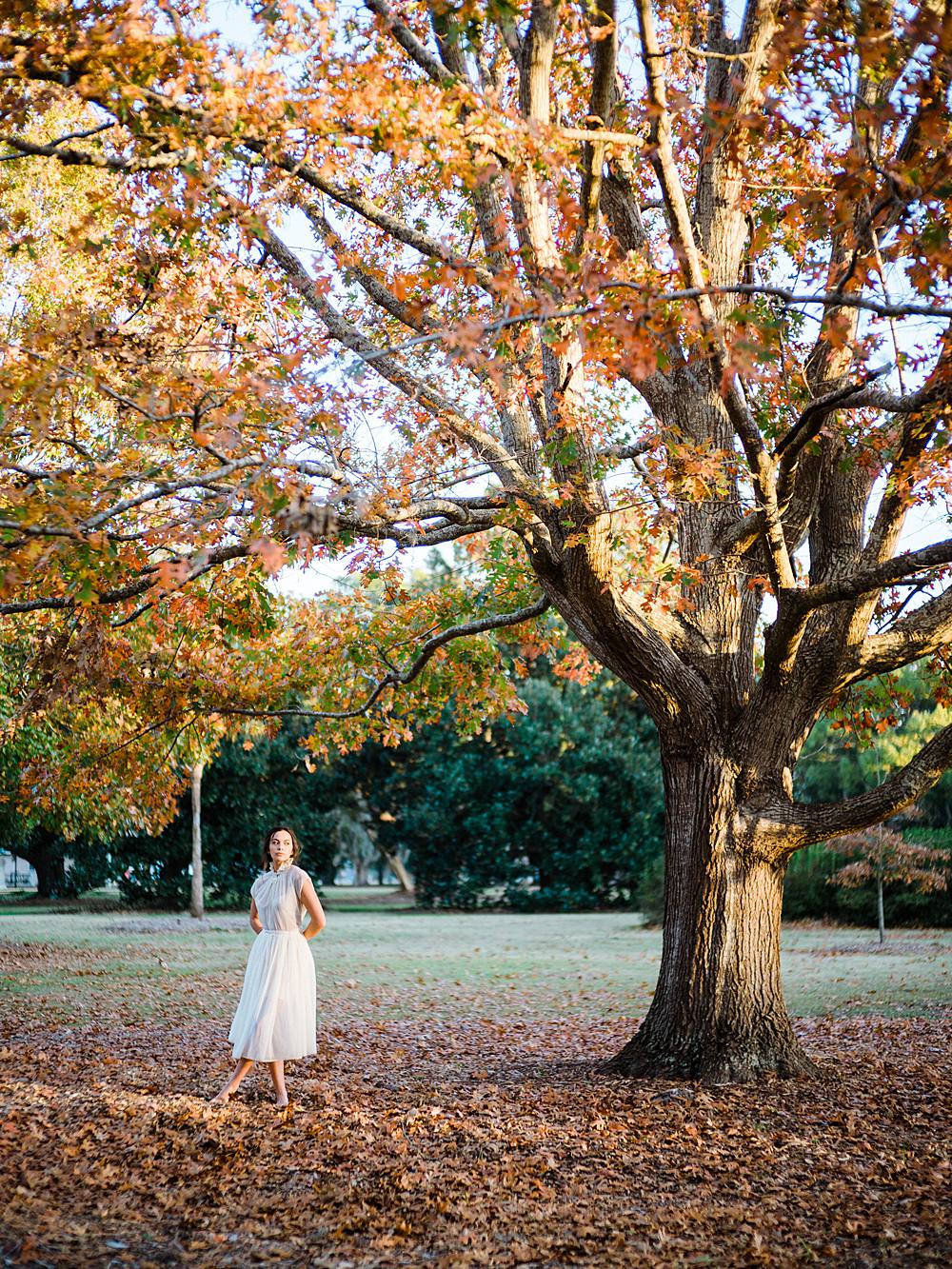 Creative and Conceptual Portraiture
While Brian would describe all of his portrait work as creative, this is the portraiture that's a bit more edgy. This is portraiture with fashion sense. This is the gritty editorial, the wild and the experimental. Like all of Brian's work as a portrait photographer, it all has a story. This story just happens to be more Vogue than Martha.

Your Artistic, Gritty, Fashionable Portrait Photographer
My Work and Inspiration as a Creative Portrait Photographer
Fashion and fashion photography is my greatest source of inspiration for my work as a portrait photographer. I have always had a personal interest in fashion and as I began to find myself as an artist, my portrait work began to look more 1960s vogue than bubbly and bright. I'm a unique person, with a unique sense of style and I'm drawn to those qualities in others. My creative portraiture is for people who aren't looking for the predictable. It's for anyone looking to express their creativity along side me and who finds beauty and grace, in the gritty and haphazard. Most of my creative portrait work is shot on 35mm film, my favorite medium. 35mm film accentuates the qualities that I find inspiring in both people and imagery. I push the creative boundaries in all of my work, and creativity certainly can be expressed in different ways, but this is the work that takes two. If you are looking for portrait work outside of the ordinary for yourself, for your brand, for your editorial or artistic concept, I'm here to experiment with you. No two results are alike. For those in Charleston, SC and Northern Michigan who see things differently...I got you. Click the link below to learn more about my work in artistic, editorial style portraiture.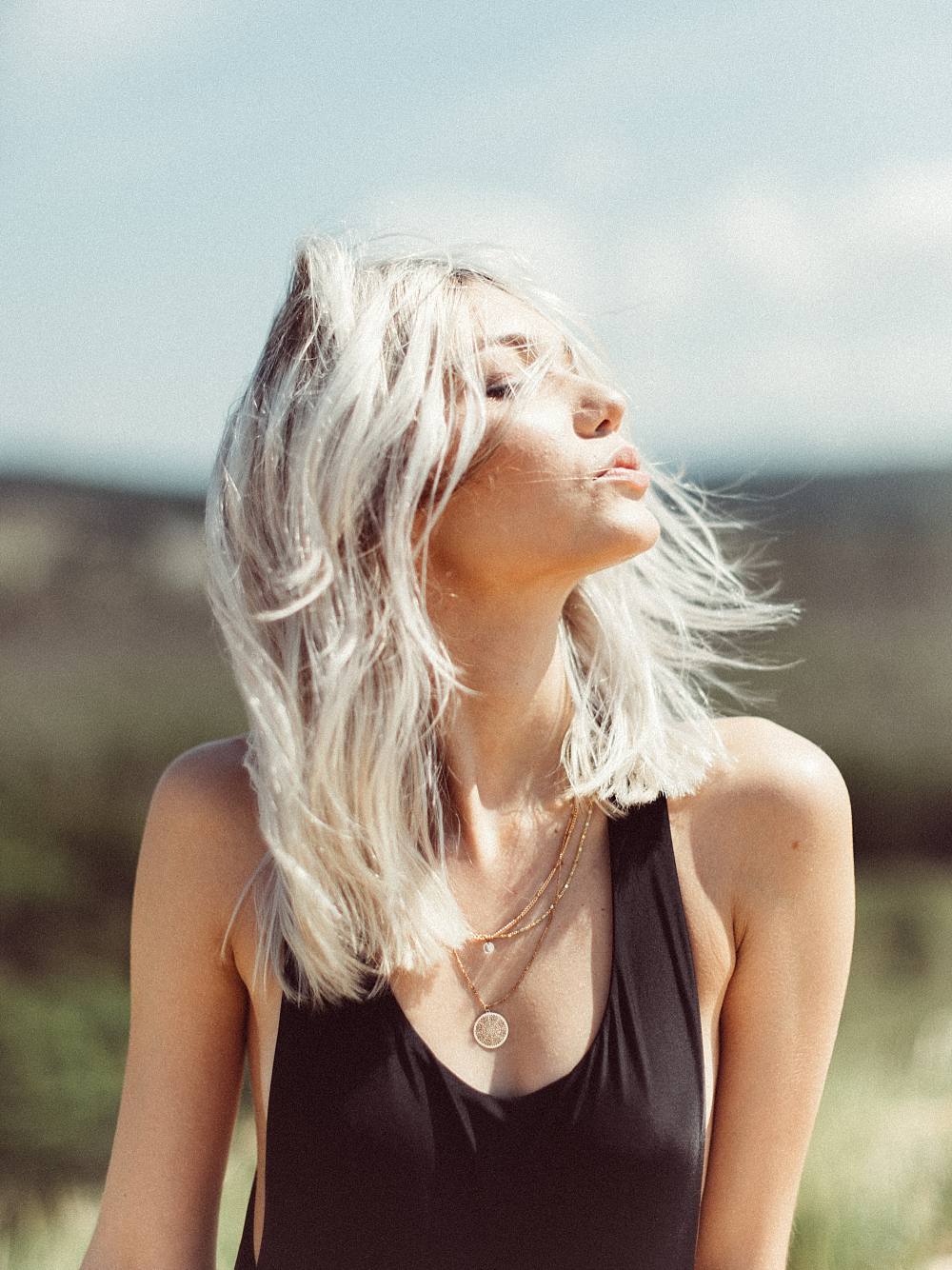 The Blog of a Portrait Photographer in Charleston SC
Portrait Photography, Studio Portraits, Editorial and Commercial Projects
Portrait Photography on the Blog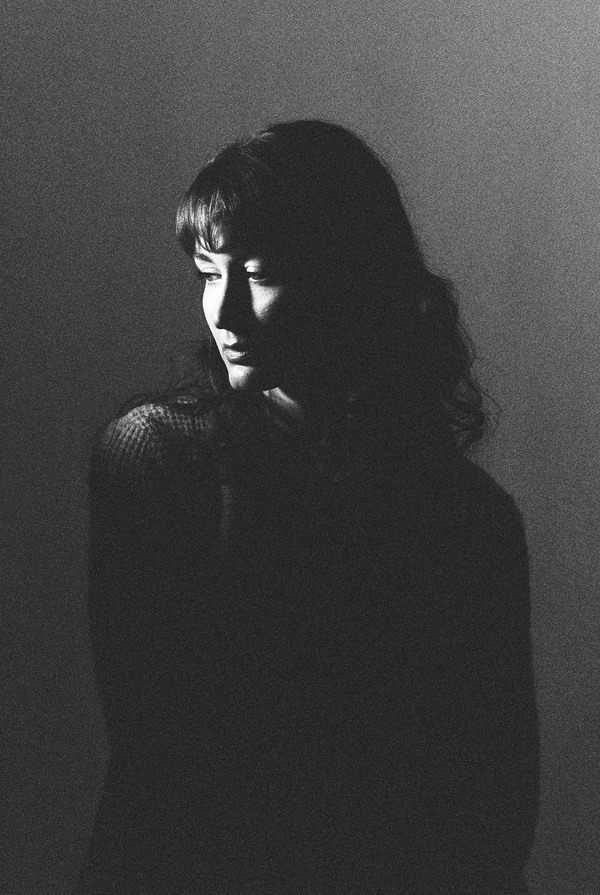 Editorial Photography on the Blog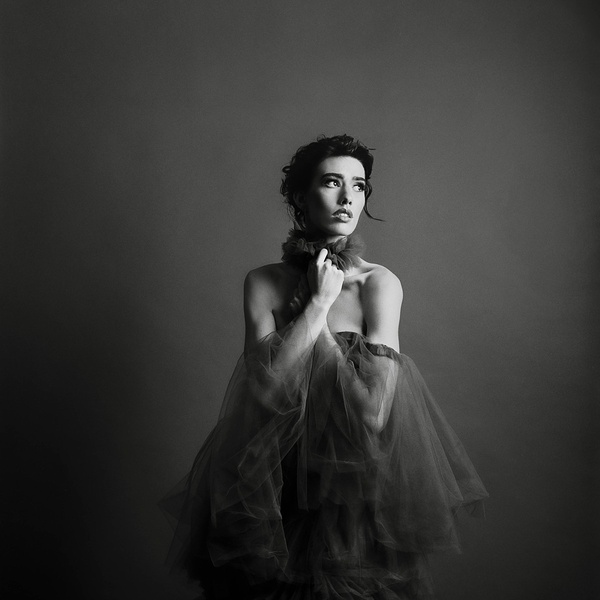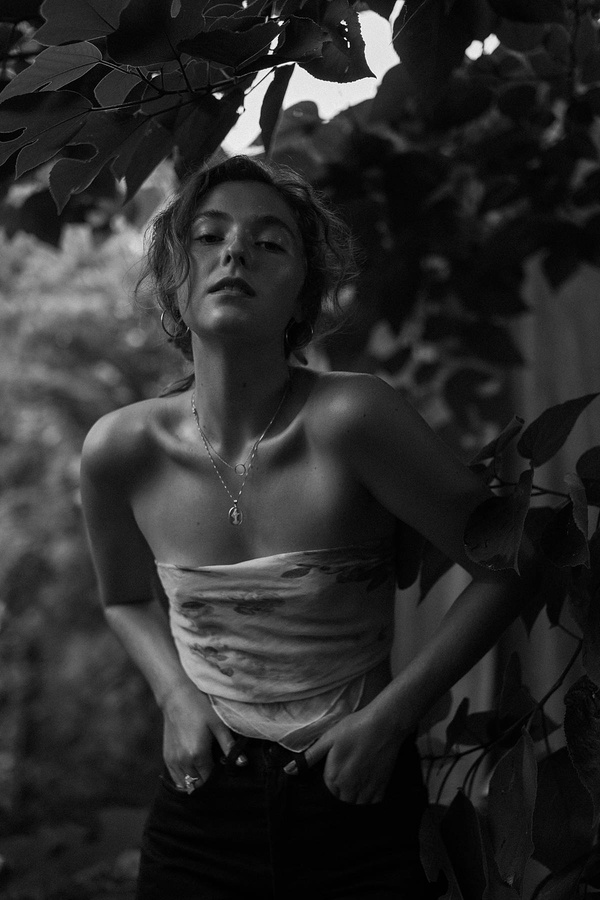 Brian D Smith | Boudoir Photography Charleston SC
Fine Art Charleston Boudoir Photographer | Sophisticated Sexuality Captured on Film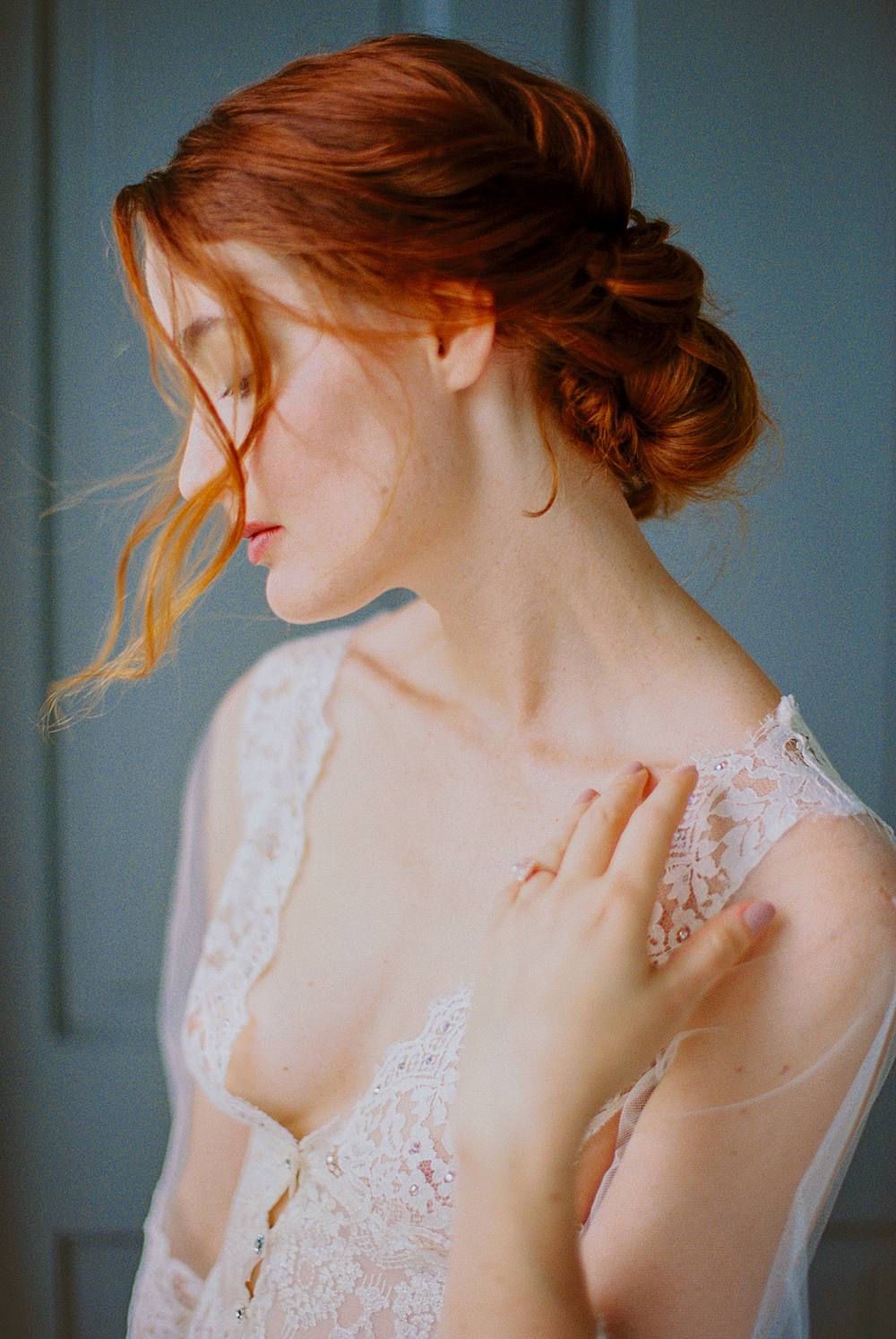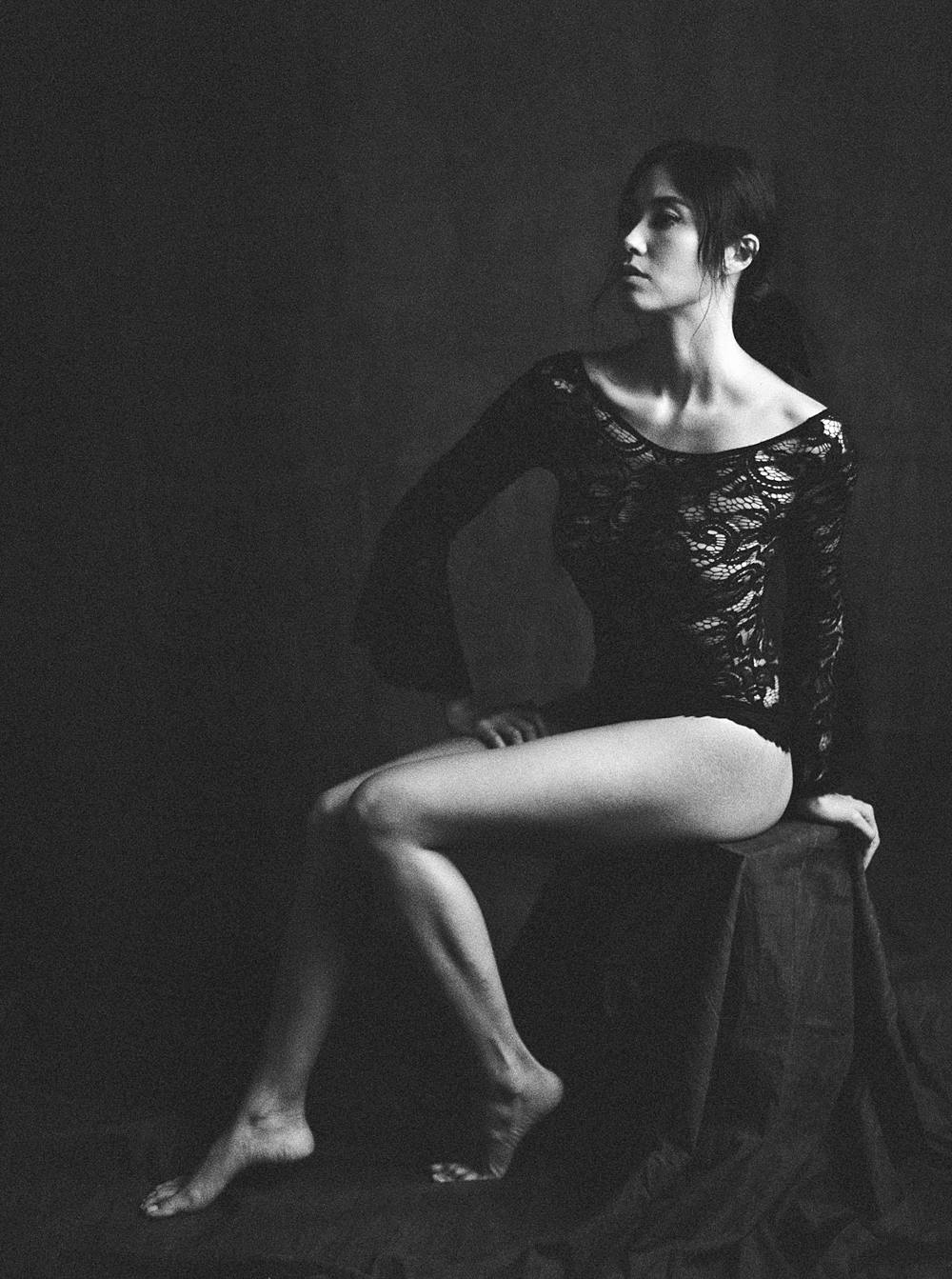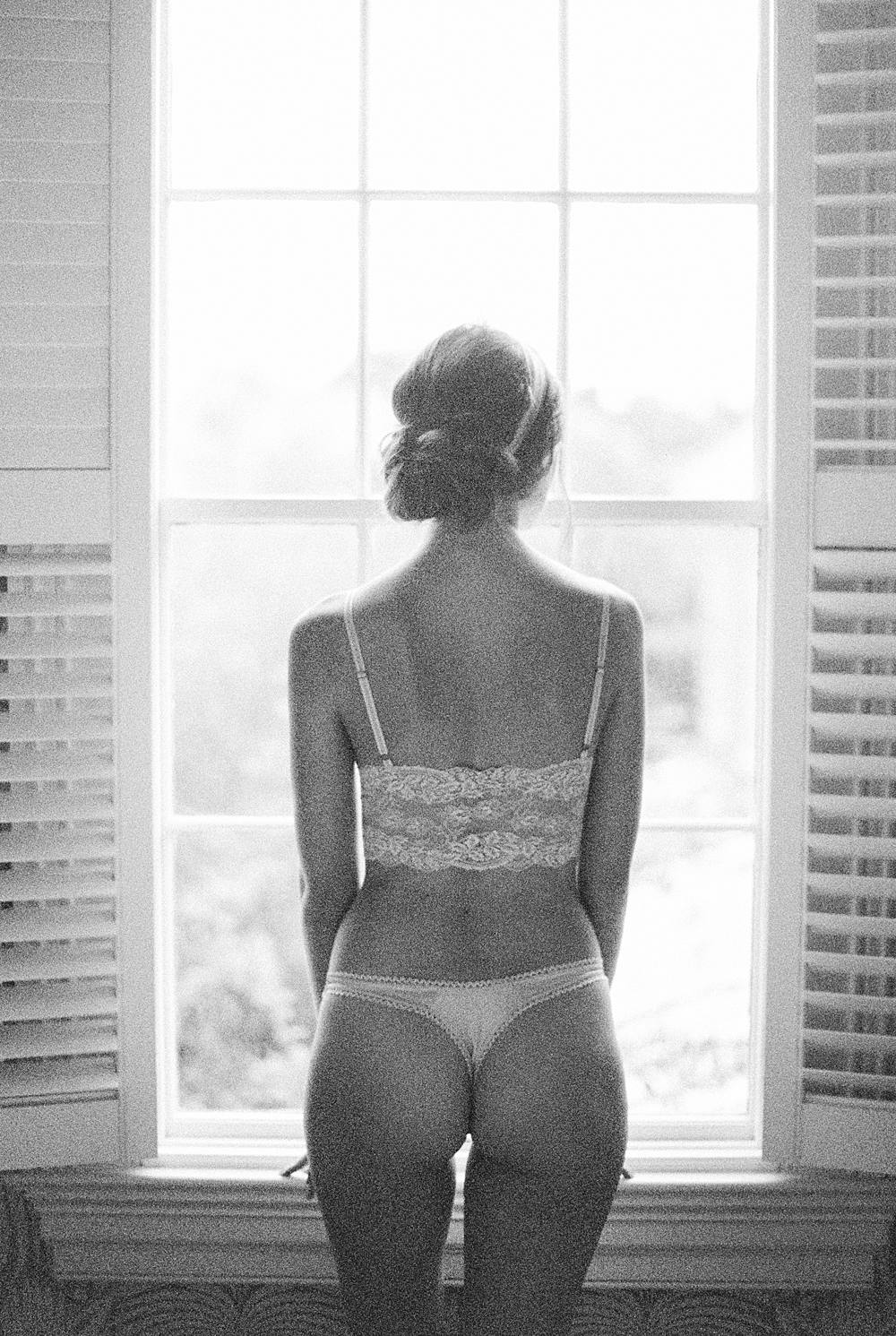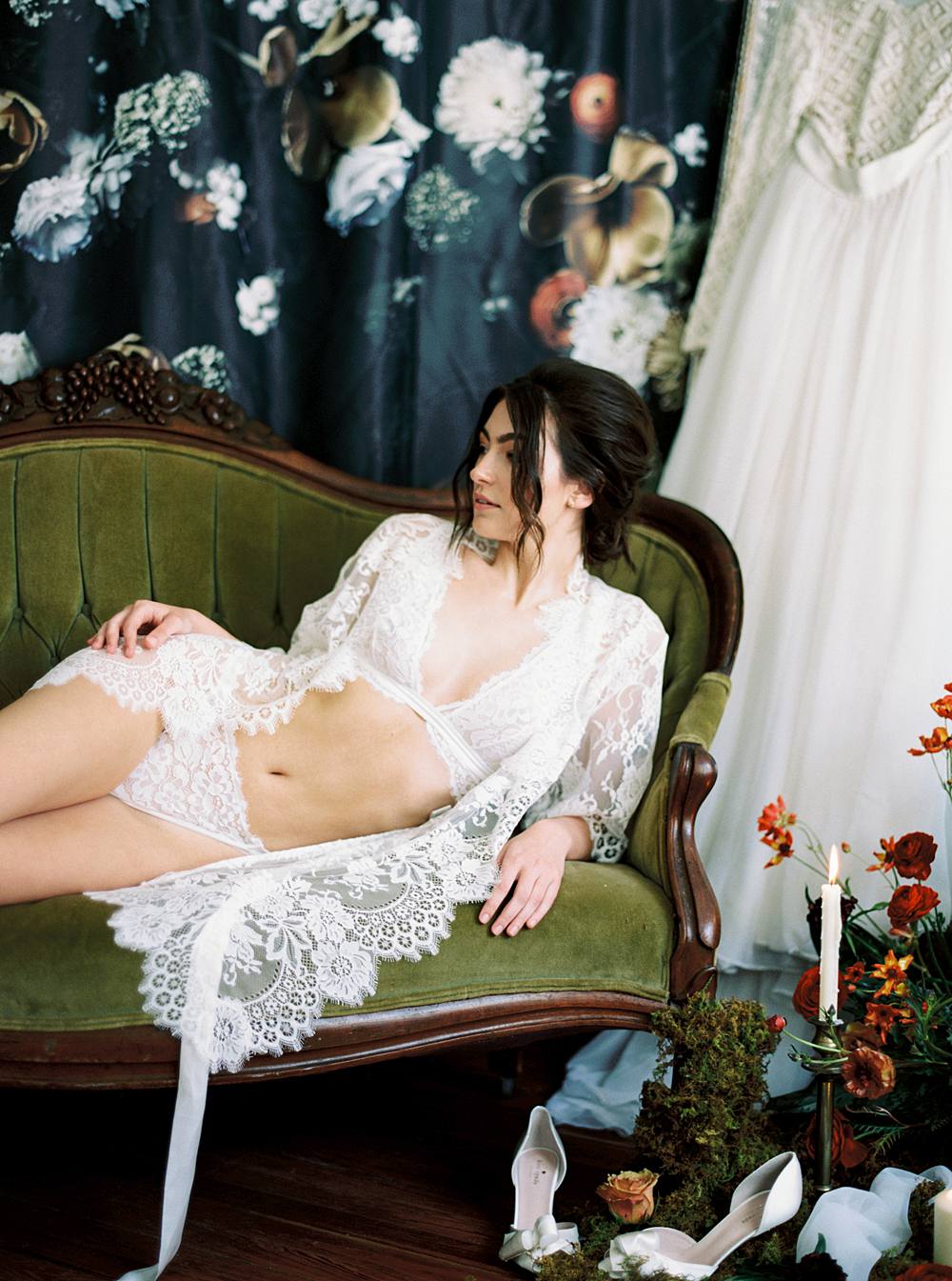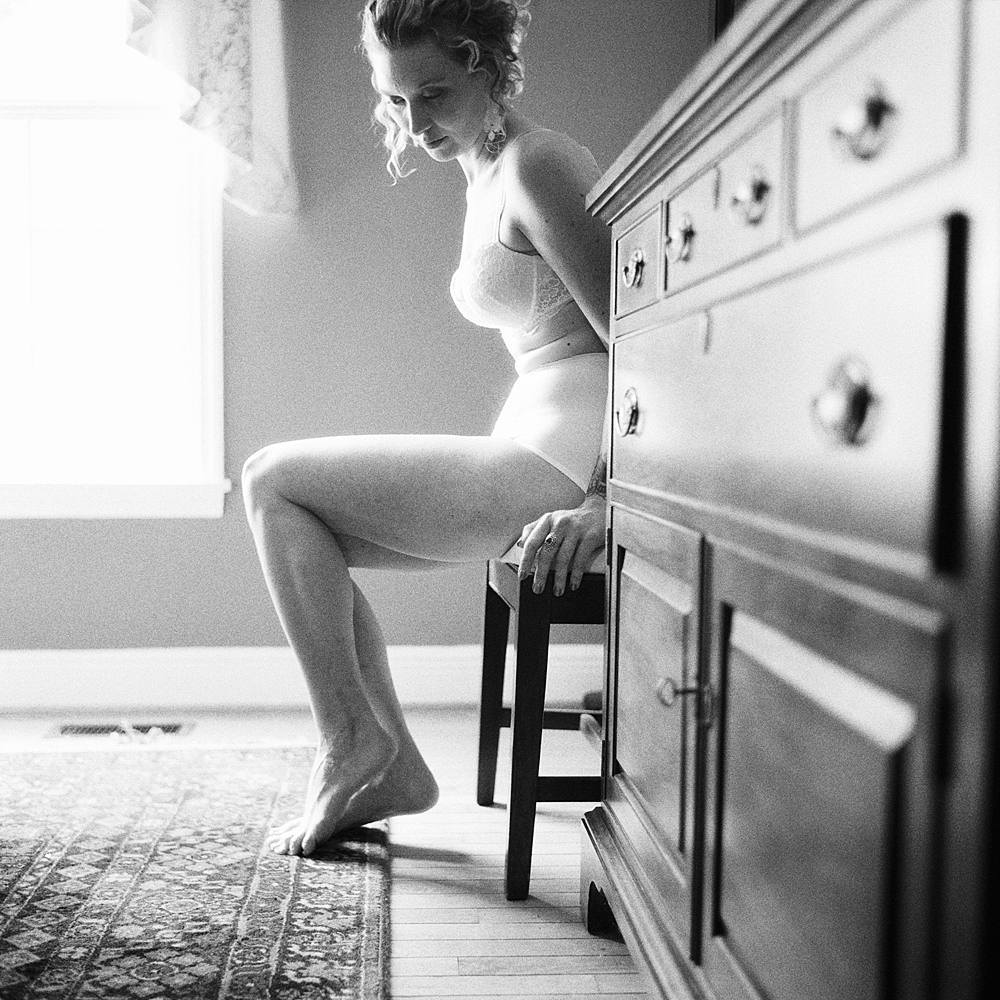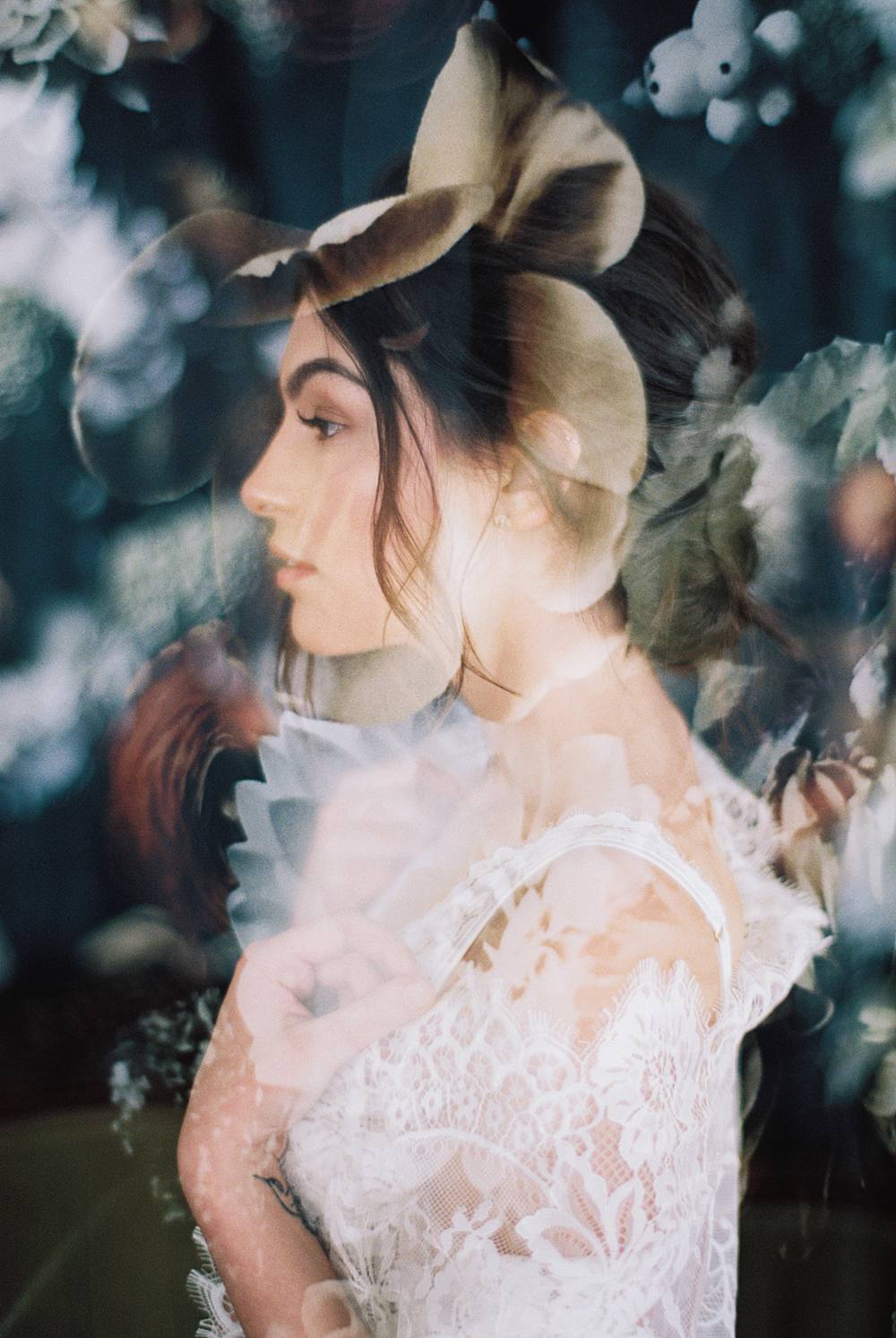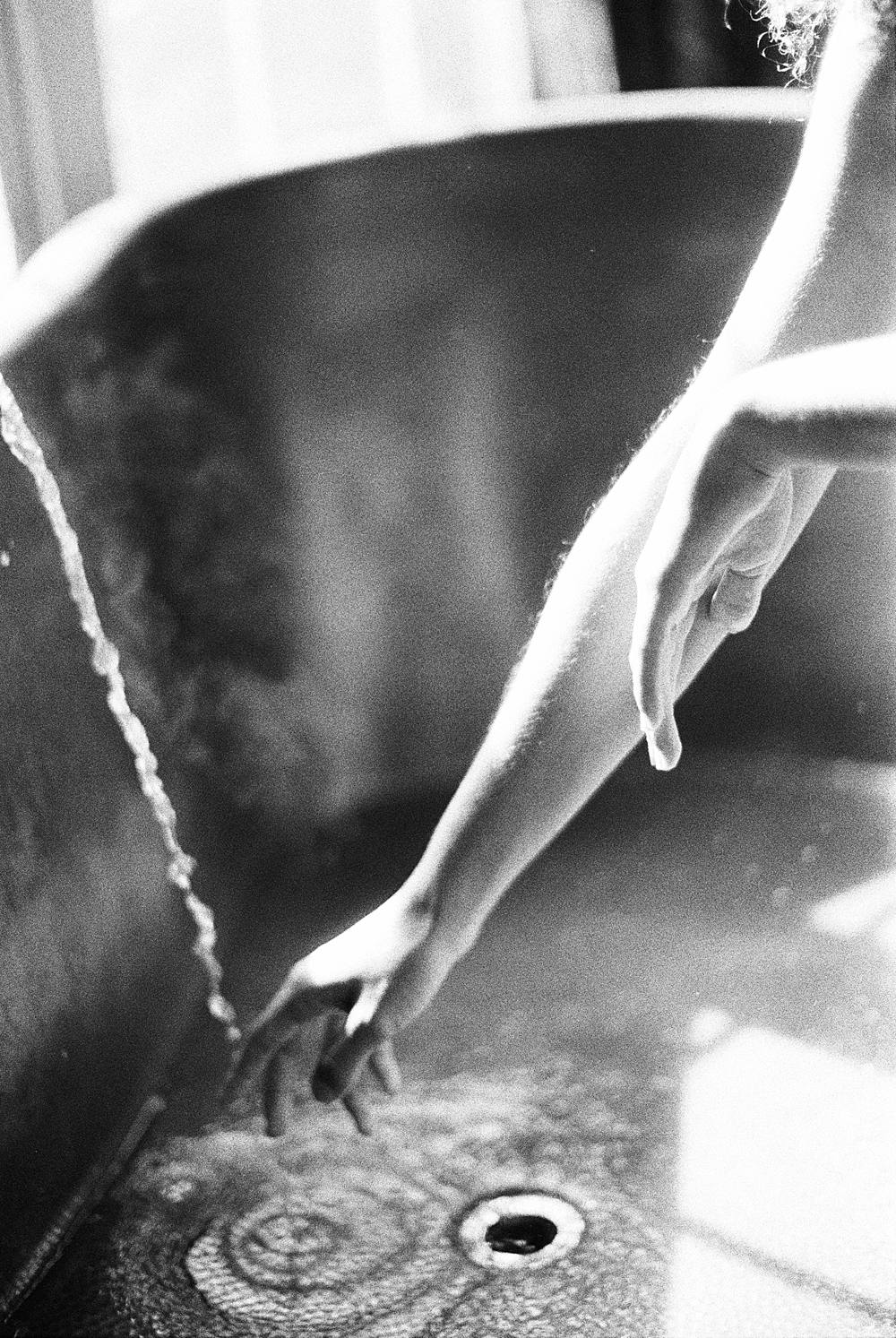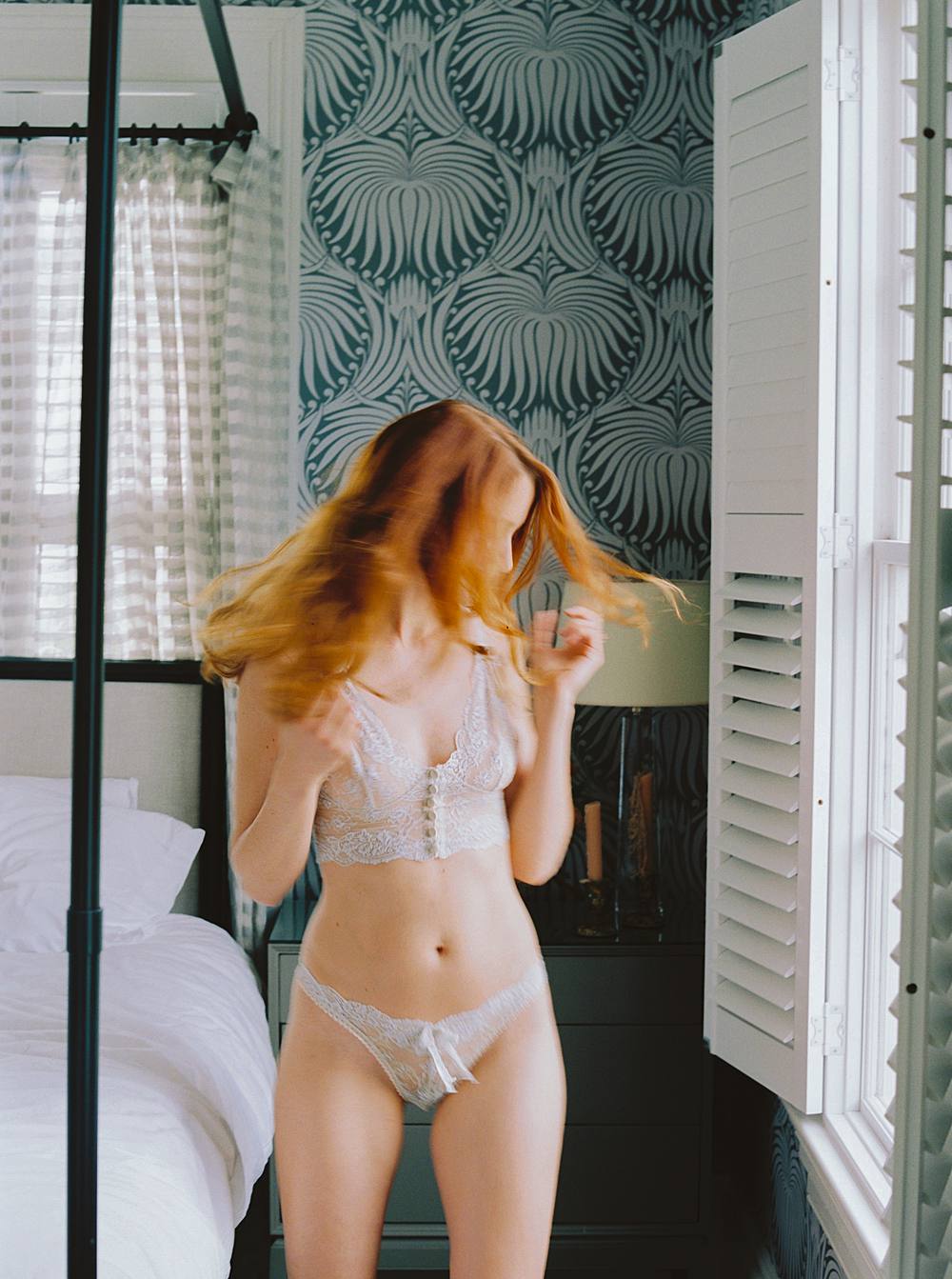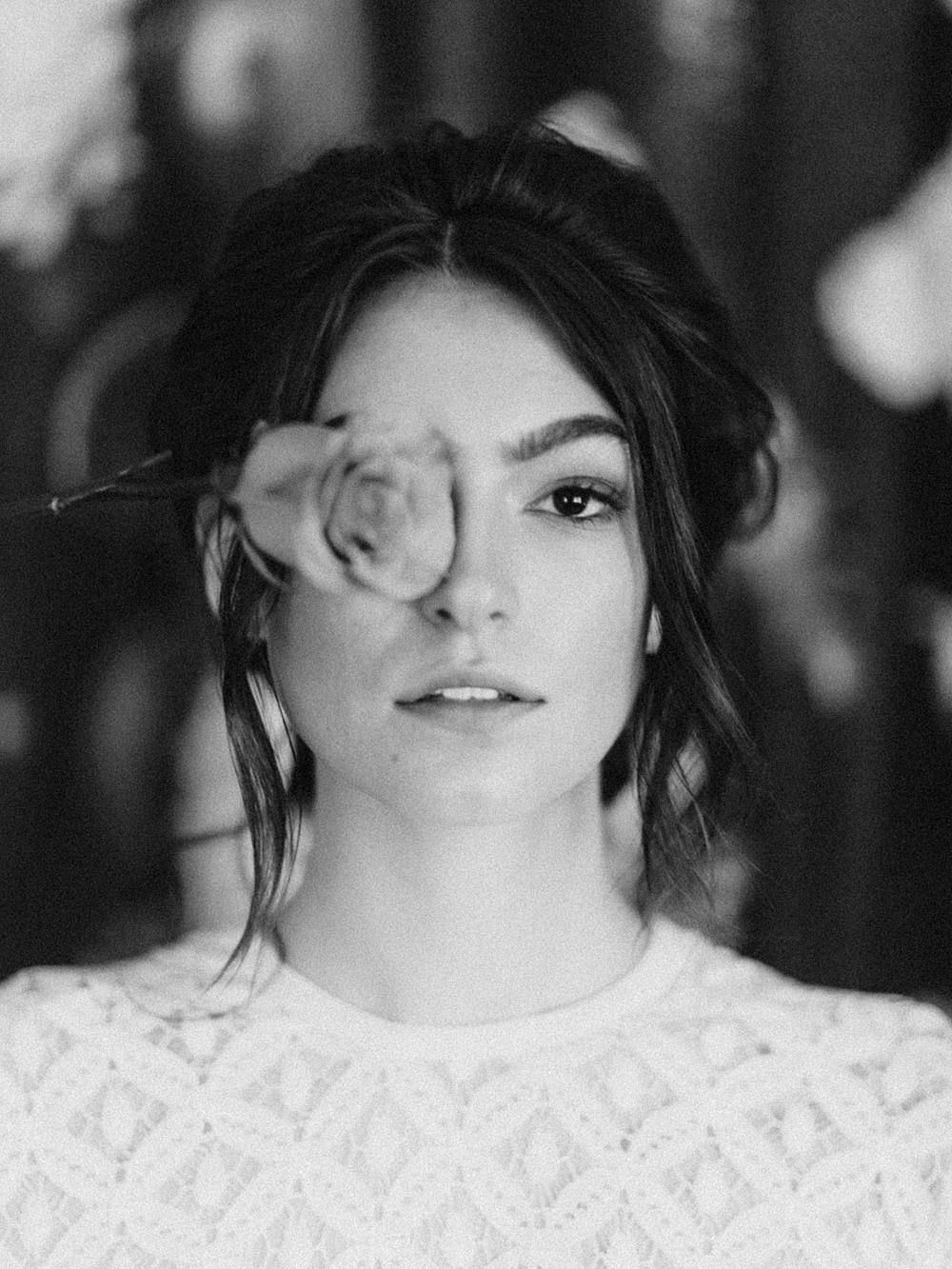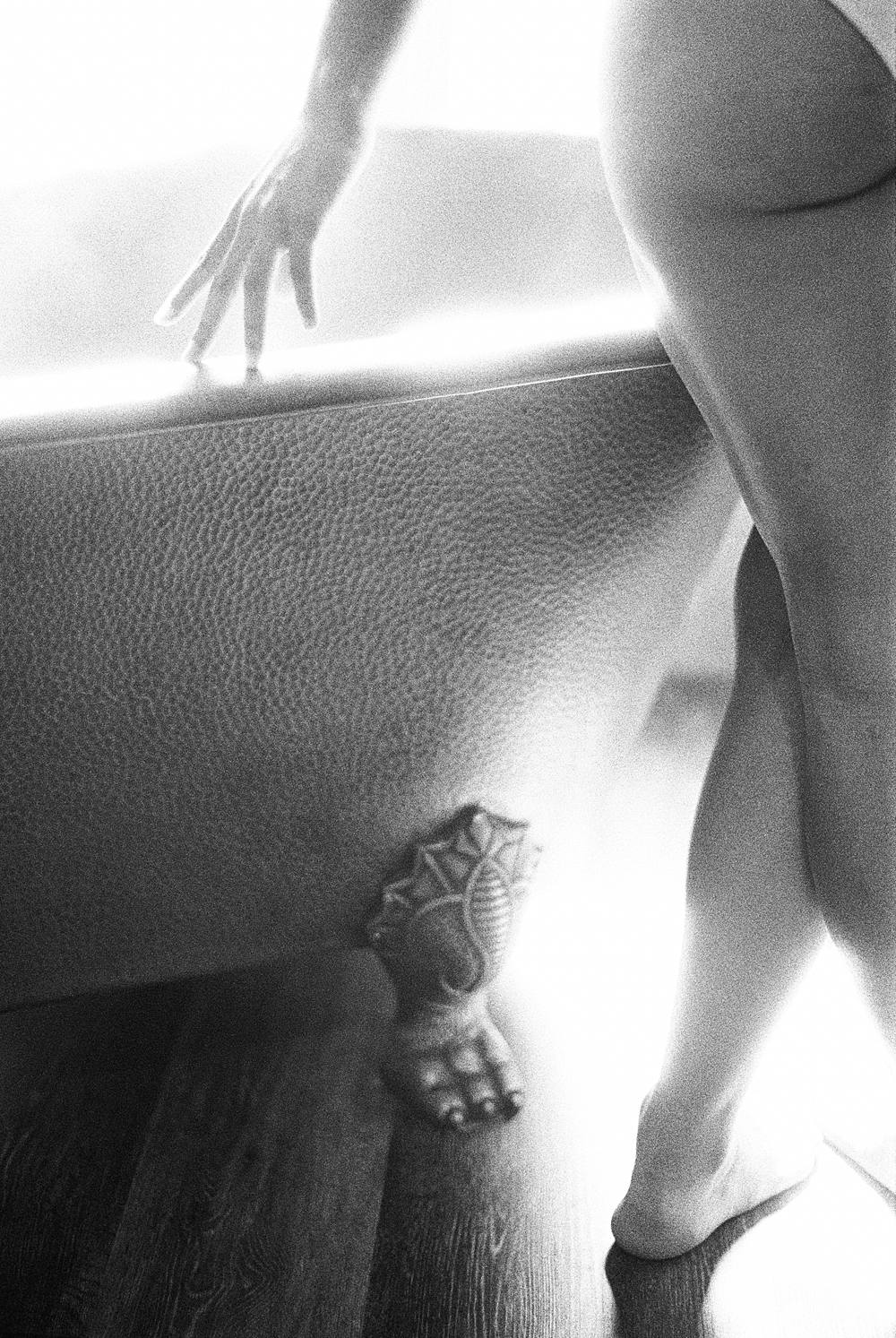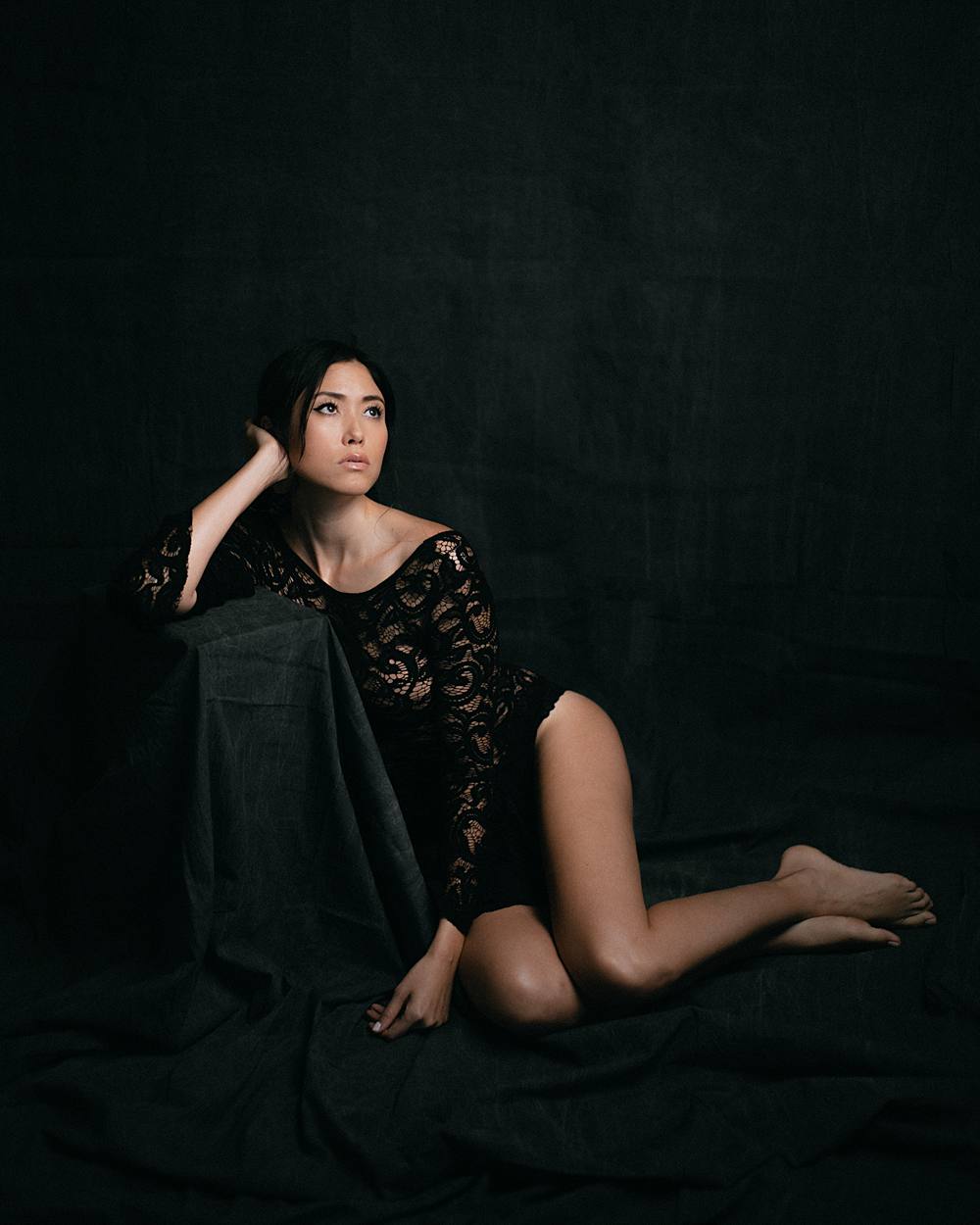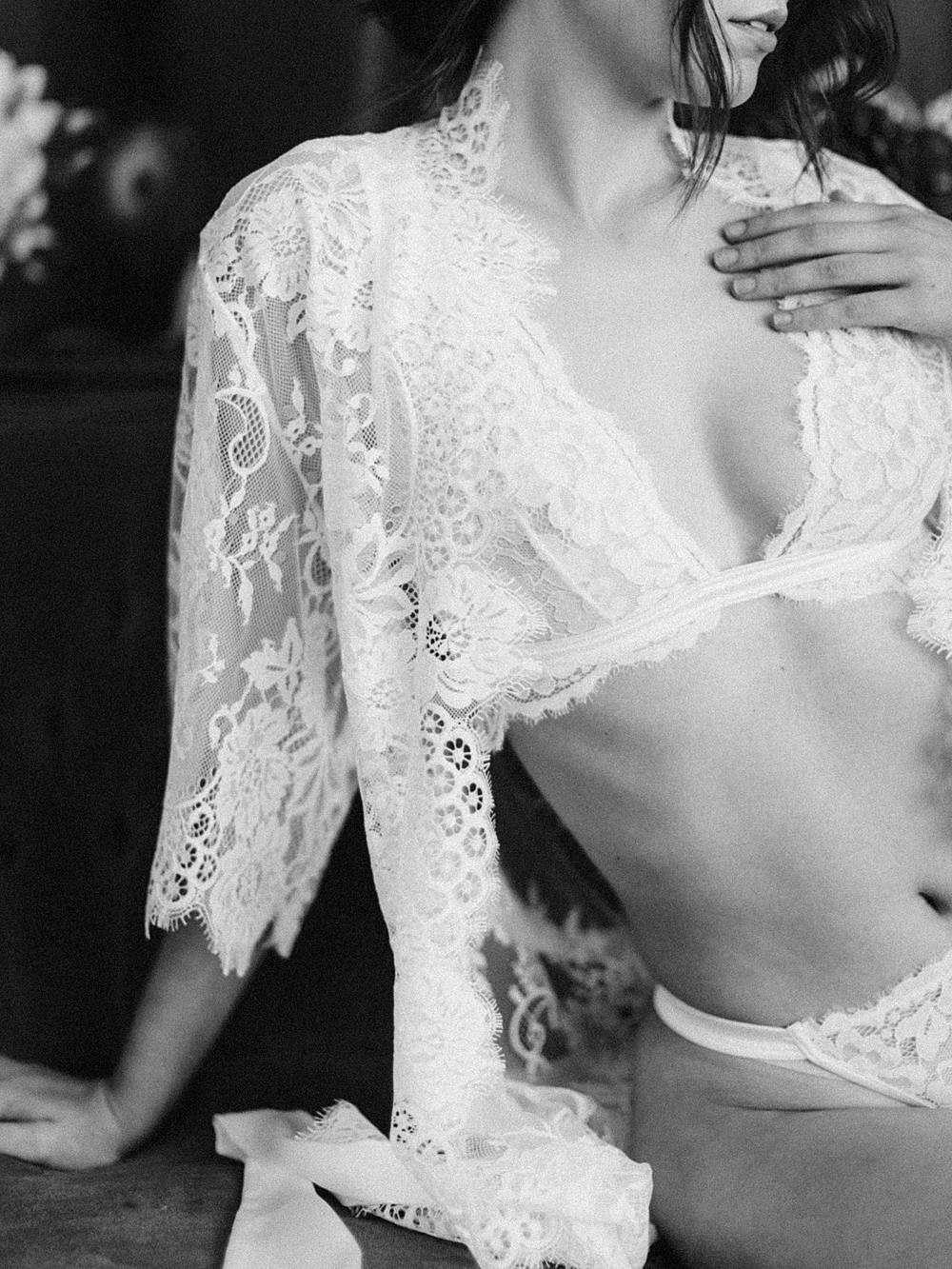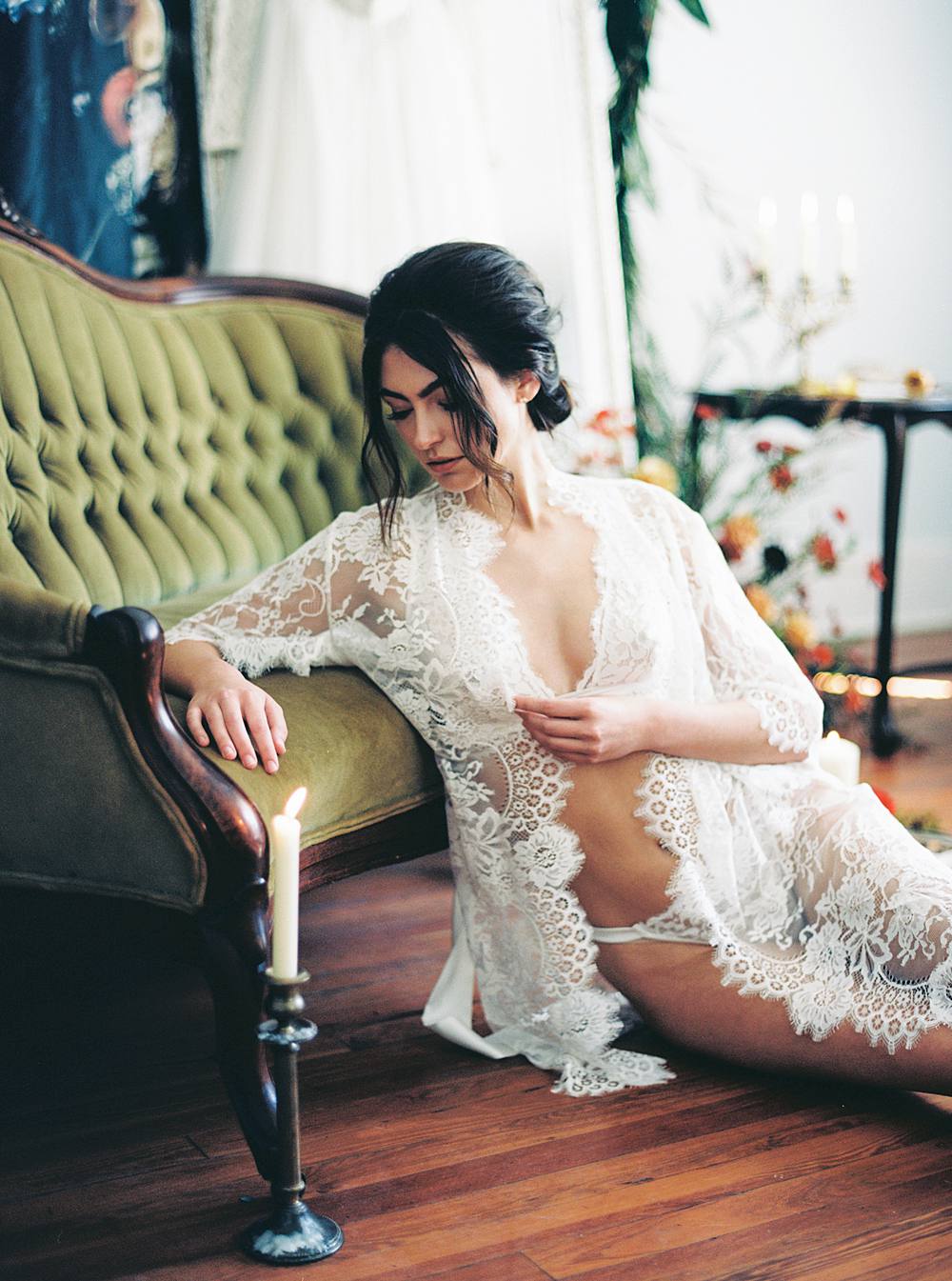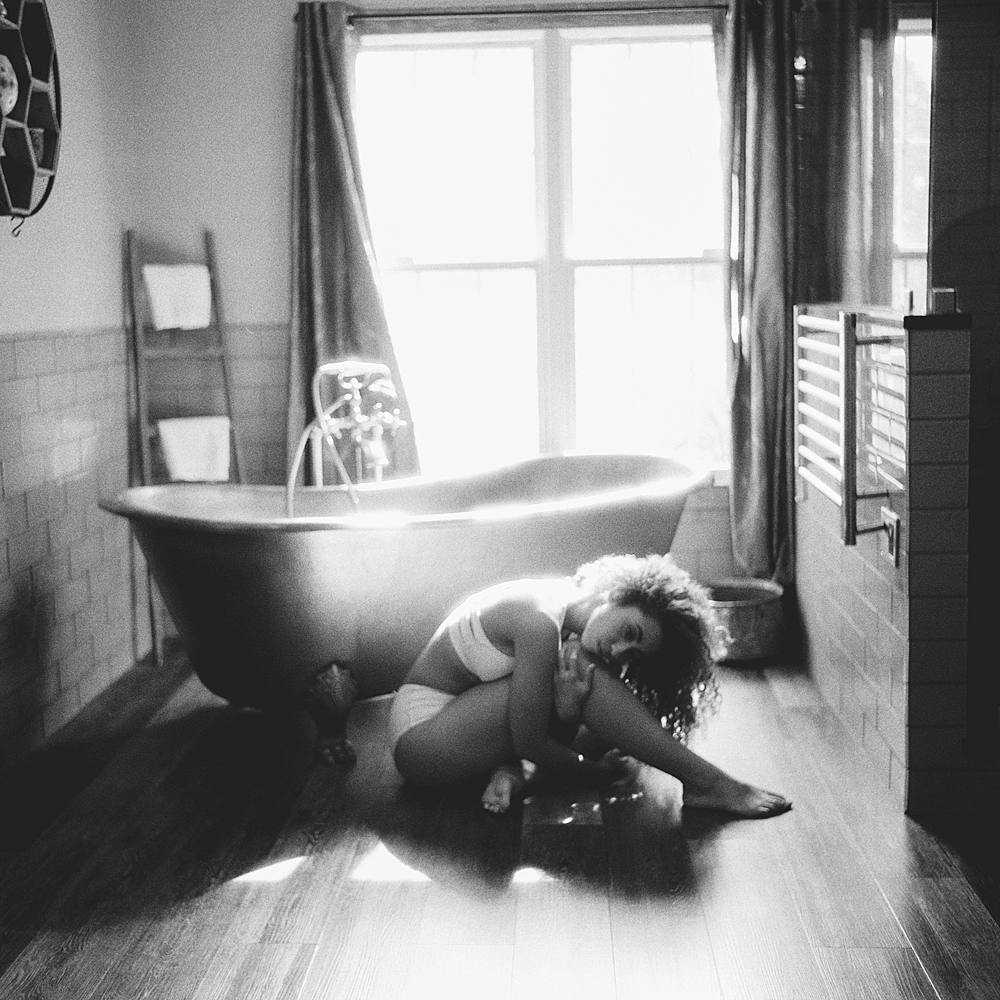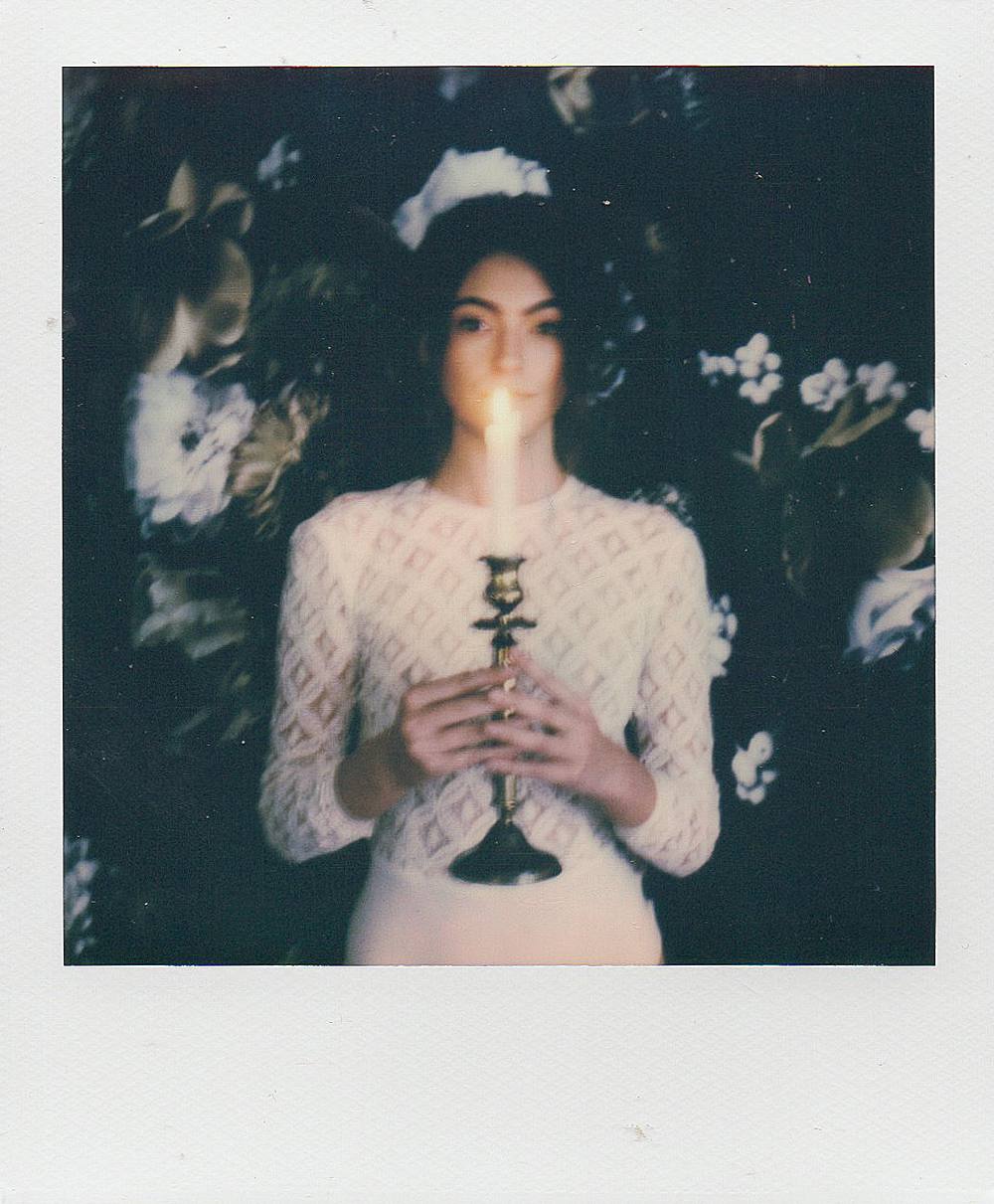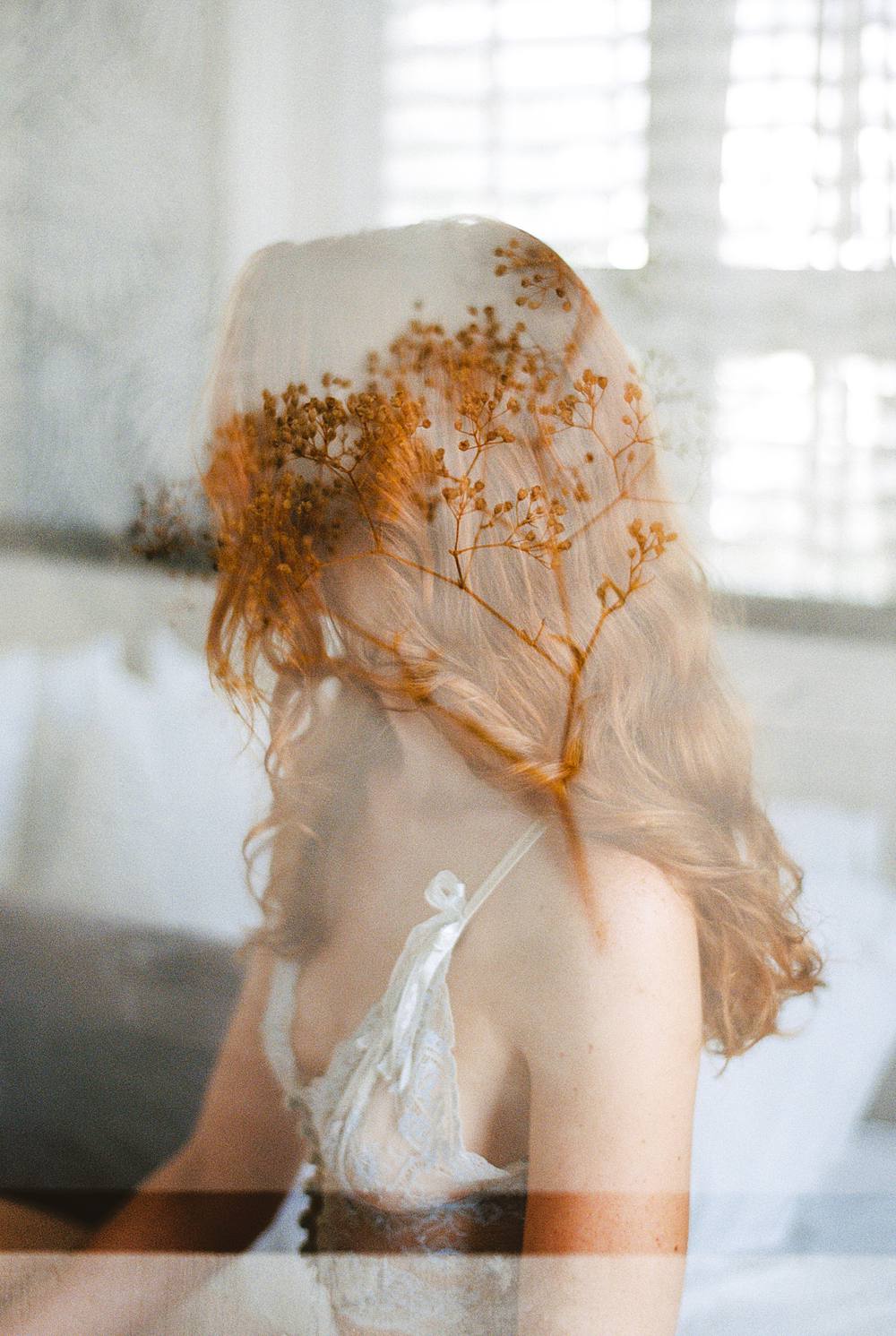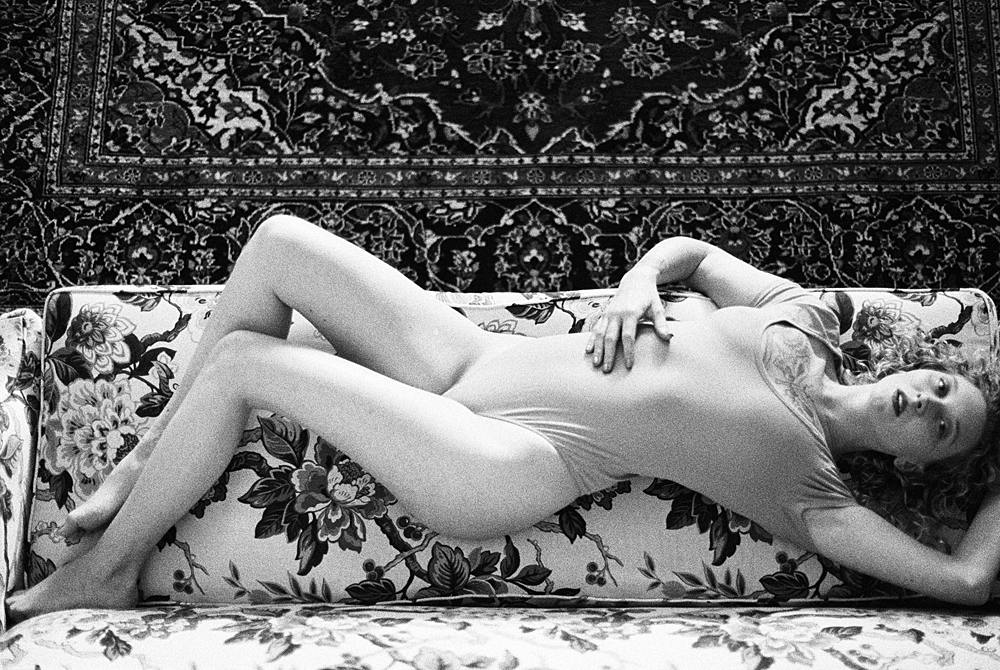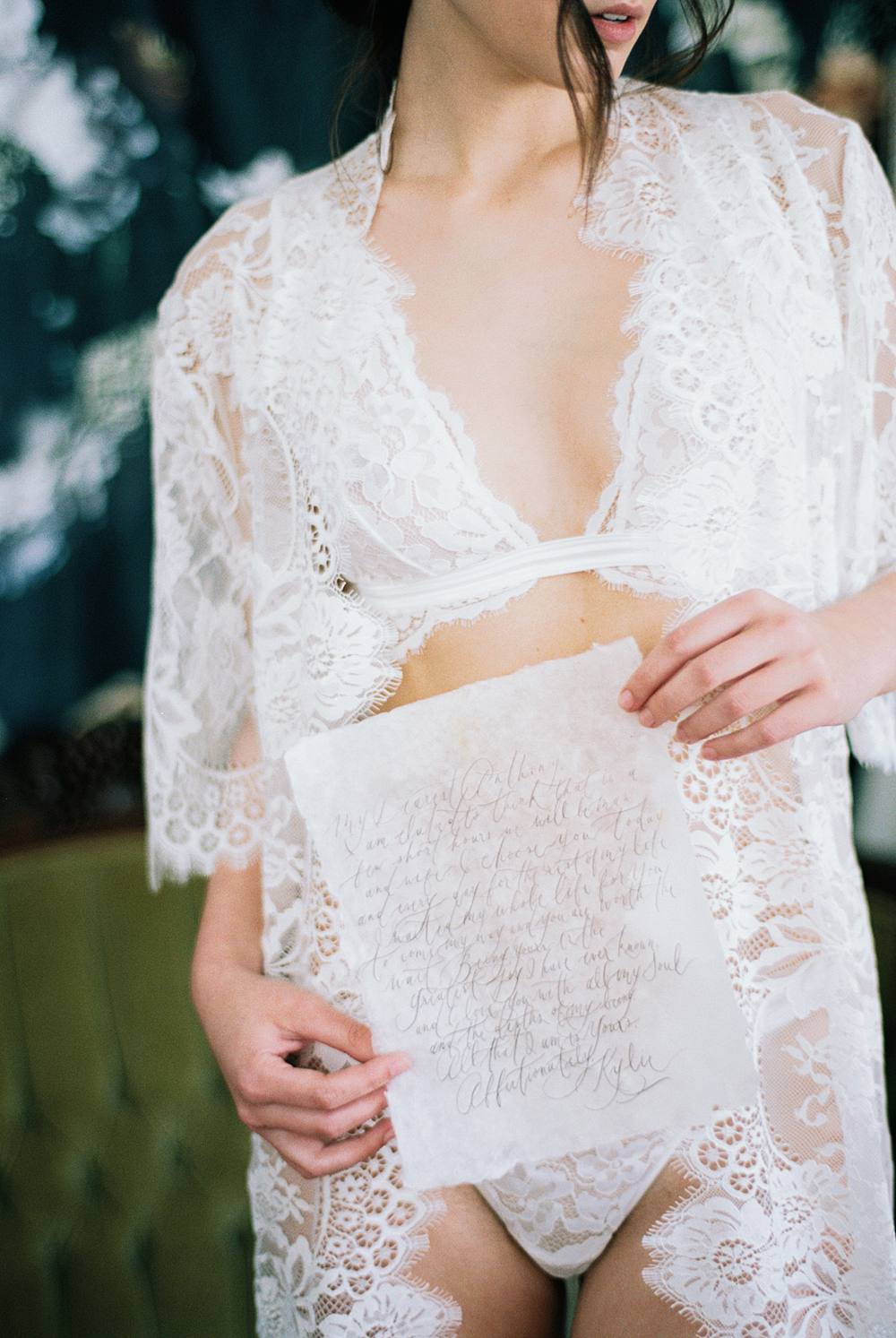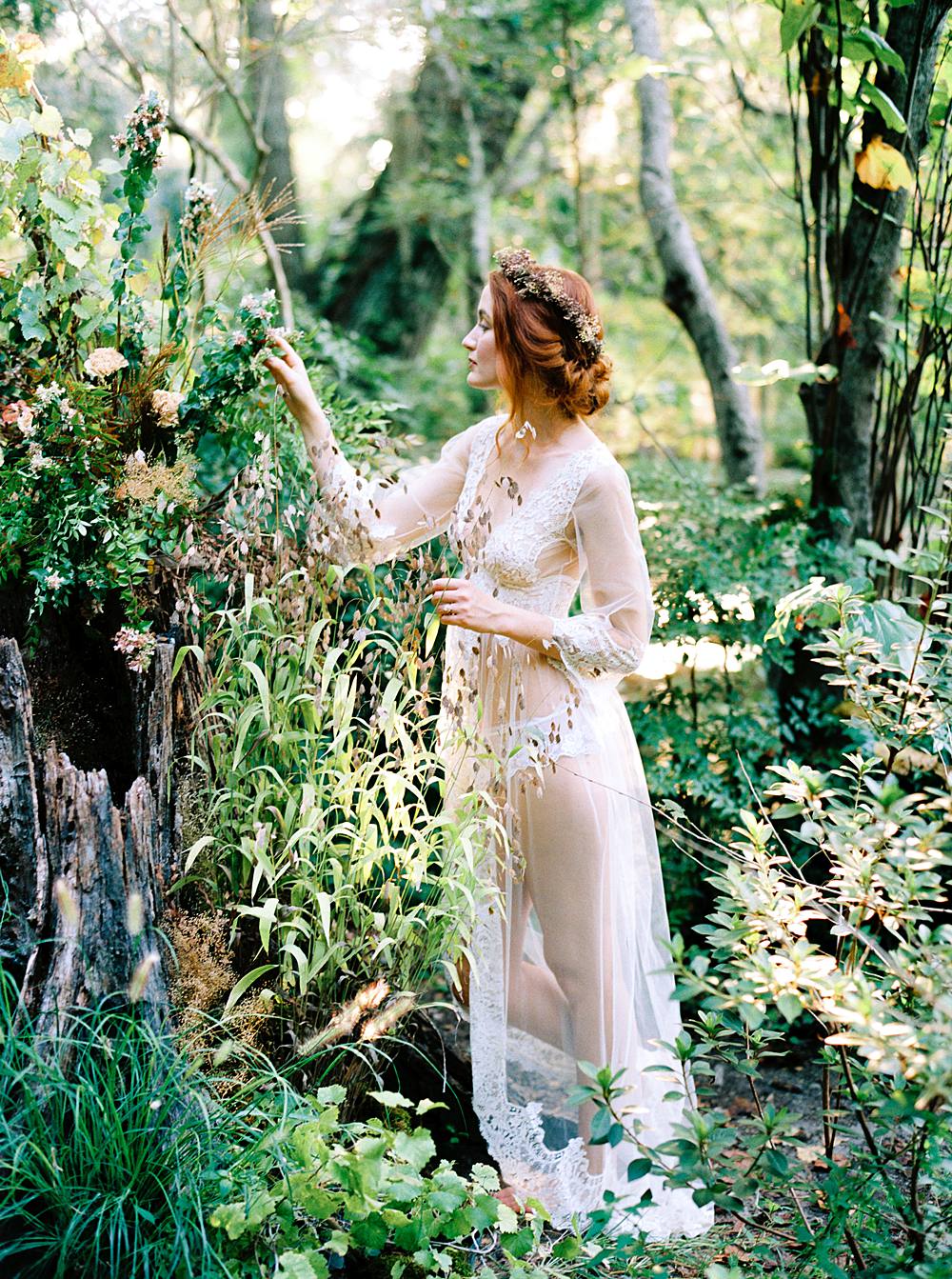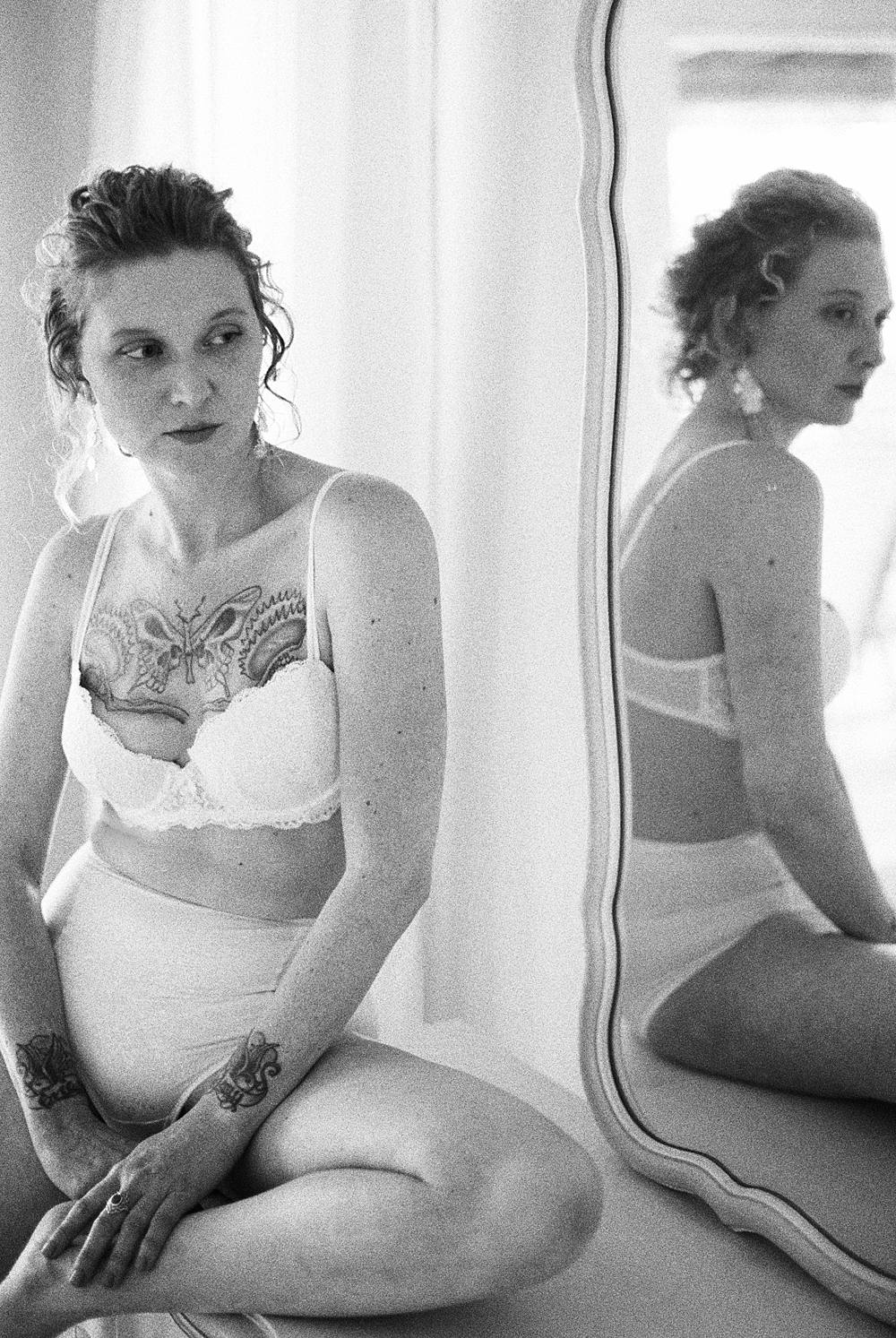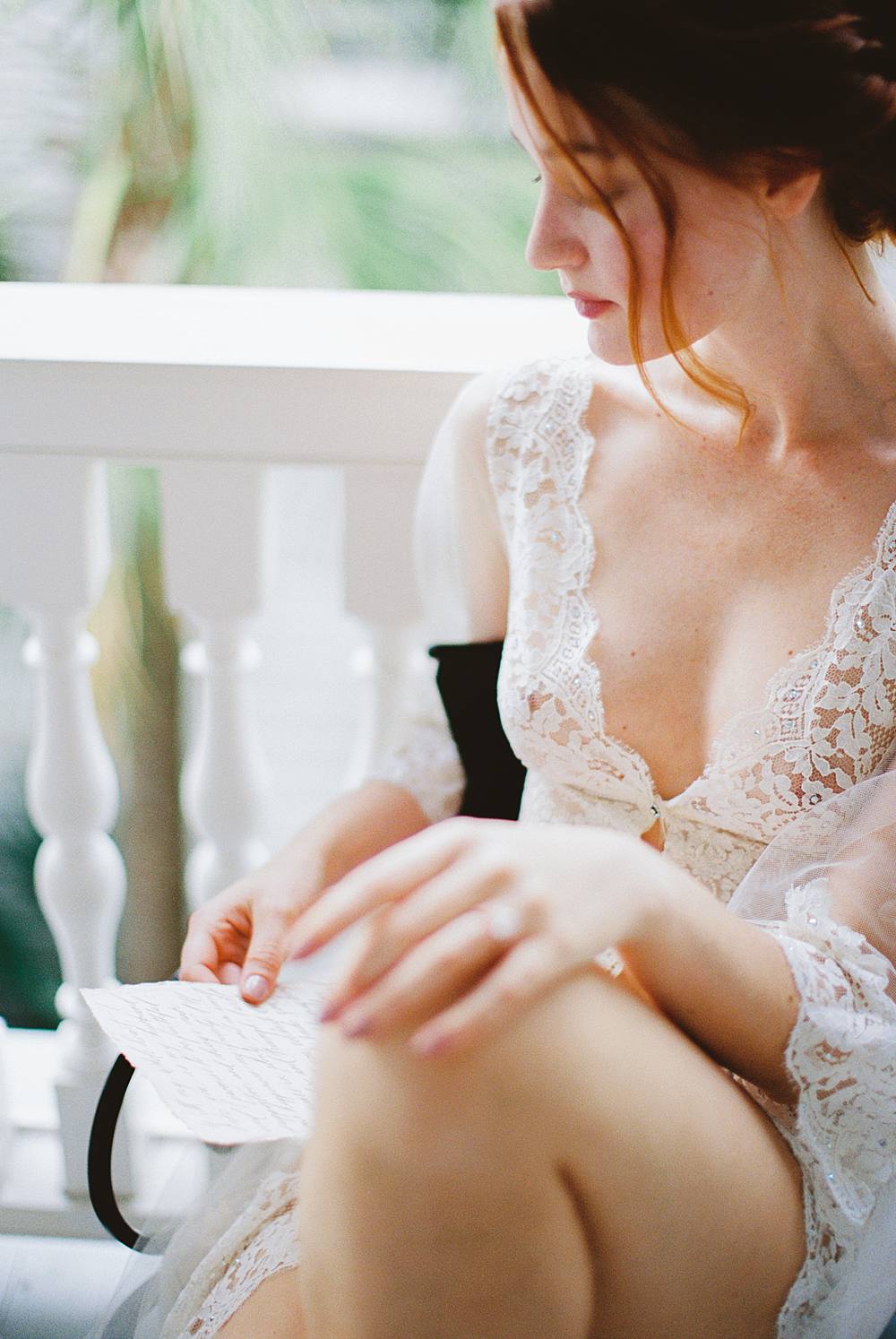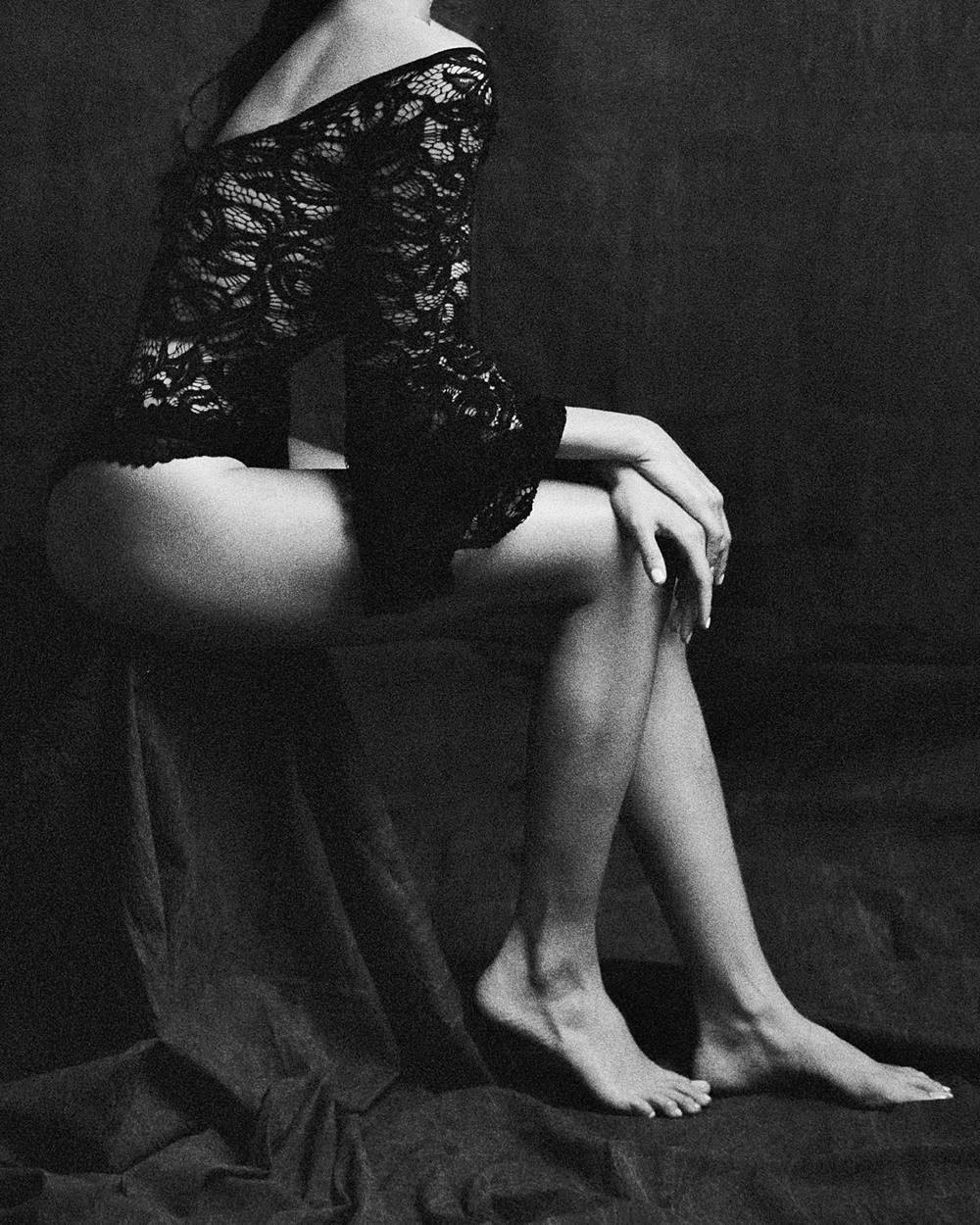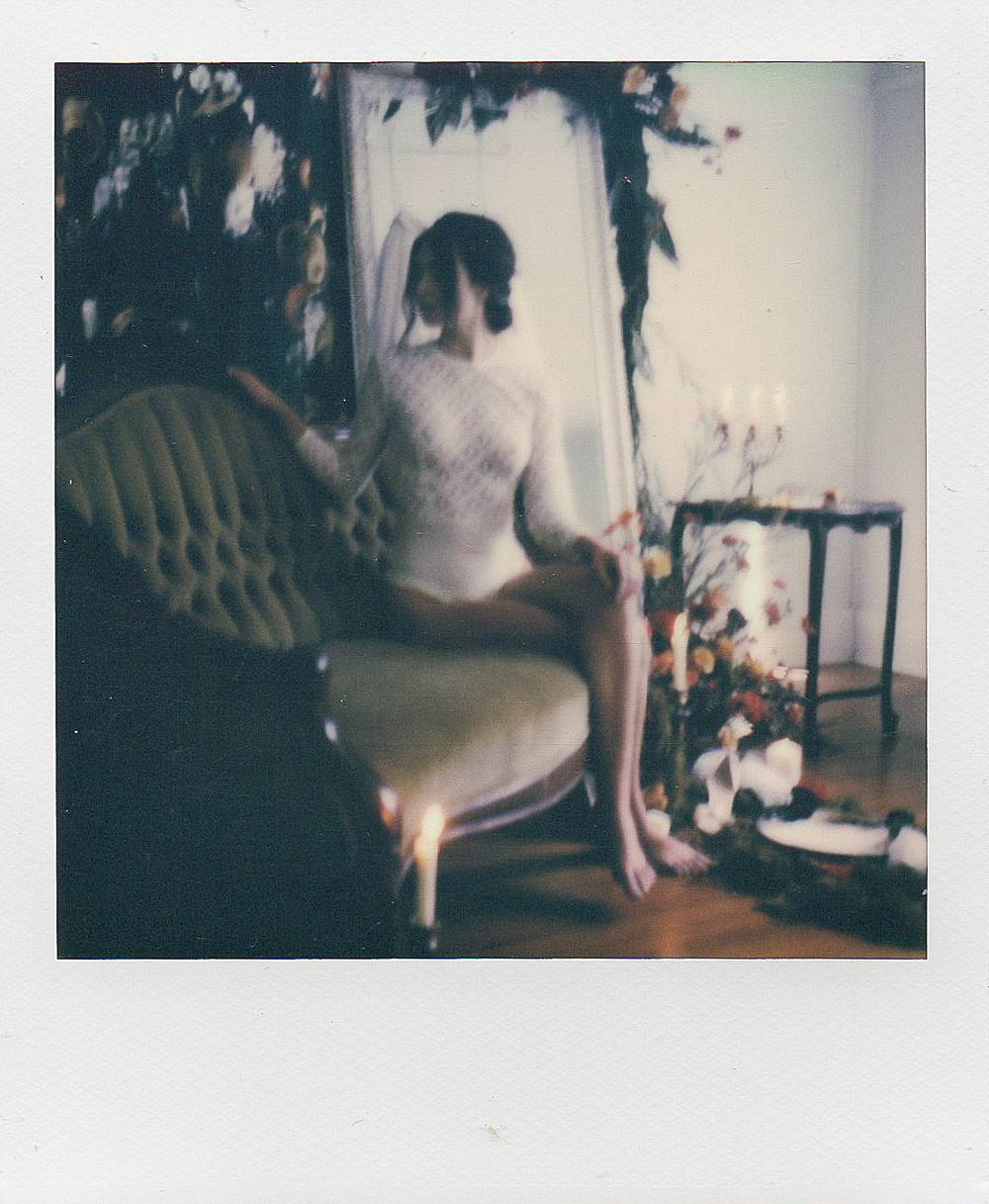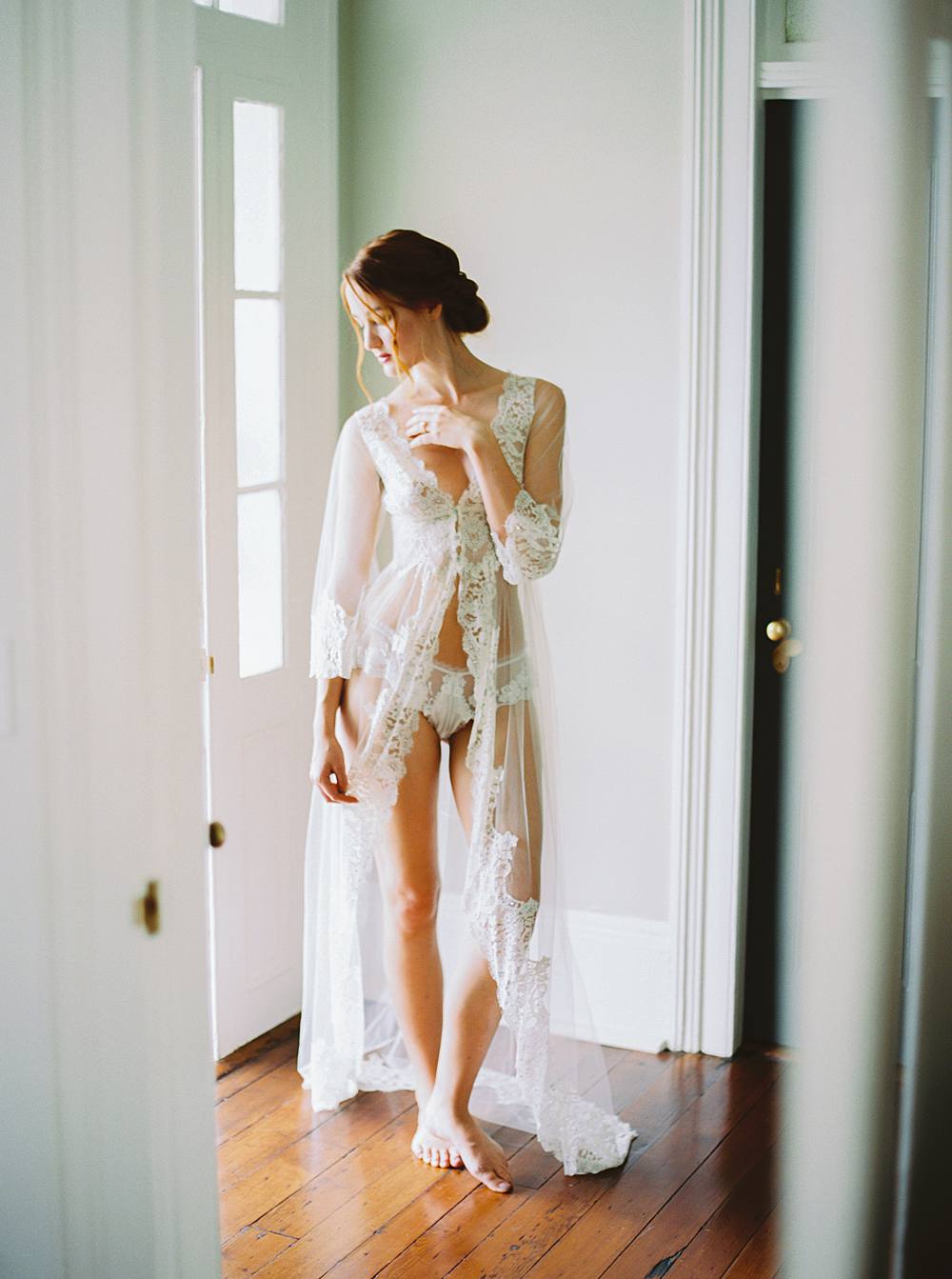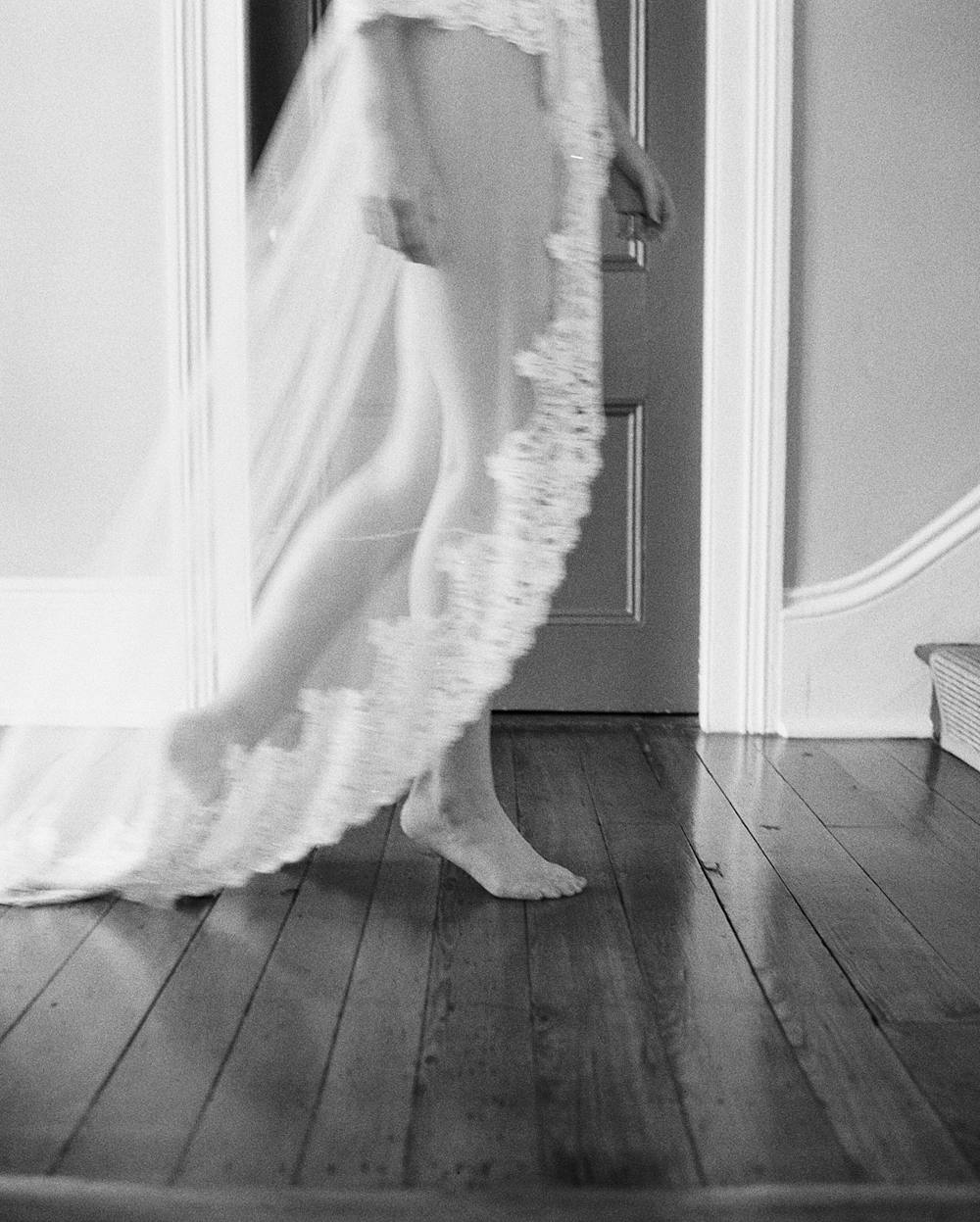 Charleston Boudoir Photography Studio | Studio Sixty Reid
Fine Art Boudoir for Sophisticated Sexuality and Expression
My own journey as a portrait photographer has been so deeply intertwined with my journey to express myself, and find an outlet to unapologetically showcase every bit of my personality. It has been my most rewarding pursuit as a photographer in Charleston SC, and I've been endlessly surprised by how my own desire to express myself has allowed me to draw out expression in others. I connect quickly and ernestly with my clients, and I believe it is this sincerity that elevates my portraiture to something more meaningful. I find nothing more beautiful than unapologetic self-expression, and it is this vision that made me fall in love with boudoir photography and why I began offering it in my Charleston photography studio. Sexuality is a core part of who we are as human beings and being able to express the extent of your personality is a beautiful thing. My style as a film boudoir photographer is subtle and focuses on telling the story of one's sexuality with portraiture - through mystery and through quiet intimacy. I approach boudoir the same as I do portraiture, but only more of the body is exposed and more opportunities for creating beautiful shapes and forms exist. The human body is beautiful. I wrote a blog post to answer questions for my bridal boudoir clients, but a lot of the questions pertain! I answer questions you might have about my approach to fine art boudoir photography and my perspective on photographing boudoir as a male photographer.

Reasons Why You Should add A Bridal Boudoir Session to Your Charleston Wedding Photography Package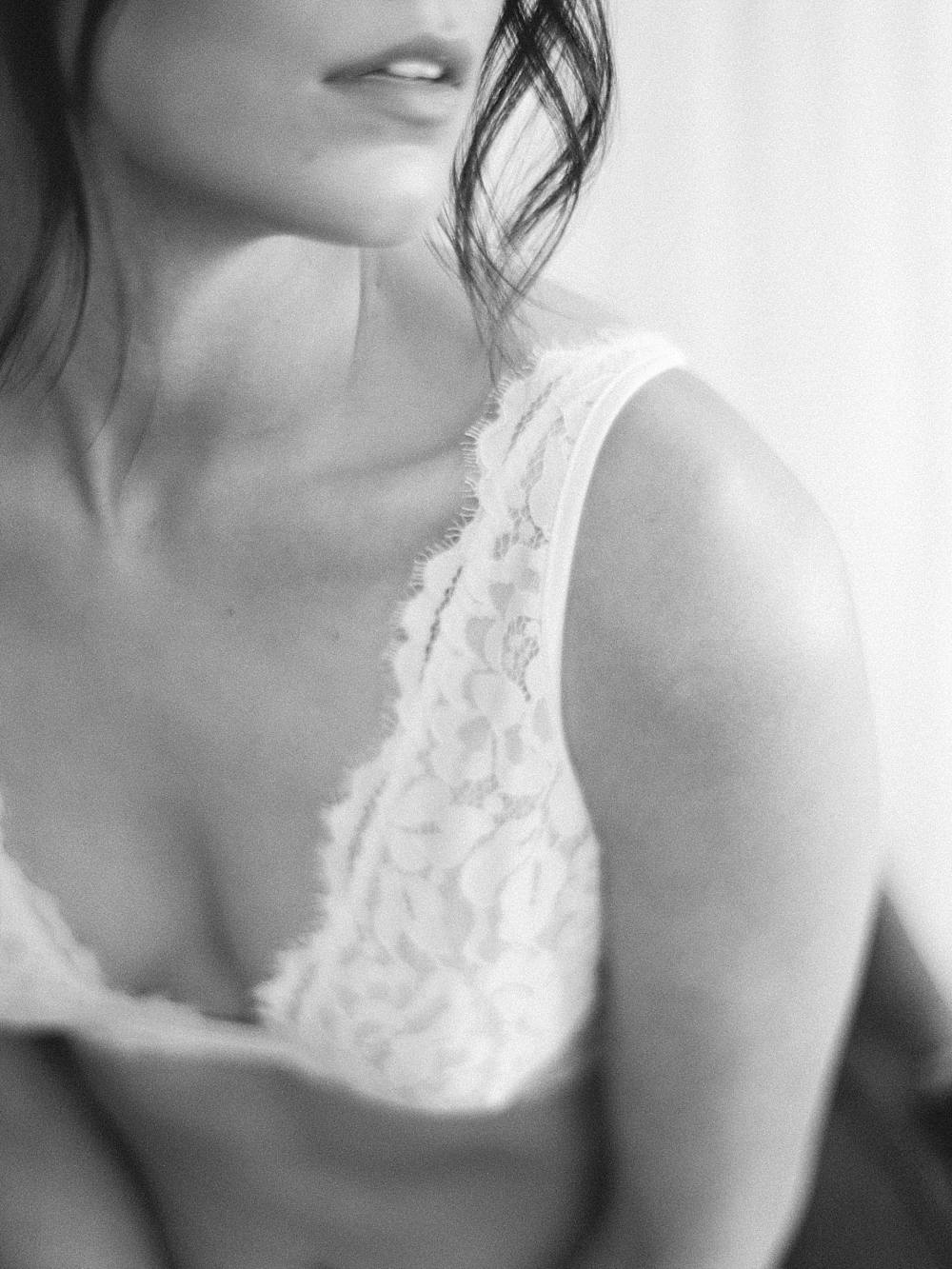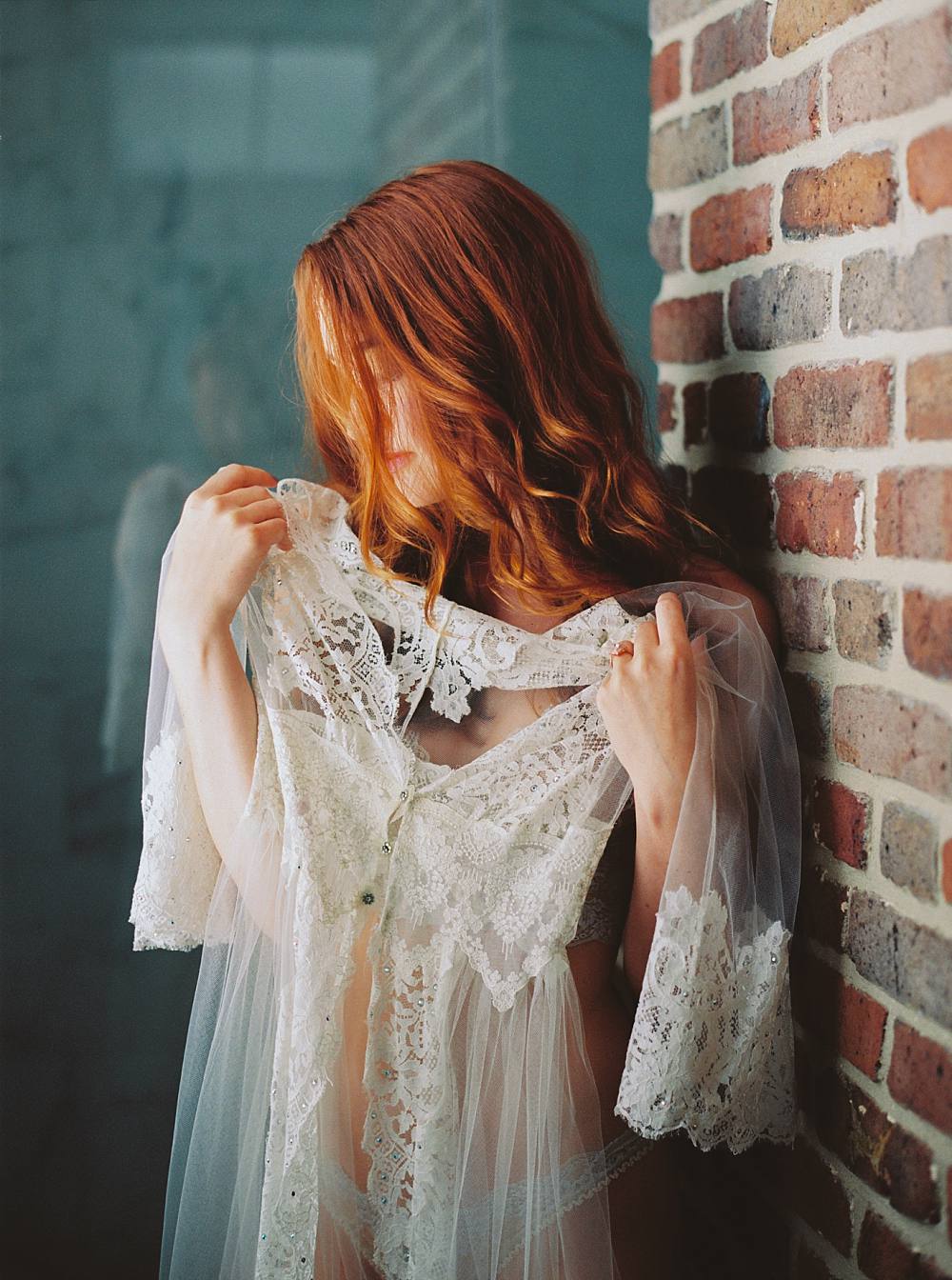 Where Do I Photograph Boudoir
I photograph boudoir in studio and on location in Charleston South Carolina and Northern Michigan, but travel to any destination to tell your boudoir story. My portrait studio is located in Charleston SC and Traverse City MI, where I specialize in fine art portraiture and artistic boudoir photography. From classic backdrop studio portraits, to full set design and styling, no idea is too big. Location and lifestyle boudoir photography sessions can be done anywhere! I come to you, or we can find that dream location together. It can be in home, in a luxury hotel room, a cozy airbnb, or whatever grand location you desire. It could be on top of a mountain, and I'll be there as your destination boudoir photographer. Contact me for more information on boudoir sessions or click the link below to learn more about my portrait photography studio - Studio Sixty Reid.

Editorial, Fashion and Advertising, Commercial Photography
Brian photographs editorial, fashion and commercial campaigns in Charleston and the southeast and Northern Michigan. His editorial photography projects are driven by gritty, compelling storytelling. His commercial work is designed to sell your product and message to the world, with the creative influence of someone who cares so deeply to express his own. On location. In studio. Anywhere in the world.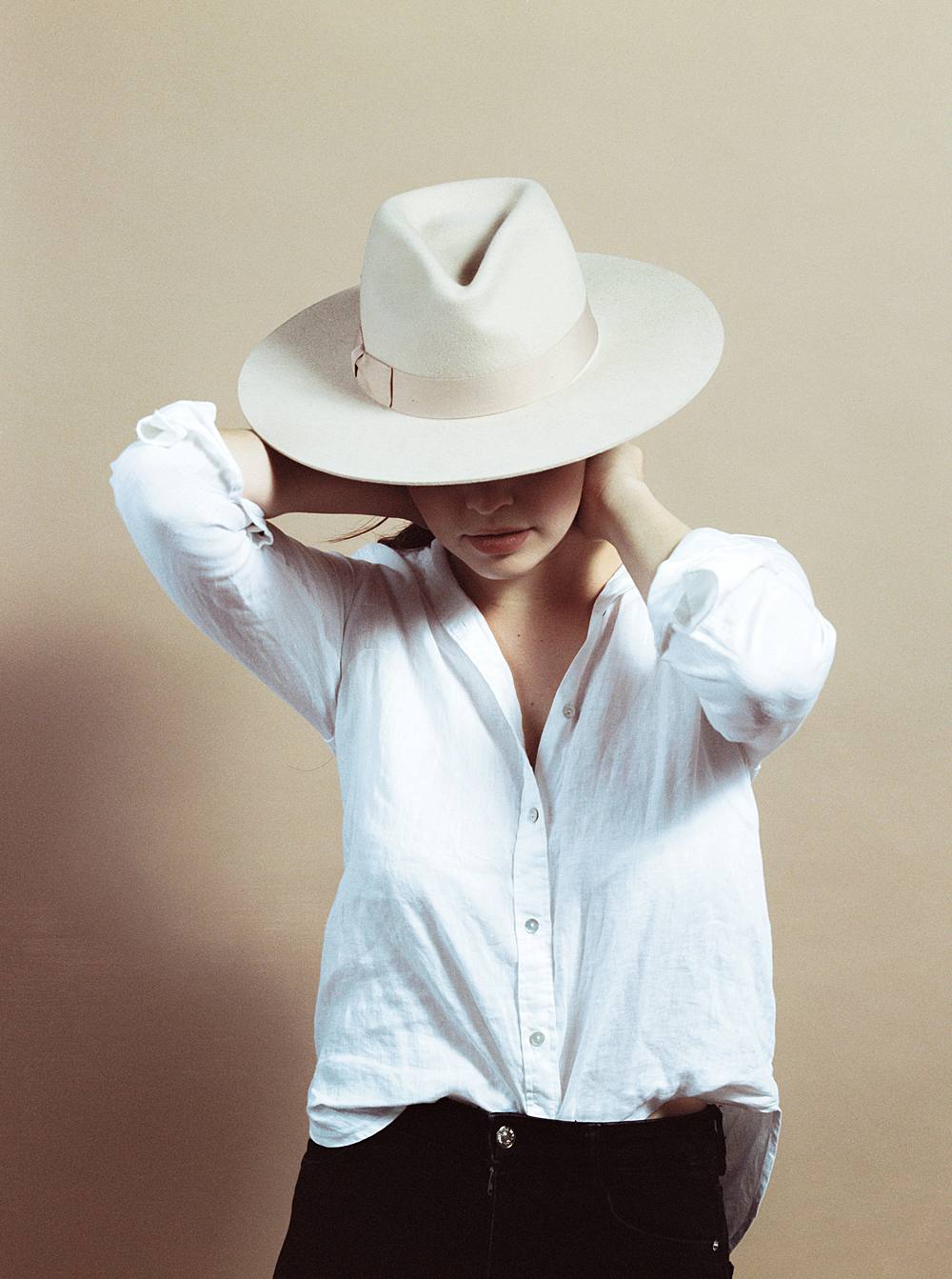 Editorial Photography, Styling and Creative Direction
Studio Sixty Reid | Creative Direction, Fashion Portraiture, Editorial and Advertising Photographer in Charleston SC and Traverse City MI
Brian D Smith Photography and Studio Sixty Reid provide creative styling, direction and photography for branding, advertising and editorial campaigns in Charleston South Carolina and all of the Southeast United States. He applies his storytelling vision and fashion inspired aesthetic to creative portraiture in branding and editorial portrait projects to commercial work and advertising campaigns looking for signature style and brand forward content. Whether you are a Charleston small business looking for promotional or site content for your new product line, a Traverse City magazine looking for creative direction and photography for an editorial spread, or a Charleston South Carolina clothing company looking for execution of a fashion lookbook, Brian D Smith Photography is here for you on location and in studio. For more information about creative, design, and commercial services offered by Brian D Smith Photograph, click the link below.

Commercial Photographer in Charleston SC and Traverse City MI
I bring my experience as a branding and portrait photographer and my lighting skills as a studio portrait photographer to commercial projects for brands, businesses and advertising campaigns. I consult with my commercial clients to understand their brand, their product and the intended use of the images to create commercial portrait packages that target your consumer. I bring lighting and all equipment on location to create beautifully lit, natural looking portraiture for your commercial project. My Charleston SC photography studio and Traverse City Michigan photography studio can be transformed into a working commercial space for advertising content generation in a comfortable and controlled environment. Click on the link below for more information about my work as a commercial and advertisnig photographer.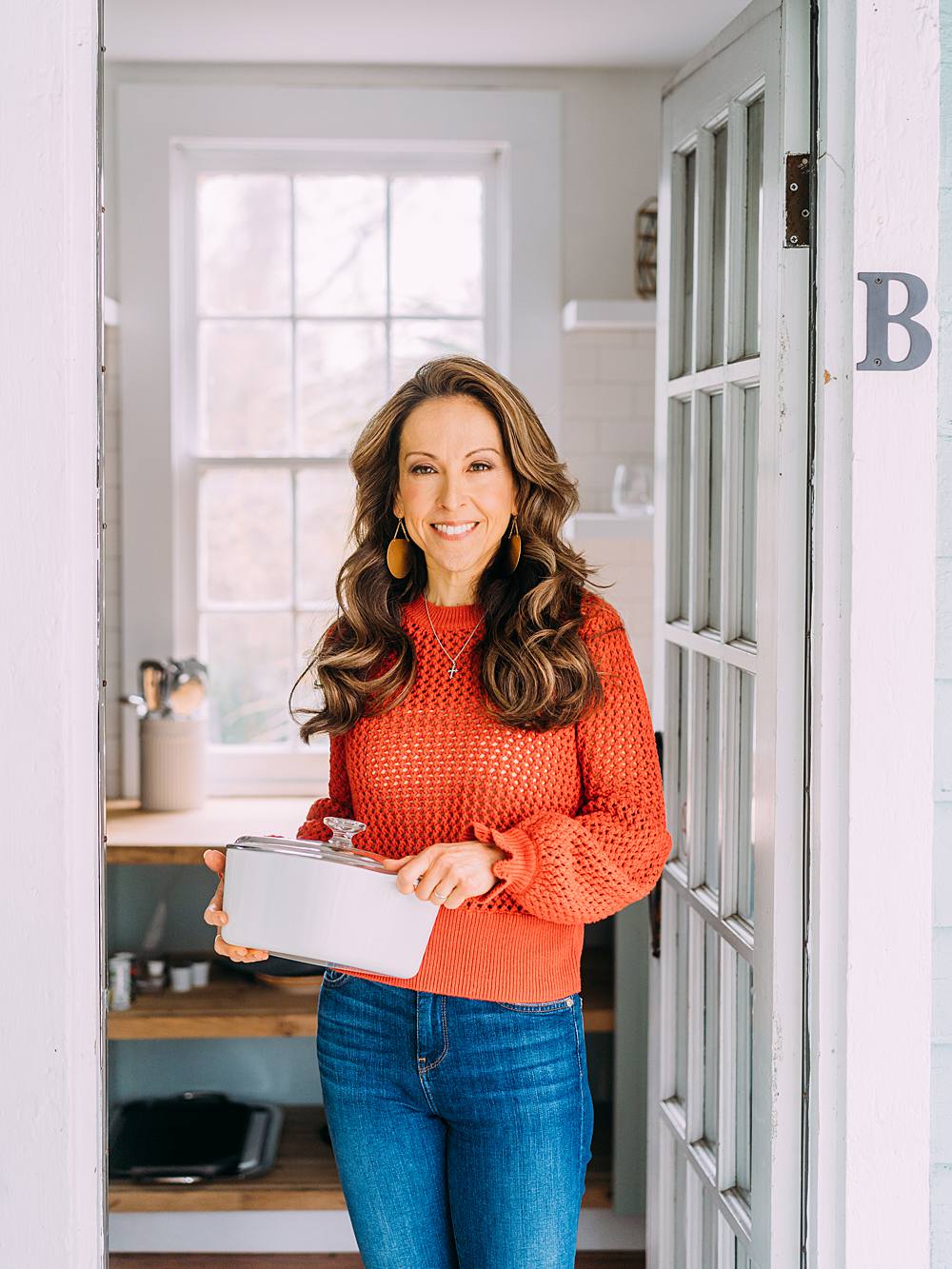 Portrait, Editorial and Commercial Photography pricing
Request the portrait photography and branding guide
Contact me for a custom quote for your editorial, portraits, commercial, or event photography needs.
I offer personal portraiture, artistic branding, execution and conceptualization for commercial and editorial projects as well as event photography coverage. I specialize in giving people and brands a voice through portraiture and story based editorials.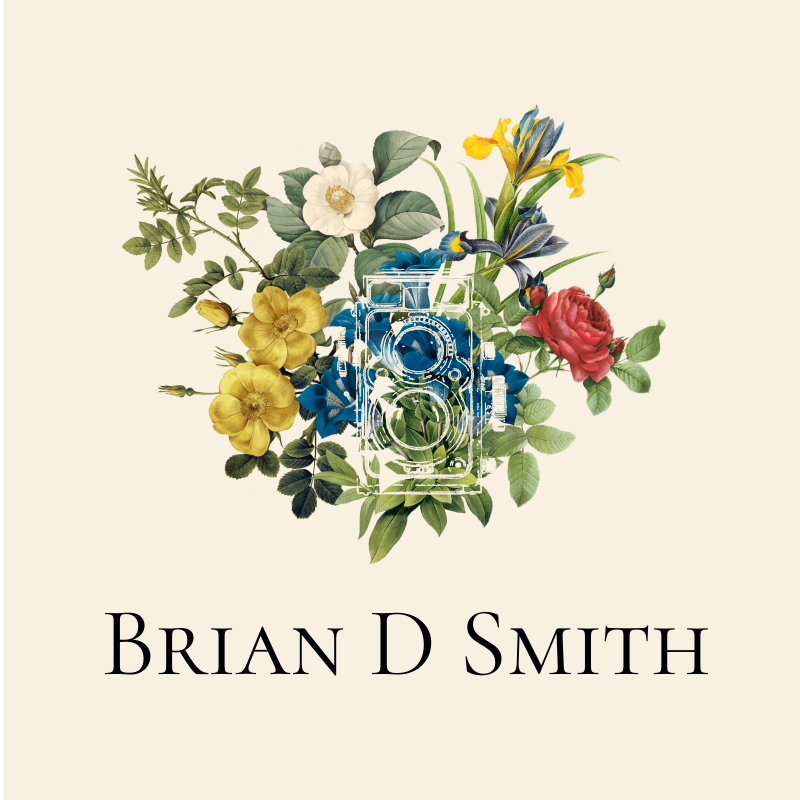 I also photograph weddings and couples! Click on the logo in the upper left of the web page to learn more.