Bridal Fashion Editorial at Charleston's Historic William Aiken House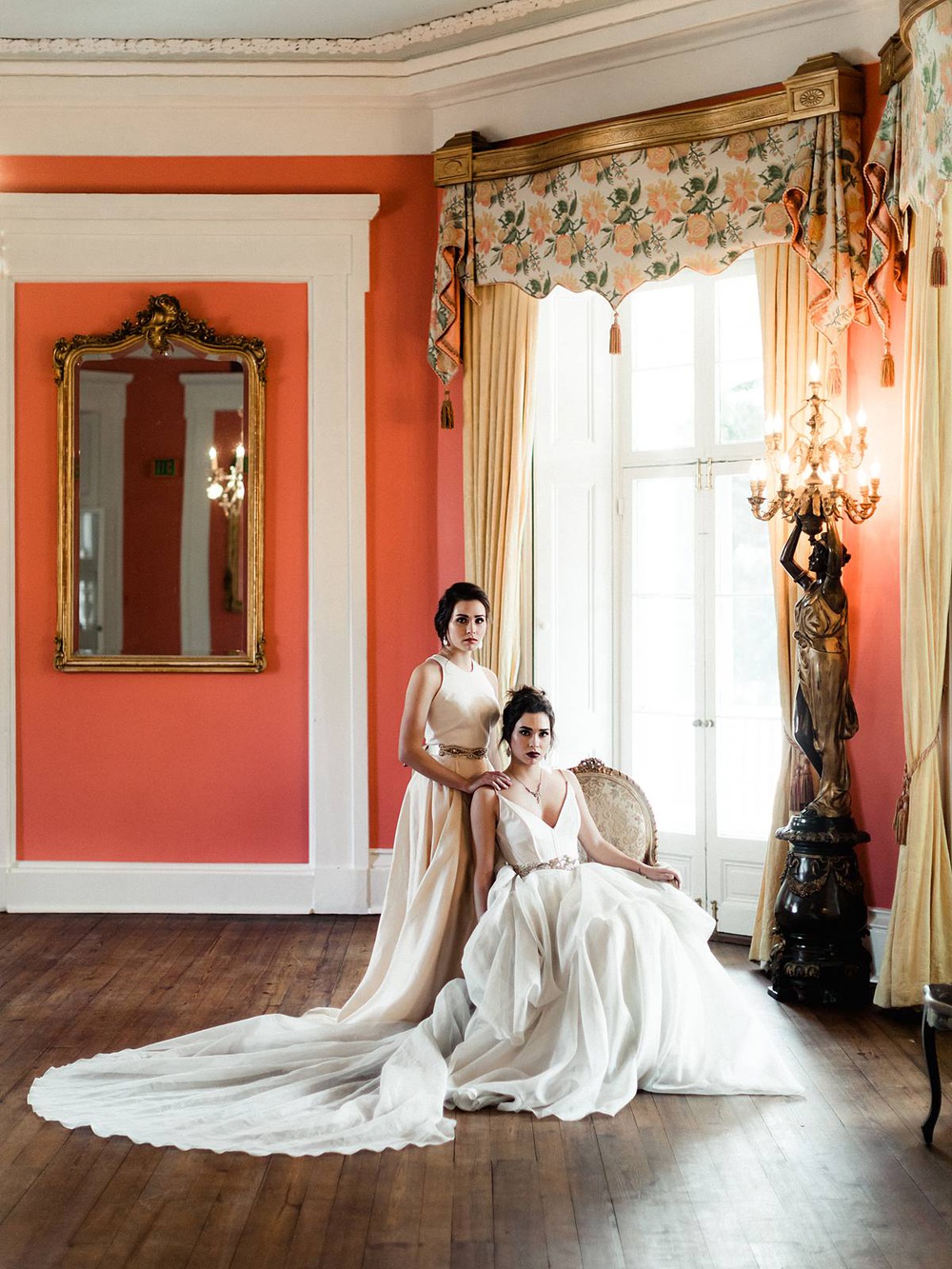 Bridal Fashion Editorial at Charleston's Historic William Aiken House
Bridal fashion editorial at one of Charleston South Carolina's most historic wedding venues, The William Aiken House. Designer wedding gowns, dramatic mood, and coordinating to the colorful interiors of the William Aiken's spring color palette.
Dec. 12, 2019, 11:44 a.m.
Most of my inspiration from my wedding work comes from fashion styling and photography. I discovered a lookbook for a korean wedding dress designer and was instantly inspired. The spread felt high fashion, yet timelessly romantic. I wanted to create something similar, but with a focus on utilizing the colors of one of Charleston, South Carolina's most unique wedding venues, The William Aiken House. I planned the colors and mood of the shoot around this house, and matched the colors of the the shoot's segments to that of the house. My other focus for the shoot was creating something beautiful, yet entirely unique for the Charleston market. Charleston tends to be light bright and beautiful and my style has a bit more grit and mood. I wanted to marry my love of fashion portraiture with that of my bridal/wedding work. I selected two Carol Hannah gowns for the shoot because of her roots in Charleston and because, quite frankly, they were works of art. They matched the color palette of the editorial and had the modern dramatic touches that you'd expect from a designer gown. All images were shot on 35mm film, my favorite medium.
Thanks to this wonderful team of vendors!
Photography: Brian D Smith Photography / https://www.instagram.com/briandsmithphotography/
Planning + Design: Peper Events / https://www.instagram.com/peper.events/
Florals: Fresh Weddings and Events / https://www.instagram.com/freshweddings_chs/
Venue: The William Aiken House / https://www.instagram.com/historicricemill/
Hair + Makeup Artist: Wild Ivory Beauty / https://www.instagram.com/wildivorybeauty/
Accessories: Model Bride / https://www.instagram.com/modelbride/
Hair Pieces: Frolain Bride
Gown Boutique: Maddison Row South / https://www.instagram.com/maddisonrowsouth/
Gown Designer: Carol Hannah / https://www.instagram.com/carolhannahbridal/