Charleston SC Bridal Boudoir on Film at Wingate Plantation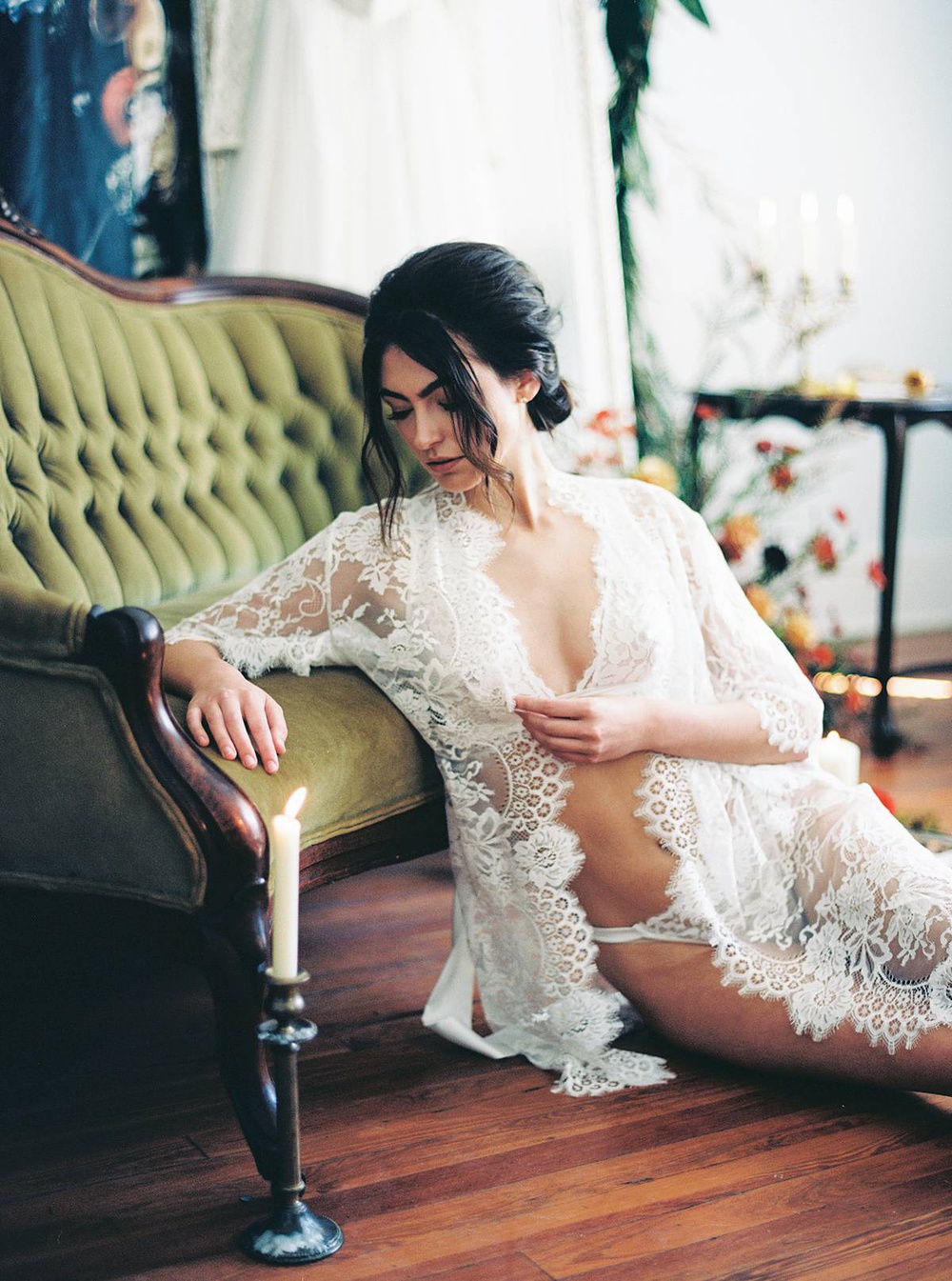 Charleston SC Bridal Boudoir on Film at Wingate Plantation
Featured in Print in Charleston Weddings Magazine Luxury Issue Charleston Weddings Magazine - 5 Tips to Nail Your Lingerie Boudoir Shoot
April 3, 2020, 3:11 p.m.
Featured in Print in Charleston Weddings Magazine Luxury Issue
Charleston Weddings Magazine - 5 Tips to Nail Your Lingerie Boudoir Shoot
Bridal boudoir is not often featured in the Charleston wedding market. The traditional southern bride doesn't see herself represented in the mainstream presentation of boudoir. I wanted to create a bridal boudoir shoot with a heavy floral theme to showcase how soft, subtle, and mysteriously beautiful bridal boudoir can be. I want my charleston brides to book bridal boudoir because they want the images, not as a gift for their husband. I want to show brides that bridal boudoir can tell a story and provide a beautiful glimpse into a portion of the wedding day that is naturally intimate and often shrouded in mystery, removed from a typical wedding gallery. The set was peiced together around a beautiful floral printed backdrop with dark jewel tones. The jewel tones of the backdrop were matched in the floral set design with hints of earth tones and textures to tie in the wood floor and vintage furniture. There is beauty in subtlety. There is sexuality in intimacy and mystery. These are the feelings I aimed to convey in this bridal boudoir editorial, all the while creating something that the timeless Charleston bride could draw insipiration from. All images were shot on film to enhance the softness of the images and showcase the warm, jewel toned color pallette. Polaroids were shot for a touch of grit and imperfection. This is a deeply personal, stylistic choice. Beauty is imperfect. Weddings are imperfect. Life is beautiful and elegant but full of gritty moments. Nothing quite captures this imperfect beauty like a polaroid. 
Click the Link Below to See the Second Half of This Charleston Bridal Feature 
Charleston Bridal Portraits at Wingate Plantation
I photograph all of my boudoir shoots on film. Film is the perfect medium for portraiture, but particularly something as soft and elegant as bridal boudoir. It has a creamy, almost dreamlike rendering to skin tones that perfectly complements the mystery that is the subtle art of sexuality.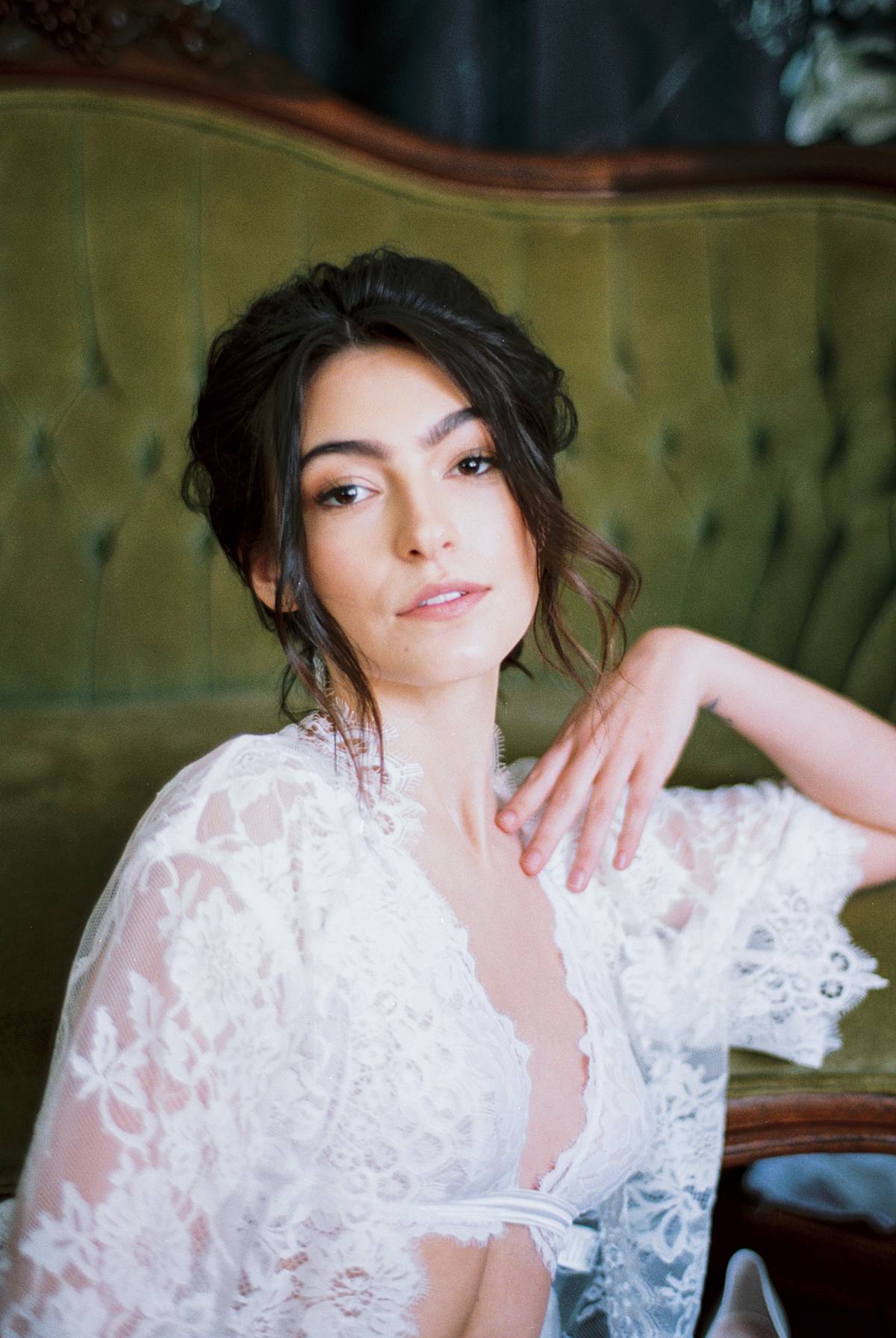 Polaroids are another perfect medium to tell your timeless bridal boudoir story. What's more romantic than a timeless medium?  Polaroids perfectly depict the beauty that is boudoir and expressing sexuality while brilliantly reflecting all of life's imperfections in it's own imperfect medium. Would you want instant film memories of your charleston bridal boudoir session?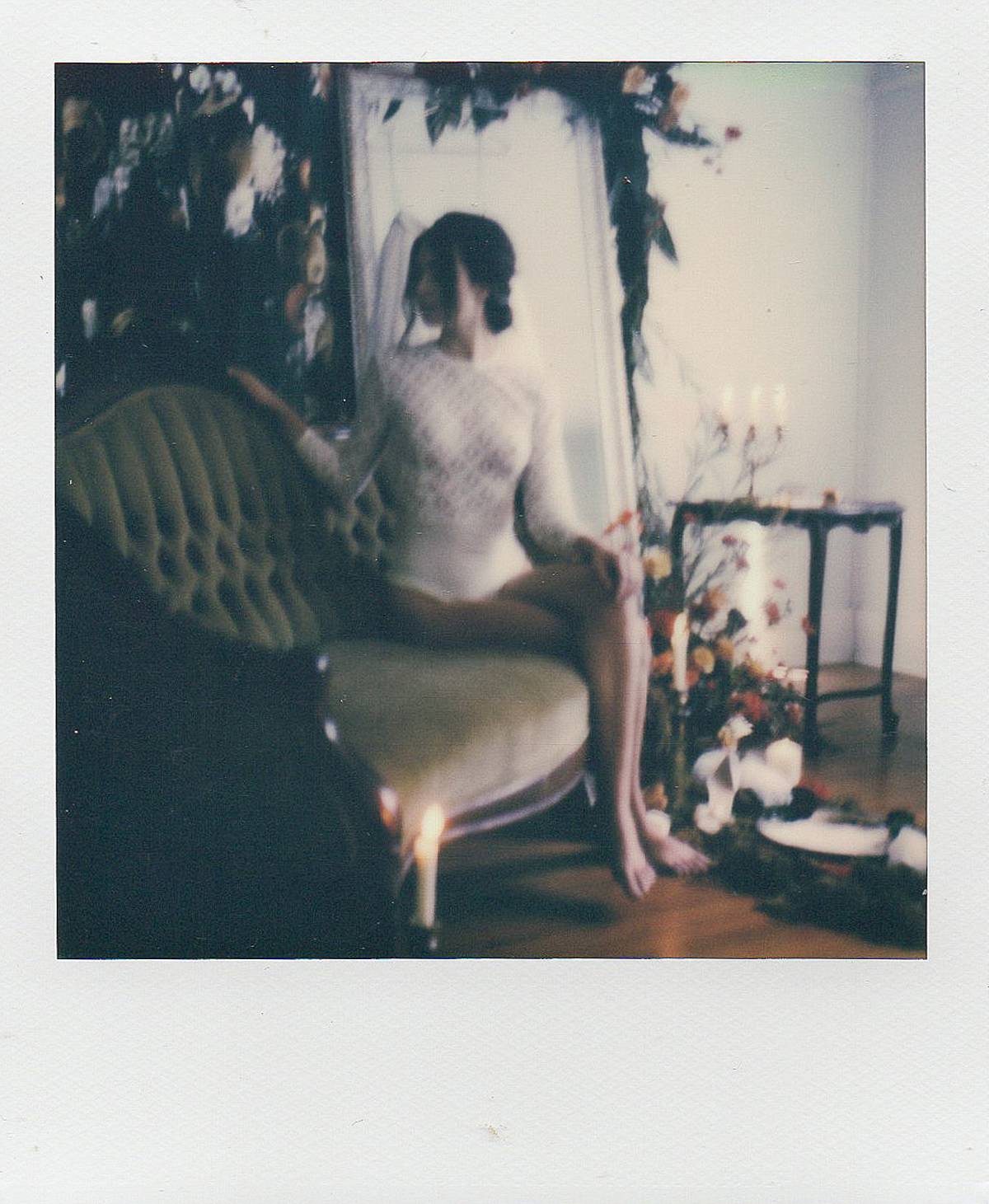 It was such a pleasure to work with this team on a bridal boudoir project at Wingate Platnation that had long been in my head. We came into the day with a concept and built a set from scratch, fitting for a romantic and timeless charleston love story. 
Charleston Bridal Boudoir Vendor Team
Photography/Styling: Brian D Smith Photography (Charleston, SC)
http://briandsmithphotography.com/  /  https://instagram.com/briandsmithphotography
Florals/Styling: Petaloso (Charleston, SC)
https://www.wearepetaloso.com/  /  https://www.instagram.com/wearepetaloso/
Model: Haylee Michalski (Charleston, SC)
https://www.instagram.com/hayleemichalski_/  /  http://www.millielewischarleston.com/haylee-michalski
HMUA: Pampered and Pretty (Charleston, SC)
https://www.pamperedandprettyxo.com/  /  https://www.instagram.com/pamperedandprettyxo/
Bodysuit/Dress: Sweet Caroline Styles (Etsy Store)
https://sweetcarolinestyles.com/  /  https://www.instagram.com/sweetcarolinestyles/
Venue: Wingate Plantation (Charleston, SC)
https://wingateplantation.com/  /  https://www.instagram.com/wingateplantation/
Why Wingate Plantation Was the Perfect Bridal Boudoir Venue Choice
Wingate plantation provided the perfect blank slate to construct a dream worthy bridal boudoir editorial. The house had plenty of natural light for film and the acres of greenspace outside proved to be the perfect sunset backdrop for some accompanying bridal portraits. A wedding venue situated just oustide of Charleston proved to be the perfect intimate complement to such and intimate form of expression.
Why You Should Consider a Bridal Boudoir Session for your Wedding
I wrote a blog post about why bridal boudoir fits so beautifully into your wedding photography story. As a wedding and portrait photographer, I thrive on the intimate connection I create with my clients. It has been the most beautiful and rewarding experience throughout this journey of building a photography business. Boudoir is no different than any other portrait session. At it's simplest, I am capturing your beauty and your self-expression. Sexuality is such a part of our personalities, and expressing this in a subtle, beautiful and intimate way is something I greatly admire. For more information about how bridal boudoir fits into your charleston wedding, and why I truly love being a boudoir photographer, please take a moment and read this blog post!
Why You Should Book a Bridal Boudoir Session for Your Wedding
Belle Lumiere 2019 Summer Double Exposure Image Winner
This double exposure portrait from my this charleston bridal boudoir session one Belle Lumiere Magazine's Summer 2019 Film Contest in the double exposure category. You can read all about it here!
Belle Lumiere Summer 2019 Image Contest Winner on Kodak Film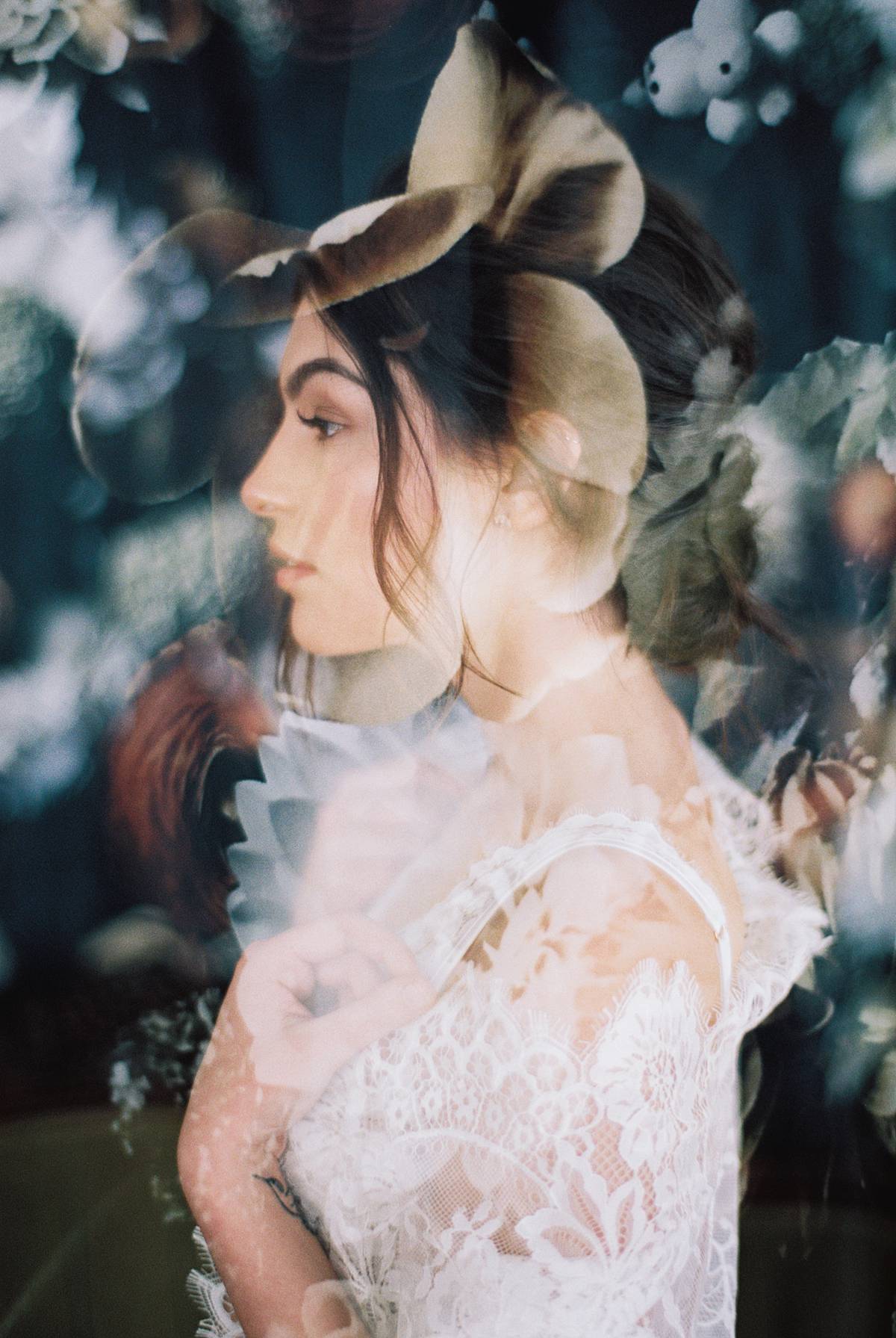 Bridal boudoir is the perfect time to experiment with techniques like double exposures and one of the reasons I so much enjoy being a boudoir photographer. There is so much mystery in double exposures. It draws you in but leaves you with questions. It leaves you wondering, and to me this is the beauty of intimacy and sexuality. It's self expression with a lingering desire to explore further.  If you are a photographer, or just curious, you can learn more about how I create images like this by reading my blog post on how to create double exposure images on film.
How To - Tips and Tricks for Creating Double Exposures on Film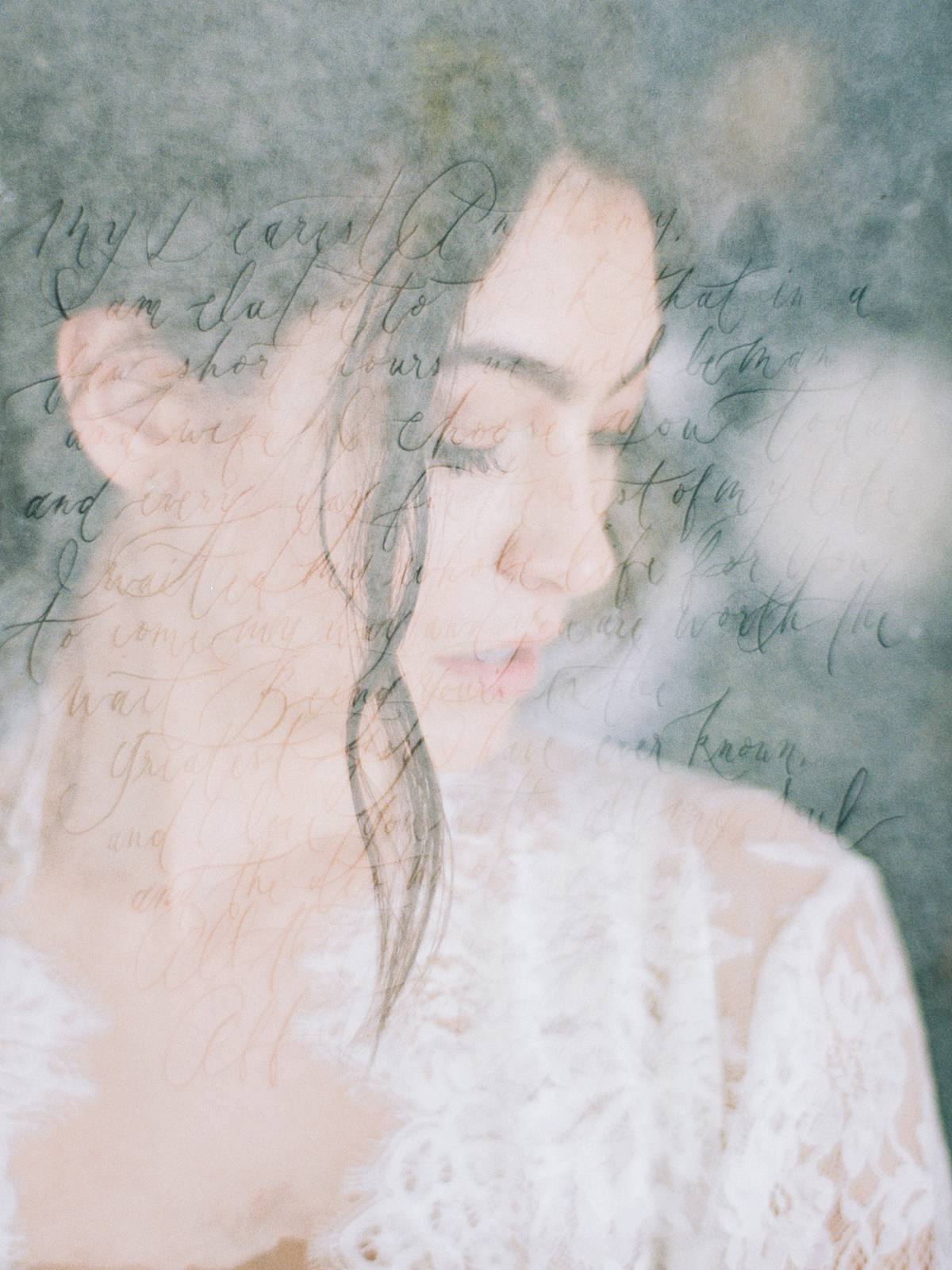 ~~                                                                            ~~

If you are inspired by what you read, I'd love to invite you to reach out about the photography services I offer. My guarantee is that you won't find a photographer that cares more about you and your story than I. I'm endlessly passionate about telling stories on film and pushing the boundaries of art in wedding and portrait photography. I'd be thrilled to work for you and document your story, wedding or business in Charleston South Carolina or any destination abroad.
If you'd like more info about this post, would just like to chat, or are ready to book, reach out to me by visiting my contact page here!