Why You Should Book A Bridal Boudoir Session for Your Charleston SC, Destination or Michigan Wedding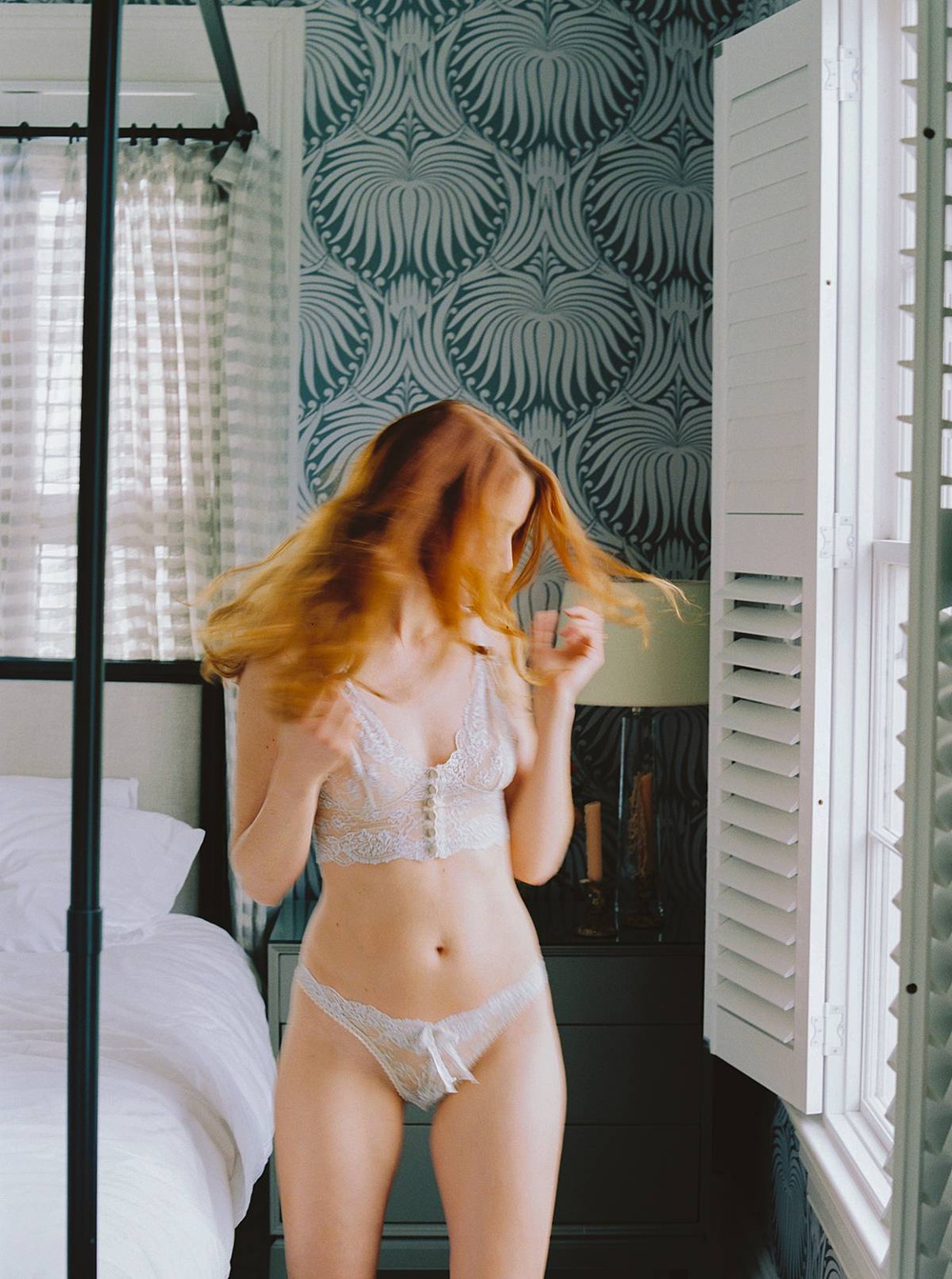 Why You Should Book A Bridal Boudoir Session for Your Charleston SC, Destination or Michigan Wedding
Reasons why adding a bridal boudoir session to your Charleston, Northern Michigan or destination wedding is the perfect complement your wedding photography story. Answering questions about why boudoir doesn't have to be overly sexual, can be timelessly beautiful, and what sexuality and expression means to me and how I approach that as a male photographer.
April 3, 2020, 4:13 p.m.
Why Bridal Boudoir Fits So Seamlessly into the Wedding Story
The bride getting ready on her wedding day is a time shrouded in mystery. The very early moments are a quiet time, and it presents the perfect opportunity to embrace the intimacy of the moment and have it documented in such a timeless, romantic, and expresive way. Did you pick out a beautiful set of wedding lingerie?  Why not document it and enjoy quiet moments expressing your own sexuality for nobody but yourself. Boudoir doesn't have to be overtly sexual. Boudoir for a more traditional bride can be subtle, it can be clothed, it can be robed. Sexuality is beautiful in it's intimacy. It's something special and sacred that you share with another person, but in the form of your own personal expression. I like to showcase the beauty in that intimacy. I document and help you express your sexuality through mystery with subtle, soft, and elegant poses all photographed on film. I like to tell a story through boudoir and, for me, this is what makes bridal boudoir so beautiful. I get the opportunity to portray your most intimate personal story on the most intimate and special day of your life. I photograph boudoir for the timeless bride. I photograph boudoir for the bride that sees the art in self-expression, for nobody other than herself. So much of my own journey as a photographer is about being better at expressing who I am. Sexuality is a core part of most people's personalities, and when the walls are broken down for you to be comfortable expressing this intimate part of your being, I find that immensely beautiful.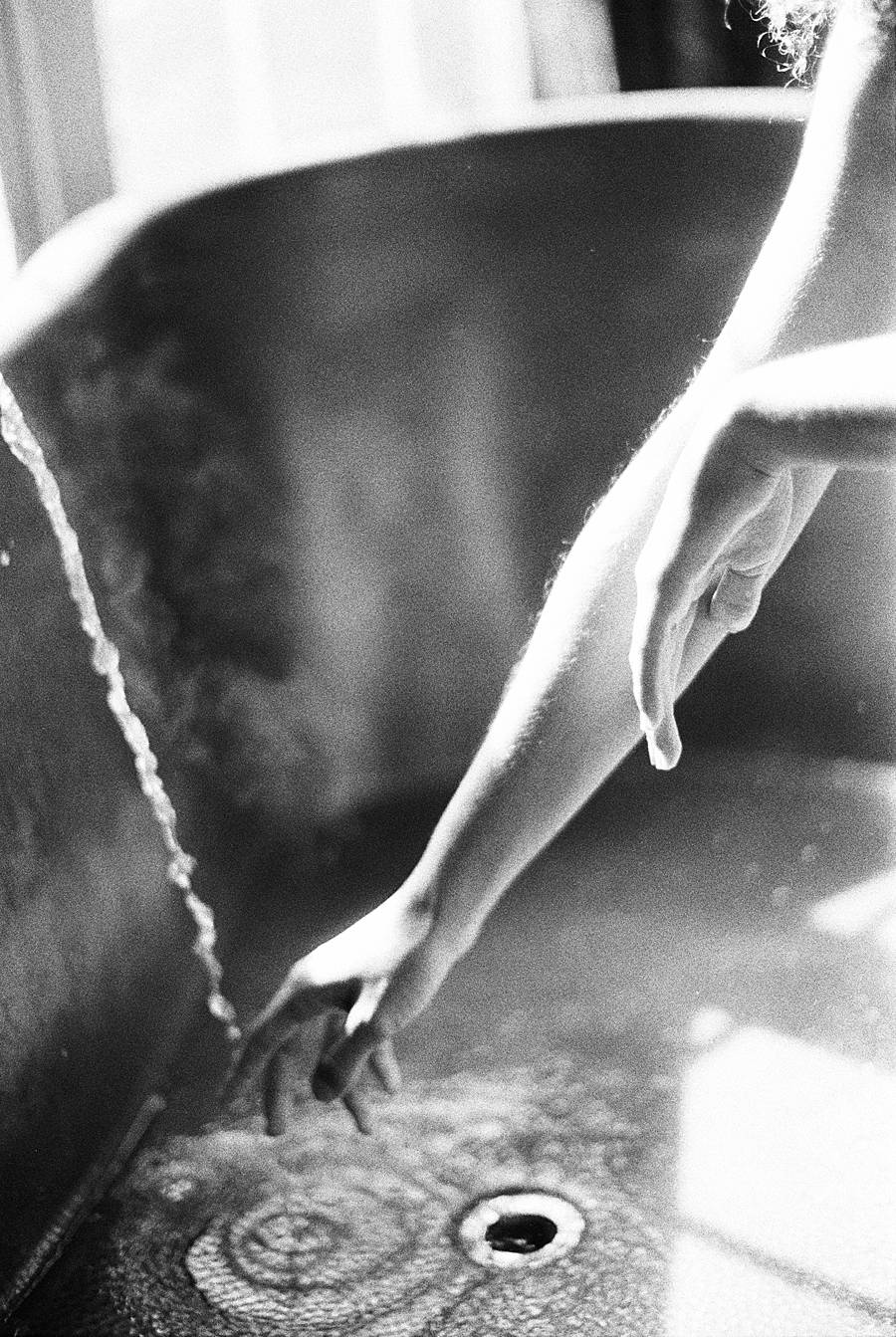 I'd love to speak with you more about being your boudoir photographer and adding a bridal boudoir session to your charleston, northern michigan or destination wedding. I'd love the opportunity to speak with you about the beauty of breaking down those intimate walls, while retaining the very thing that makes them beautiful. The intimate connection of a boudoir session is no different than any other portrait session. My focus is on showcasing the most beautiful features of you, and creating an environment where you have never felt more comfortable expressing yourself.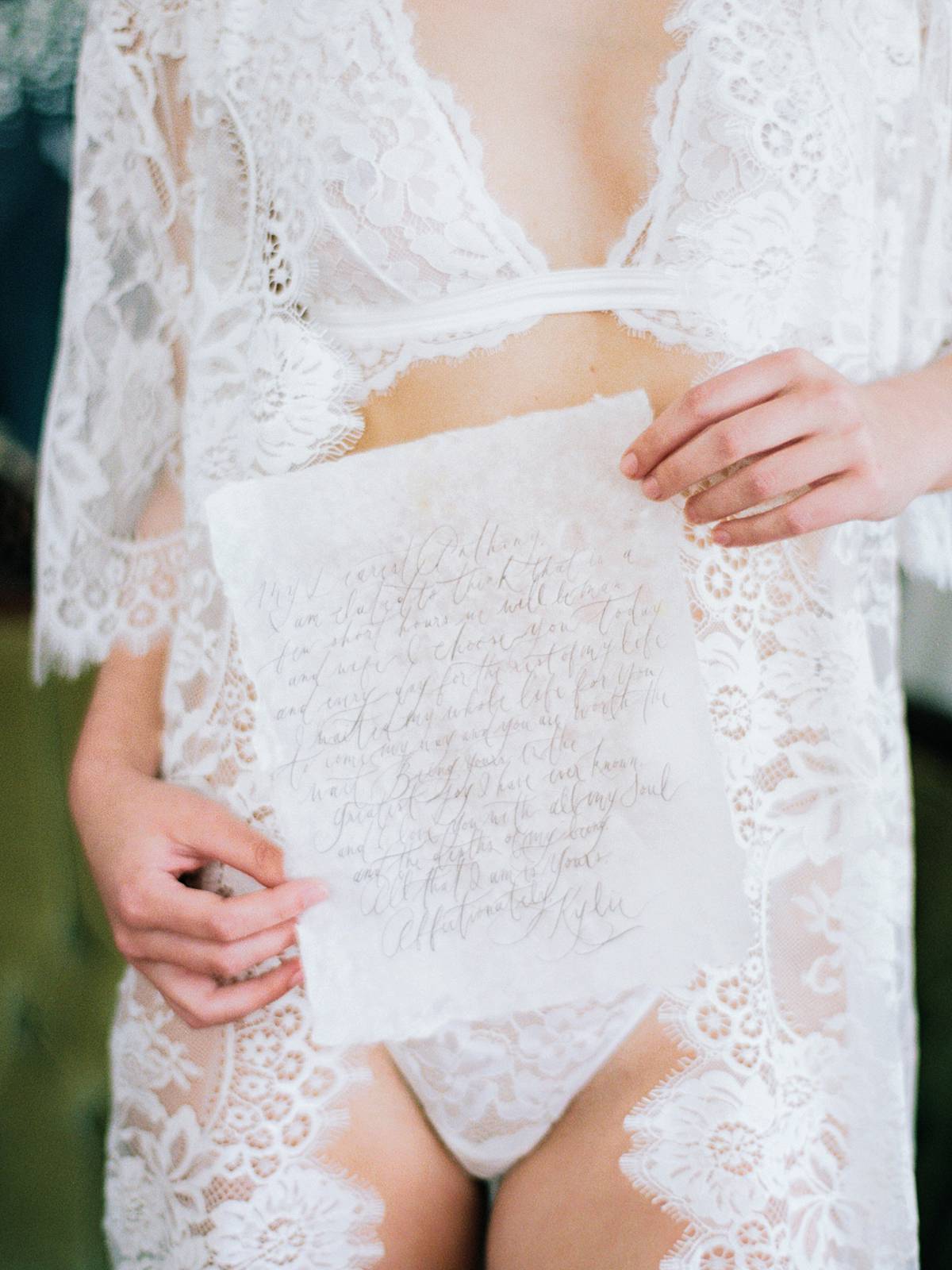 Should You Hire a Male Photographer For Your Boudoir Session?
I get asked this question a fair amount and I see it posed as a concern from potential clients, but largely perpetuated by other photographers. That decision is totally up to you and your comfort level. At the end of the day, you should go with the photographer that you trust the most in making you comfortable and best being able to showcase what you want to express. If you are uncertain about whether you could be comfortable having your boudoir images taken my a male photographer, I suggest just speaking with the photographer in question. Talk to me!  Allow me the opportunity to talk through your concerns with you, and all I can genuinely hope for is that my sincerity for what I do makes you just as comfortable as it does any other portrait client.  I understand where your concerns might come from, from a safety standpoint and from the standpoint of opening up and expressing yours sexuality in front of the opposite sex. Your comfort and safety is always most important!  If you are genuinely worried, bring a friend!  I don't recommend bringing your significant other, as I tend to think this can be a distraction to you expressing yourself, for only yourself. I much prefer 1 on 1 interactions with portrait clients, because this is always the best environment for connecting with my subject. Also, it's just harder to concentrate when another 3rd party is staring at you, lol. But, if you want a friend to come and stand in the corner or in another room, bring them along!  Your comfort is so critical in you being able to express yourself. 
As for the second part of the equation...all i can say is that when I am photographing someone, regardless of whether it is an intimate setting or not, I am so focused on the details. I'm focused, at a whole, on making you look beautiful, but my eye is always on the details. Photographing a boudoir portrait is no different than any other portrait I photograph. I'm always focused on positioning the body, it's just different parts of the body that are now exposed and require an artful eye. This is one of the reasons I love photographing boudoir. If you remove the clothes, you are left with a blank canvas of shapes, all with the opportunity to be made beautiful. It's difficult to explain but when I photograph a subject, I see the components that comprise that photograph. My eyes are on the direction of your eyes, or the clearance between your top and bottom lip, or the angle of your chest to the light source or the exact position your legs are crossed over to accentuate the shape of your hips. It's both artful, but incredibly technical. The human body is a beautiful thing. The creases in the skin when the body bends are beautiful. The way light molds around the curve of the body is beautiful. This is what I am focused on. I'm focused on the hundred beautiful little elements of the image that make up the beautiful whole. I'm focused on making a work of art. If you are ever in doubt, I ask that you just speak with me. Speak with your boudoir photographer and ask them why they do what they do. Ask me why I want to be your charleston, traverse city, or destination boudoir photographer.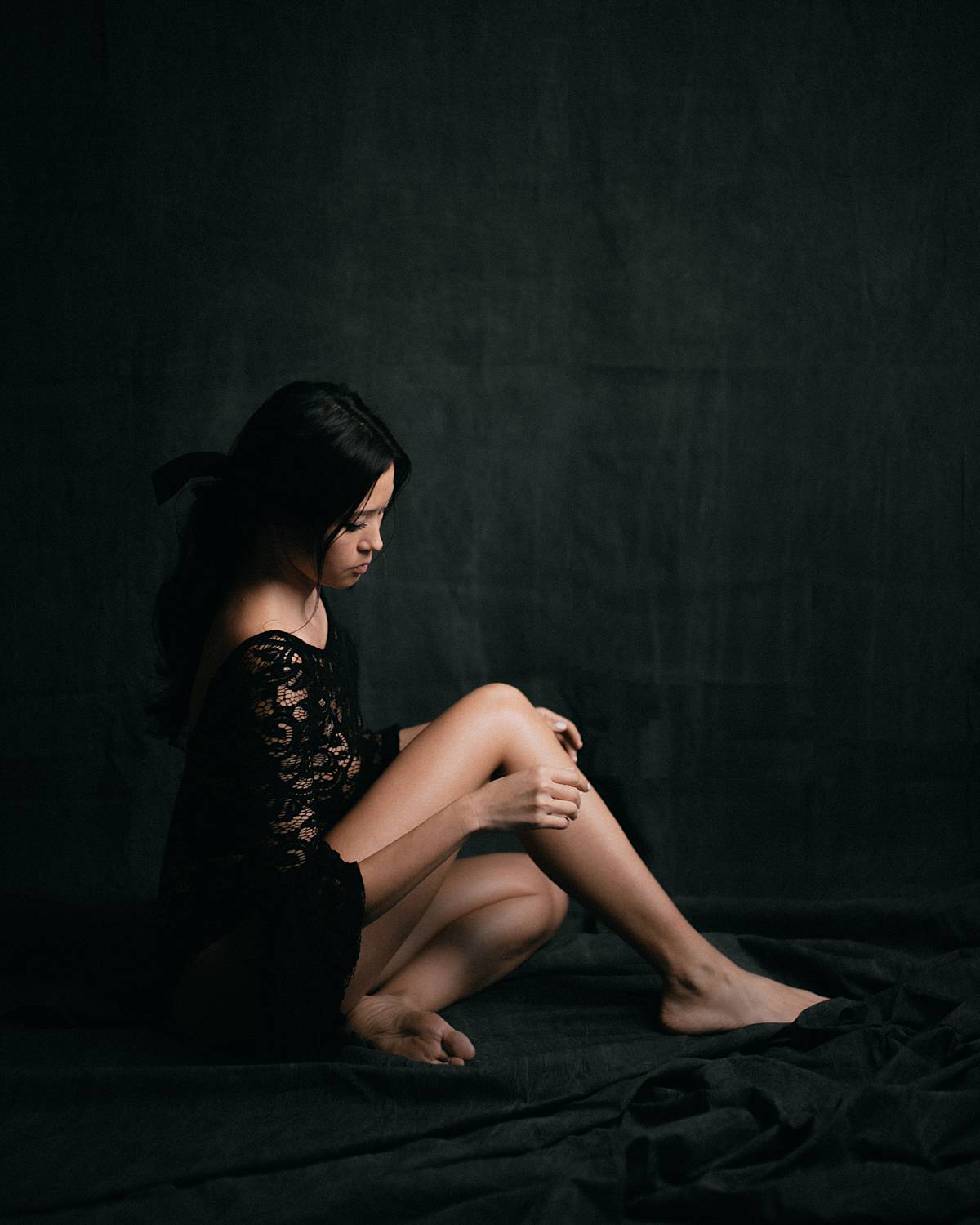 When to do Your Bridal Boudoir Session
You can schedule your wedding bridal boudoir session for before the wedding or add extra hours to do it the morning before. It all depends on what you are looking for and they are both ideal for different situations. You might want to schedule it for a day before the wedding if you are looking for a longer session or something that is styled! For example, like the charleston bridal boudoir session in the link below:
Charleston SC Styled Bridal Boudoir at Wingate Plantation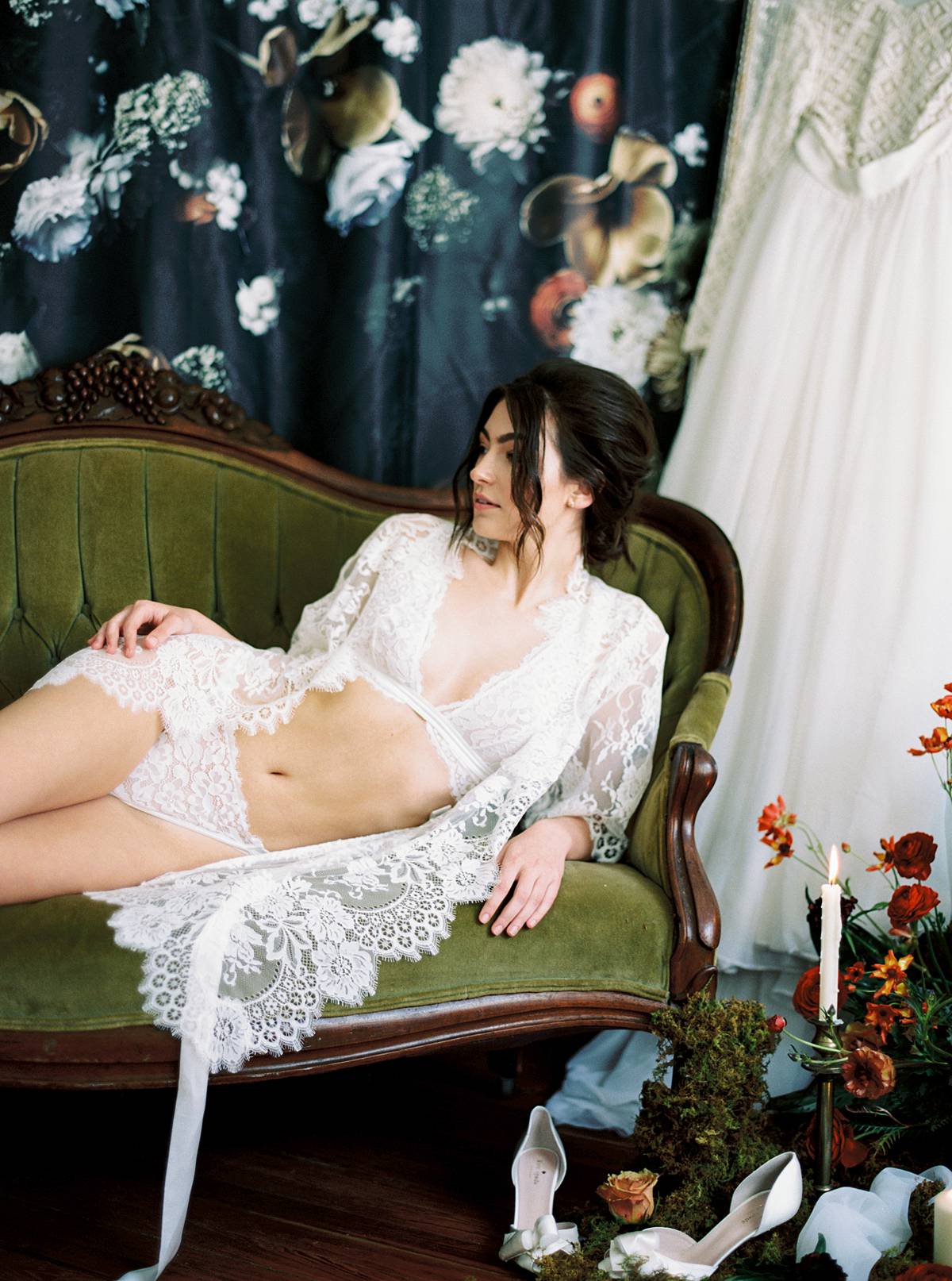 Adding hours to the morning of your wedding day is also a wonderful option for adding a bridal boudoir session to your wedding. This is particularly appealing if you value the story of the quiet, intimate moments of your bridal prep being documented. I know most bridal prep is typically done in the company of your bridesmaids, but I can speak from experience that the day gets pretty hectic pretty quick!  What if you started your wedding day getting ready early? What if you started the day lounging in a lace robe or taking a bath or enjoying a cup of coffee and writing a love letter to your husband to be? Do you have a morning ritual that is important to you?  Why not incorporate that into your wedding day? Storytelling and documenting is one thing I enjoy most about being a wedding photographer, and having the opportunity to document one more important part of your day is something I truly cherish. If you think this is the route for you, I work with you and your wedding planner to incorporate the boudoir session into your wedding day timeline. 
To get an idea of what a more story driven bridal boudoir session on your wedding day can look like, check out this shoot at 86 Cannon and Magnolia Plantation and Gardens.
Autumn Bridal Boudoir Story in Charleston South Carolina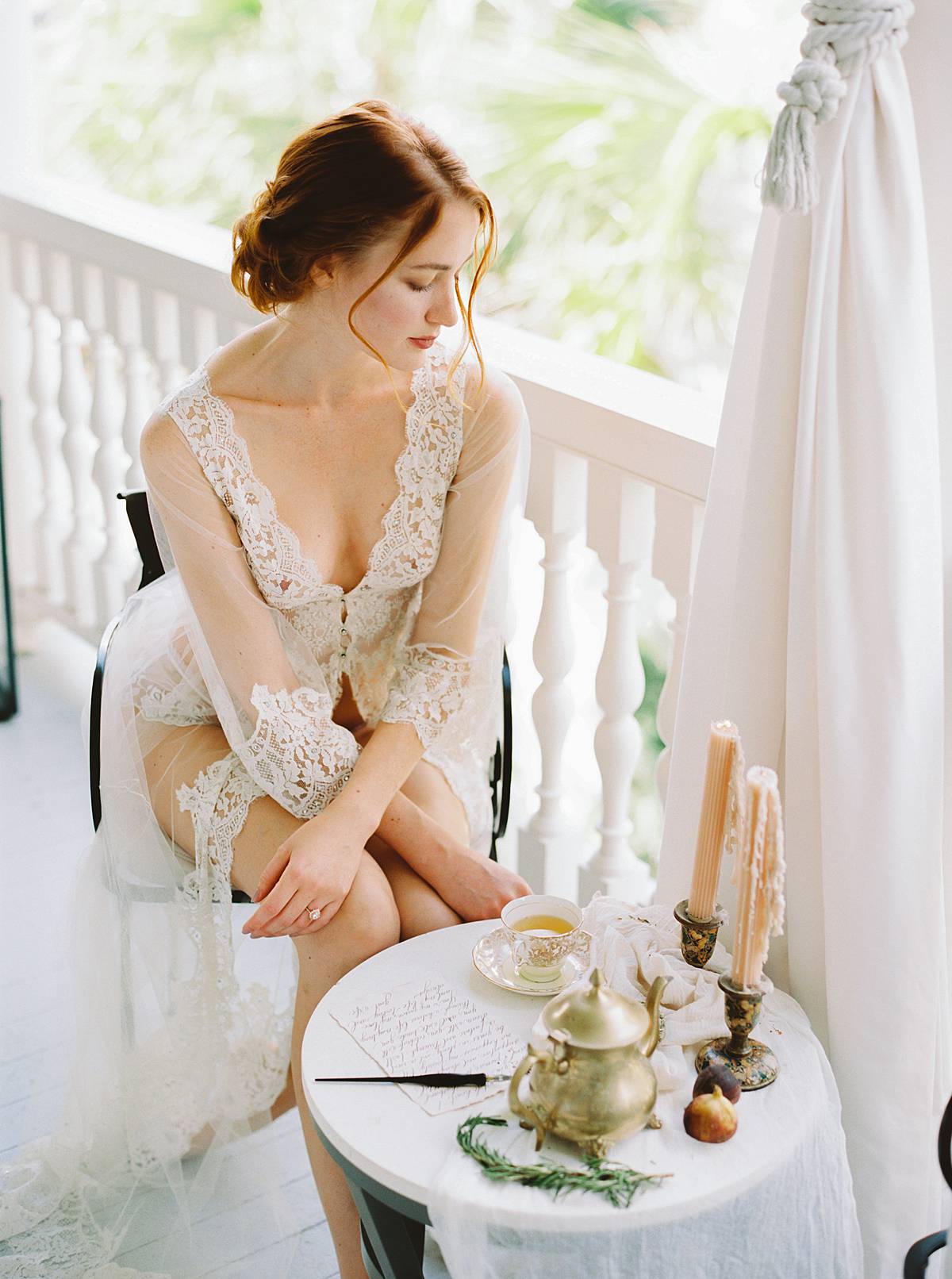 Where to do Your Wedding Bridal Boudoir Session
Anywhere...within reason!  Obviously, it depends on when you schedule the session for, but we can do it at your wedding venue, at a beautiful hotel, in studio, in your home, or anywhere else that you desire. I have a portrait studio in Charleston SC and Traverse City MI where I photograph posed and styled boudoir as well as conceptual/art boudoir. If you are looking for something more lifestyle, we shoot on location somewhere!  Both results can be equally beautiful and artistic, so it all comes down to a personal preference for your boudoir images and what you are looking for from your bridal boudoir session.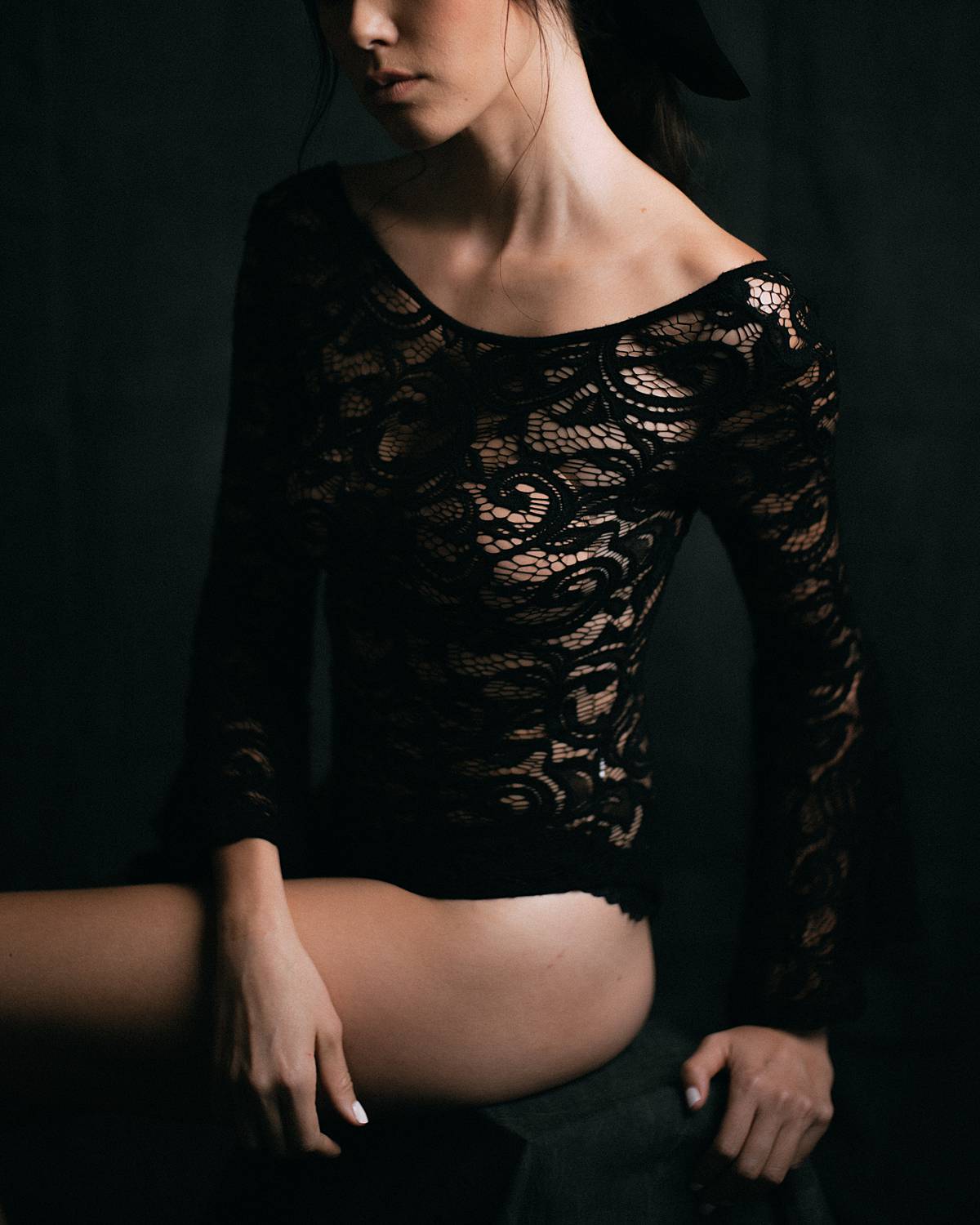 I'm open to any concept, so if you have an idea of your own please let me know!  My style of boudoir tends to be more modest, and less sexually overt. That doesn't mean no nudity, however. There can be sublety in the expression and vulnerability of nudity as well. I adore mystery in boudoir and whimsical expression. I love the idea of you just being as you are, being comfortable in your own skin, going about your morning routine and me putting my artistic spin on documentary boudoir.  Self-expression is a wonderful thing, and I find nothing to be more beautiful than being comfortable expressing every aspect of your personality. It is my job as a photographer to provide you the opportunity and level of comfort to just be your wild, crazy, calm, composed, frantic, whimsical, calculated, joyous, pensive self. People are complex and no two stories are the same, and it is always a priveledge to be your documentary wedding photographer and show you how beautiful and artful boudoir can be.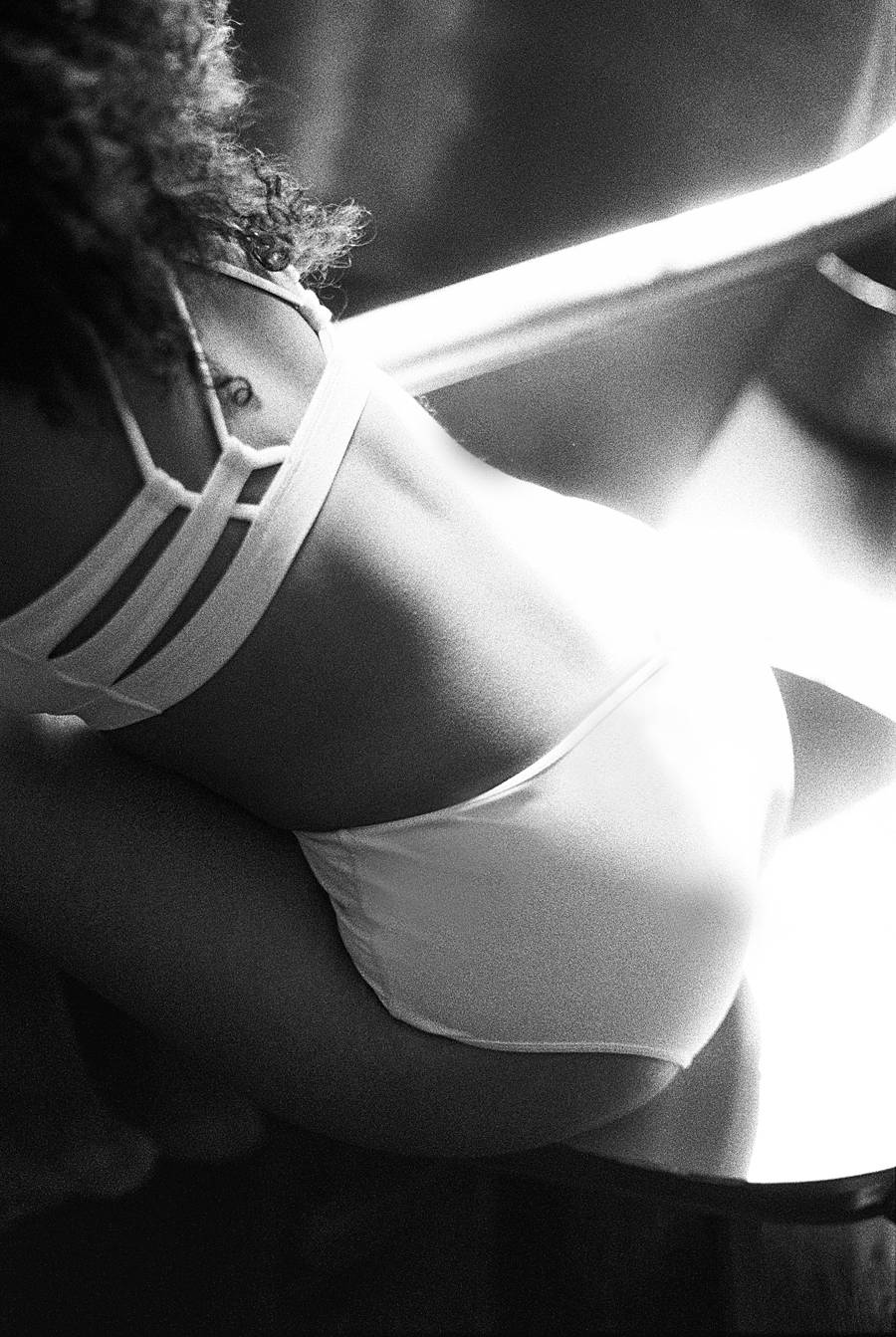 What Else Should You Know About Your Bridal Boudoir Session
Just enjoy it. Be yourself. If you want to relax, relax. If you want to dance, dance. If you want to run around, run around. If you want to jump in the shower, jump in the shower. If you want to wander around your wedding venue, just do it barefoot. If you want to make coffee, make two!  I love coffee :)  Have fun with it and if it's something you are intrigued by, let's set up a call and talk through it.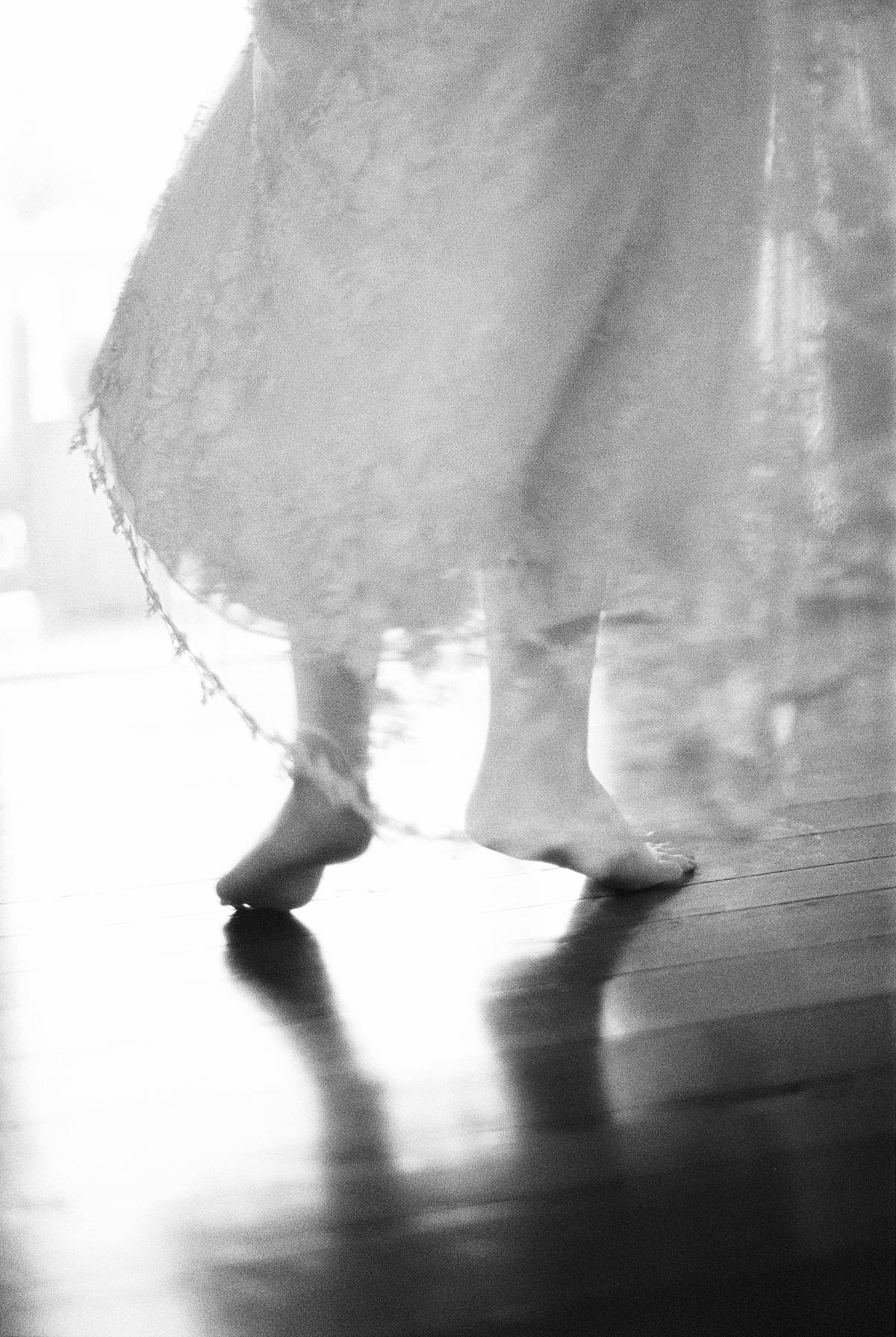 ~~                                                                            ~~

If you are inspired by what you read, I'd love to invite you to reach out about the photography services I offer. My guarantee is that you won't find a photographer that cares more about you and your story than I. I'm endlessly passionate about telling stories on film and pushing the boundaries of art in wedding and portrait photography. I'd be thrilled to work for you and document your story, wedding or business in Charleston South Carolina or any destination abroad.
If you'd like more info about this post, would just like to chat, or are ready to book, reach out to me by visiting my contact page here!