Autumn Bridal Boudoir and Portraits at 86 Cannon and Magnolia Gardens in Charleston South Carolina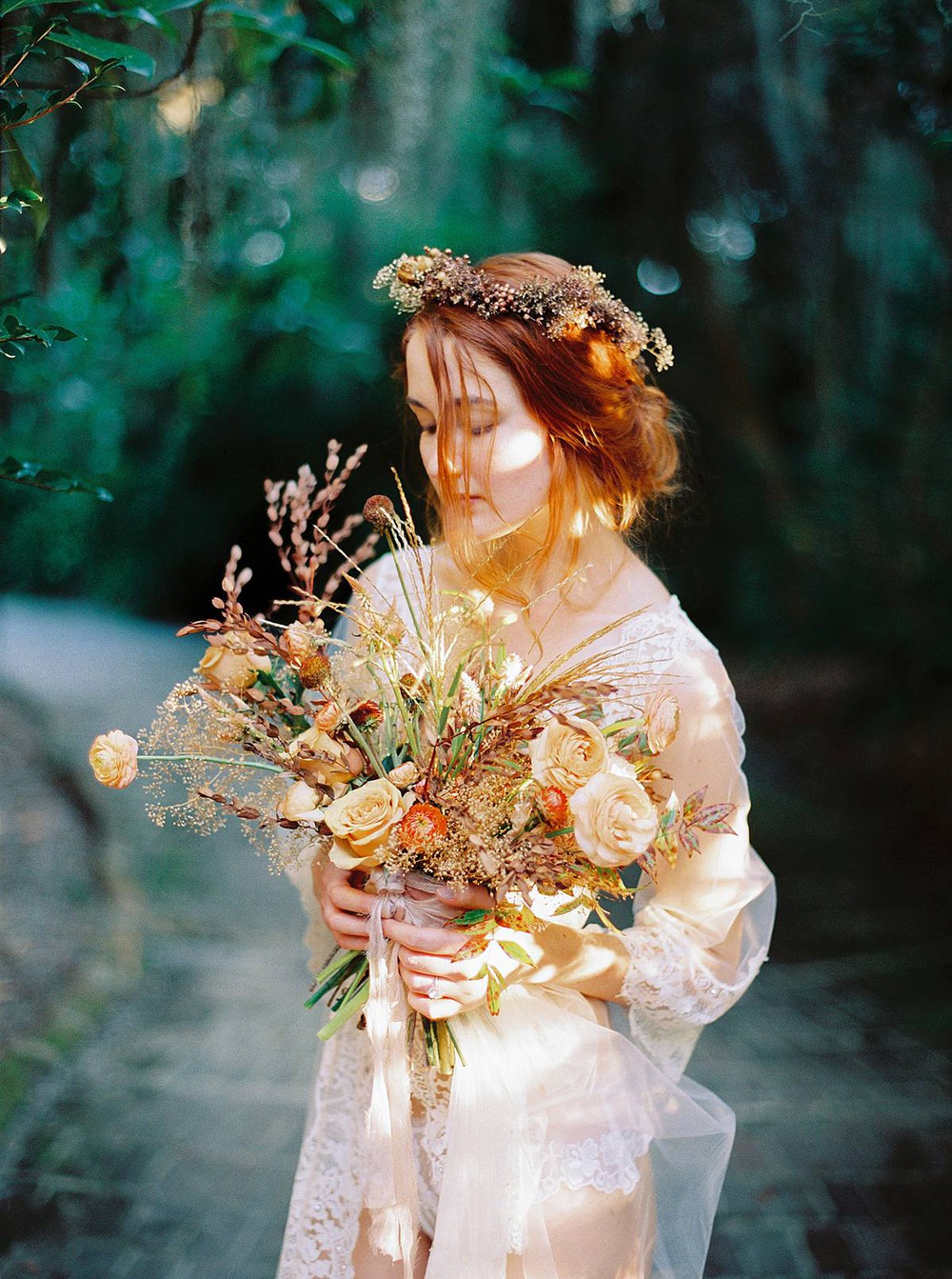 Autumn Bridal Boudoir and Portraits at 86 Cannon and Magnolia Gardens in Charleston South Carolina
Featured on Amber and Muse Hochzeitsguide! Charleston South Carolina bridal boudoir and bridal portraits at Magnolia Plantation and Gardens.
Feb. 20, 2020, 8:40 p.m.
Featured on Amber and Muse Hochzeitsguide!
Amber and Muse Hochzeit Guide Feature - Summer to Autumn Bridal Boudoir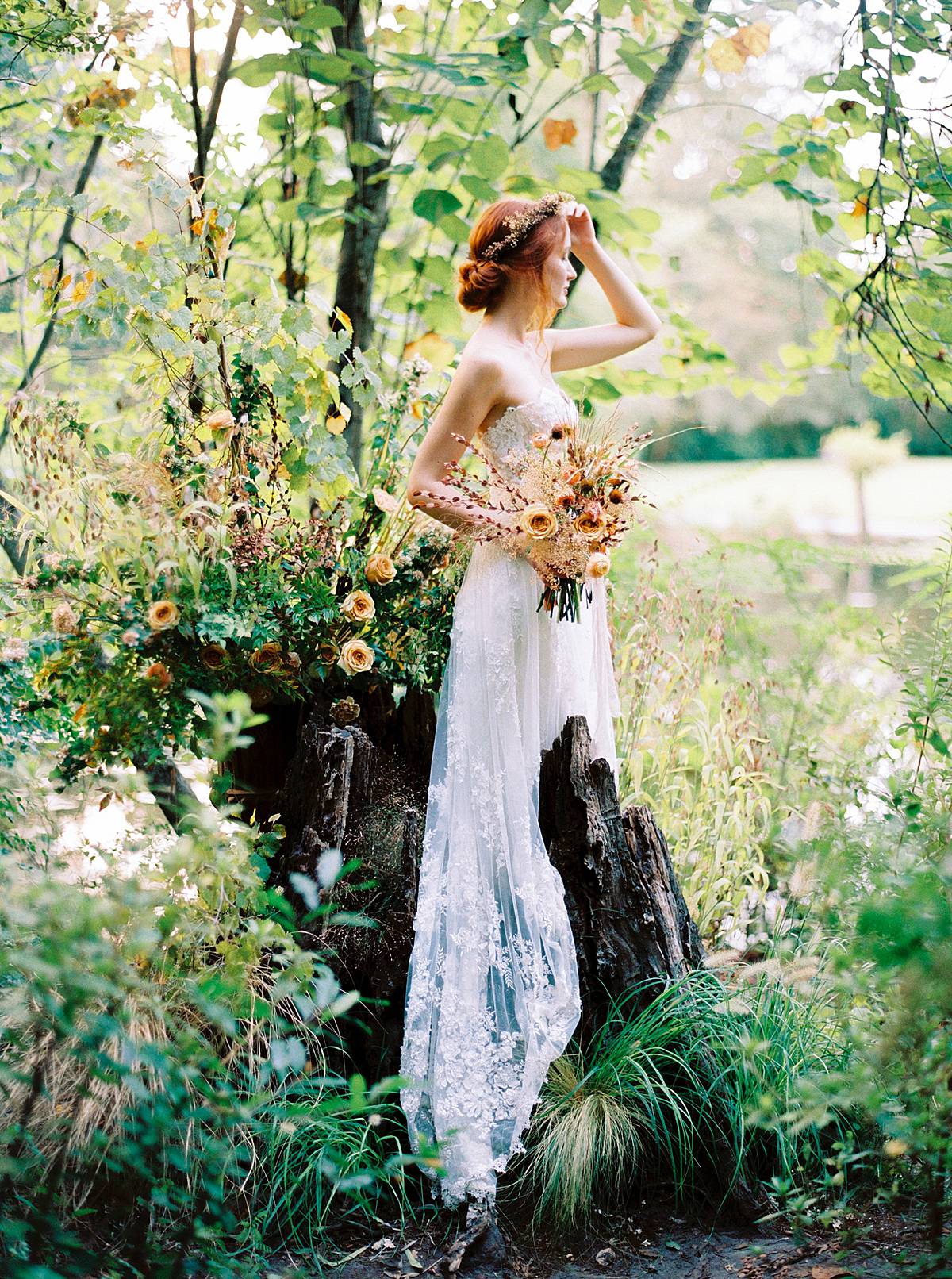 The Talented Charleston Wedding Vendor Team:
Photography/Styling: Brian D Smith Photography (Charleston, SC / Worldwide)
http://briandsmithphotography.com/  /  https://instagram.com/briandsmithphotography
Coordination/Styling: Willow and Oak Events(Charleston, SC / Worldwide)
https://www.willowandoakevents.com/  /  https://www.instagram.com/willow.and.oak.events/
Florals/Styling: Flowershop Charleston (Charleston, SC)
http://flowershopchs.com/  /  https://www.instagram.com/flowershopchs/
Model: Brandy Nicole Maye (Charleston, SC)
https://www.instagram.com/brandynicolemaye/ 
Paper Goods / Caligraphy: Dominique Alba (Charleston, SC)
https://dominiquealba.com/  /  https://www.instagram.com/dominiquealba
Heirloom Lingirie / Gown: Claire Pettibone 
https://clairepettibone.com/  /  https://www.instagram.com/clairepettibone/
Vintage Floral Print Candle Sticks: Fritz Porter
https://www.fritzporter.com/  /  https://www.instagram.com/fritzporterchs/
Ribbons: Silk and Willow
https://www.silkandwillow.com/  /  https://www.instagram.com/silkandwillow/
HMUA: Gibson Hair and Makeup (Charleston, SC)
https://charlestonhairandmakeup.com/  /  https://www.instagram.com/gibsonhairandmakeup/
Hair: Shadows and Shears (Charleston, SC)
https://www.shadowsandshears.com/  /  https://www.instagram.com/shadowsandshears/
Venue 1: 86 Cannon (Charleston, SC)
https://86cannon.com/  /  https://www.instagram.com/86cannonst/
Venue 2: Magnolia Gardens (Charleston, SC)
https://www.magnoliaplantationweddings.net/  /  https://www.instagram.com/magnoliaplantationweddings/
The Charleston Bridal Boudoir Narrative
From the stylist, Willow & Oak Events: "In this boudoir-meets-bridal editorial, we sought to capture wedding morning rituals from a slow living approach as the last days of summer transition to the first moments of autumn. With the charming interiors of 86 Cannon balanced by the wild, unruliness of the forest at Magnolia, these sun-kissed scenes evoke a sense of deep tranquility and poetic free-spiritedness. From the heirloom lingerie with intricate lace detailing to the foraged bouquet of fresh + dried blooms that look like a gift from Mother Nature herself, we hope this story inspires brides everywhere to embrace a wedding morning with peace, hygge and a love for the little things. Fitting with this theme, we'd recommend settling into a cozy spot and popping on the tune "Easy" by The Commodores while perusing this gallery from Brian D Smith Photography to set the perfect tone!
Why I love 86 Cannon as a Charleston Wedding Venue
86 Cannon is a newly renovated hotel property in a prime location in downtown Charleston. We specifically scouted out this venue for the early portion of this editorial because of it's beautiful decor and gorgeous natural light in the hotel rooms. Light matters for wedding photographs!  The light in the rooms at 86 Cannon was bright and allowed me to shoot film, which was a must for this bridal boudoir editorial. It's perfect for the getting ready portion of your wedding day, and even has a small courtyard that is perfect for intimate elopements and ceremonies.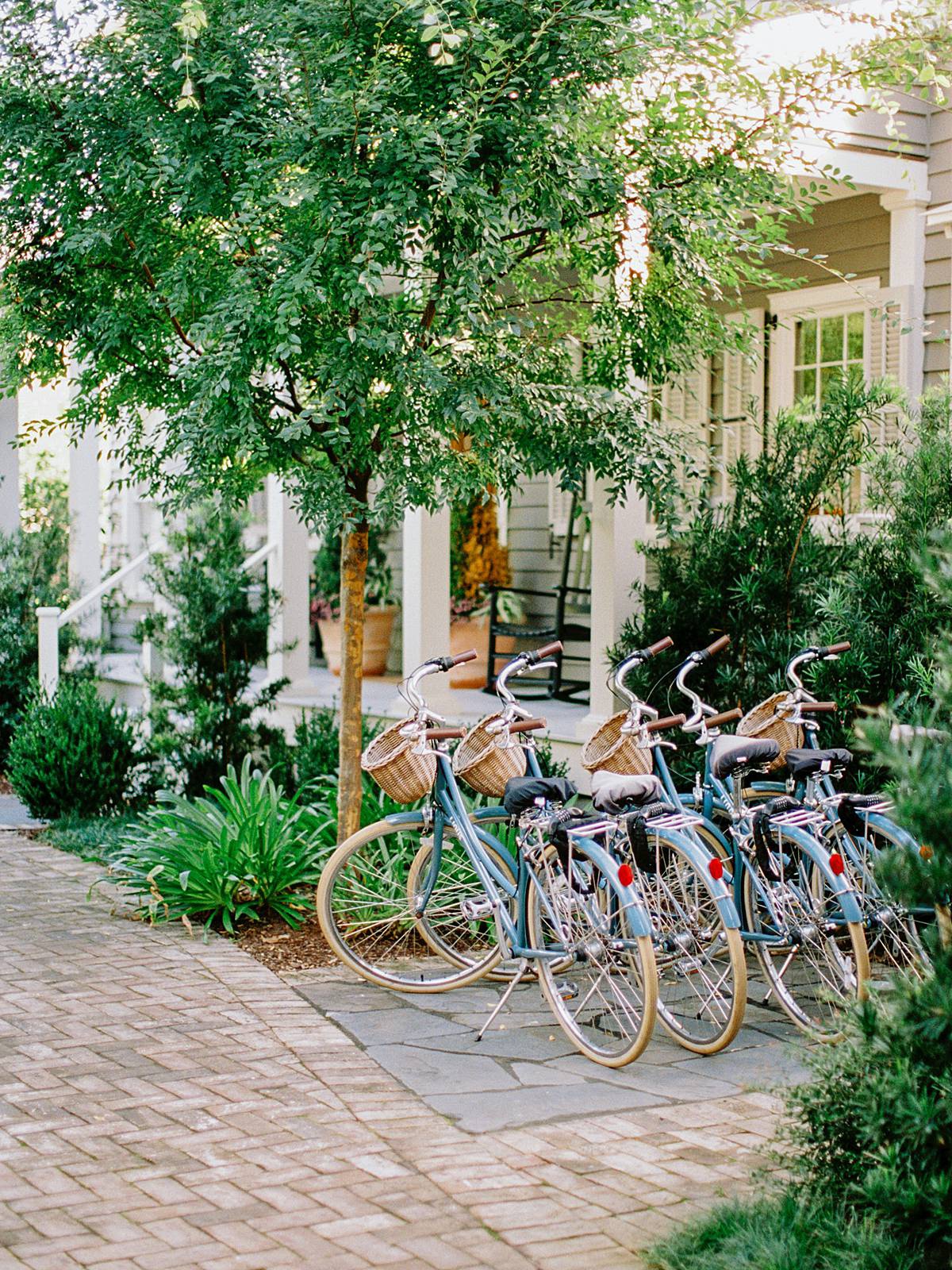 Magnolia Plantation and Gardens - A Photographer's Dream Wedding Venue
Magnolia Plantation and Gardens is a favorite wedding venue for charleston wedding photographers and couples getting married, alike. The property is expansive and has plenty of locations to photograph. It has gorgeous oak trees with tons of spanish moss, a beautiful home with a light filled veranda overlooking the gardens, and mutliple unique ceremony and reception locations. You can dine and dance al fresco, under the stars or in the beautiful carriage house along the water. We chose magnolia for this charleston bridal boudoir story because it fit the ethereal vibe of the editorial. Our bride danced through the gardens, dreaming of and planning her charleston wedding ceremony at this historic southern wedding venue. It's a personal favorite of mine and makes a great location for bridal portraits, weddings, elopements, boudoir, and editorials in Charleston, South Carolina.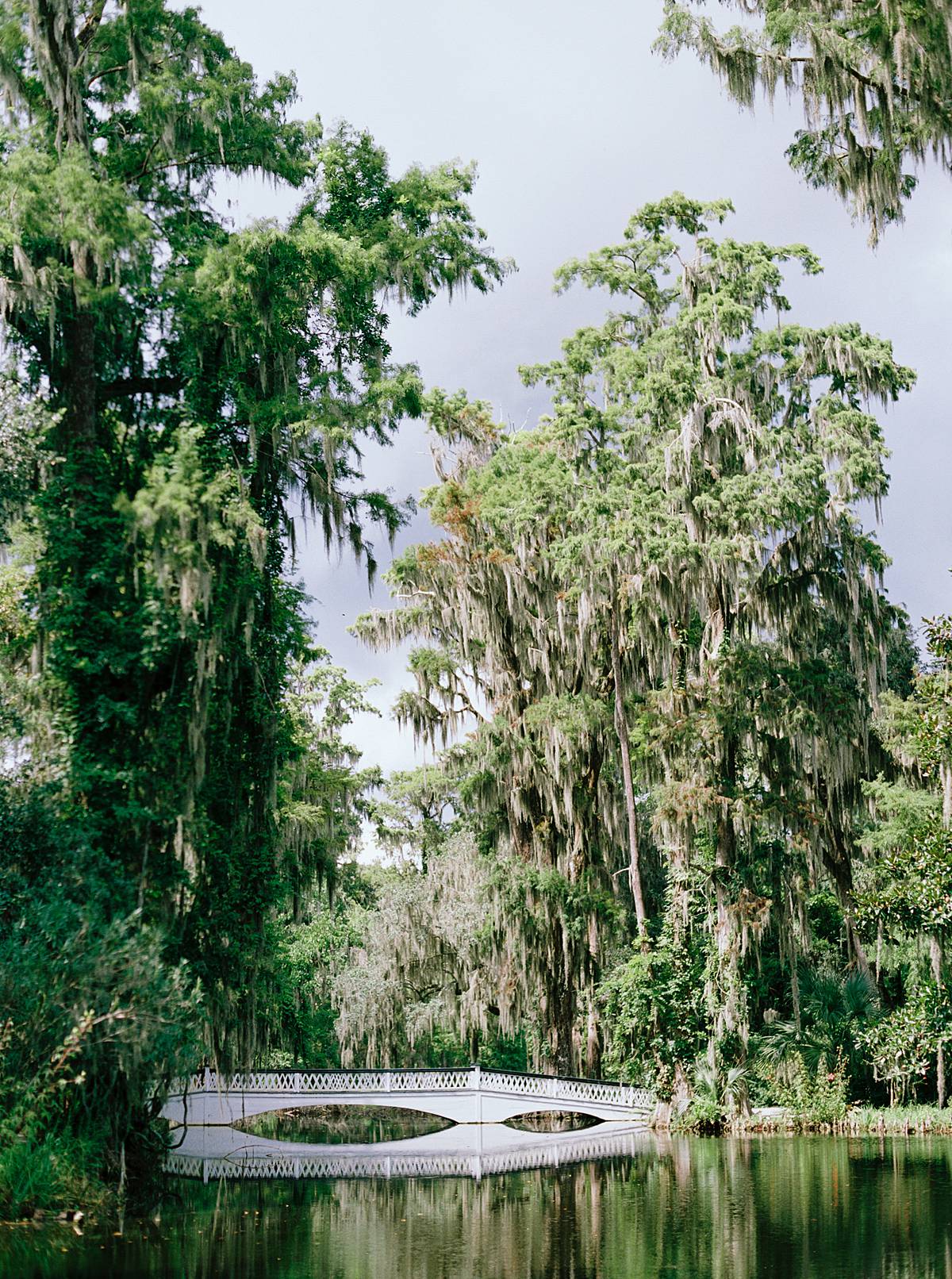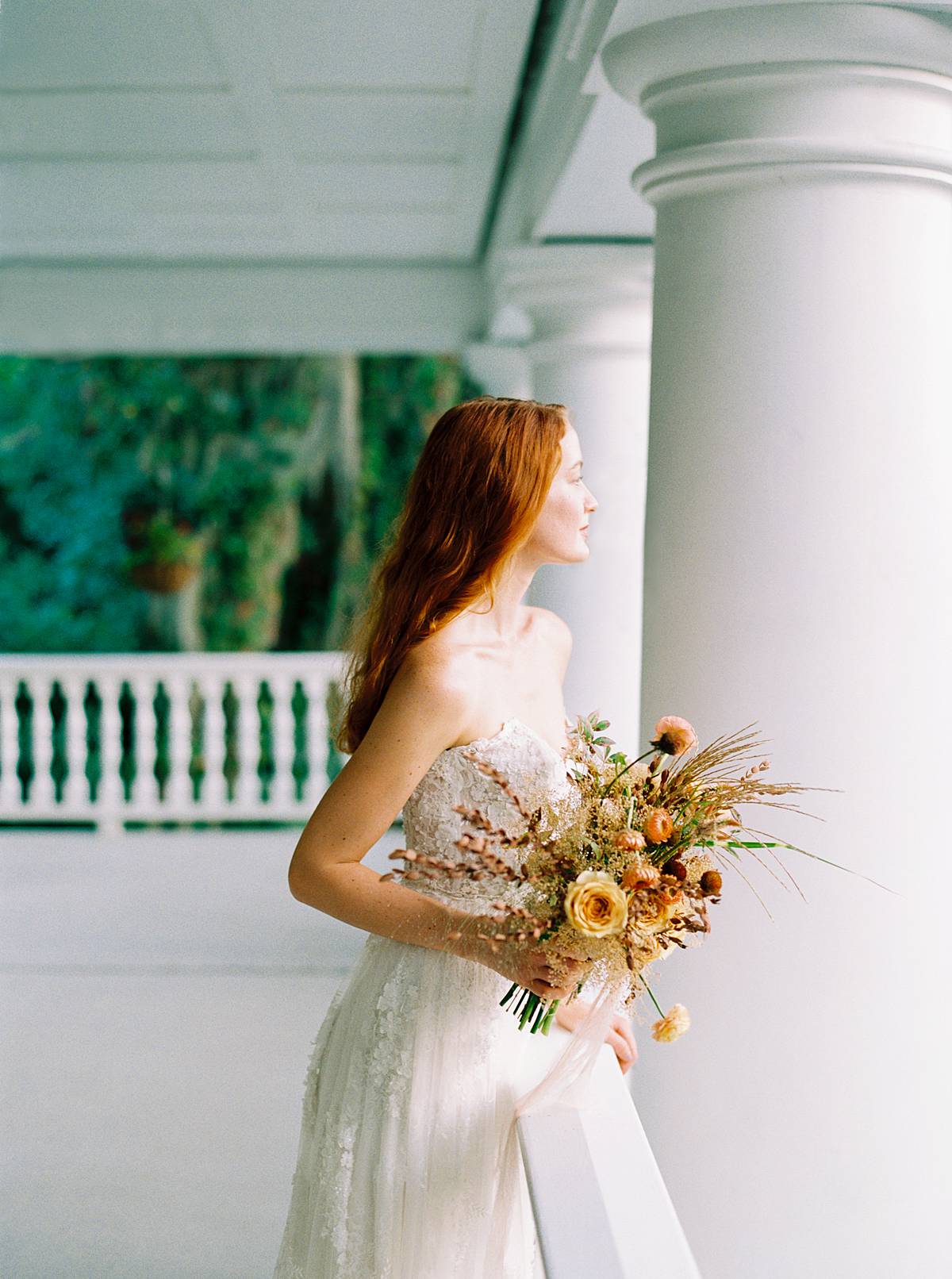 How to Rock Your Charleston Bridal Boudoir Session
For more information about bridal boudoir and to help you decide if it is right for you, check out this feature I wrote for Charleston Weddings Magazine!
Charleston Weddings Magazine Bridal Boudoir Tips
Why You Should Hire me To Photograph Your Charleston Wedding at Magnolia Plantation
As a Charleston wedding photographer, I am spoiled by all of the pretty places and wedding venues to photograph. There is also no shortage of talented wedding photographers that call this city home, and even more that are coming to Charleston for destination weddings. I treat every opportunity to tell your story as an opportunity to create art. My style is a choesive mix of spontaneous moments and hunting for beautiful light, and intenful shooting to best showcase your unique traits and personality. I chose a film stock for this shoot that renders deep oranges and a blue tint to the greens, to give a beautiful contrasting yet complementary color palette to the bride's glowing orange hair. I wanted to produce something ethereal and unlike anything else produced in Charleston and Magnolia Plantation and Gardens was the perfect backdrop to do so. That's always my goal - to create a unique work of art that stands out amongst a sea of imagery in this lovely place I call home. I work harder to craft a unique style than any other wedding photographer in Charleston SC, and I promise you that I'll turn you and your love into a work of art. To read more about my work as a wedding photographer, check out my weddings page on my site!
https://briandsmithphotography.com/weddings/
If you are inspired by what you read, I'd love to invite you to reach out about the photography services I offer. My guarantee is that you won't find a photographer that cares more about you and your story than I. I'm endlessly passionate about telling stories on film and pushing the boundaries of art in wedding and portrait photography. I'd be thrilled to work for you and document your story, wedding or business in Charleston South Carolina or any destination abroad.
If you'd like more info about this post, would just like to chat, or are ready to book, reach out to me by visiting my contact page here!