A Romantic Charleston Spring Wedding with Bold Styling at the Historic Rice Mill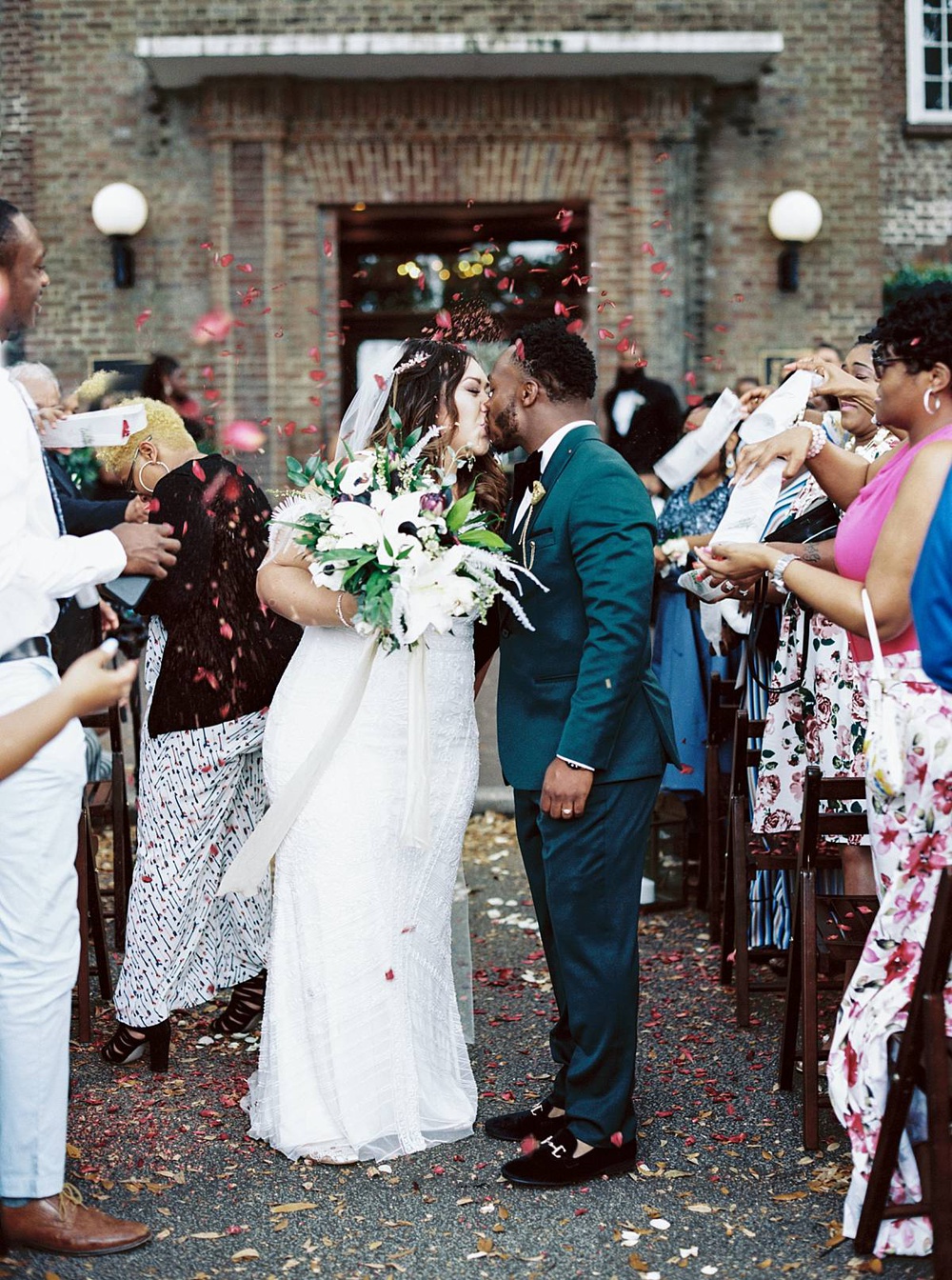 A Romantic Charleston Spring Wedding with Bold Styling at the Historic Rice Mill
A romantic African American and Mexican American Charleston spring affair. A marriage between two sweet sould at the Historic Rice Mill. Featured in print in Charleston Weddings Magazine!
Dec. 2, 2019, 10:03 p.m.
FEATURED IN PRINT IN THE FALL ISSUE OF CHARLESTON WEDDINGS MAGAZINE!
Charleston Weddings Magazine Publication - Jessica and Casey
I'm so thrilled to be able to share Jessica and Casey's beautiful May wedding at the Historic Rice Mill in Charleston South Carolina. Their wedding was a mix of classical Charleston and unique style and bold color. I met Jessica and Casey for coffee over a year before their wedding date and they mentioned that they reached out to me because I had people of color on my instagram. This truly meant a lot to me. It means so much to a photographer to be hired with intention. Diversity makes this world a beautiful place, and I strongly believe the same goes for photography. I want to give a huge shoutout to Charleston Weddings Magazine for celebrating Jessica and Casey's wedding in print in their October issue.
Most importantly, I want to thank Jessica and Casey. I have admired them and their love story from the very beginning. I'd be hard pressed to come across more sincere people with a more genuine love and connection. From cheering eachother on and showering one another in complements, to tear jerking hand written vows, their love story was an absolute priveledge to document.
Thanks to this wonderful team of vendors!
Photography: Brian D Smith Photography / https://www.instagram.com/briandsmithphotography/
Planning + Design: Elle Nicole Events / https://www.instagram.com/ellenicoleevents/
Floral Design: Petaloso / https://www.instagram.com/wearepetaloso/
Venue: The Historic Rice Mill / https://www.instagram.com/historicricemill/
Hair + Makeup Artist: Paper Dolls Hair / https://www.instagram.com/wildivorybeauty/
DJ: DJ Mike Tech / https://www.instagram.com/djmiketech/
Rentals: 428 Main / https://www.instagram.com/428main/
Videographer: His and Hers Creative / https://www.instagram.com/hisandherscreative/
Deserts: Holy City Cupcakes / https://www.instagram.com/theholycitycupcakes/