Contax 645 Medium Format Film Camera Review for Weddings and Portraits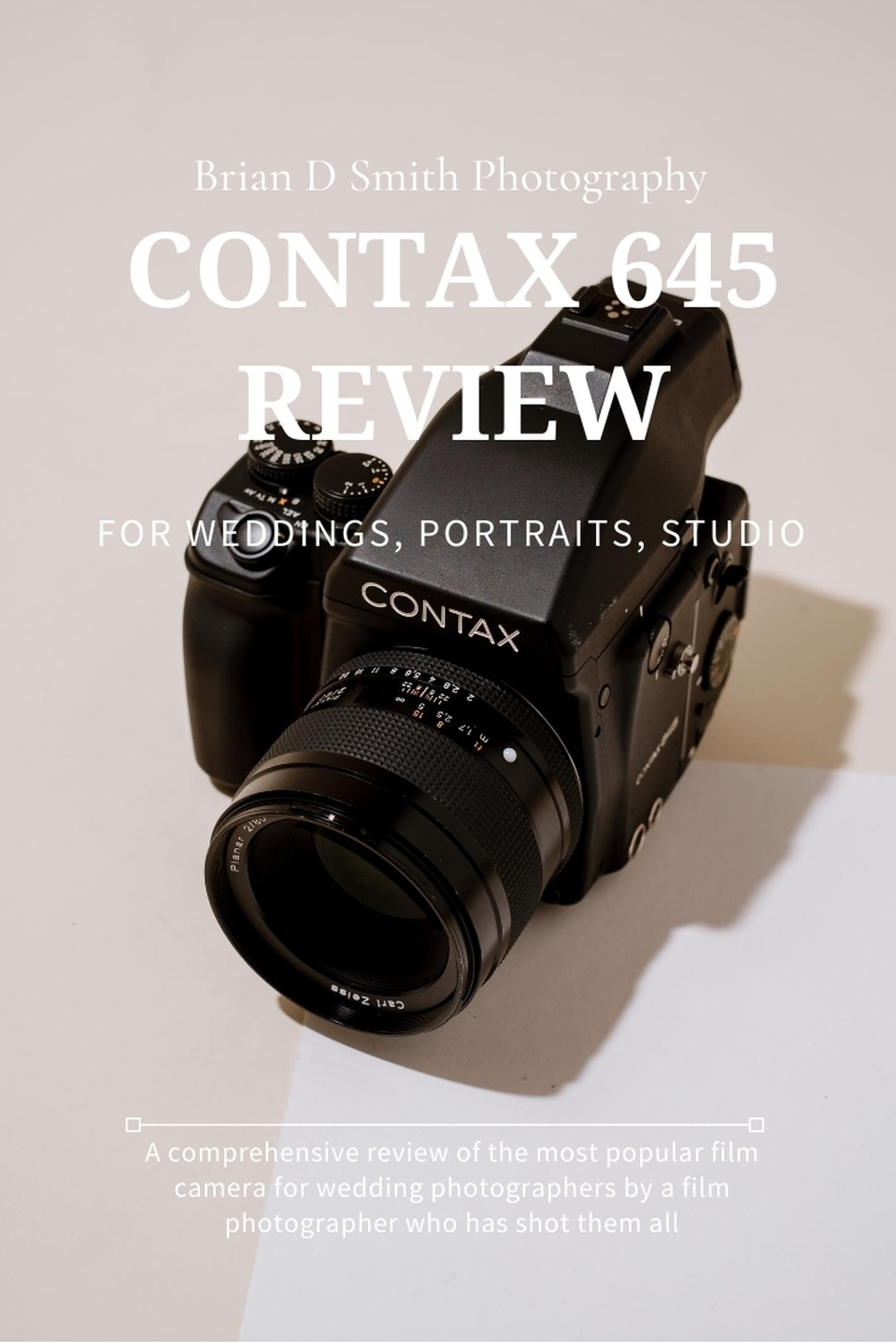 Contax 645 Medium Format Film Camera Review for Weddings and Portraits
A comprehensive review of the Contax 645 medium format film camera system for wedding photography, portrait photography and studio portrait photography. Hands on review with example images, pros and cons, and the unexpected reason I want to sell the camera but decided to keep it.
Aug. 16, 2020, 4:24 p.m.
Contax 645 Medium Format Film Camera System Overview
The Contax 645 has become synonomous with wedding photography - so much so that the very branding of the camera is front and center in nearly every film wedding photographer's headshot. The Contax 645 is a medium format film camera with interchangeable backs, lenses, screens and prism finders. The camera functions and operates like nearly every other 645 film system in existence with a few small exceptions that I will address below. It's a wonderful camera on it's own right, but the reason the camera became so popular is because of one lens - the Contax 80mm F2. It's a dreamy lens, with a very large focusing element that creates beautiful 3D pop. At F2 on a medium format system, you can achieve surreal background separation. This lens renders 'dreamier' than most other ultra shallow depth of field lenses thanks in part to it's planar design and traditionally warm Zeiss optics rendering that the company is known for. Bokeh is incredibly pleasant and the lens can be shot wide open with very little negative effects that plague planar lens designs. I've owned my Contax 645 for nearly 2 years at the time of writing this article and have photographed everything from weddings to location portraiture to studio portraiture and boudoir with it.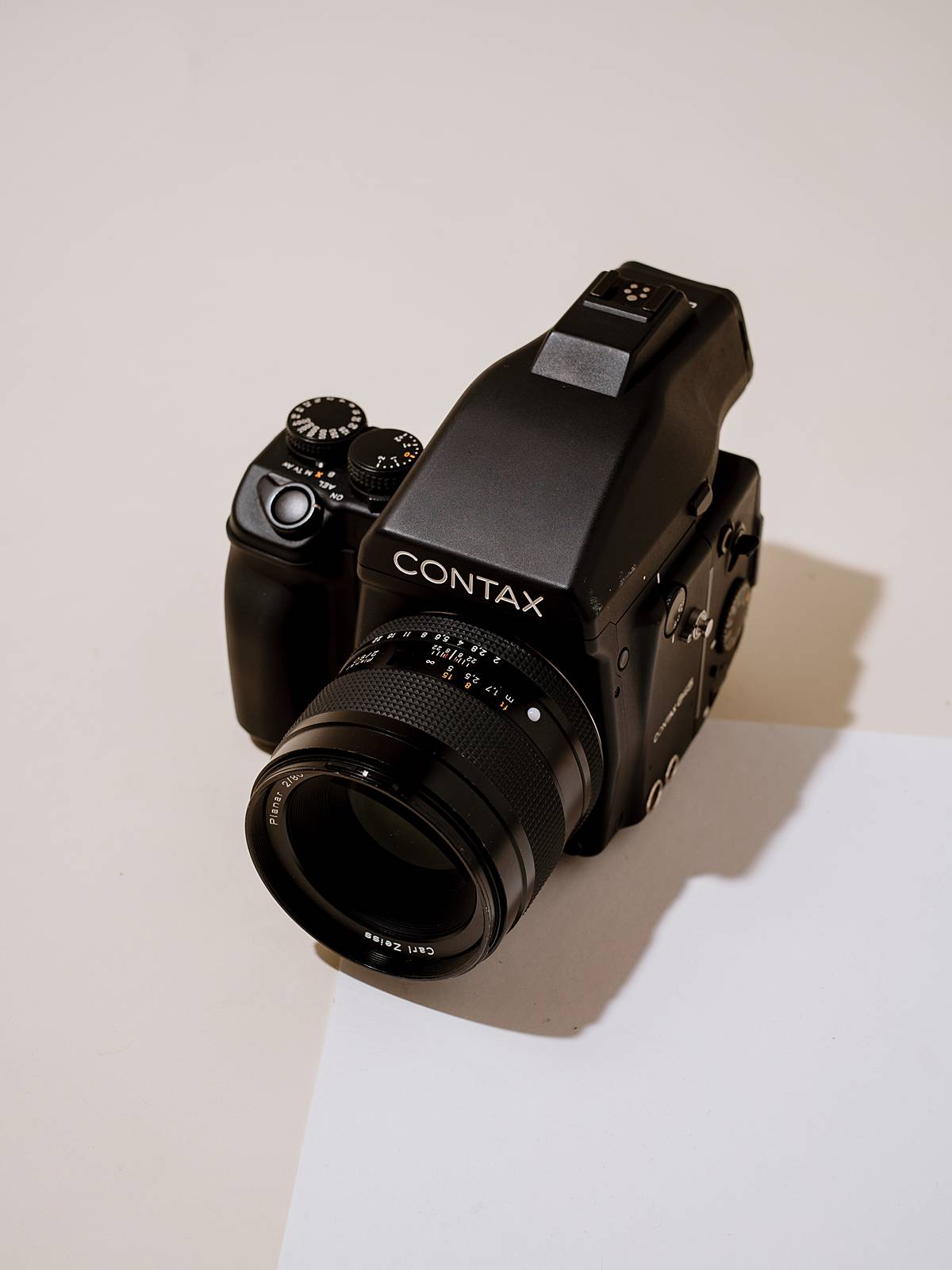 Contax 645 Camera Specifications
I won't go into crazy detail about specs or minute details of the camera's operation, as I mostly care about real world experiences, pros and cons, and image quality. 
1/4000s Top Shutter Speed
Interchangeable Film Backs
In camera TTL metering
Interchangeable Lenses
Multi-Exposure Mode (infinite)
Flash sync at 1/90s
Aperture Priority
Full Manual Operation
Back Button Focus
Self Timer
Manual Film ISO Setting on Back
Optional Maxwell Bright Screen for Better Focusing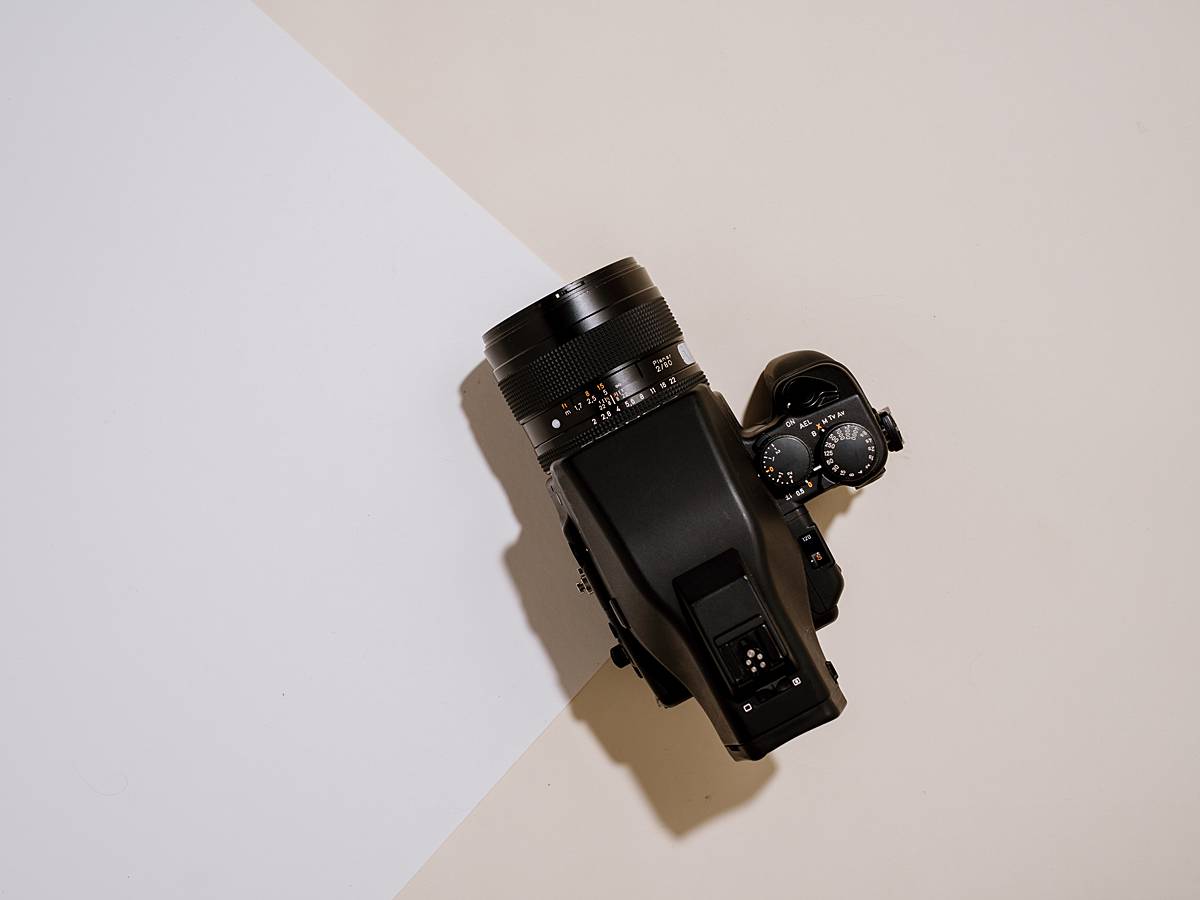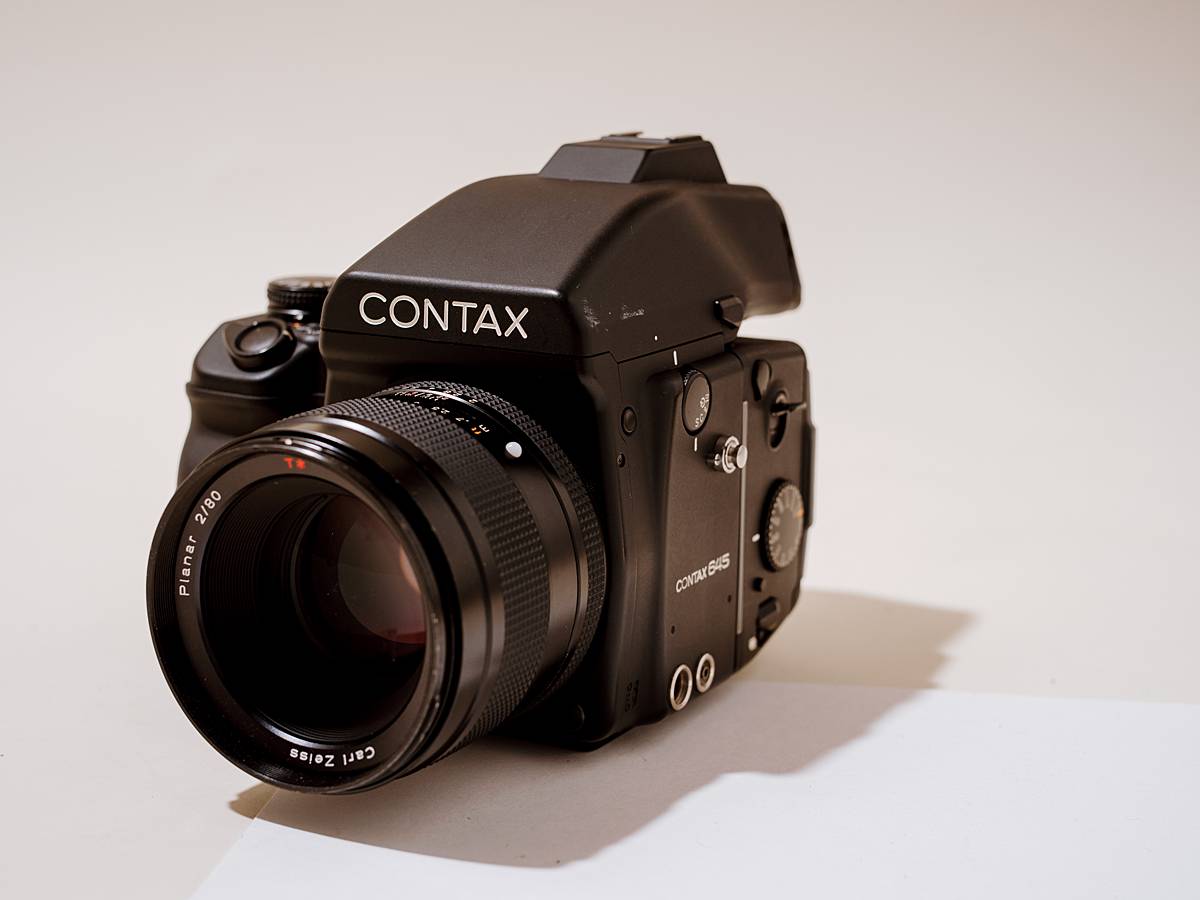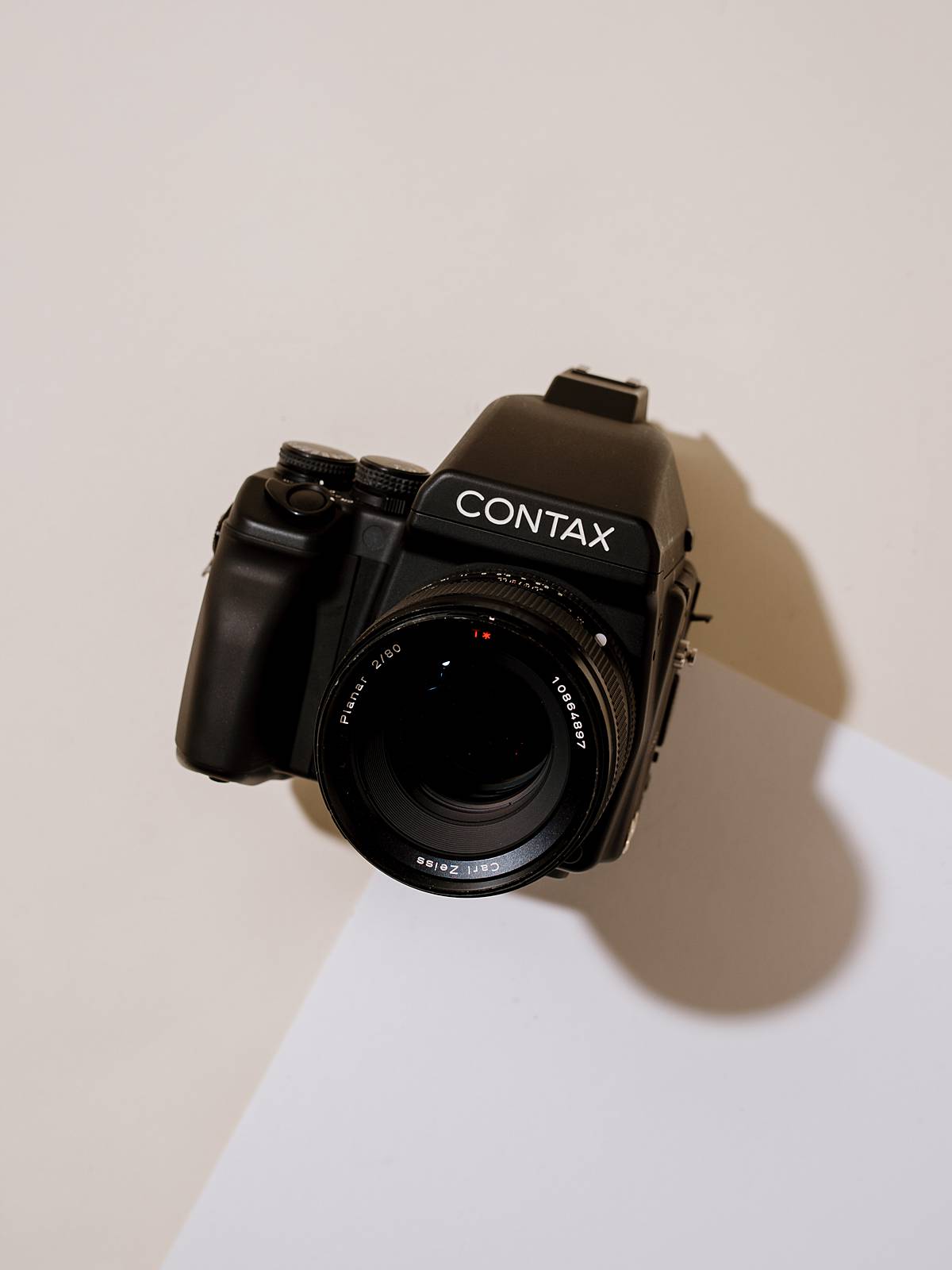 Contax 645 Lens Options
I own the Zeiss 80mm F2 and Zeiss 140mm F4 Macro lenses for my Contax 645 system. Not many people use the macro lens but I LOVE this lens for the occasional macro shot but, more importantly, ultra-sharp studio strobe portraiture. It's my favorite lens to use in studio because of how sharp it is and how close I can focus. It has a very long focus throw, common to macro lenses, so it isn't the quickest. The only other lens I have used is the 45mm F2.8, briefly, and I didn't care for it. It was just too wide, with about a 28mm 35mm full frame equivablent, and it seemed prone to highlights blowing from flare. 
Zeiss 80mm F2 (the one and only lens you probably want)
Zeiss 140mm F4 Macro (amazing macro and portrait lens)
Zeiss 140mm F2.8
Zeiss 45mm F2.8
Zeiss 55mm F2.8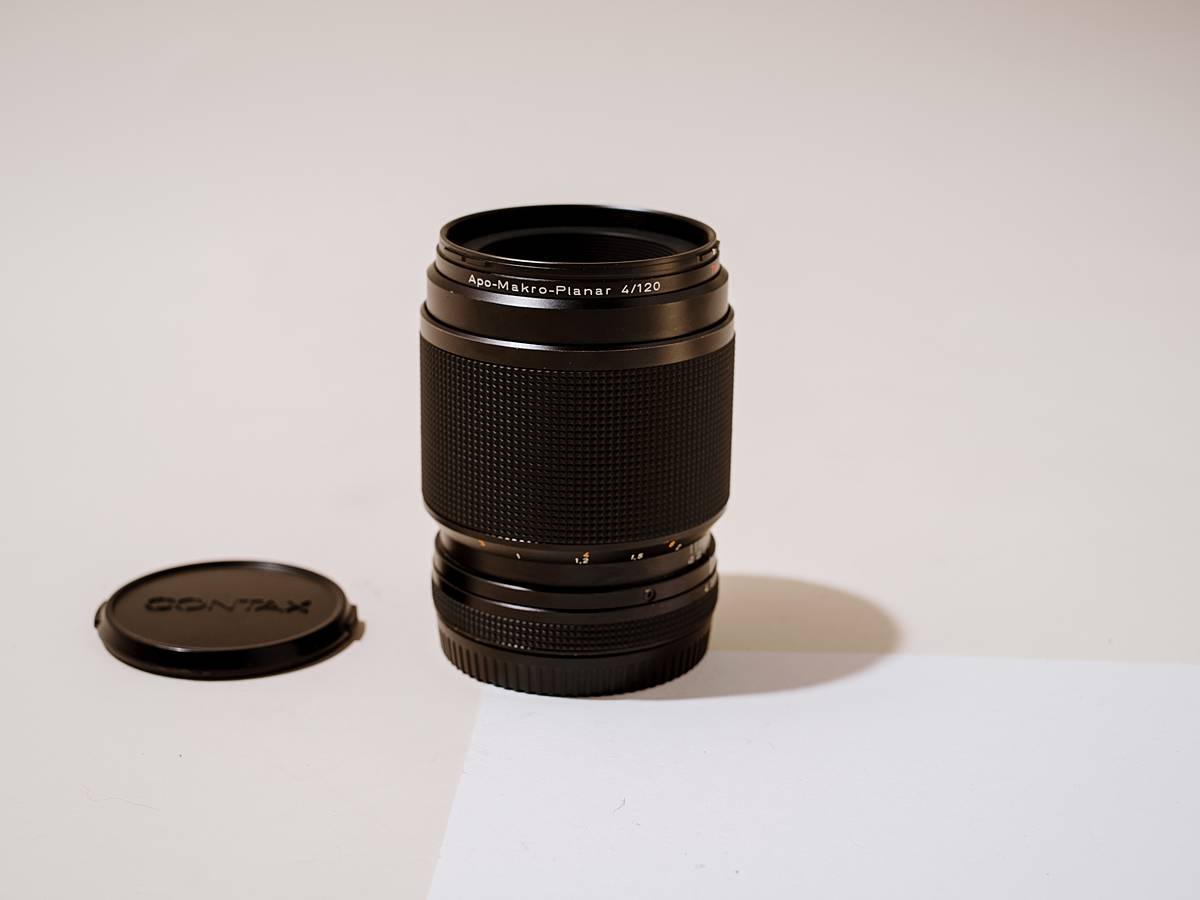 Here are two examples of where the two lenses I own for my Contax 645 system really shine. 
Zeiss 80mm F2 Lens for Contax 645
This lens is known for dreamy rendering and bokeh, like this Portra 800 image of a bride and bouquet that I shot during a Charleston Wedding Editorial.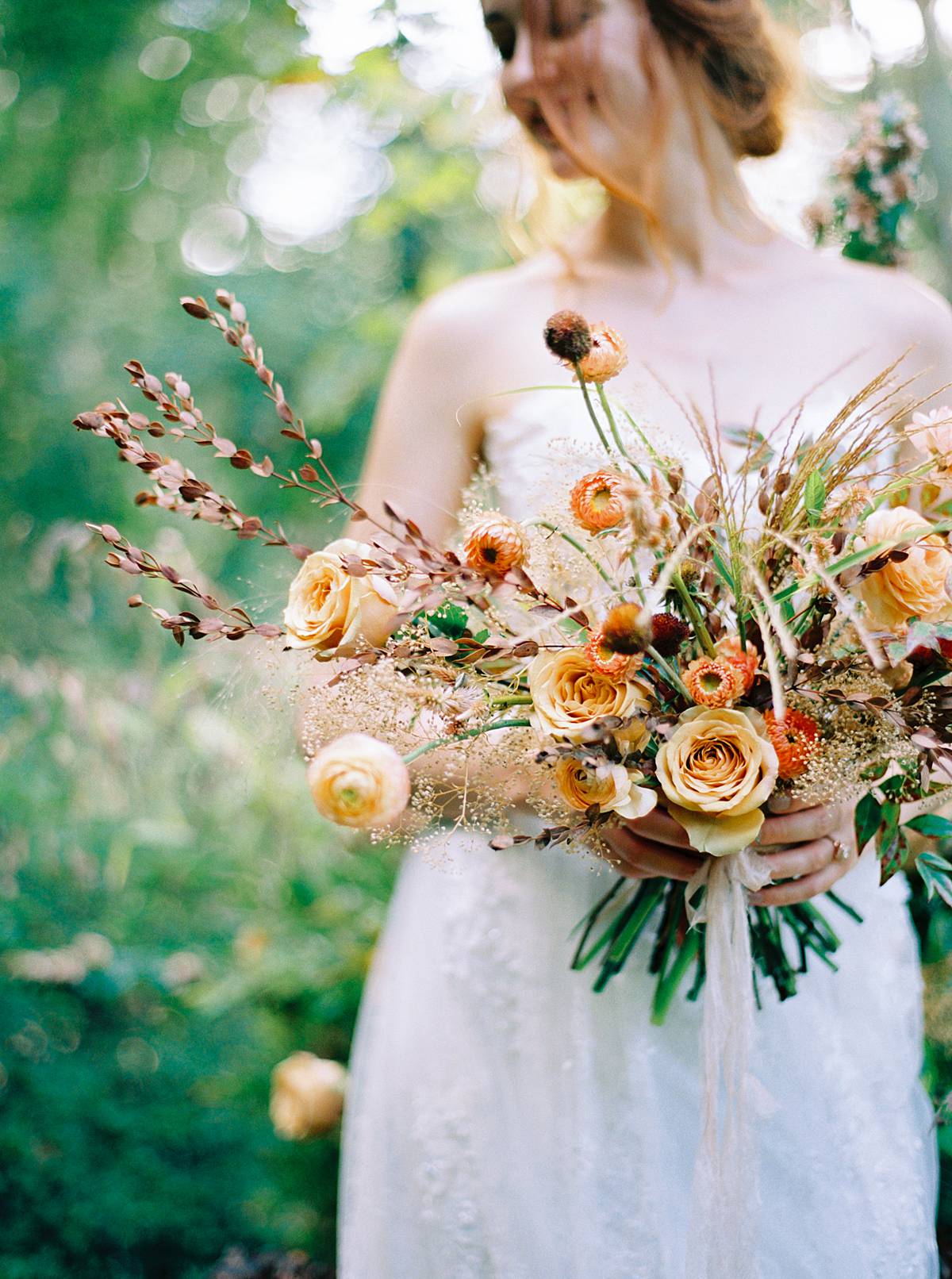 Zeiss 140mm F4 Macro Lens for Contax 645
This lens is sharp, and has a wonderfully pleasing rendering that I just love for studio portraiture with strobes. The strobes are needed to shoot this lens in studio because of the F4 minimum aperture. If you have a very bright, natural light studio, you will probably be fine at F4. You can always use a monopod as well.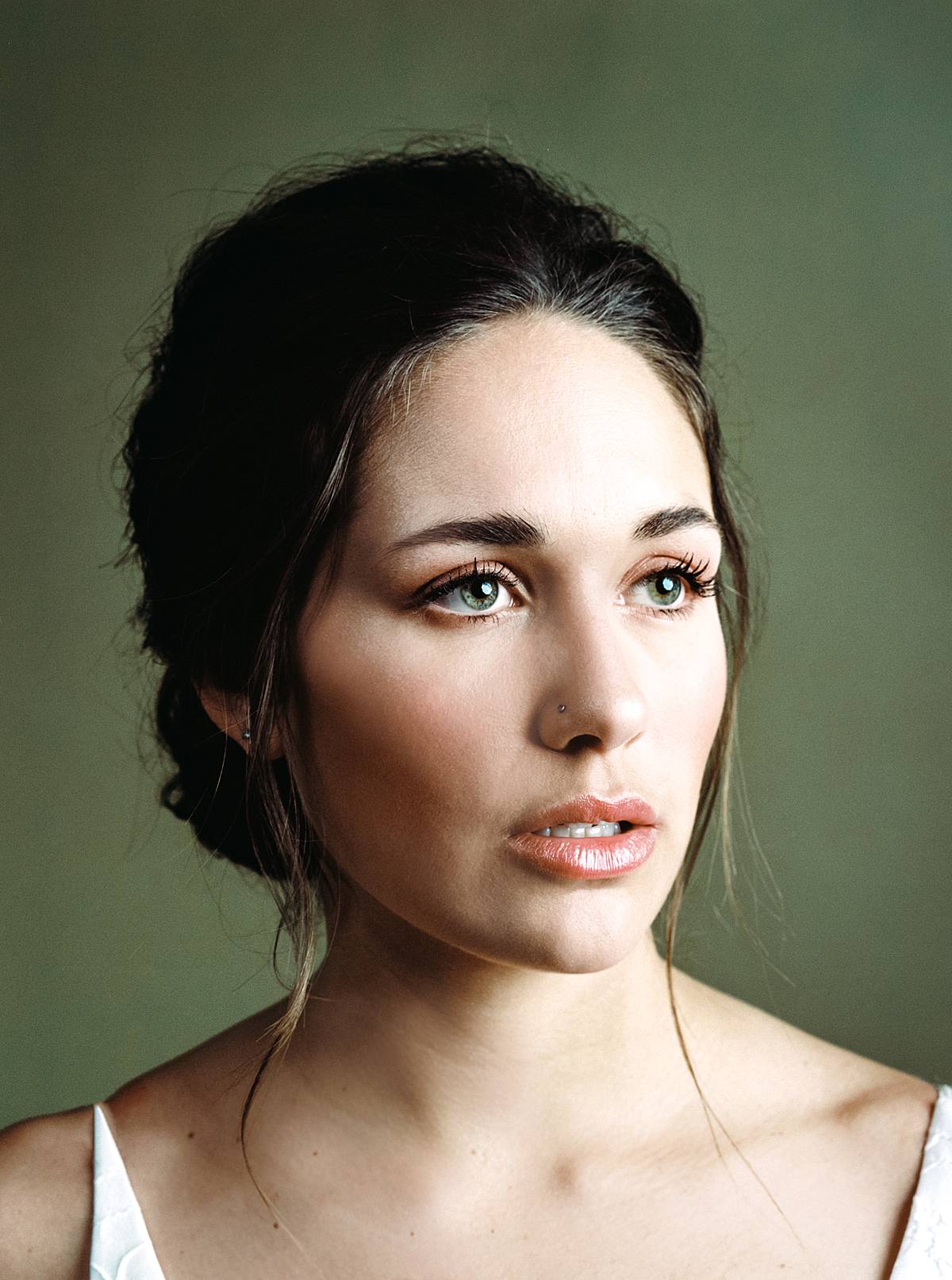 Long focus throw on the Zeiss 120mm F4 macro planar lens.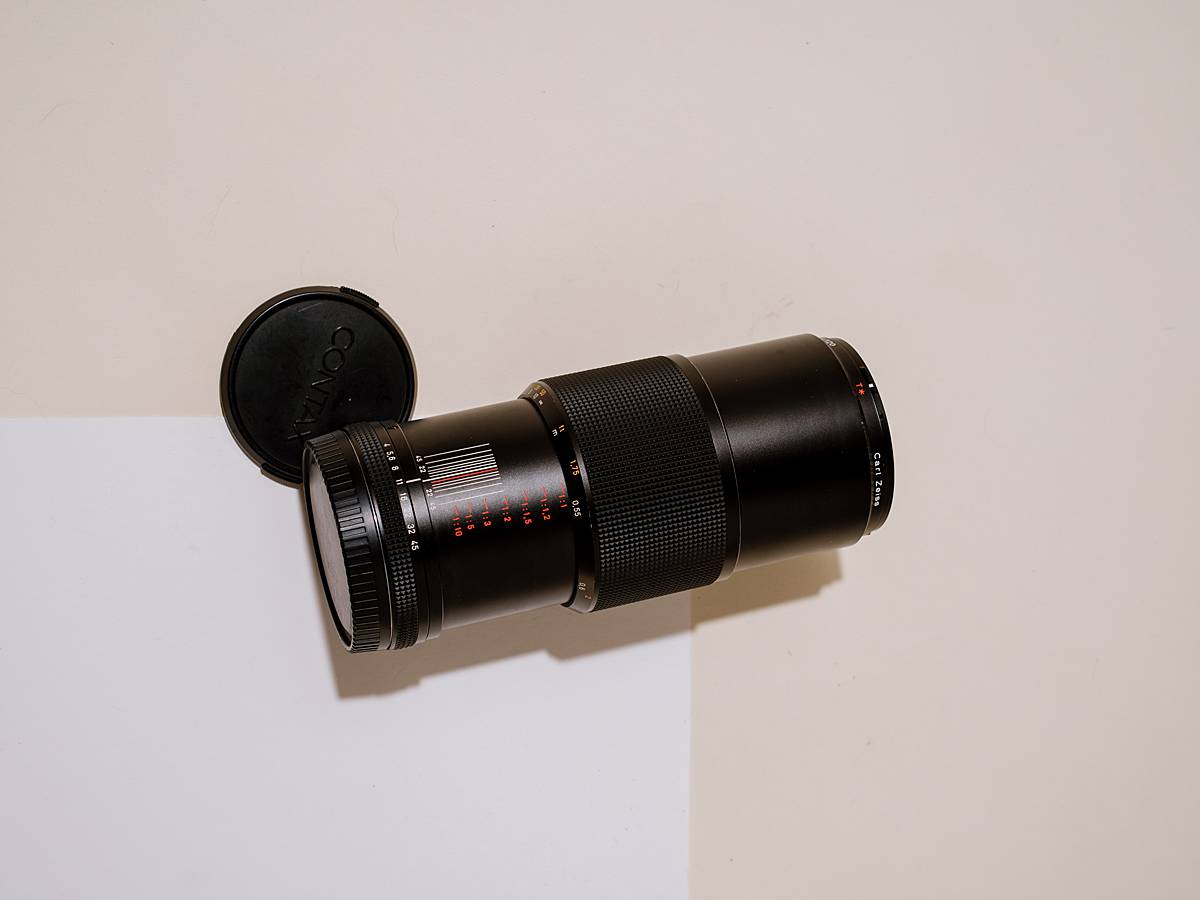 Contax 645 for Wedding Photography Review
Useability as one of the best medium format film cameras for wedding photographers
Honestly, the camera is perfect for wedding photographers (I say this with a caveat to come later). It's lightweight - I previously owned a Hasselblad H1 and the Contax is significantly lighter. It's relatively reliable. These cameras are sort of known for finicky electronics, but I've kept mine clean and it has been quite reliable for me. It's a very fast camera as well. Film advance, initial wind and end wind are all automated and the inserts are quick and easy to change / load. Autofocus isn't amazing on the camera, but it also isn't bad either. You just have to learn to use it, practice, and always be able to manually focus as a back up option. The viewfinder / screen are bright and I've had wonderful luck manually focusing this camera. The camera is just a joy to shoot. I feel nimble and comfortable when shooting it which is quite possibly the most important thing when deciding what camera you are going to shoot during the pace of a wedding.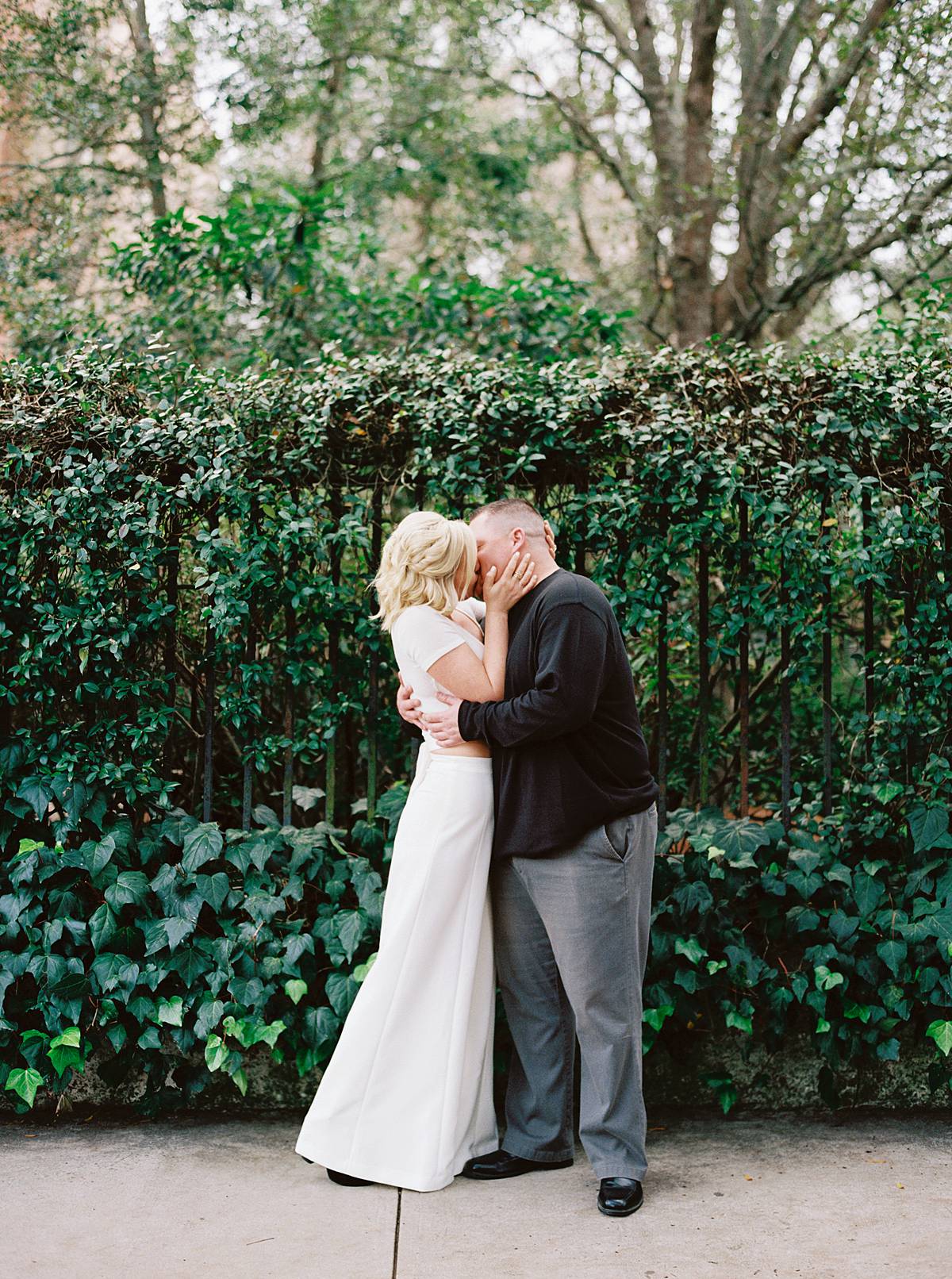 Dreamy rendering and bokeh review of the Contax 645
The camera is known for the 80mm F2 lens. This is why people buy this camera - full stop. Somewhere along the line, someone started shooting this camera at weddings (cough cough Jose Villa and Erich McVey) and the look of the lens sort of became synonomous with "film wedding photography". People almost expect that wildly shallow, dreamy warm bokeh that the lens produces. Simply, it's the most beautiful bokeh of any lens I have ever seen. Subjects have this dreamy ability to 'melt' into the background and almost become a painting. It's quite surreal and it makes for beautiful wedding photographs. I will say, shooting at F2 is always tempting, but it isn't always the answer and I think it is often used as a crutch.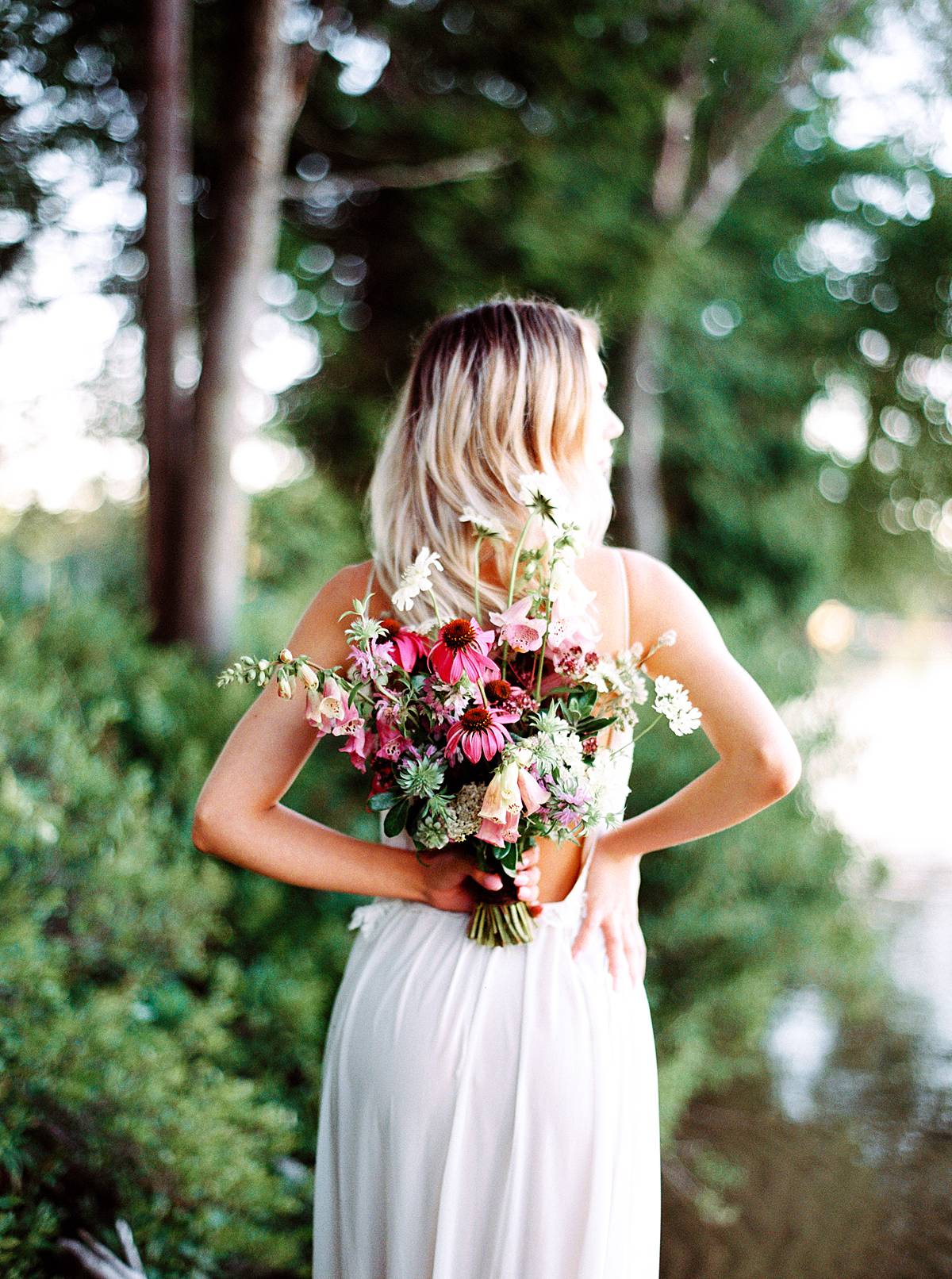 The images just have a painterly quality to them which, if you ask a lot of people less familiar with the film world (think brides) is something they desire and have come to expect from film. This camera/lens has completely defined the look of what people think "film photography" to be in the wedding world...it's that popular.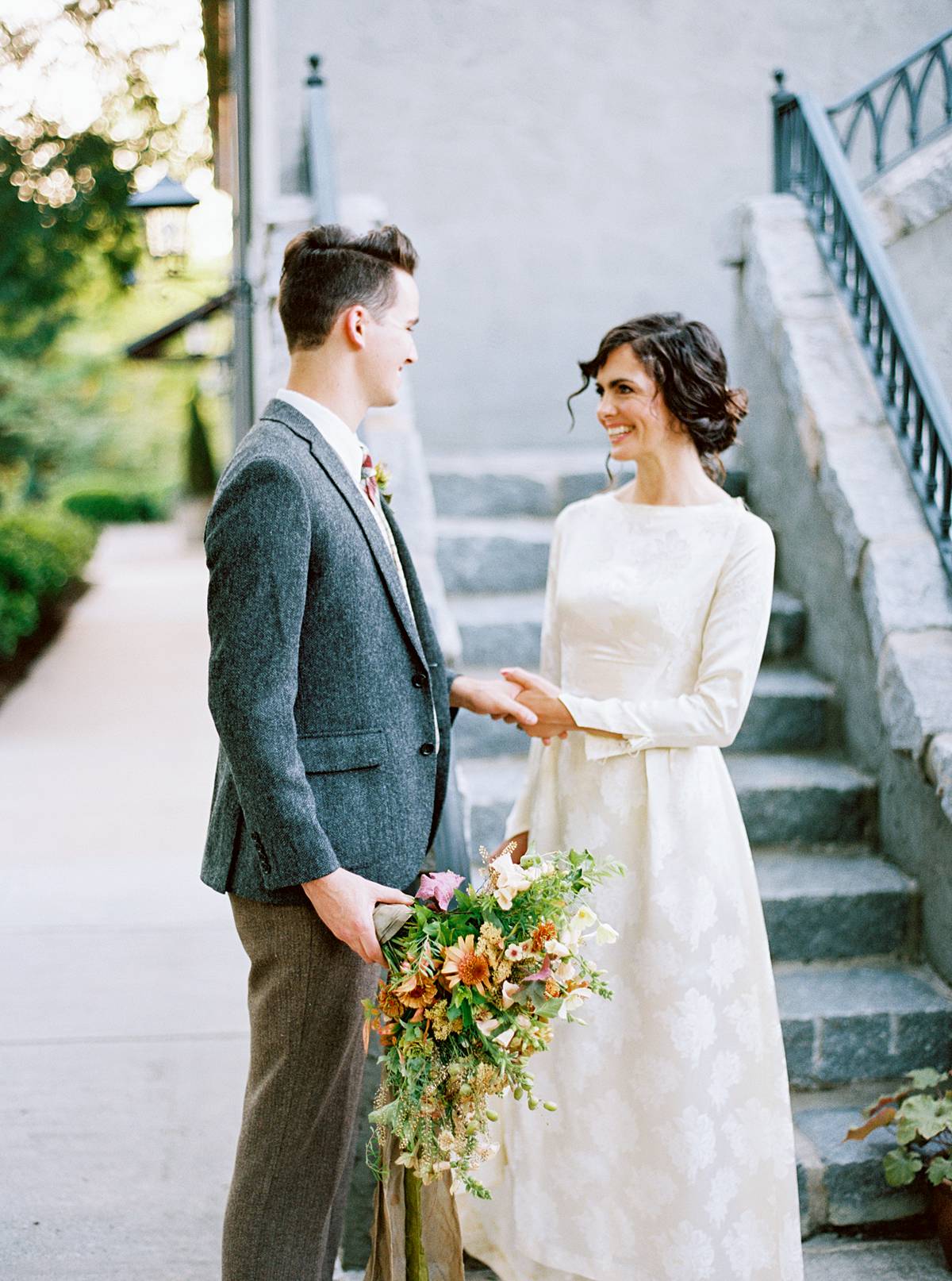 See how the bride seems to exist, softly, against the blended backdrop. This image was also shot at F2 on Kodak Portra 400 film.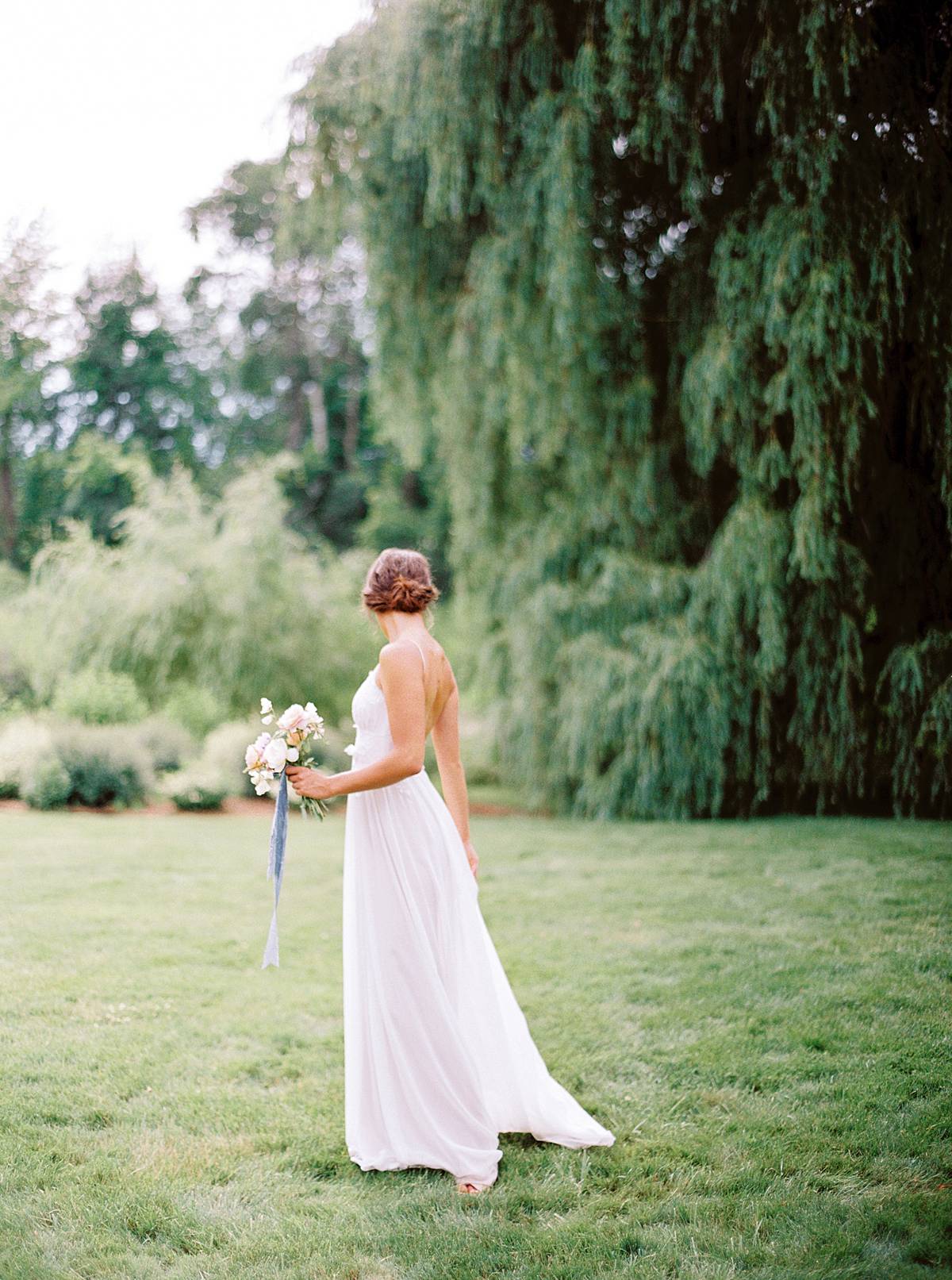 If you use the incredible bokeh and shallow depth of field of the Contax 80mm F2 lens as an artistic tool instead of a crutch it can produce some otherwordly images that are just the sort of beauty you want to be adding to a wedding gallery. This bridal bouquet shot of a Michigan bride was shot on Kodak Portra 800 film wide open.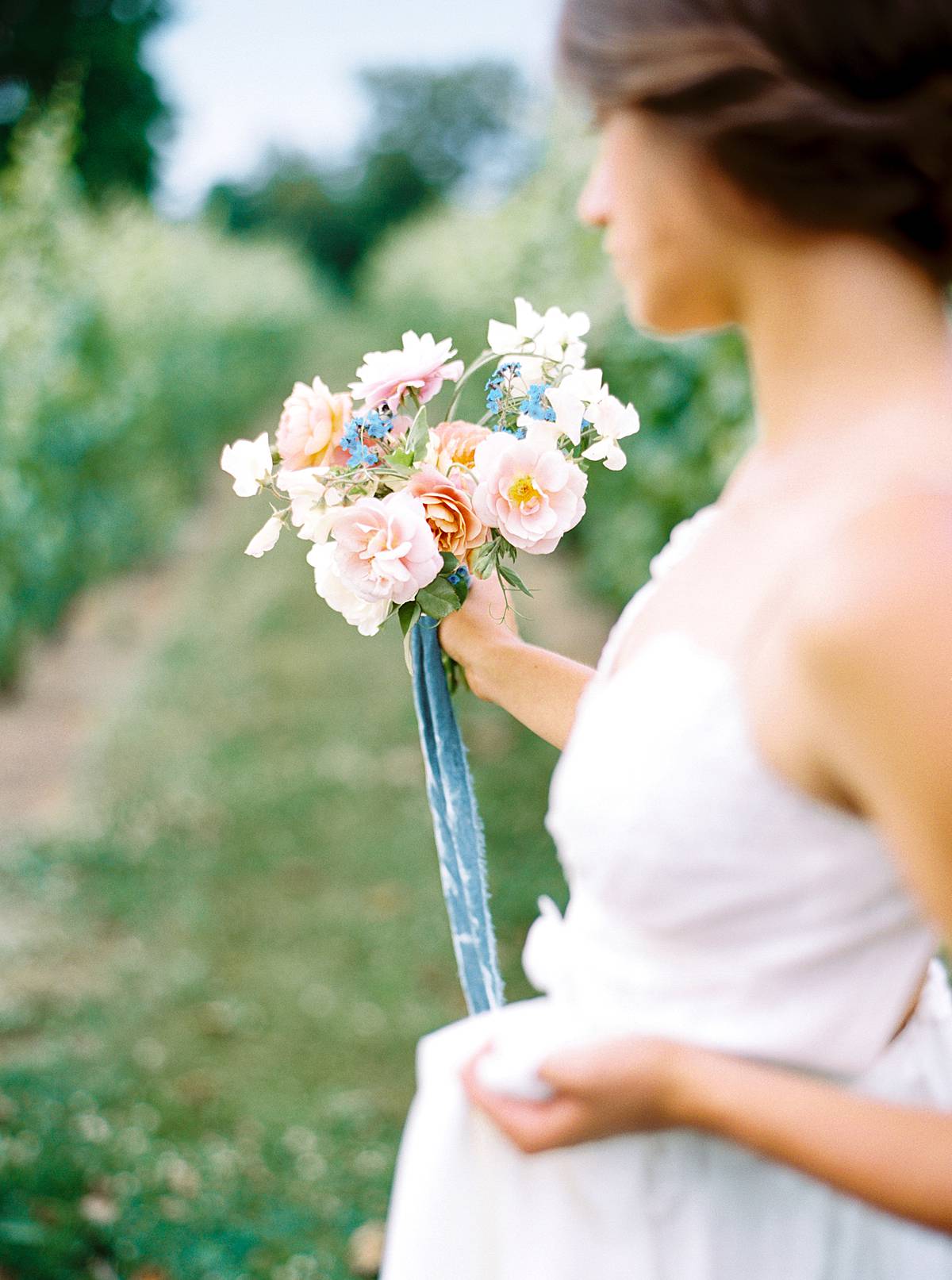 Weight and Handling of the Contax 645 Film Camera at Weddings
As I mentioned, above, the camera is quite light making it very usable for an entire wedding day. When I was shooting Canon DSLRs, the weight of the Contax system was quite comparable to my digital setup. The camera has a very ergonomic grip and the combination of lightweight and a bright viewfinder means I have no problem shooting moving subjects or while running / moving myself.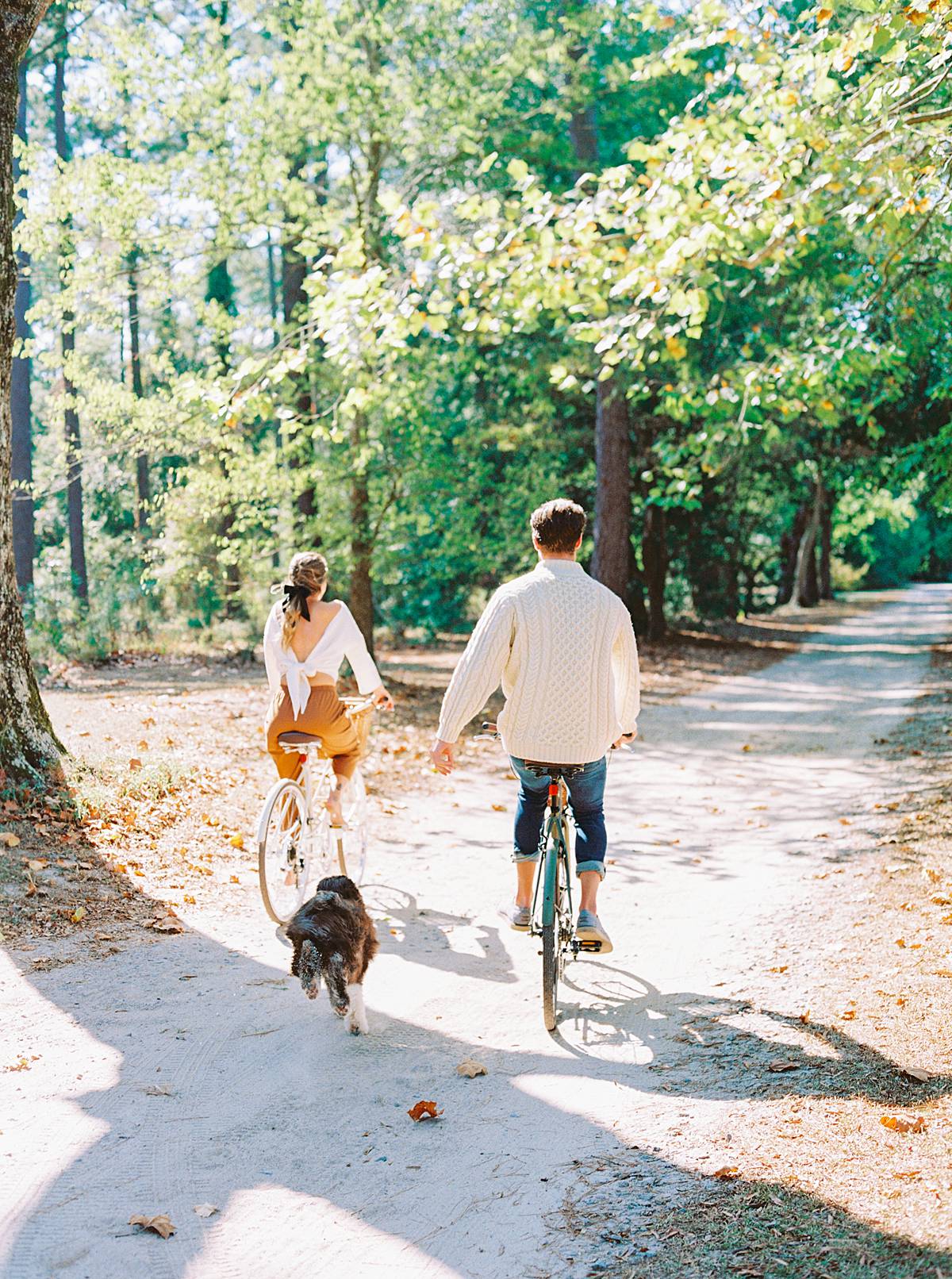 Additional wedding photography information and Contax 645 images on the site
Film Wedding Photography by Brian D Smith
Review - Photographing Portraits with the Contax 645 Film System
Nearly half, if not more, of the work I shoot is portraiture. When I bought the Contax 645 film camera, I was obsessed. I used it for nearly everything. I have slowed down on my useage of the Contax for my portrait work for a few reasons. There are other cameras that I enjoy shooting more that require a bit more time and concentration that I can afford outside of a wedding day. I find myself leaning more toward my Hasselblad 202FA and Leica M-A film cameras for my portrait work. There is something about the slow, methodical process of those cameras that I feel makes me a better photographer. I am also less concerned about dreamy bokeh when shooting my portrait work. All that being said, it's still a wonderful portrait camera and a joy to use. There is no reason this couldn't be your do-it-all camera system.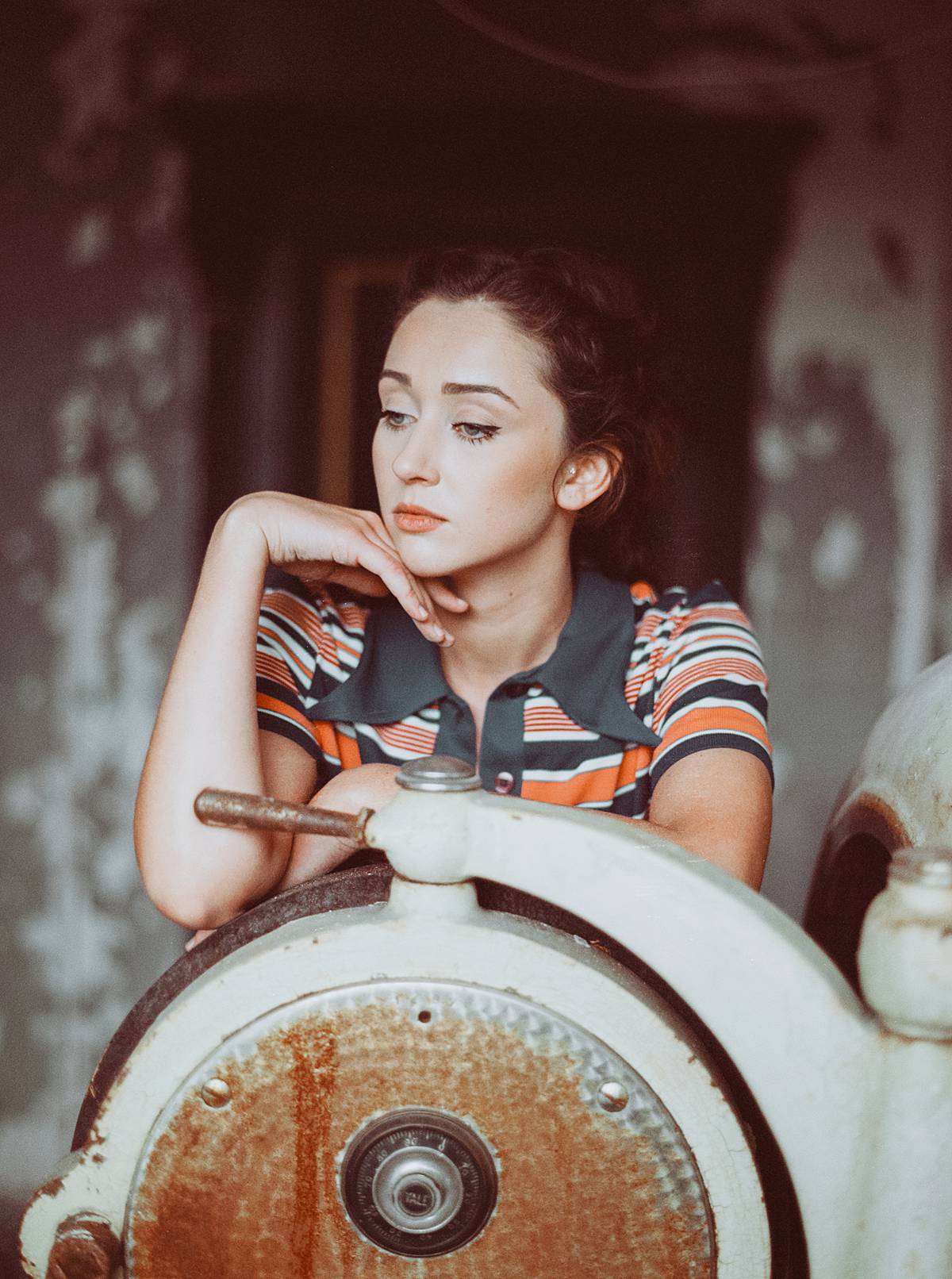 The shallow depth of field still can be a nice artistic tool in everyday portrait work. This portrait shot in Asheville, NC at F2.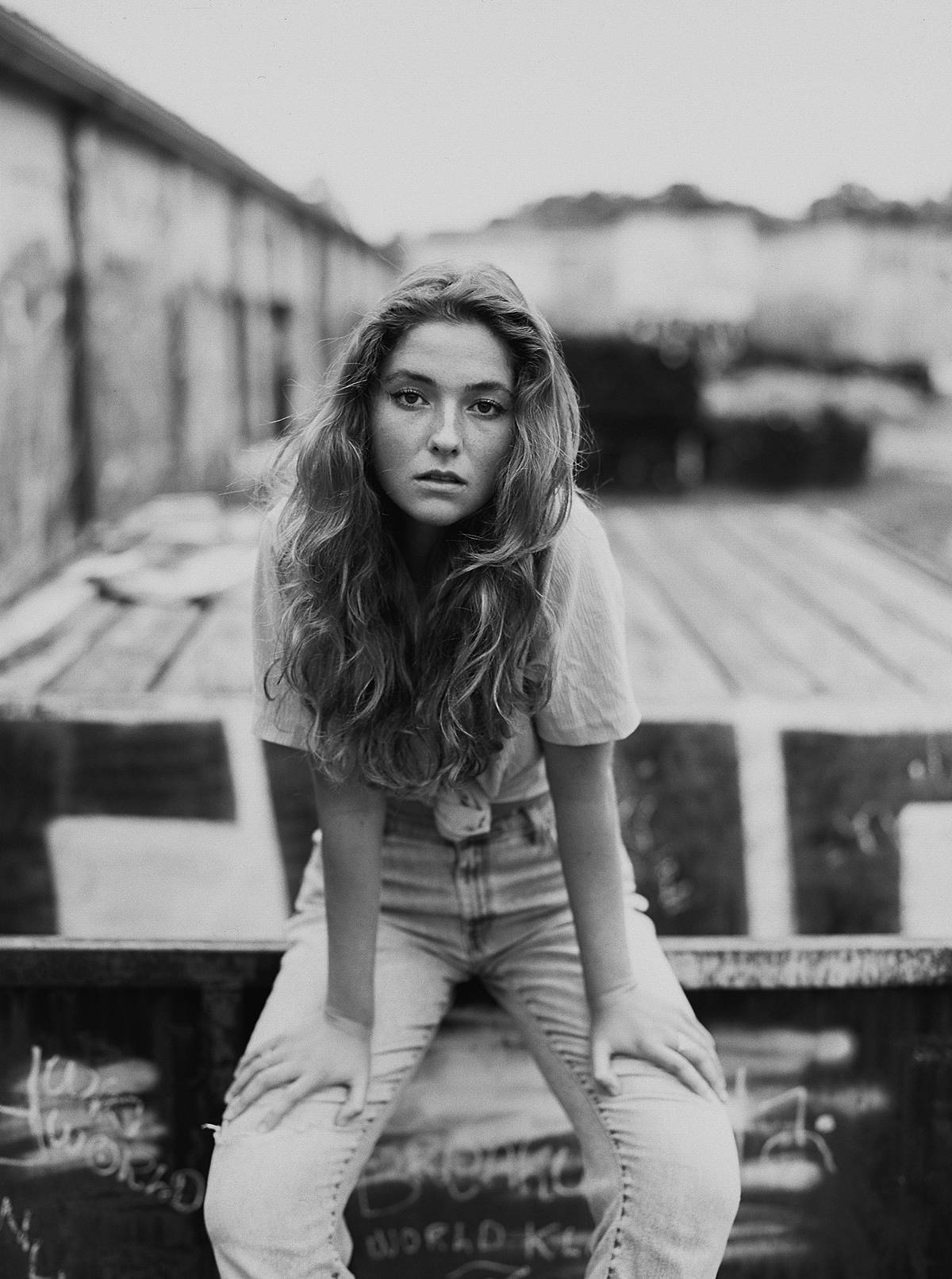 Review - Using the Contax 645 in Studio
Strangely, this is the reason I most use the camera anymore. I love using the camera in studio. Oftentimes studio portraiture is all about capturing that exact moment in between breaths when you the subject's expression is just right. That's hard to do with a film camera system that is slow or has a very dim viewfinder. The Contax is easy to use and I can alternate between the 80mm F2 lens and Macro Planar 120mm F4 lens depending on what I am photographing. For beauty headshots and something where I need the longer compression of the 120mm focal length, the macro planar lens is just perfect. 
I use the contax 645 almost exclusively in studio for my studio bridal portrait work.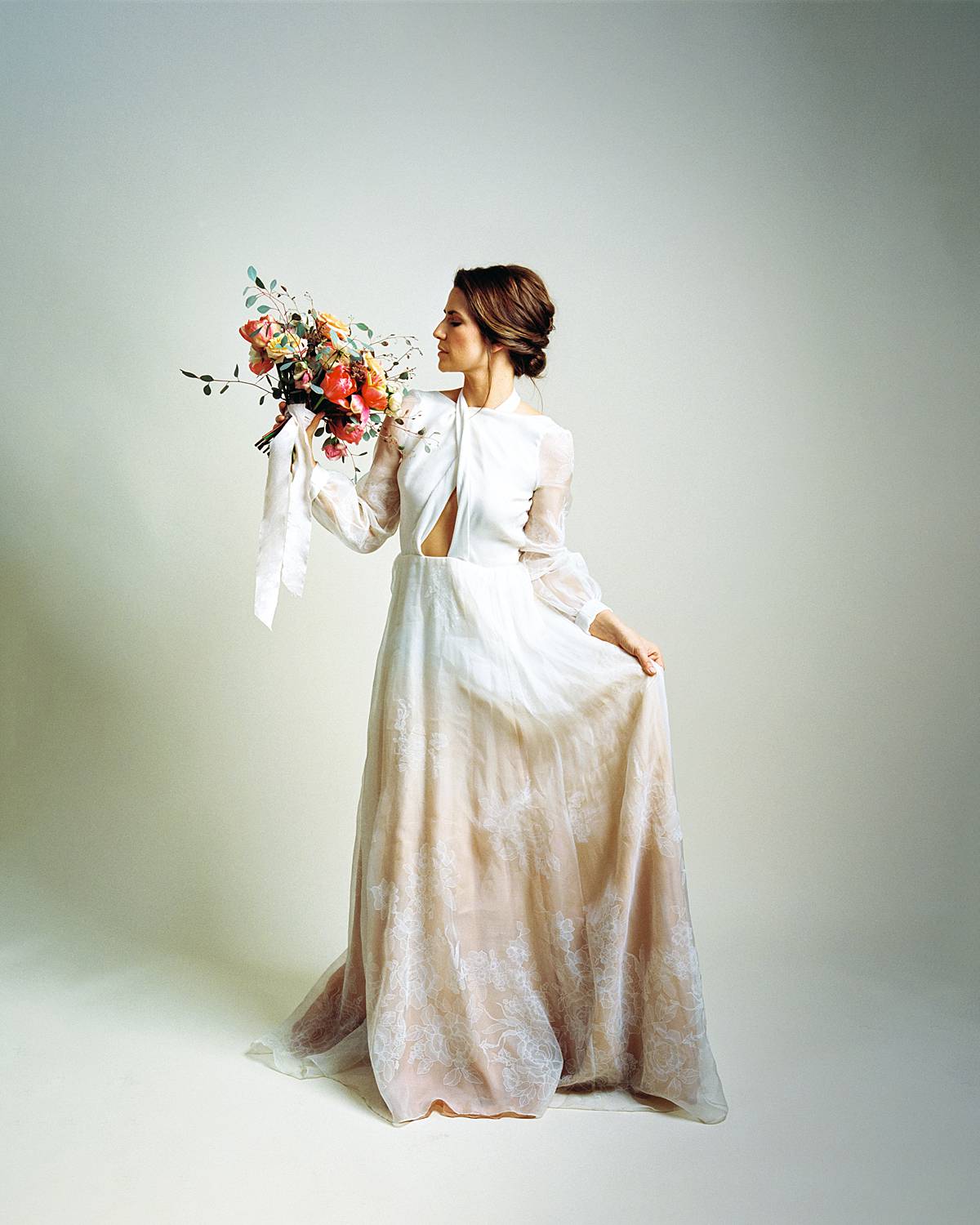 I alternate between lighting types depending on what I am shooting. Most often, I shoot this camera with strobes, but the below two images were shot handheld using an LED light and softbox.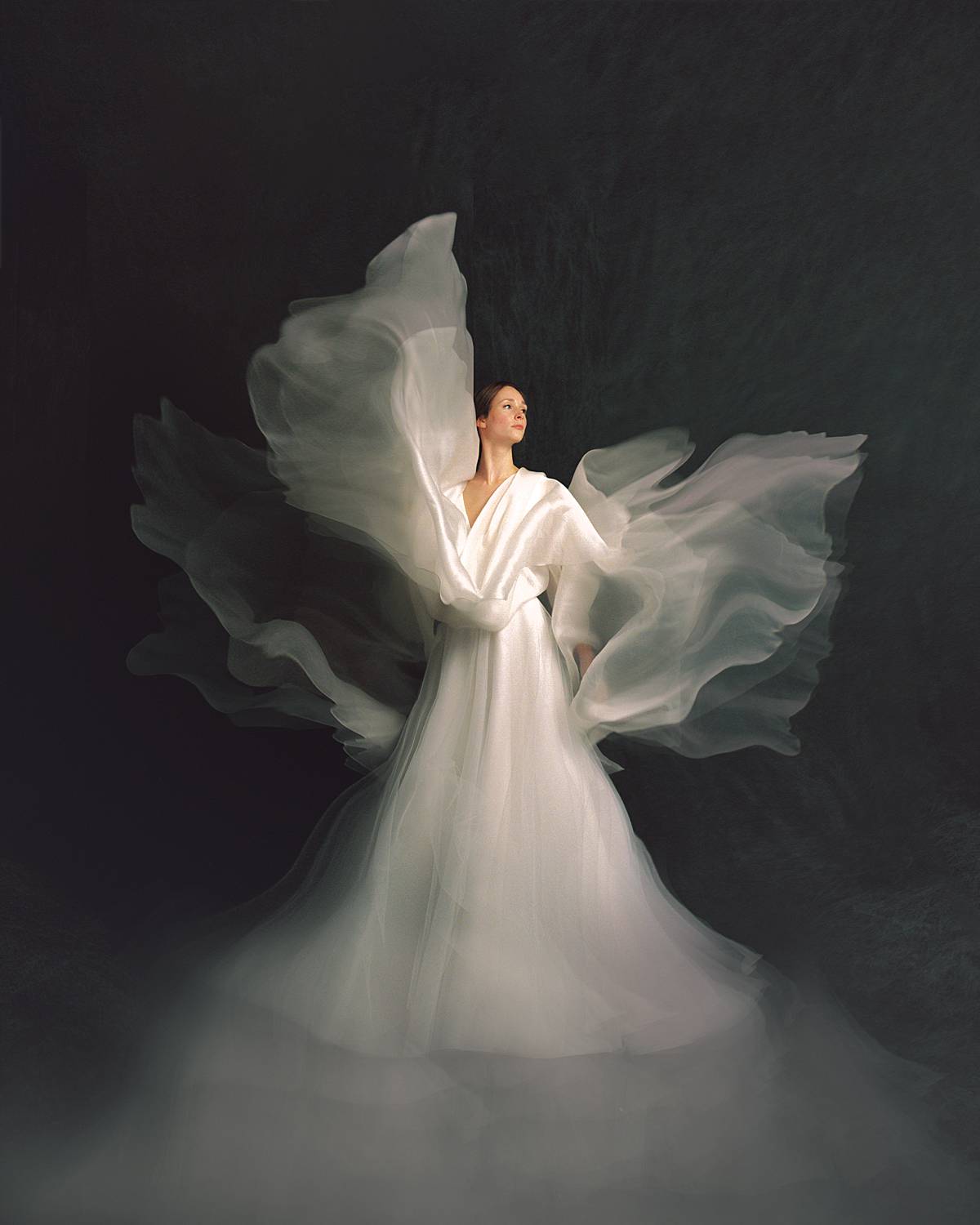 I use the camera for anything from bridal portraiture, branding portraiture and headshots, fashion portraiture to boudoir.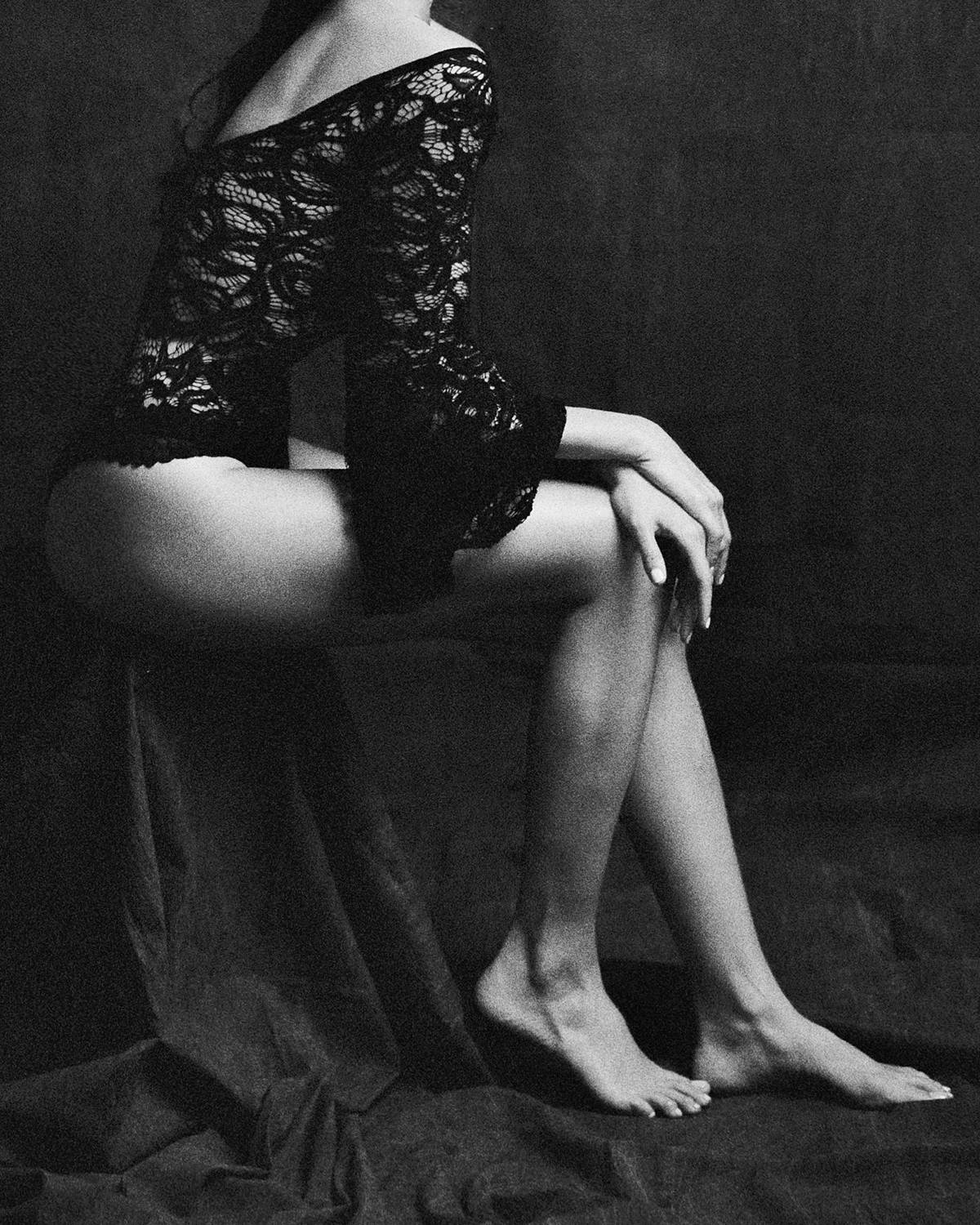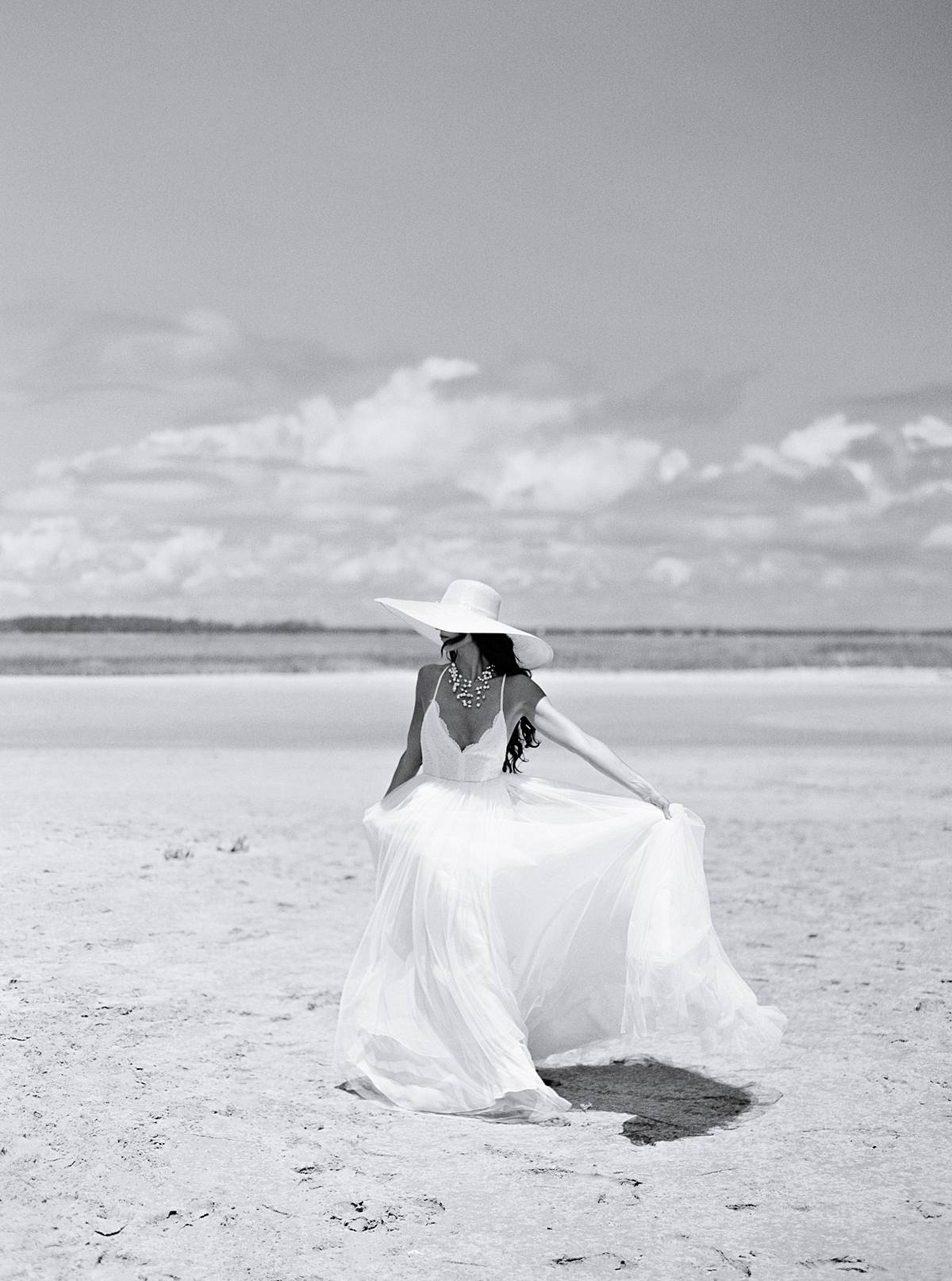 I still use other film cameras, including other medium format systems, in studio but where I use the Contax 645 exclusively is with strobe portraiture. It syncs at 1/90 of a second with my strobes usign my Godox triggers. I just manually meter the flash power setting using my Sekoni L-558 and I am good to go. I just love shooting this camera with strobes and film. I will be writing an entirely separate blog post reviewing the Contax 645 for studio work and strobe work and will update this blog when I do.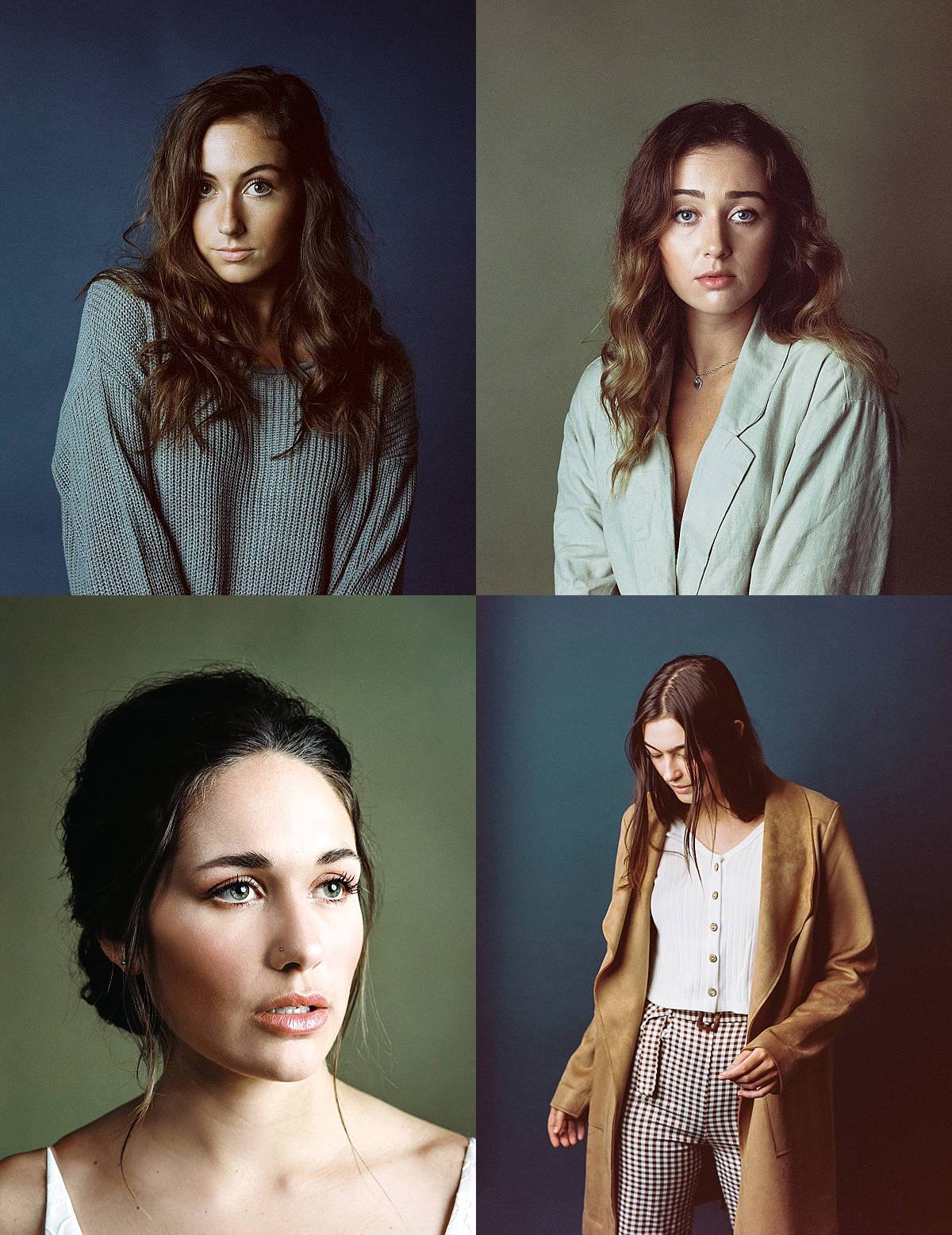 Cons and Downsides of the Contax 645 Film Camera System
As I described above, I quite like the camera. My biggest problem with the camera is kind of a strange one and is the biggest reason that I have started using it very little at weddings. Honestly, if I didn't use the camera so much in studio, I would have sold it. My biggest complaint about the Contax 645...everyone uses it. I've grown to resent the camera for 2 major reasons. First, the lens has such a signature look and I feel like it has made wedding photography a bit homogenized. Nearly everyone shoots that lens at F2, even for things like tablescapes and venue shots. It's too easy to create dreamy images and ignore the art of storytelling or composition. I can look at breathtakingly beautiful film wedding images on instagram all day...and they all look the same. I think the popularity and prevelence of the Contax 645 is slightly to blame for this. Secondly, and sort of an extension of the first, I resent how much the camera system is a part of a photographer's brand. Most film wedding photographers have a headshot where the brand placement is right in the foreground and the most noticeable thing in the portrait. Sometimes, the camera logo is the focus itself, not the photographer!  I think it's a bad thing for the photography industry when a camera brand becomes so defining for that photographer's brand and existence. People just getting into film photography go out and buy a $3500 camera and take "mentoring sessions" from photographers specifically on how to use that camera. I think it's a bit of a shame that a camera brand and look overshadows a photographer's sense of composition, color, and storytelling.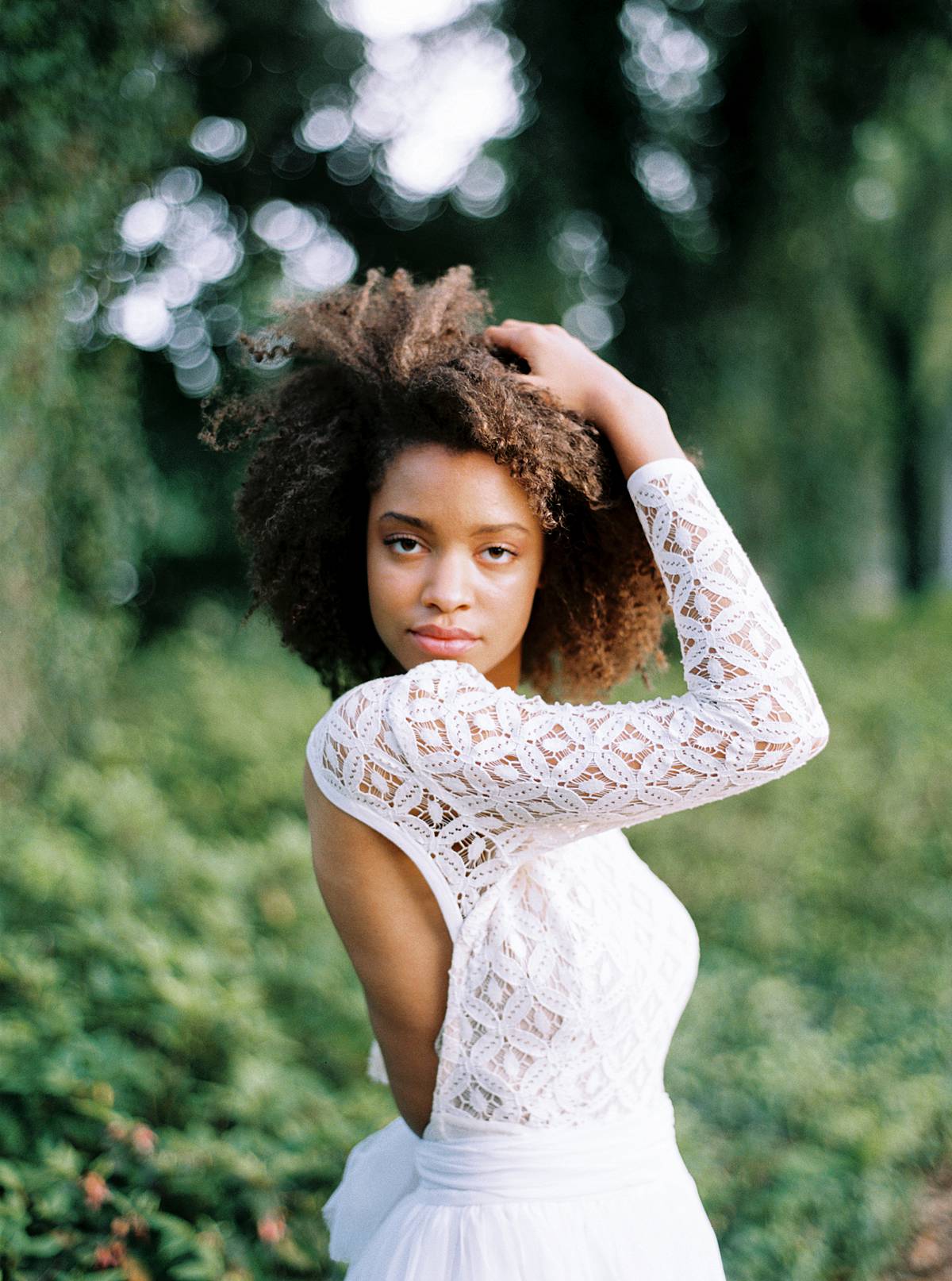 The Contax 645 and Film Flatness Problems
Film flatness is a common problem with Contax 645 cameras. The phenomenon occurs when the film is not flat against the film insert, thus you have an appeared shift of the focal plane of the image when moving from left to right. In the most extreme cases, it can cause something near infinity in the background to be in focus on one side and a portrait subject 10 feet from you to be in focus on the other side. Where this causes the most problems is when shooting large groups of people, as someone on the end might be out of focus while everyone else is in focus. This isn't the most extreme example I have ever seen but it is the only one I could locate in my galleries. You'll notice how the bridesmaids on the right side are sharp and in focus, but the bridesmaid on the far left is not. This was shot at F4. The biggest giveaway, since you aren't sure that the bridesmaids were in a perfectly straight line, is how in focus the stop sign 30 yards in behind the bridal party is.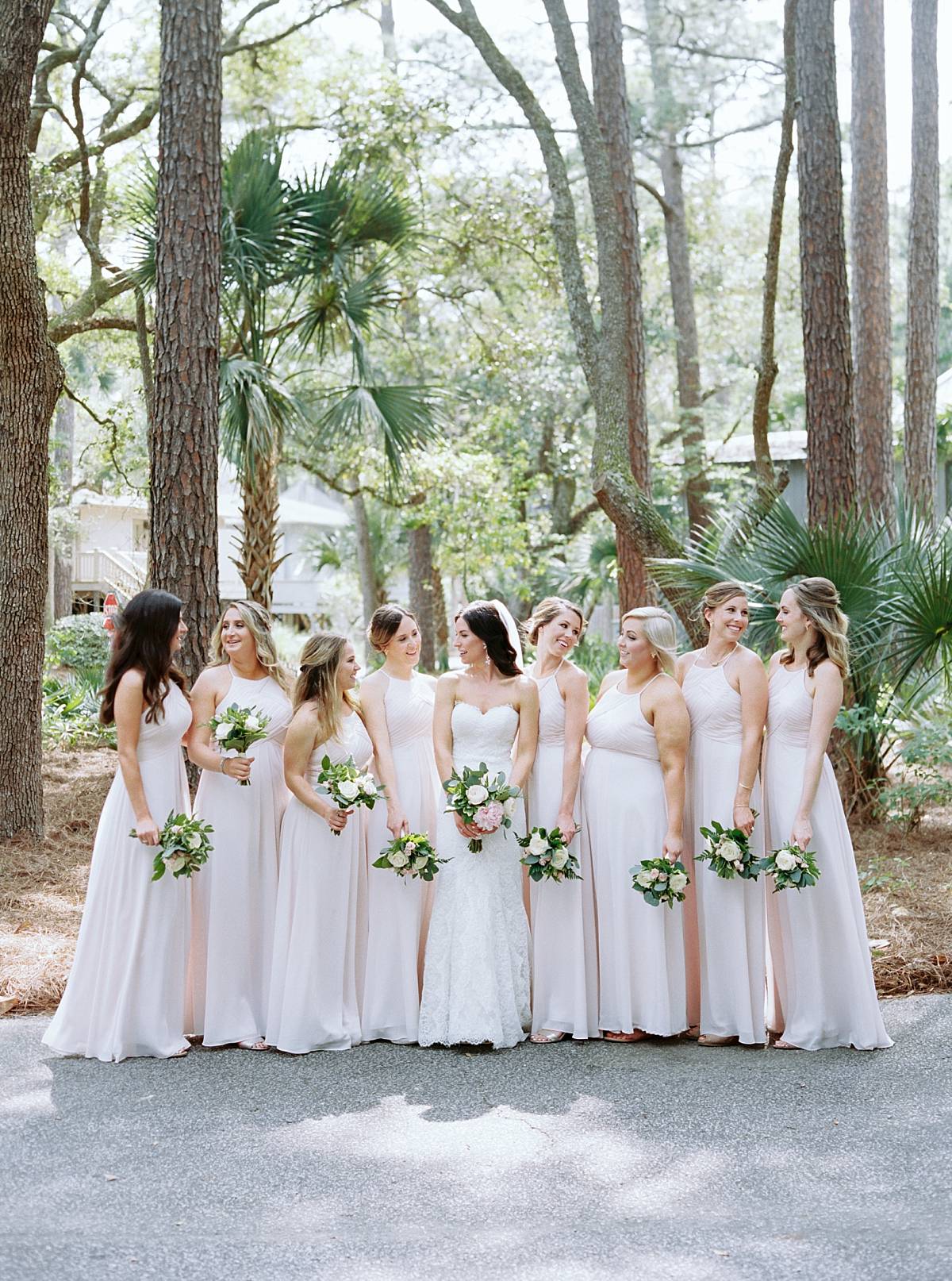 Contax made 'vacuum' inserts for 220 film that were supposed to resolve this issue and a few companies modify these for 120 film, but I haven't heard amazing results and they are quite expensive. Every single person I know that shoots the Contax 645 system has film flatness problems. It's just one of those things you learn to deal with and a great reason for shooting digital backups when doing large groups.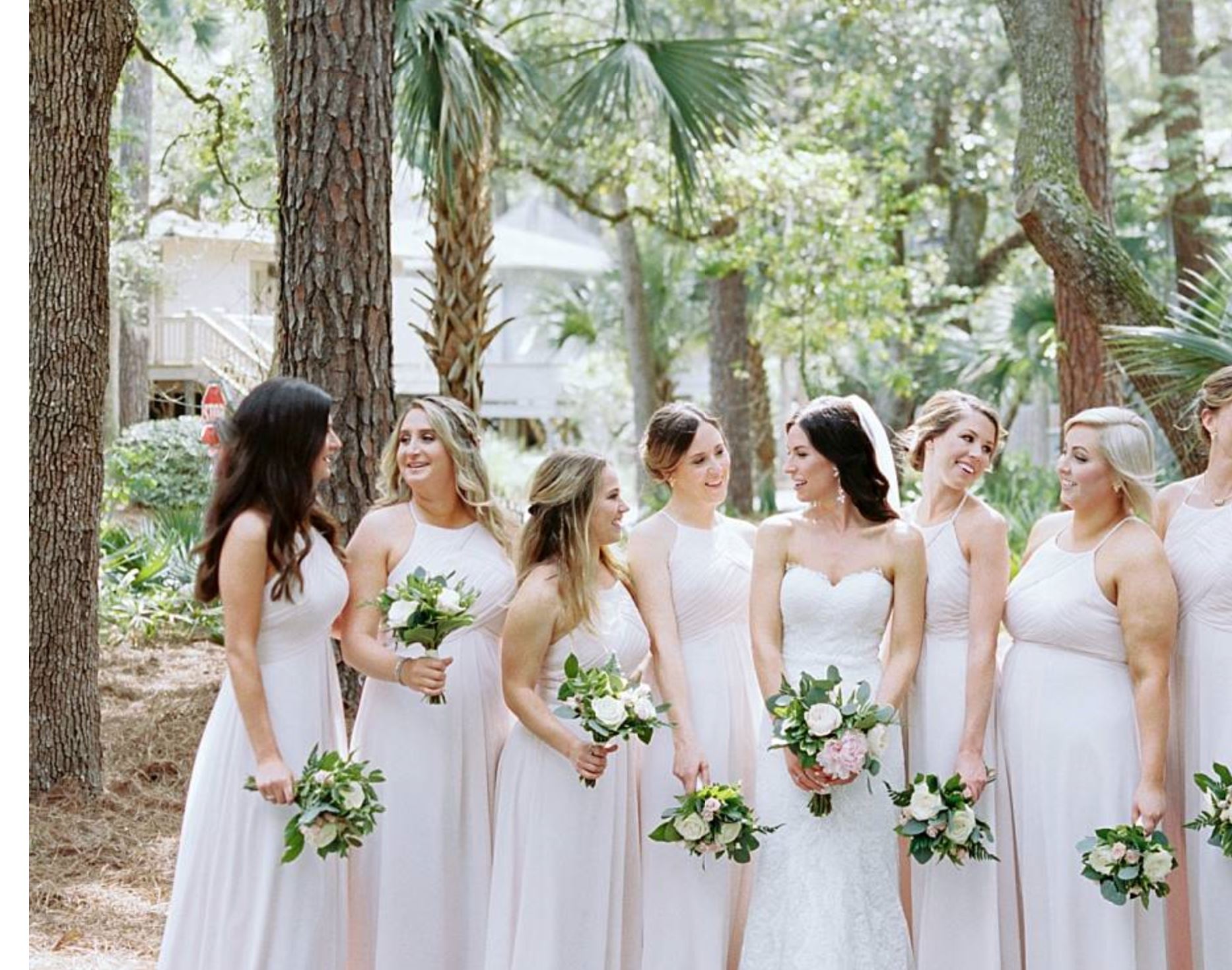 Thanks for reading my review of the Contax 645 medium format film camera system for weddings and portraits. I am an experienced film photographer, shooting all my work on film, and having shot most of the popular camera systems on the market. If you have any questions about the Contax 645 and my exerience as a wedding and portrait photographer, please reach out! Be sure to check out the rest of my blog for more camera reviews, galleries and other film photography work. 
More Camera Reviews, Photography Tips and Helpful Articles on the Blog
For Photographers - Brian D Smith Photography Film and Education Blog
Learn more about Film Photographer - Brian D Smith Photography
Brian D Smith Portrait, Wedding, Editorial and Branding Photography
~~                                                                                      ~~
If you are inspired by what you read, I'd love to invite you to reach out about the photography services I offer. My guarantee is that you won't find a photographer that cares more about you and your story than I. I'm endlessly passionate about telling stories on film and pushing the boundaries of art in editorial, lifestyle and portrait photography. I operate a photography studio in Charleston SC and Traverse City Michigan. I'd be thrilled to work for you and document your story, wedding or business in Charleston South Carolina, Northern Michigan, or any destination abroad. LGBTQ supporter and firm believer in the cause for all races to fight for equal rights. 
If you'd like more info about this post, would just like to chat, or are ready to book, reach out to me by visiting my contact page here!