Charleston SC Film Bridal Portraits in Studio with Bold Olive Green Florals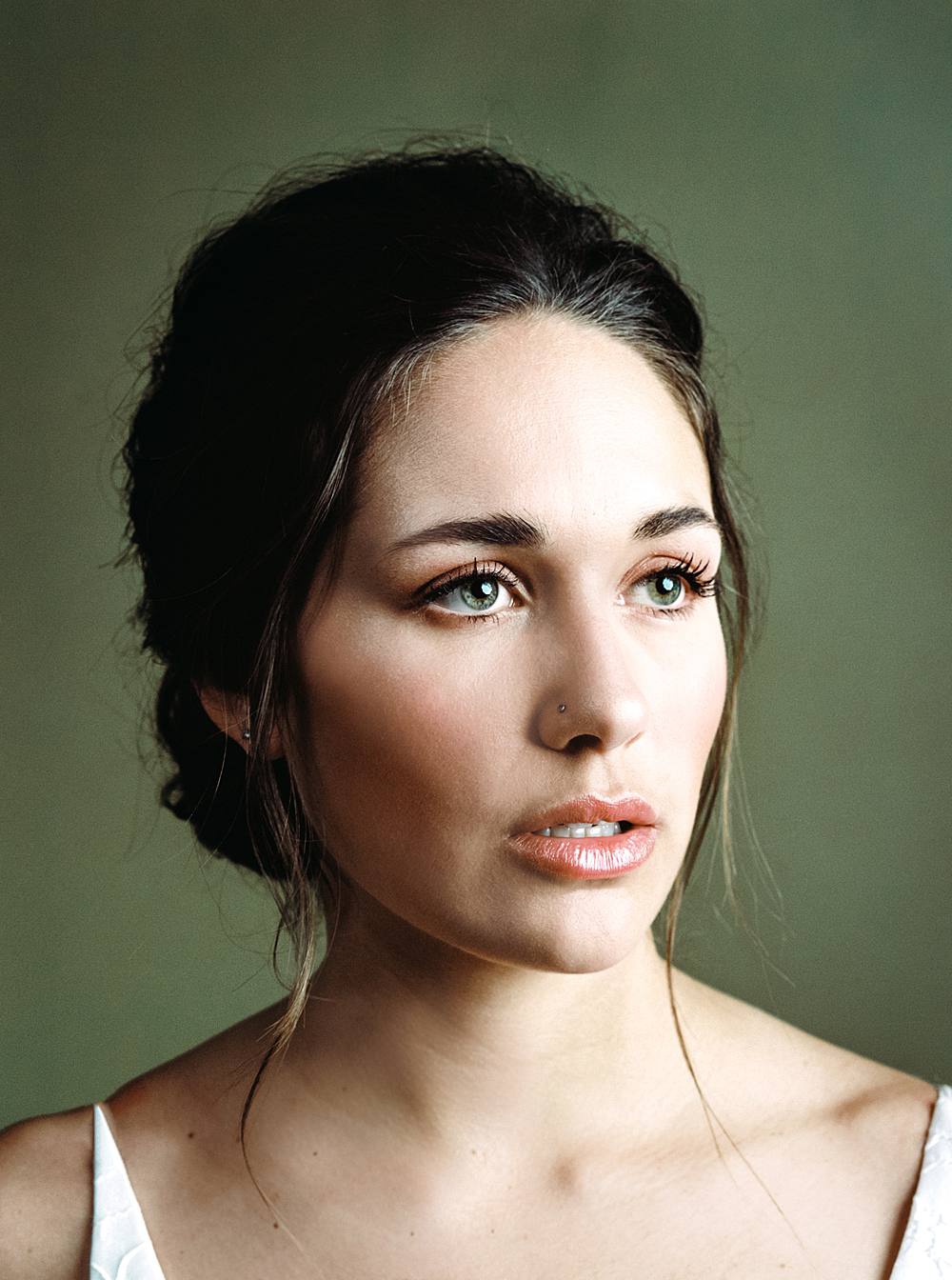 Charleston SC Film Bridal Portraits in Studio with Bold Olive Green Florals
Timeless studio bridal portraits fit for a Charleston SC Wedding by Brian D Smith Photography and Studio Sixty Reid. A green eyed bride paired with an olive backdrop, a green leafy wedding bouquet, a blush red lip and an A-Line wedding dress from Modern Trousseau Charleston. All shot on Kodak film.
April 18, 2020, 7:39 p.m.
Studio bridal portraits are one of my favorite things to photograph. There is nothing more timeless and elegant than a bride, and the studio setting is the perfect opportunity to strip away all of the added grandeur of a wedding day and focus beauty in the simplicity. You take away all of the noise, all of the hustle and bustle of a wedding day and you're left with quiet elegance. You're left with a timeless portrait of a bride. You're left with something that is so simple, it becomes unique. For, when you take away all of the other details of a Charleston wedding day, all that you are left with is you. It's your beauty, against a backdrop, and no matter how much someone tries to replicate that style, that image, they simply cannot. Nobody can replicate you. You are unique, and studio bridal portraits are the perfect way to showcase that.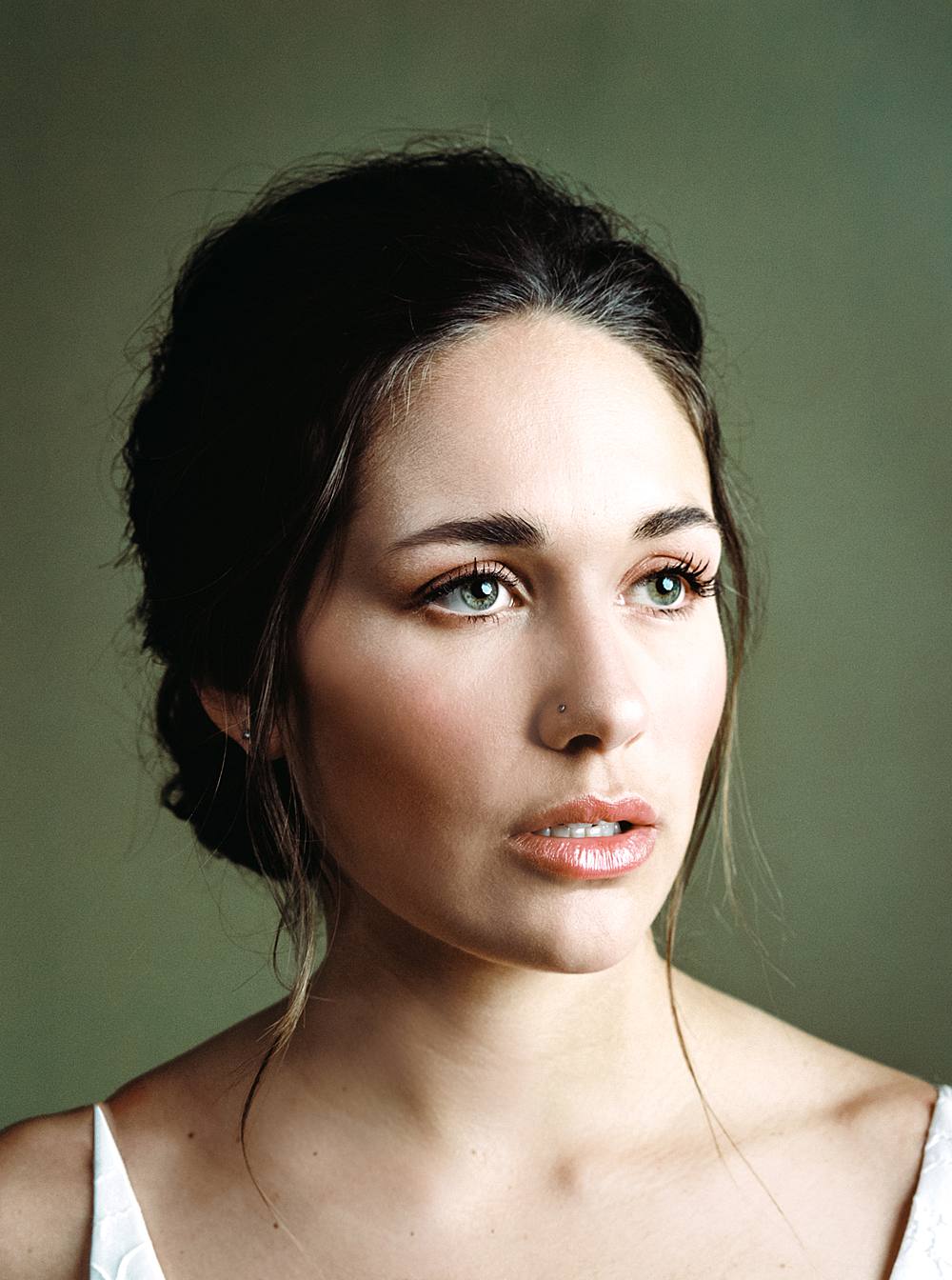 What to expect from your Charleston SC Studio bridal portraits
You can expect a quiet setting. You can expect to have fun, to listen to whatever music you like and if you're into coffee...you can expect a ton of that. My studio bridal portraits are a mix of classical film portraiture and experimental, artistic works. You can expect to have portraits that are so timeless and so representative of yourself and your character, that all of your friends will want them, but they will never be able to replicate them - because you are completely unique. I photograph bridal portraits on film, because film renders skin tones and colors with so much beauty. Just look at the way the colors pop in the portrait, above. Everything can be customized to what your charleston wedding dreams to provide cohesiveness for your big day. I have an array of color backdrops that I tend to work with, but if you have a particular color that you would like to represent you and coordinate wedding florals with, we can order it! Most importantly, you can expect a nice and friendly connection. I cherish the connections I make with clients in my Charleston SC studio and I promise you that after a few minutes of conversation and coffee, you'll be having fun. I make it easy to have your studio portrait taken because, let's be honest, when was the last time you were photographed in a studio?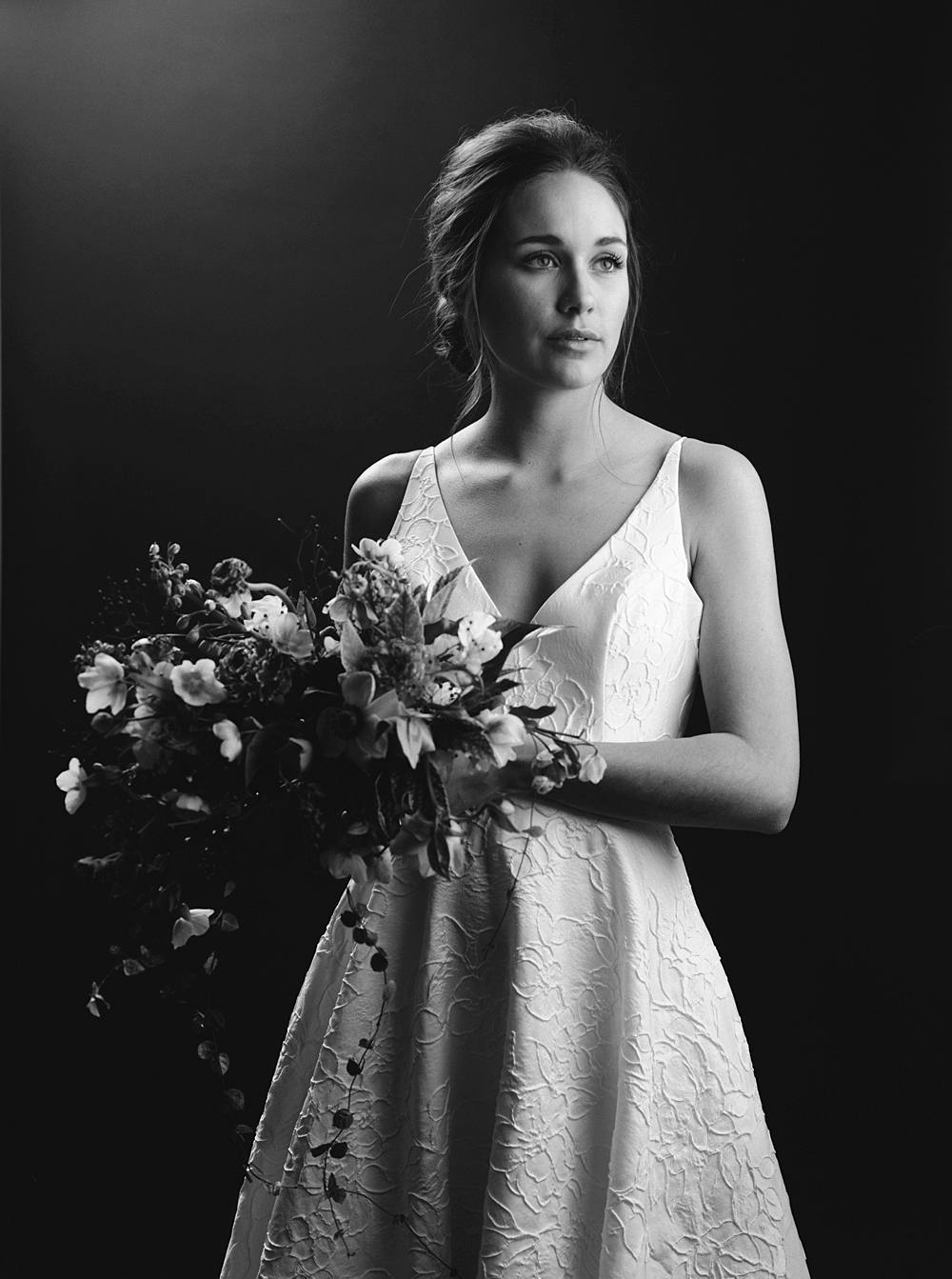 Where is my bridal portrait studio located
I photograph out of my home studio in Downtown Charleston South Carolina and Traverse City Michigan. I can accomodate all of my brides in studio, whether for a Charleston SC Wedding, Northern Michigan Wedding, or destination wedding. If you can't make it in to the studio, I can bring the studio to you. The options are unlimited! We can rent an old building, an old house, a warehouse, etc. We can photograph in front of a backdrop out in a field. If you are looking for something timeless in your bridal portraiture, we can do timeless. If you are looking for something art forward and experimental, we can do that!  If you want to leave it up to me, I'll do both!
What makes my Charleston SC Photography Studio unique
Well, for starters, I'm the only photography studio in Charleston SC providing elegant heirloom portraiture. I'm certainly the only Charleston wedding photographer offering it to brides. More importantly, even if there were a hundred bridal portrait studios in Charleston, I promise nobody will be as attentive to you and creative for you. Nobody has the passion for portraiture that I do and nobody is shooting film the way I do. I pride myself on continuously learning and pushing myself as an artist, and I promise that no two studio experiences are the same. 
About the Charleston SC Studio Bridal Portrait Session 
This Charleston SC studio bridal portrait session was designed around the color green. The lush green textures and earthly colors of the bridal bouquet matches the olive seamless paper backdrop, which all matches the brides green eyes. The color coordination and attention to detail is what makes a Brian D Smith Photography studio bridal portrait totally unique. All of these beautiful colors are paired with a timeless A-Line cut wedding dress from Modern Trousseau Charleston. You won't receive this level of care and attention to detail from another photographer in Charleston.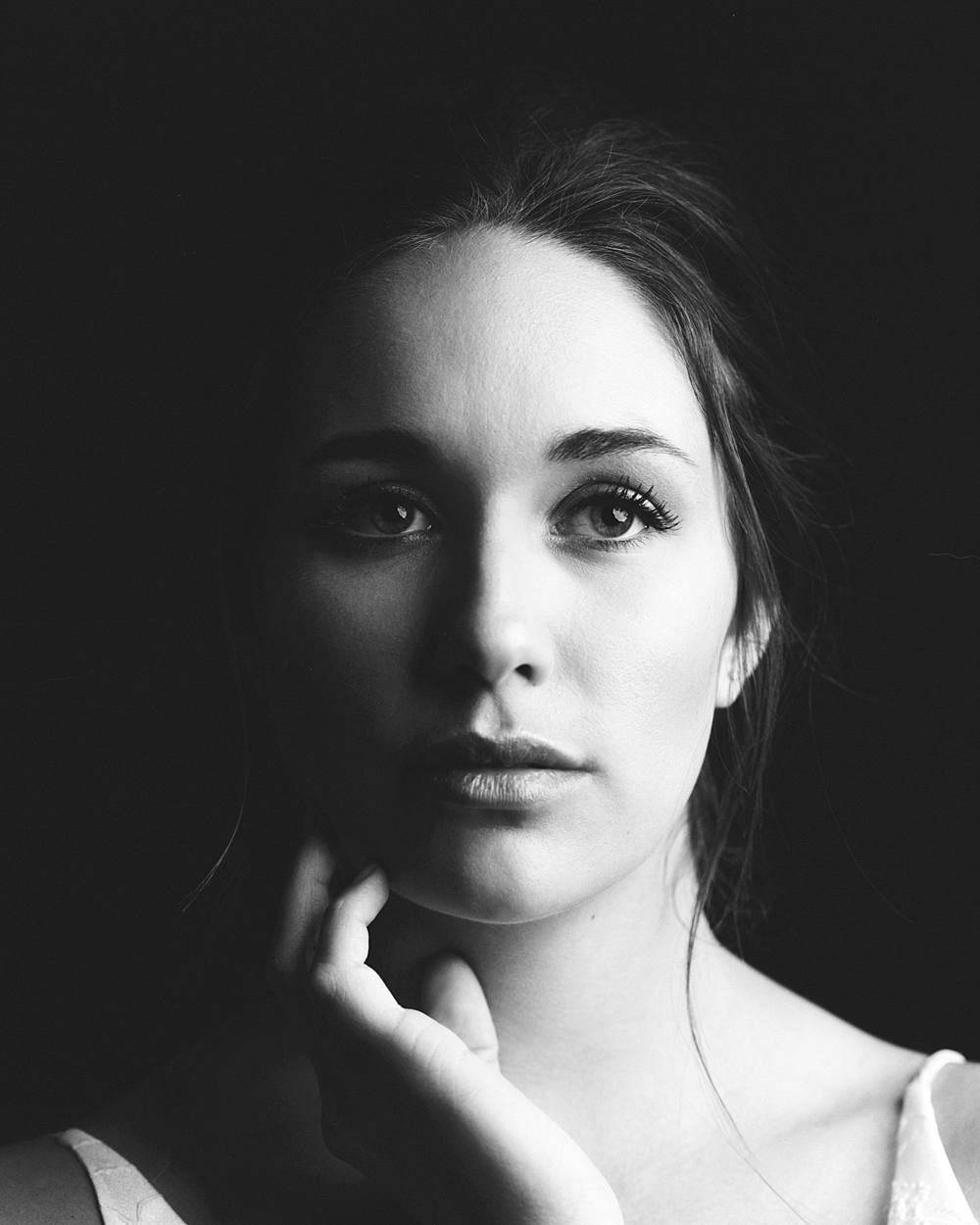 Charleston Wedding Vendor Team
Photography and Studio: Brian D Smith Photography  /  www.instagram.com/briandsmithphotography/
Hair an Makeup: Wild Ivory Beauty  /  https://www.instagram.com/wildivorybeauty/
Floral Design: On A Limb Florals  /  https://www.instagram.com/onalimbflorals/
Dress Boutique: Modern Trousseau Charleston  /  https://www.instagram.com/moderntrousseaucharleston/
Model: Alicia Nailand  /  https://www.instagram.com/alicianiland/

~~                                                                                      ~~
If you are inspired by what you read, I'd love to invite you to reach out about the photography services I offer. My guarantee is that you won't find a photographer that cares more about you and your story than I. I'm endlessly passionate about telling stories on film and pushing the boundaries of art in wedding and portrait photography. I'd be thrilled to work for you and document your story, wedding or business in Charleston South Carolina, Northern Michigan, or any destination abroad.
If you'd like more info about this post, would just like to chat, or are ready to book, reach out to me by visiting my contact page here!