Erin and Matt's Cheerful Charleston Yacht Club Wedding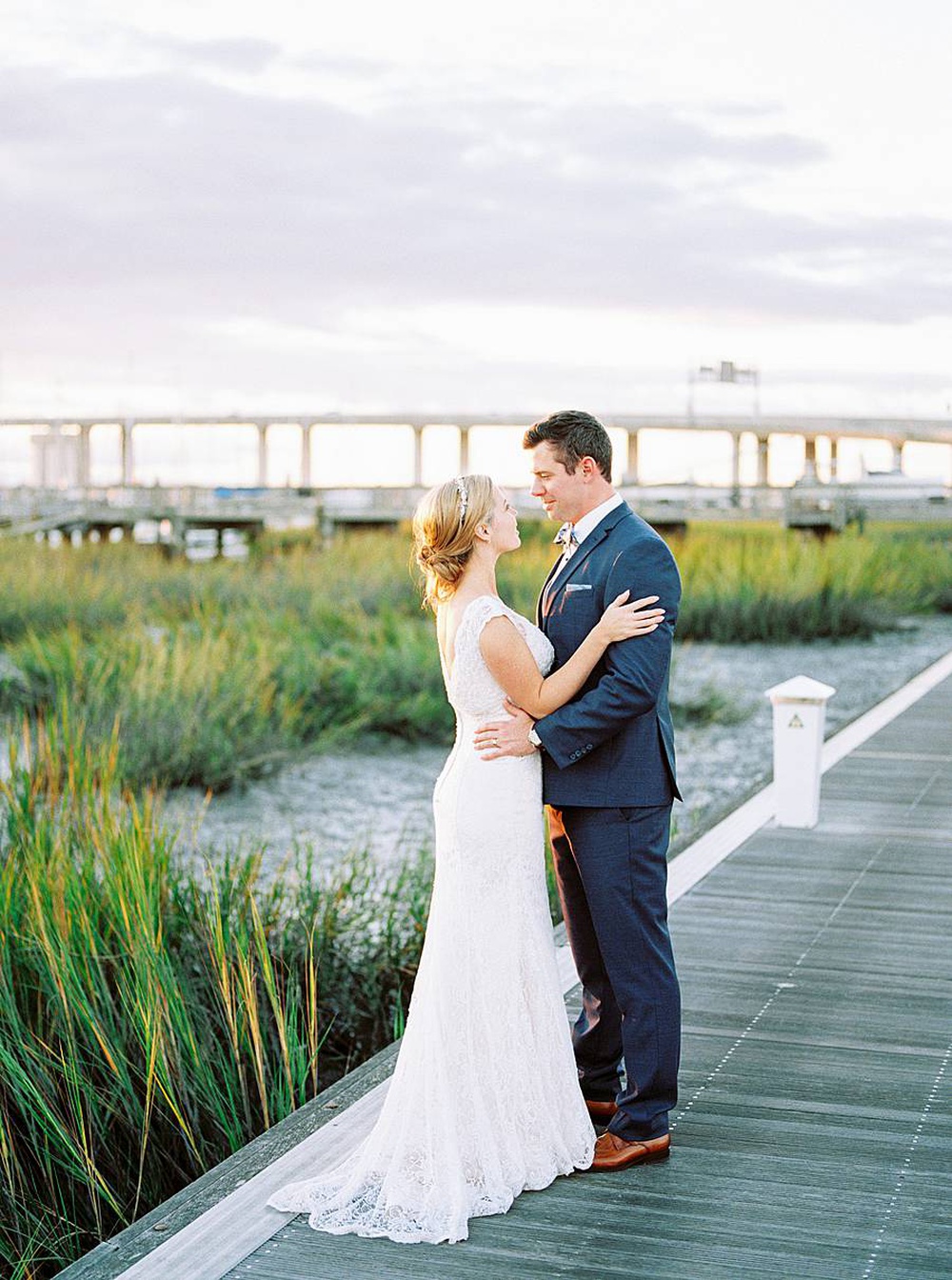 Erin and Matt's Cheerful Charleston Yacht Club Wedding
Erin and Matt were married at the Charleston Yacht Club on a beautiful October day in Charleston. Their joy and carefree love was contagious and made it one of my fondest weddings of the year.
April 24, 2019, 1:33 p.m.
Erin and Matt stressed to me that the importance of their wedding was on the people in attendance.  I met Erin at a coffee shop about 8 months before the wedding and we instantly bonded. I knew we had the right client/photographer chemistry to make beautiful images and, equally important, would have a heck of a fun time doing so. Right from the start, I felt their care free and fun loving nature. They were never stressed, always at ease, and Matt was always ready to crack a joke or make her smile. This quickly became one of my favorite weddings of the year. Not only did they care so much about each and every person in attendance, but they also made me feel at home and feel like I was a beloved guest. I can't stress the importance of this to me. It's why I do what I do. 
Erin got ready at the beautiful Governor's House Inn Charleston.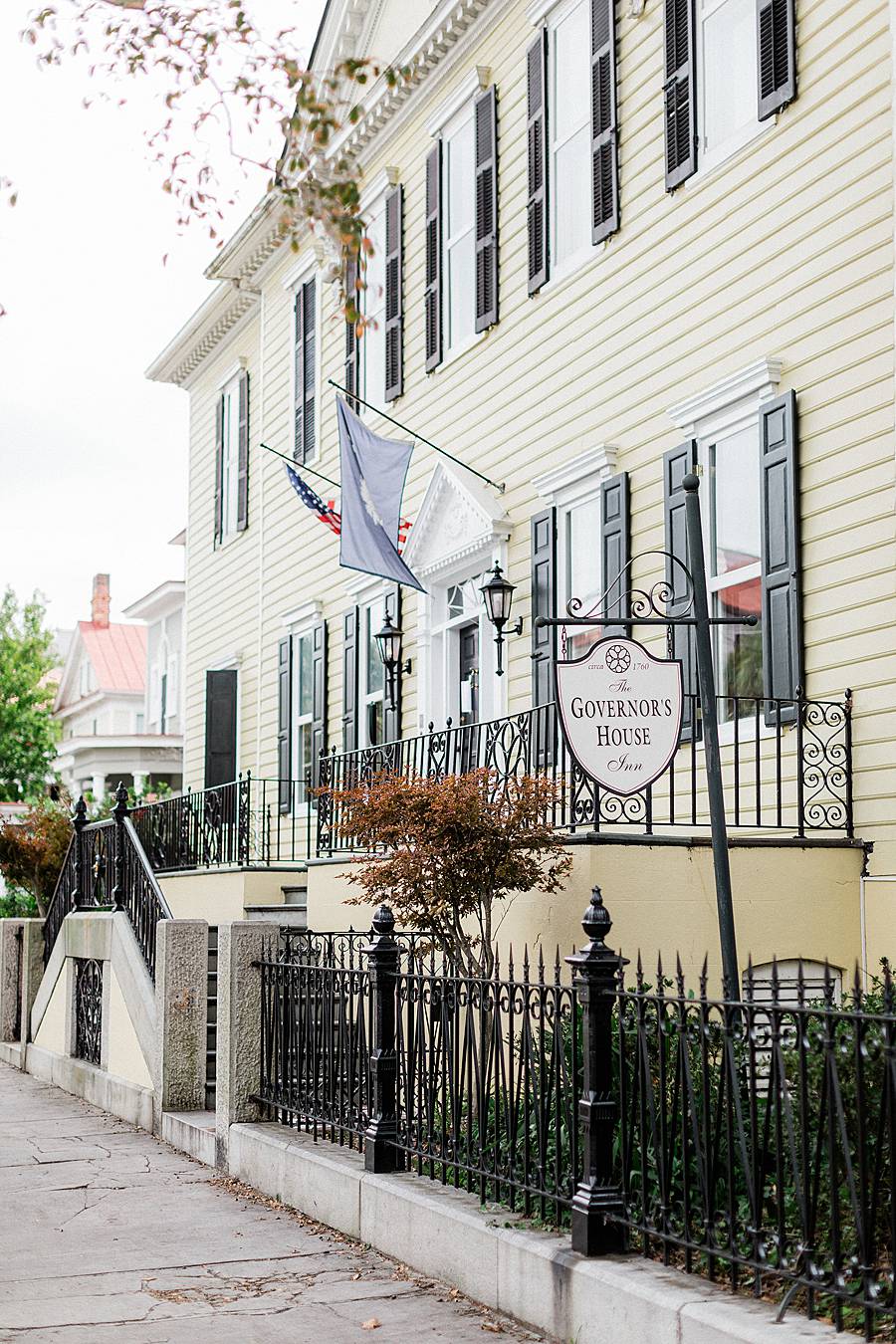 The Governor's House Inn is a historic bed and breakfast in downtown Charleston with beautifu vintage touches, and some bird themed wallpaper to die for....Oh, and these stairs.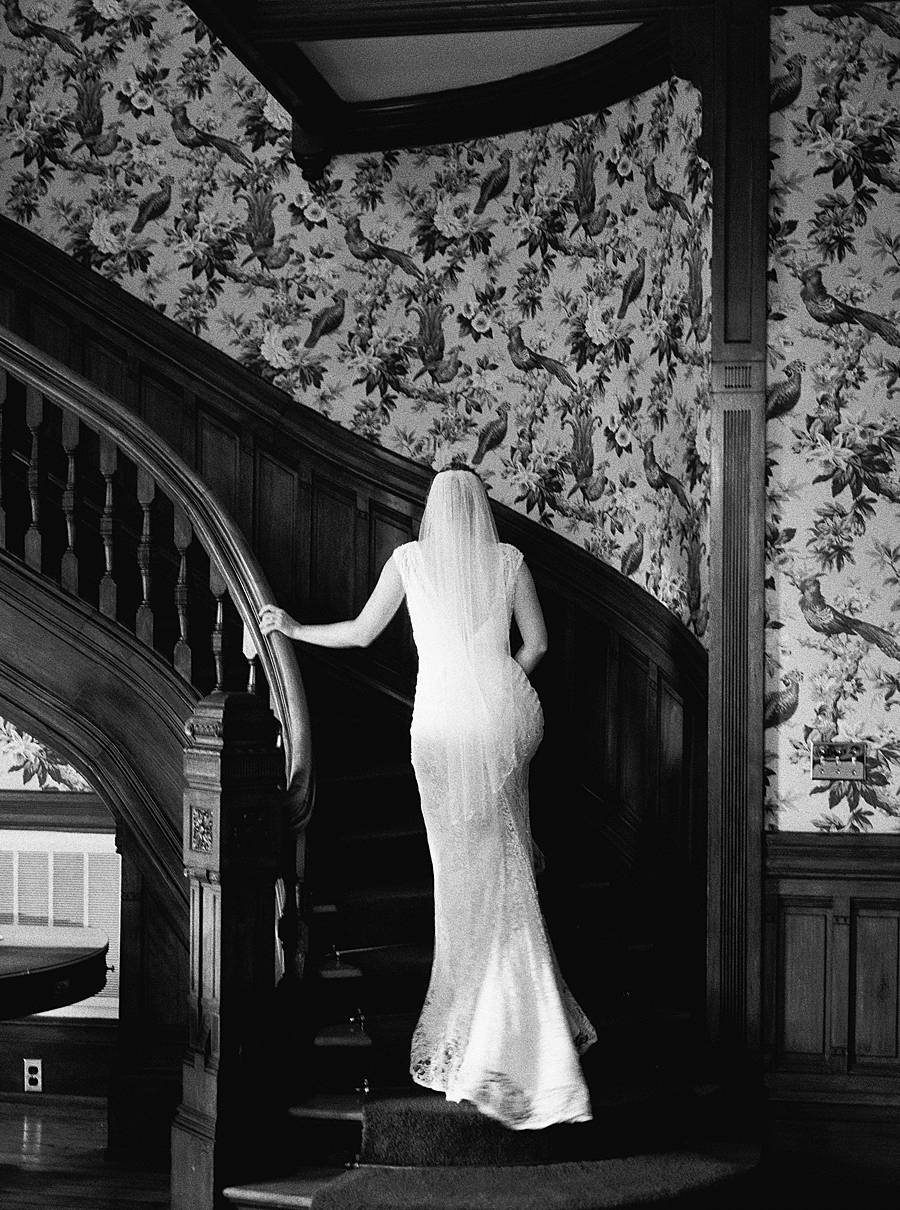 They had their first look in the lovely courtyard to the side of the house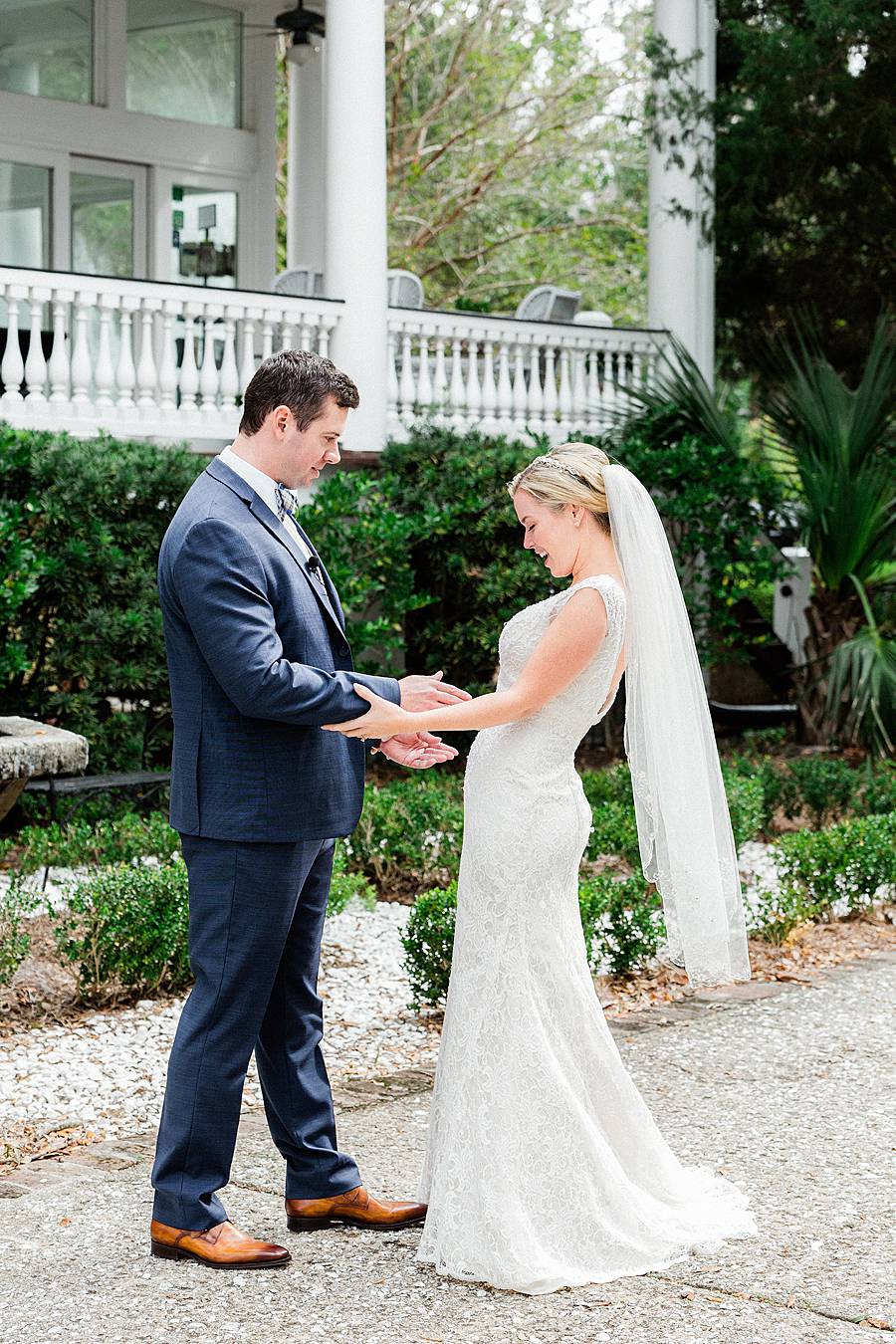 The ceremony was held at the Cathedral of Saint John The Baptist - a historic downtown church with european inspired architecture and gorgeous stained glass windows. It is truly one of the most beautiful churches in the Holy City.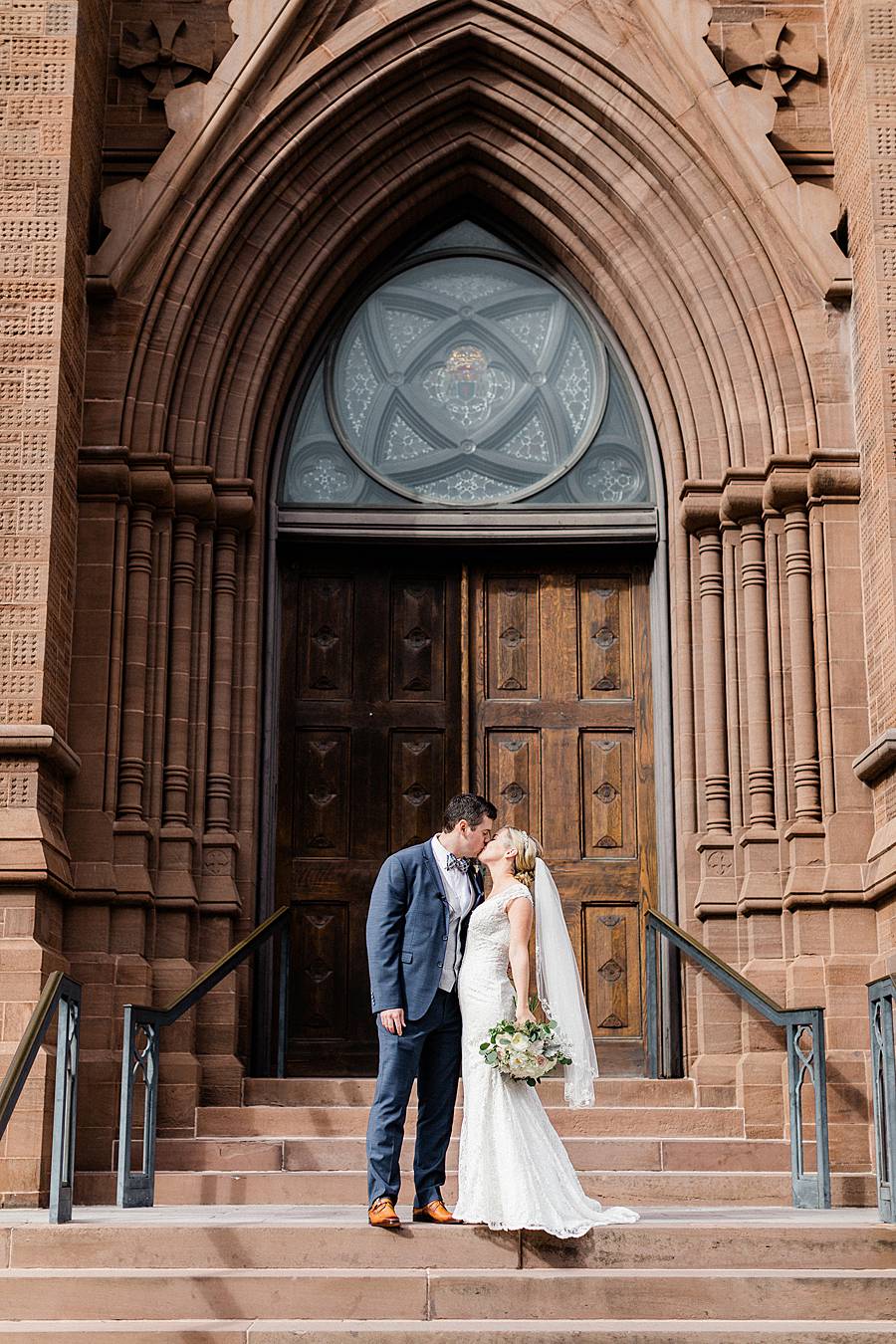 After the ceremony, I marched this cool couple around the streets of Charleston taking pictures at some of it's most well known (for a reason) photo spots...including the lovely, and always timeless Chalmer's Street.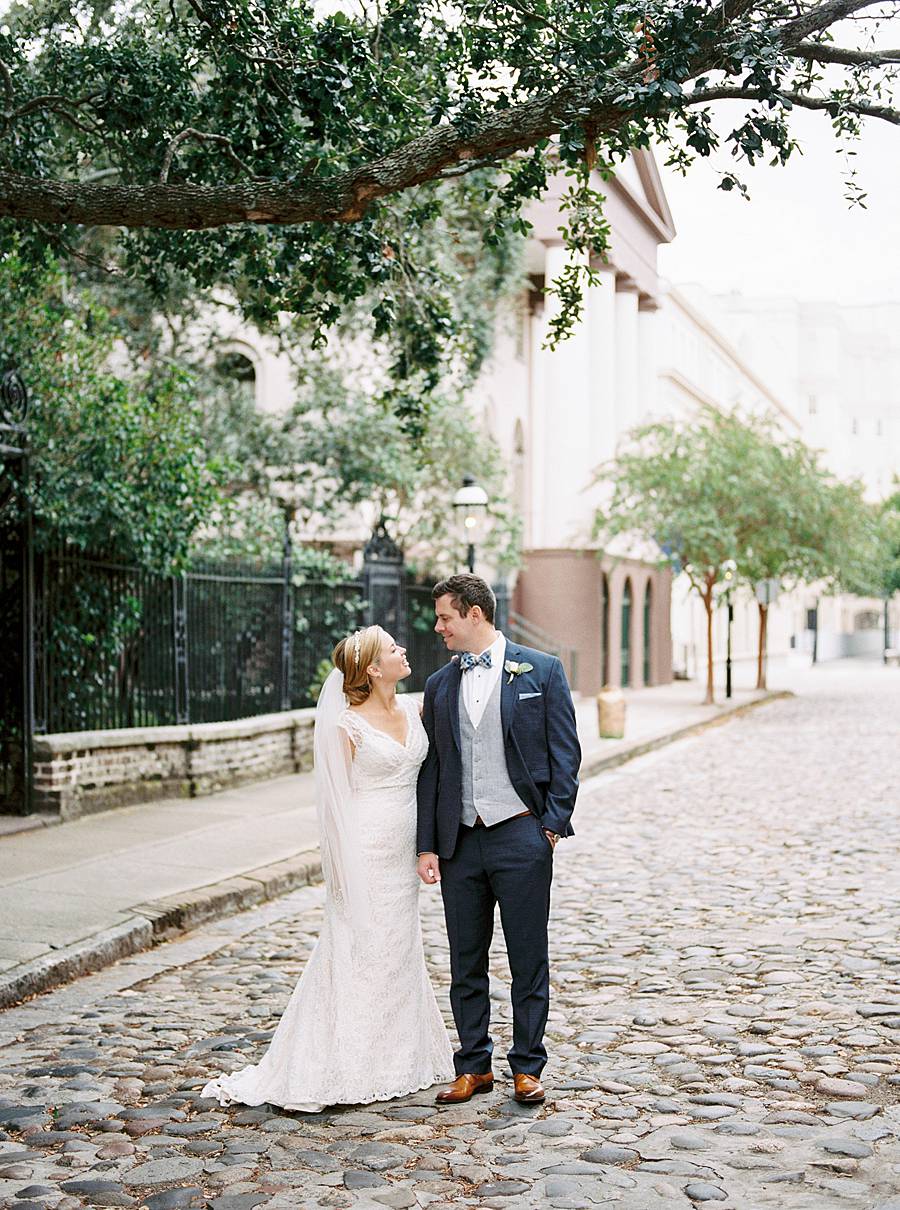 The reception took place at the Charleston Yacht Club. The Yacht Club provides some of the best sunset views in Charleston, as it overlooks the boat pier. The sun changed to a bright shade of pink, as the fading golden light cast a warm tone onto the sweet grass of the marsh. All of this, but not before a romanticly sweet first dance kiss with a backlit water view.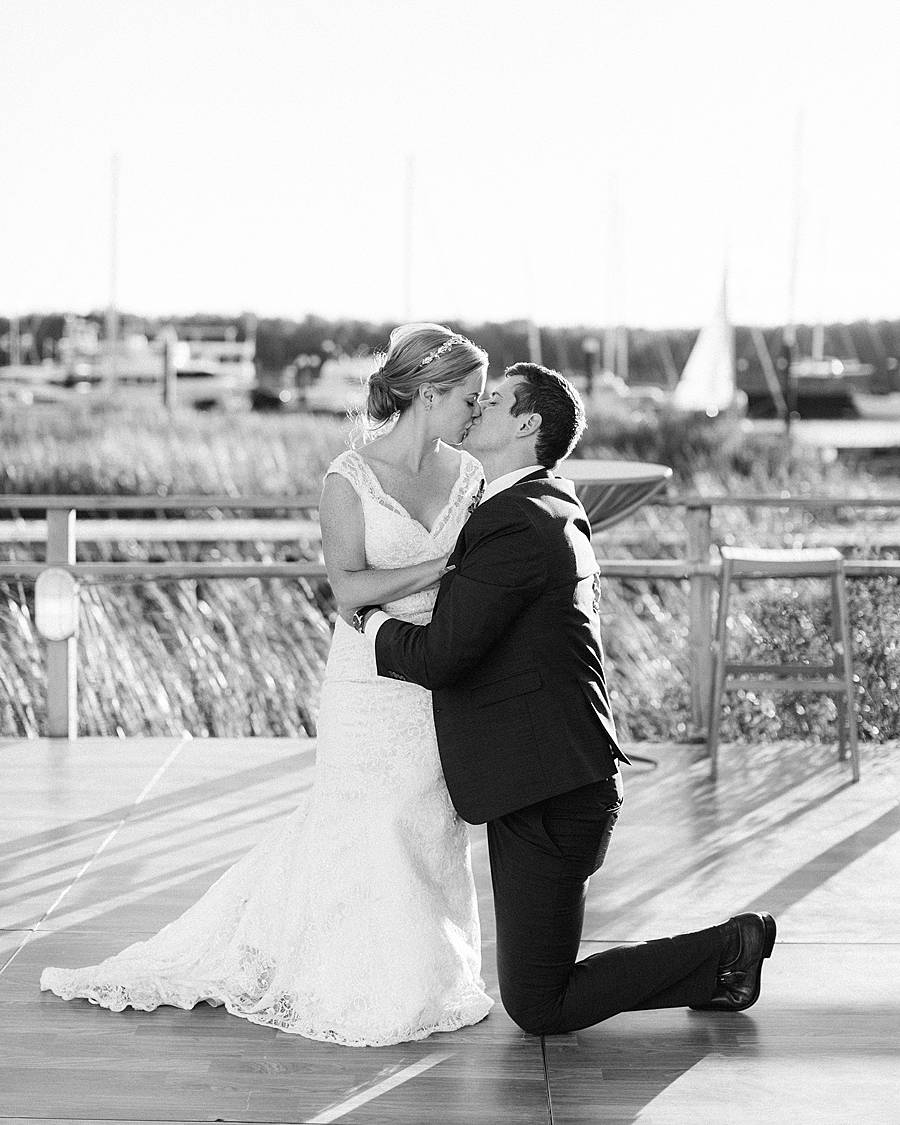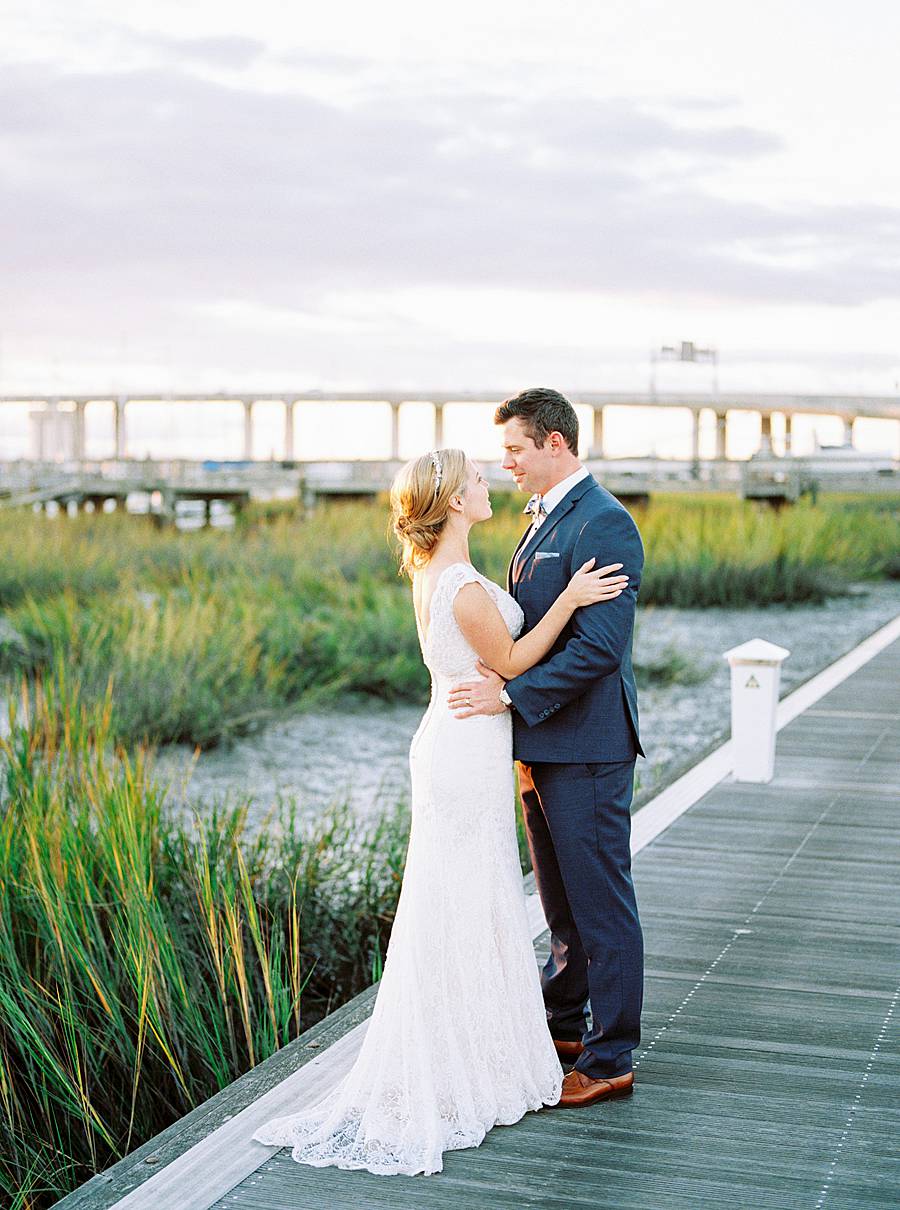 To cap off this joyous celebration, I present to you one of my favorite photos from the day - a 35mm film shot from my #PartyCam (Contax T3) that so perfectly captured their joy and uninhibeted personality on the day of their wedding. Thank you Matt and Erin for letting me be a part of your celebration.