Bridal Portraits in Charleston's Hampton Park - Bodysuit and Skirt as a Wedding Dress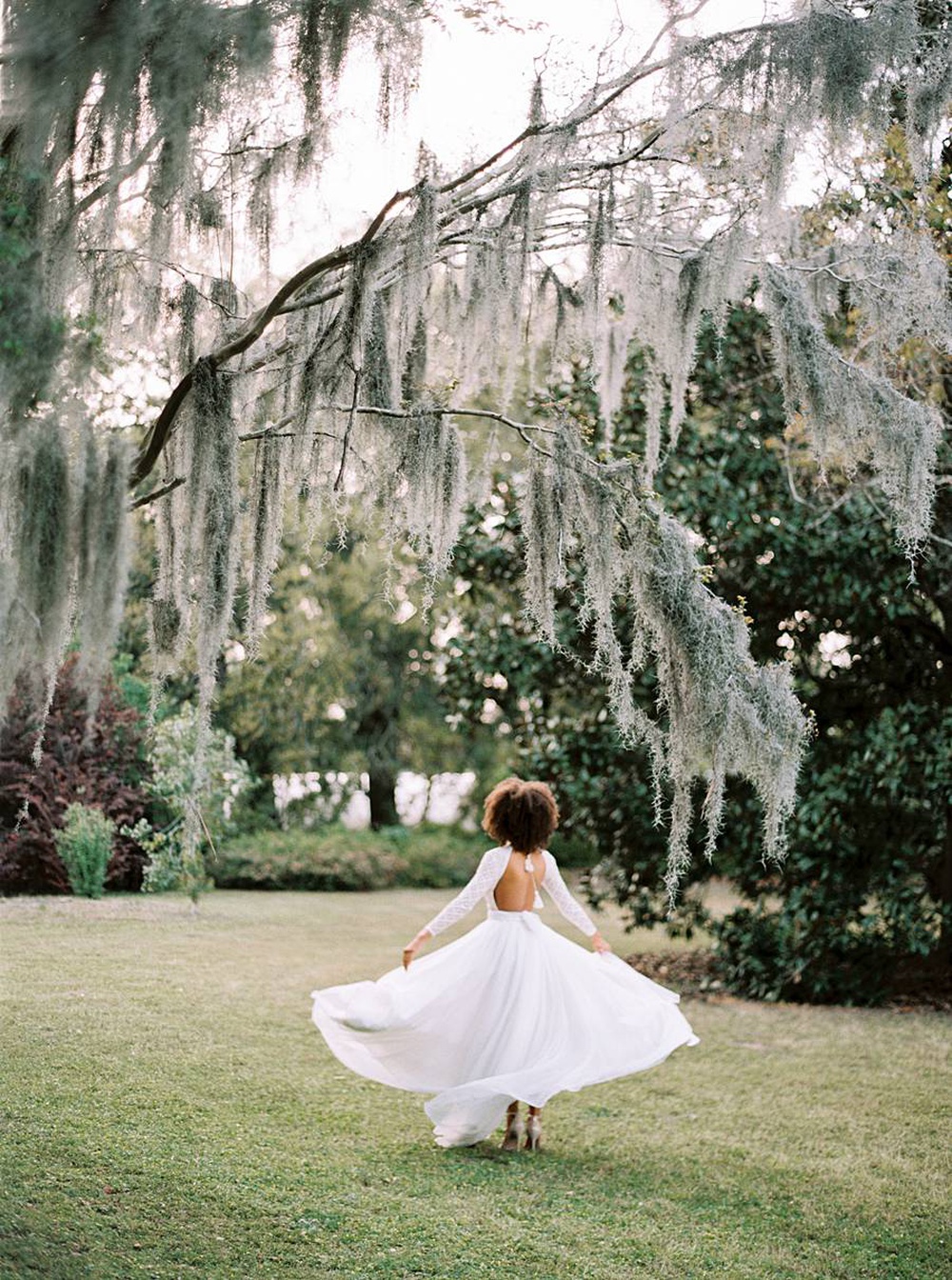 Bridal Portraits in Charleston's Hampton Park - Bodysuit and Skirt as a Wedding Dress
Styled bridal portraits in Charleston's beautiful Hampton Park. Luscious greens and a bodysuit / skirt dress from Sweet Caroline Styles. Effortless movement in your wedding day pictures.
May 1, 2019, 6:53 p.m.
I had the most amazing bodysuit and skirt on loan from Sweet Caroline Styles. The bodysuit was their Stevie model, Etsy - Stevie Bodysuit, and featured an open back with a beautiful, semi-sheer geometric pattern in lace. The skirt was the florence skirt in white/cream, Etsy - Florence Skirt.
Skirt dresses are always some of my favorites to photograph. They move so well, and never hinder your movement on a wedding day. They are graceful and elegant, yet onubtrusive when you are ready to hit the dance floor. Most importantly, they give you free reign to twirl around and get shots like the one above.
If you've never been to Hampton park in the springtime, you need to go, Hampton Park - Charleston, SC Gov, Trip Advisor - Hampton Park. The park has several beautiful locations to photograph and has so many lush greens and textures. It's a popular wedding and bridal portraits spot in Charleston for a reason.
Images shot on a mix of Contax 645 + Kodak Portra 800 film and digital