A Kiawah Island Beach Storm Captured on 35mm Film
35mm Film Lifestyle Documentary of Good Friends and A Charleston Beach Trip
A threatening storm rolled in on our beach trip to Charleston's Kiawah Island and cut our day short, but produced some breathtaing clouds and intense wind. Featuring Olly, my girl, and some new friends.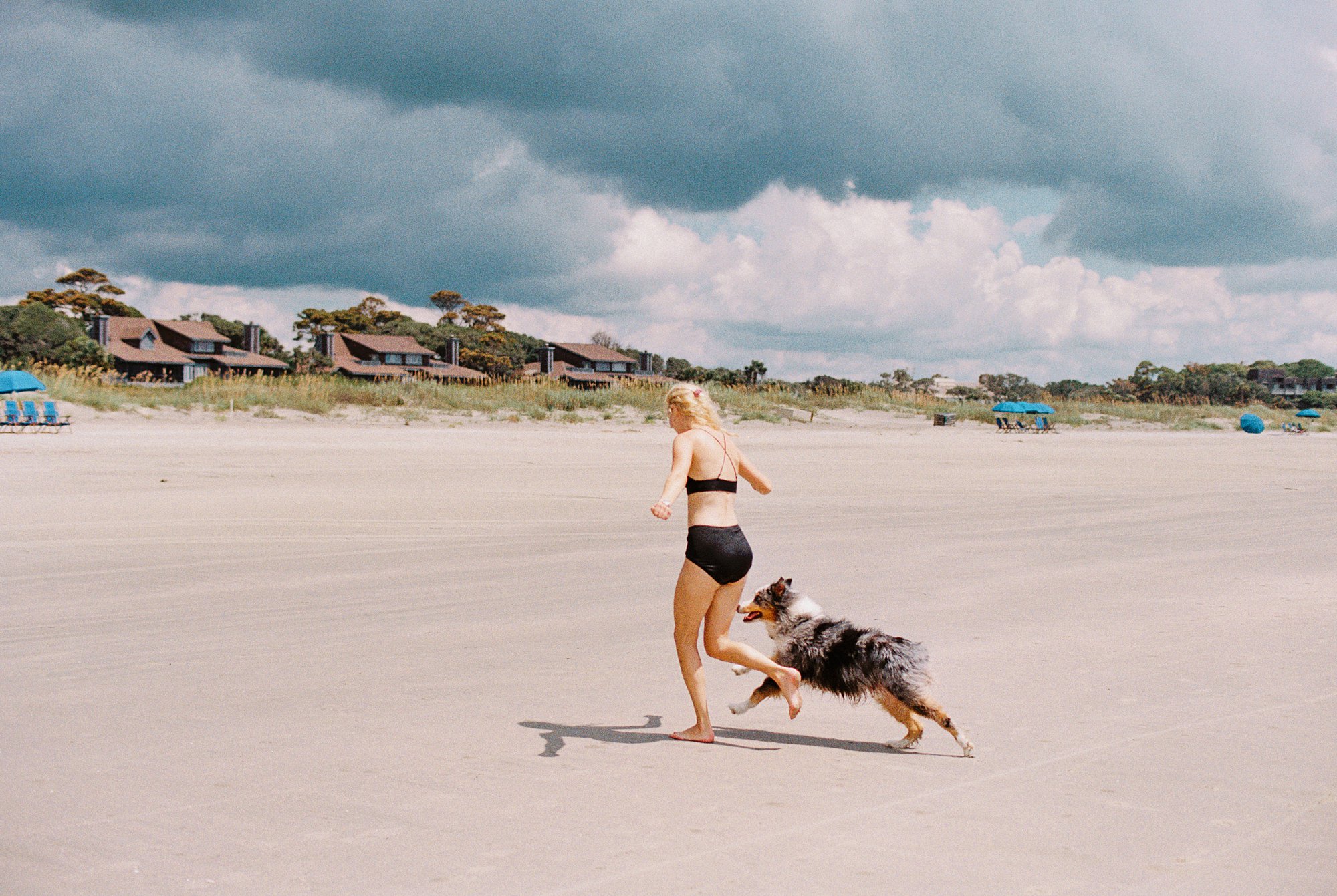 Film Stock and Camera Gear Used
All images were shot on my Nikon Fm3a, 50mm F1.2 AIS lens, and Kodak Gold 200 35mm film
See More Weekly Documentary Projects and Lifestyle Photography
Brian D Smith Photography Weekly Lifestyle Blog
Learn more about Brian D Smith Photography
Brian D Smith Portrait, Wedding, Editorial and Branding Photography
~~                                                                                      ~~
If you are inspired by what you read, I'd love to invite you to reach out about the photography services I offer. My guarantee is that you won't find a photographer that cares more about you and your story than I. I'm endlessly passionate about telling stories on film and pushing the boundaries of art in editorial, lifestyle and portrait photography. I operate a photography studio in Charleston SC and Traverse City Michigan. I'd be thrilled to work for you and document your story, wedding or business in Charleston South Carolina, Northern Michigan, or any destination abroad. LGBTQ supporter and firm believer in the cause for all races to fight for equal rights. 
If you'd like more info about this post, would just like to chat, or are ready to book, reach out to me by visiting my contact page here!