Family and 4th of July in Northern Michigan Documentary on Film
4th of July Fun and Why I Document my Family on Film
My family all gathers at our lake cottage in Bear Lake Michigan every year around 4th of July. My sister and her husband weren't able to join us this year, but with 2 nephews, it's always a rambunctious time and I always have plenty to photograph. I always photograph the family on film. When I shoot digital, I tend to shoot more and then the thought of editing all those images from scratch becomes so daunting and I never end up doing it. With film, I slow down, shoot more conciously and can 1 click edit the images when I get the film scans back. This year I brought out my favorite camera, my Hasselblad 202FA with a roll or two of Portra 800 film and my trusty old favorite Nikon FM3a with Kodak Gold 200. The presence of a 6x6 medium format image is hard to ignore and I just find it so visually pleasing. 35mm film just screams summer to me. It reminds me of childhood and carries a certain nostalgia with it. Film has a permanence about it which makes it the perfect medium for capturing something so fleeting as life.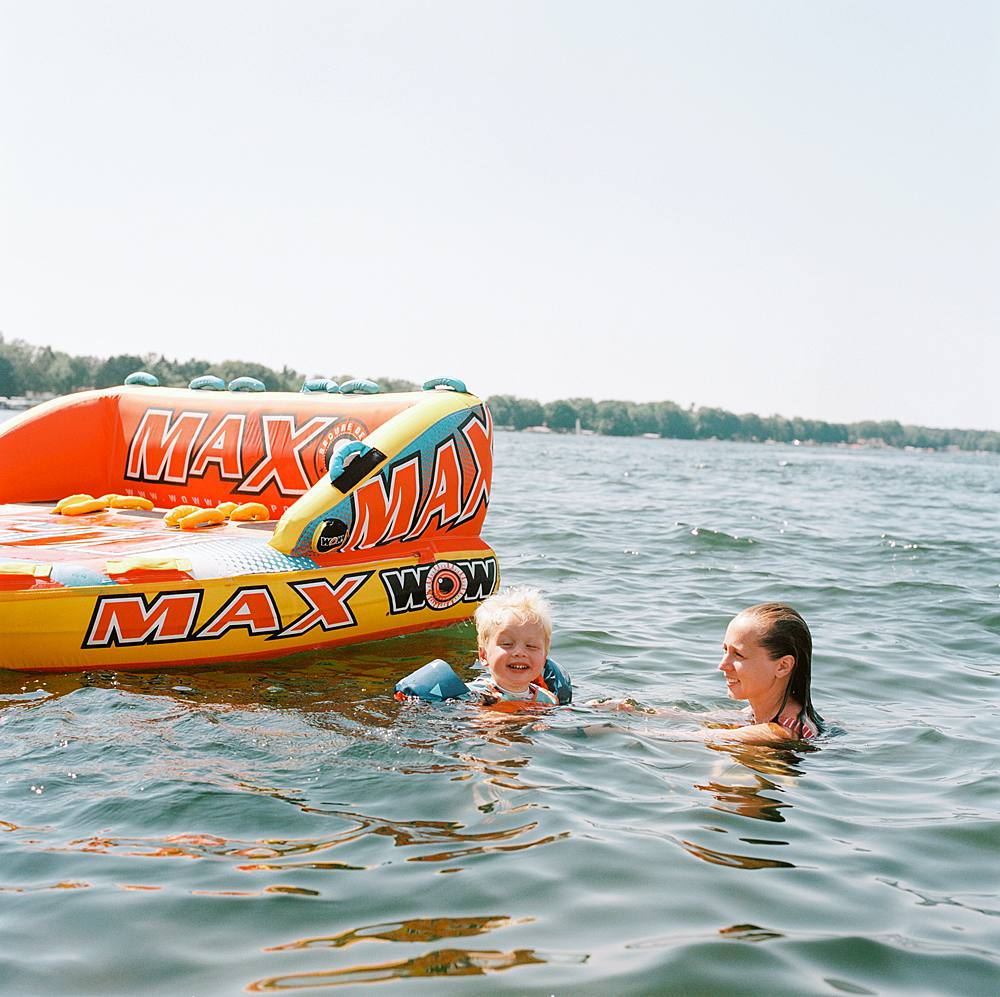 See More Weekly Documentary Projects and Lifestyle Photography
Brian D Smith Photography Weekly Lifestyle Blog
Learn more about Brian D Smith Photography
Brian D Smith Portrait, Wedding, Editorial and Branding Photography
~~                                                                                      ~~
If you are inspired by what you read, I'd love to invite you to reach out about the photography services I offer. My guarantee is that you won't find a photographer that cares more about you and your story than I. I'm endlessly passionate about telling stories on film and pushing the boundaries of art in editorial, lifestyle and portrait photography. I operate a photography studio in Charleston SC and Traverse City Michigan. I'd be thrilled to work for you and document your story, wedding or business in Charleston South Carolina, Northern Michigan, or any destination abroad. LGBTQ supporter and firm believer in the cause for all races to fight for equal rights. 
If you'd like more info about this post, would just like to chat, or are ready to book, reach out to me by visiting my contact page here!