Why Studio Bridal Portraits will Never Go Out of Style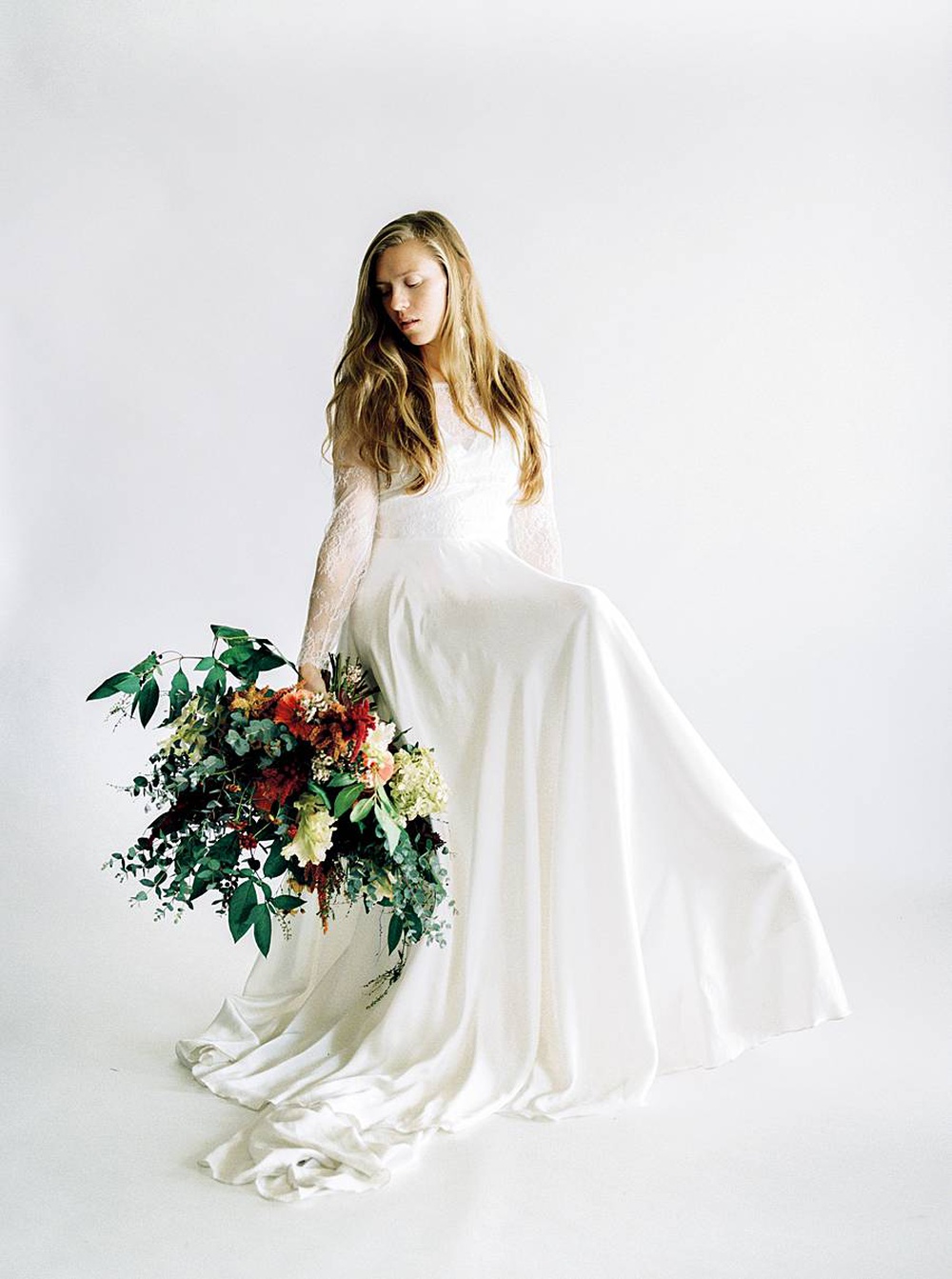 Why Studio Bridal Portraits will Never Go Out of Style
Studio bridal portraits are timeless and will age beautifully as a reflection of your inner self on one of the most memorable times in your life. Captured on film, they are perfectly imperfect. They are subtle, emotive and beautiful.
July 7, 2019, 11:50 a.m.
Wedding trends come and go, but the underlying love that binds the celebrations and brings a couple together is timeless. Studio Bridal portraits are a reflection of something timelessly beautiful. At best, they are elegant and simple, but with nuances of chaos and touches of refinement. Much like life and love, they reflect something perfectly imperfect. 100 Years from now, the studio bridal portrait will wear as well as a Rembrandt.  It will stand the trends of time and serve as an ode to the beauty of the classic bride.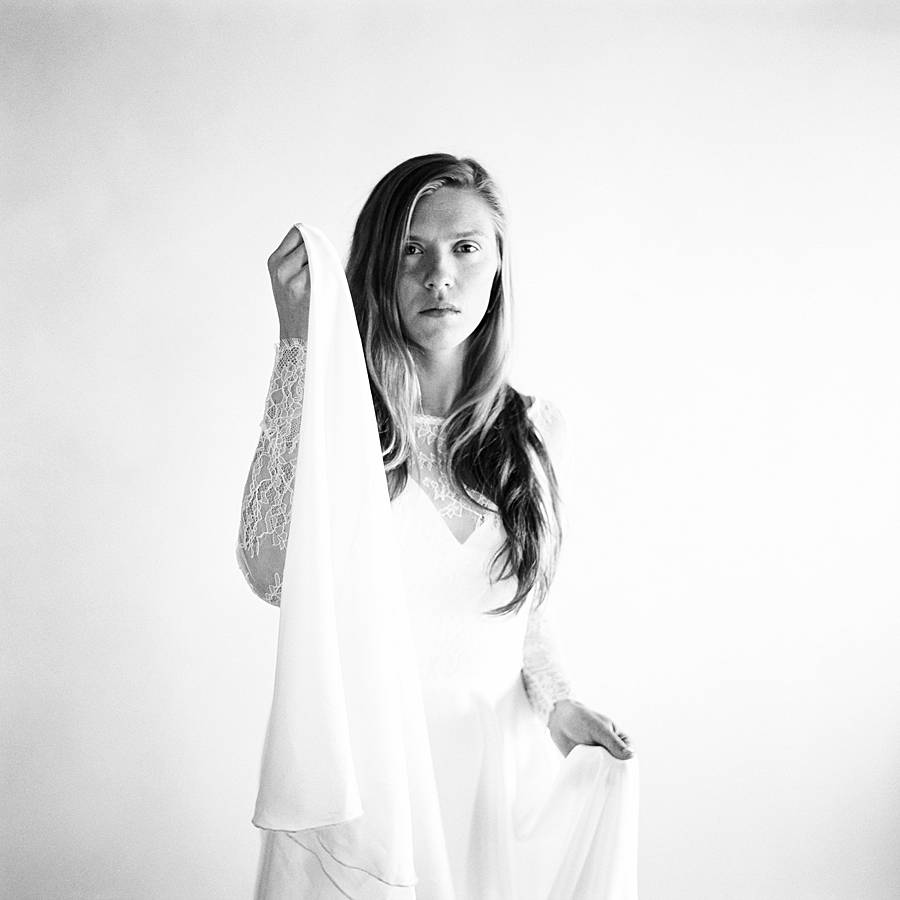 Once commonplace in the wedding photography industry, studio bridal portraits fell by the wayside in favor of heavily styled, more instagram friendly wedding photos. Simplicity took a back seat to awe-inspiring mountaintops and sun drenched oak trees, and playfully in love couples. So, why would a bride want studio bridal portraits?  Trends come and go. The most memorable photos are those that stand the test of time and look just as timelessly beautiful on the day of delivery as they do on your 25th wedding anniversary. I think the best portraits artists remove the distractions and the bells and whistles, and focus on conveying emotion from their subject. Studio bridal portraits can be dramatic, they can be playful, but they should always reflect the subject you are photographing. The emotion should be subtle and make the viewer pause and think about what the subject is feeling. The emotion is less obvious. It isn't as easy. In a world where everything is made easy and instant, I think this is a beautiful thing.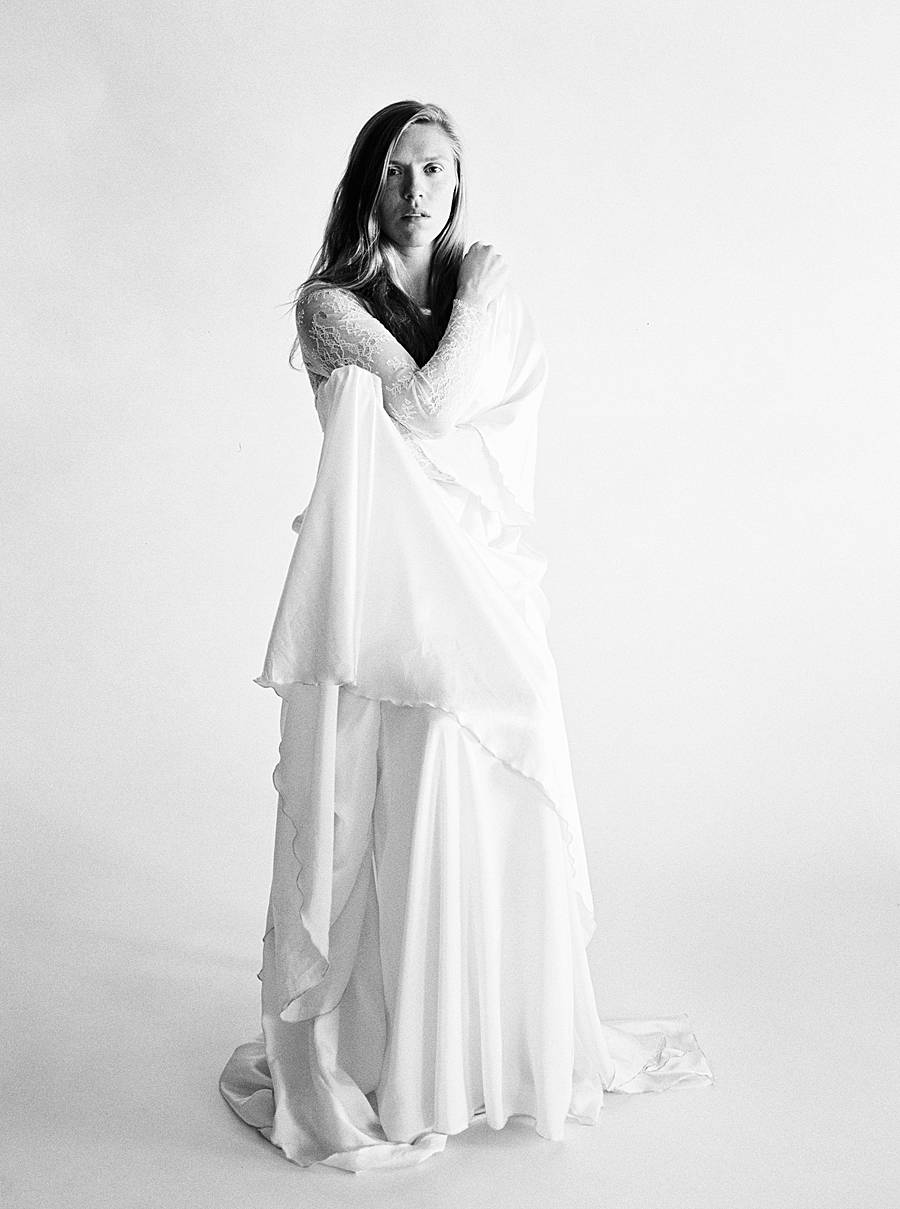 All of my bridal portraits are captured on film. I think film is the perfect medium form studio portraiture. It's immensely beautiful, but slightly imperfect. It reflects the real world and the people that exist in it. The consistent color and texture of the backdrop, especially, amplifies the grain and texture of the film emulsion. It creates a photo that feels tangible. I like to take this imperfect rendering a step further and use another favorite medium of mine, polaroids. Polaroids can be wildly unpredicatble, but when they hit, i'm continuously in awe of the feelings they elicit in me...instantaneously at that.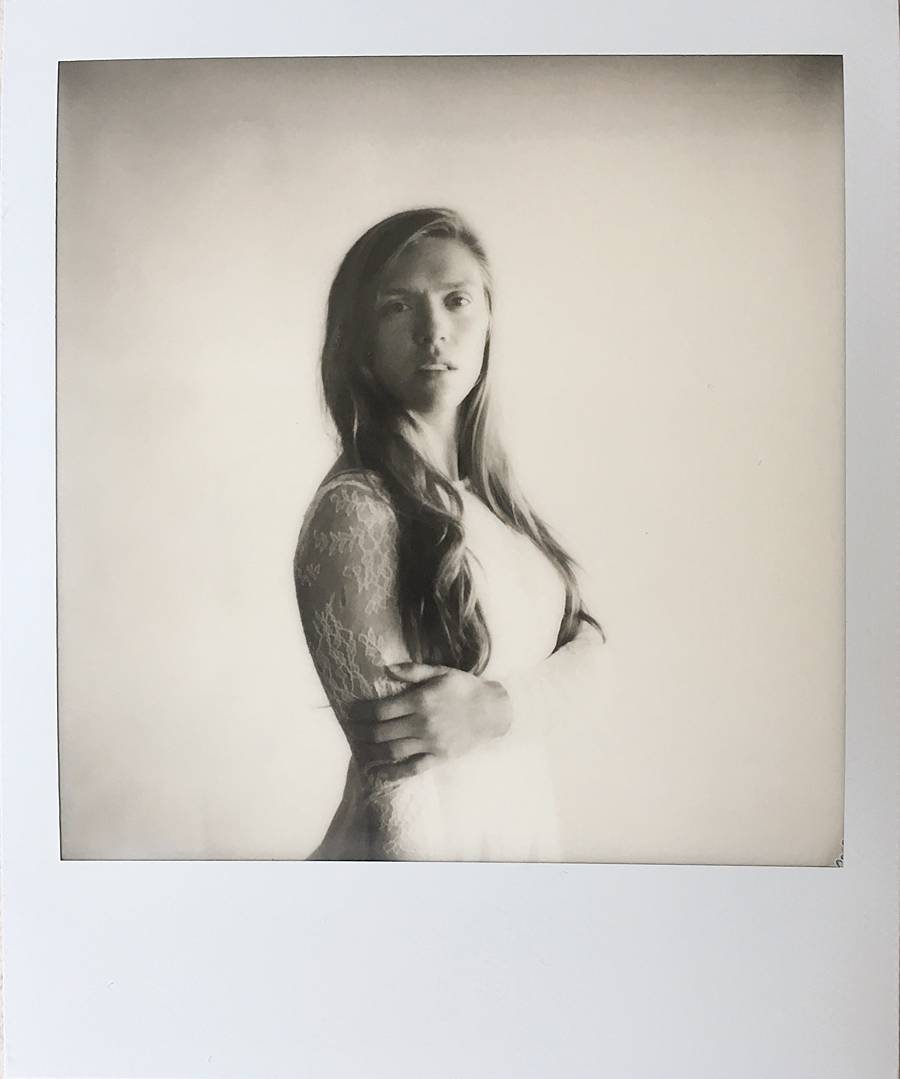 I'll let the images speak the rest of the way, here on out. If you think studio bridal portraits might be for you, reach out to me and I'll tell you all about my love for the timeless tradition. Last but not least, these images were featured on one of my favorite film bridal blogs, The White Wren. 
The White Wren - Studio Bridal Inspiration on Film