Spring Charleston Engagement Session on Charleston's Daniel Island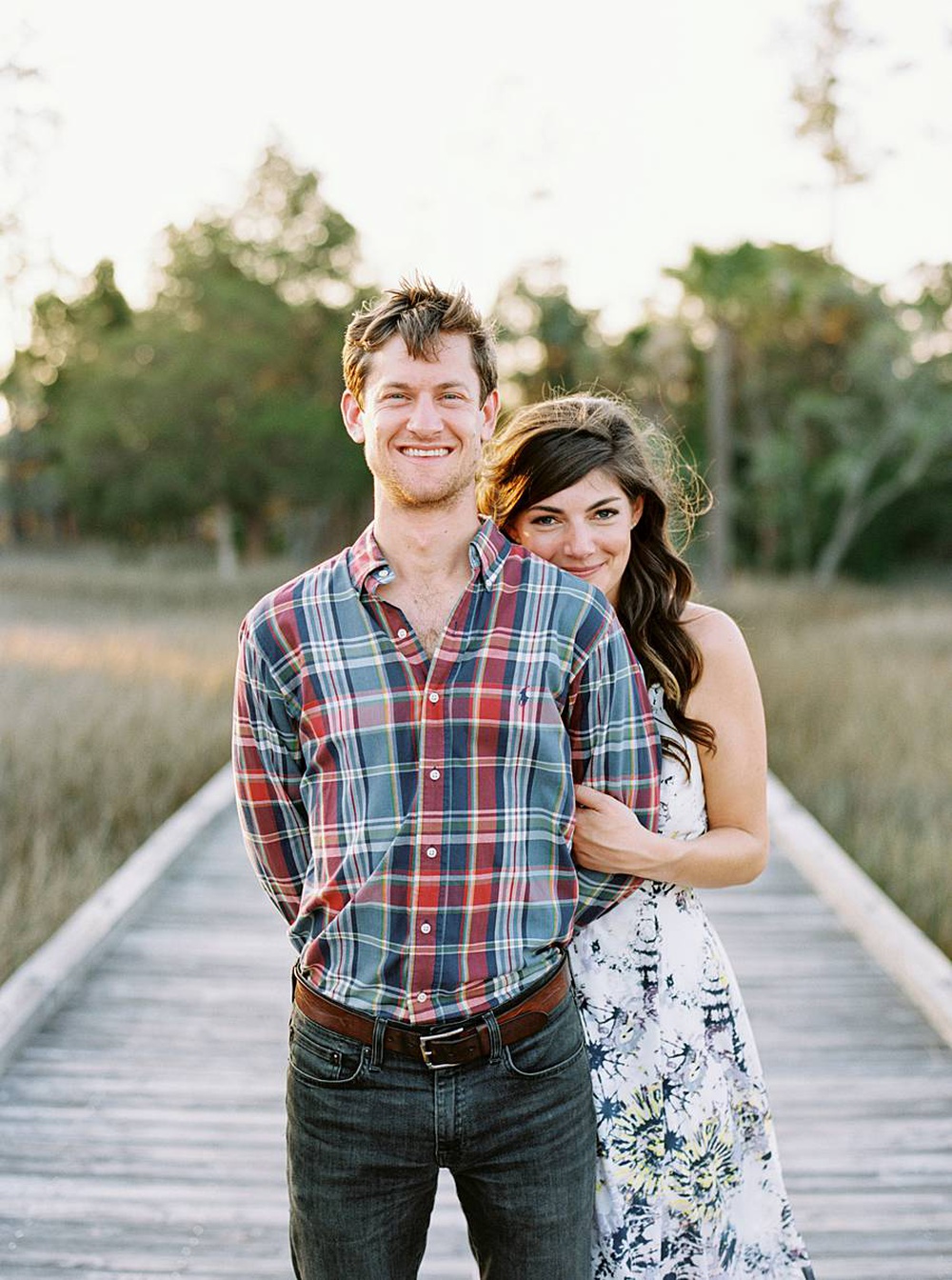 Spring Charleston Engagement Session on Charleston's Daniel Island
A spring Charleston engagement session on Daniel Island. May sunset light and above water portraits captured on Kodak Portra 160 and Tri X 400 film through a Contax 645. Underwater photographs from a Nikonos V on Kodak P3200 film.
July 22, 2019, 4:19 p.m.
Sam and David live in San Francisco but chose to get married at Middleton Place in Charleston, SC in the fall of 2019. When they reached out about doing an engagement session in May, I learned that Sam's parents had a beautiful home with a pool on Daniel Island. We decided to use this as the starting point for our engagement shoot. The idea came about when she saw some underwater film portraits I had done, and she mentioned that we could use her pool!  I've never been so excited for engagement photos. The backyard featured a large infinity pool and beautiful palm trees that caught the golden hour light just right.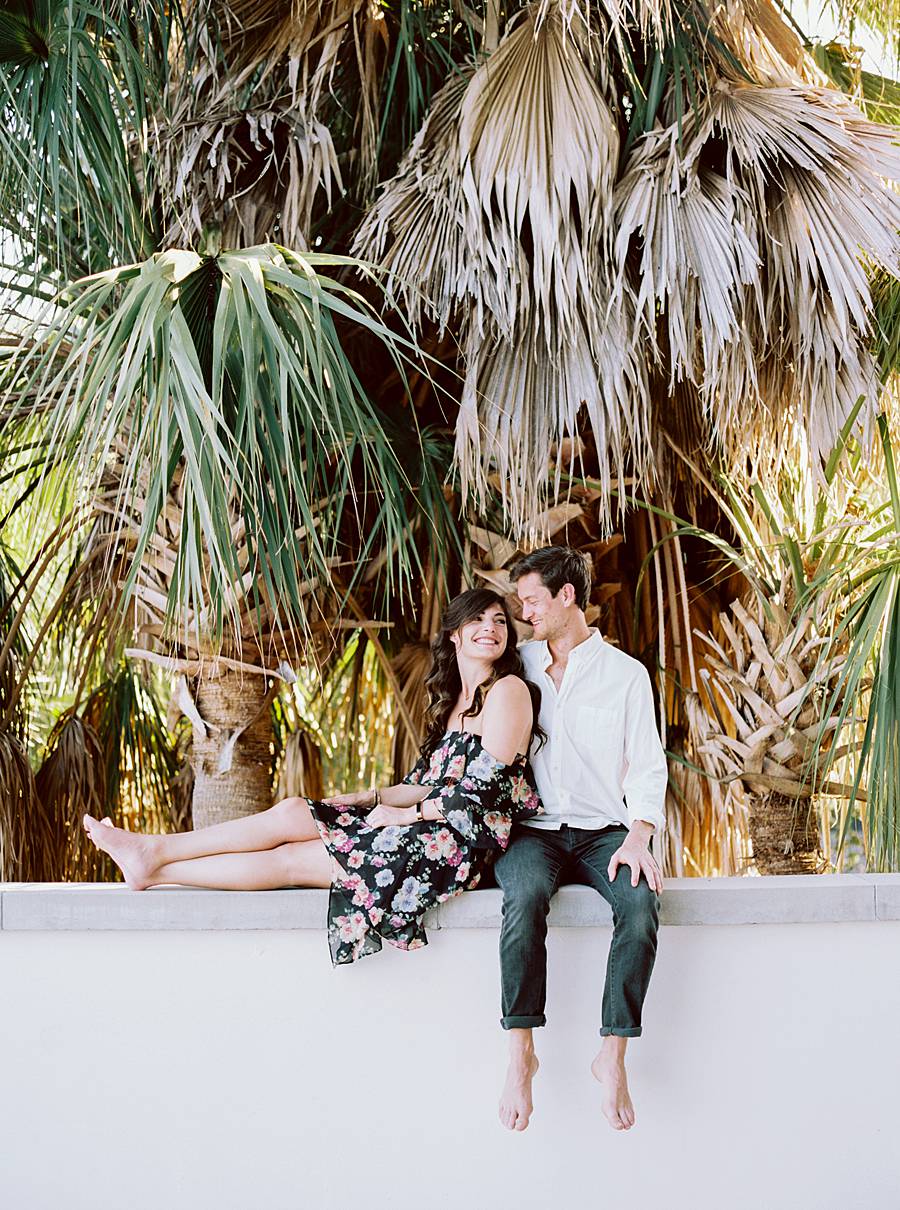 Our second stop was the grounds of the Daniel Island Club. The daniel Island club sits on a golf course, with beautiful marsh views and plenty of golden grass, perfectly aglow in that sunset light. 
After the best of the golden hour light began to fade, we headed back to Sam's family property to get in the pool. I started off photographing above water. It's no easy feet convincing myself to lug my $4000 film camera into the water, but I'll do just about anything for a unique photograph. I decided on Kodak TriX film, pushed 1 stop, to catch a bit more of the fading light and give me plenty of dramatic contrast. My gosh, the risk was so worth it.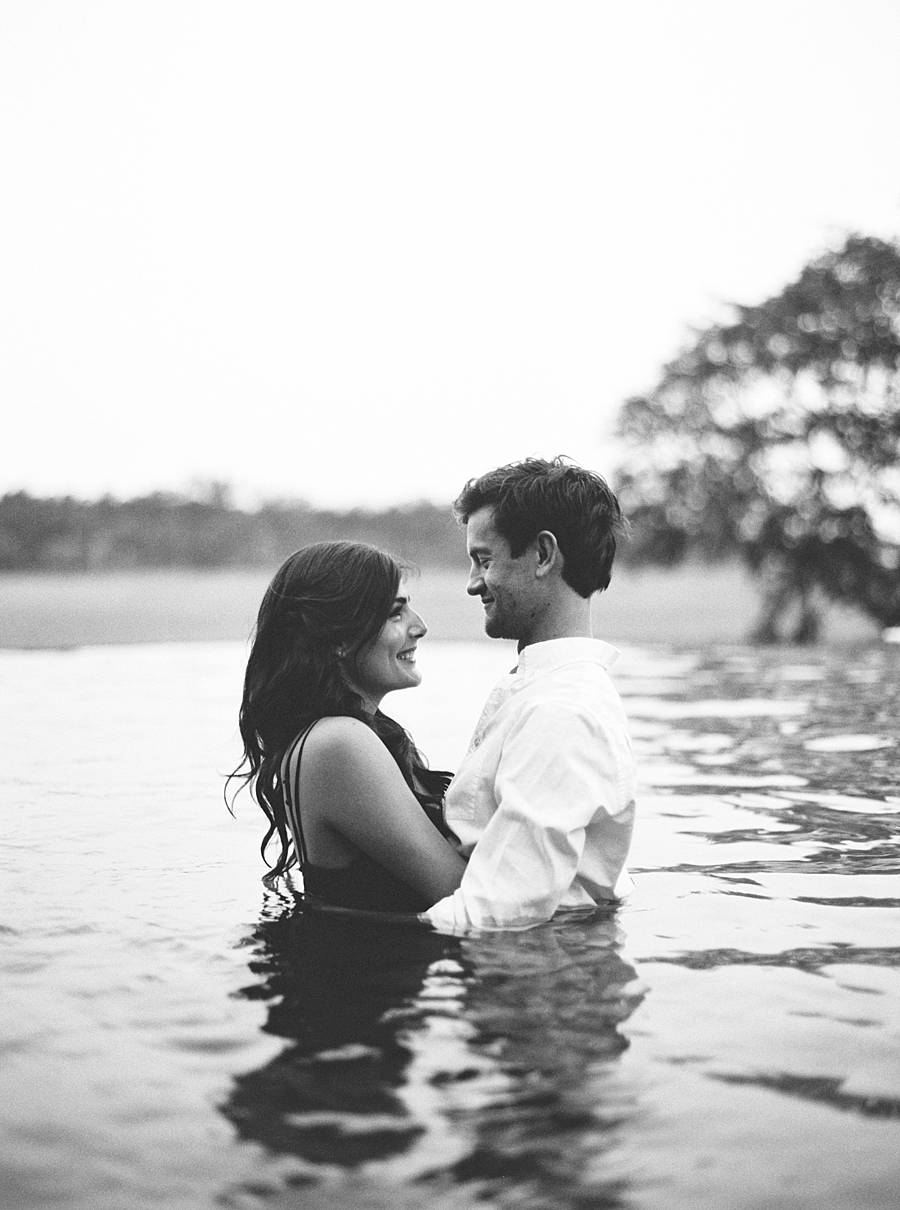 Ten minutes above water and it was time to experiment. This was only my second time photographing underwater with my, new to me, Nikonos V underwater 35mm film camera. 
Honestly, it was incredibly difficult. It's hard to see for me, and even harder for the couple to pose and balance, all while having the perfect timing for my cameras shutter. The images came back as you expect an experiment would. I got a few beautiful images and a lot of awkward ones, but I'll never shy away from an experiment. It means everything to me that my couples embrace the experimental side of me. Sam and David were on board from the very beginning and made this my most memorable engagement session to date.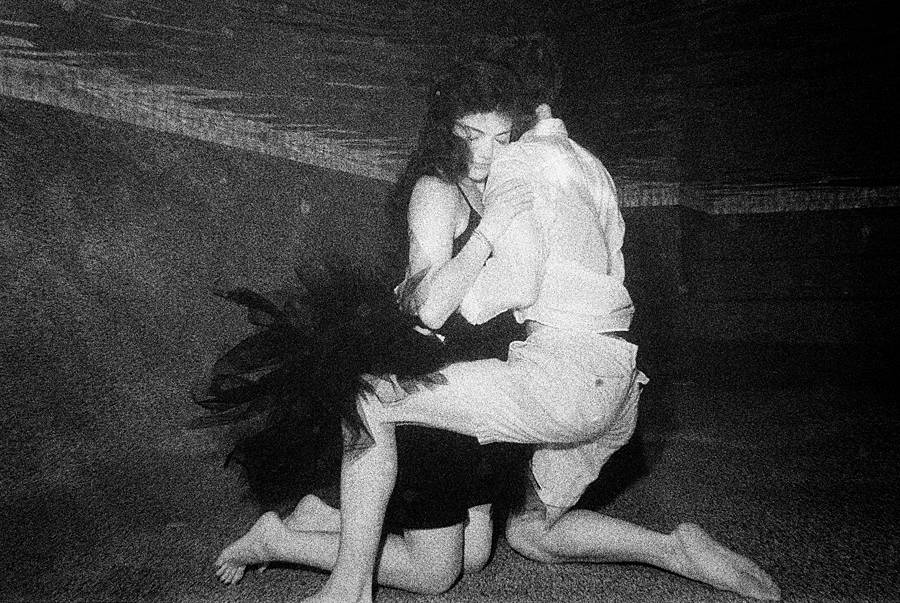 Thank you Sam and David for getting weird with me!