Downtown Charleston Philidelphia Alley Engagement Session - Kadon and Madelaine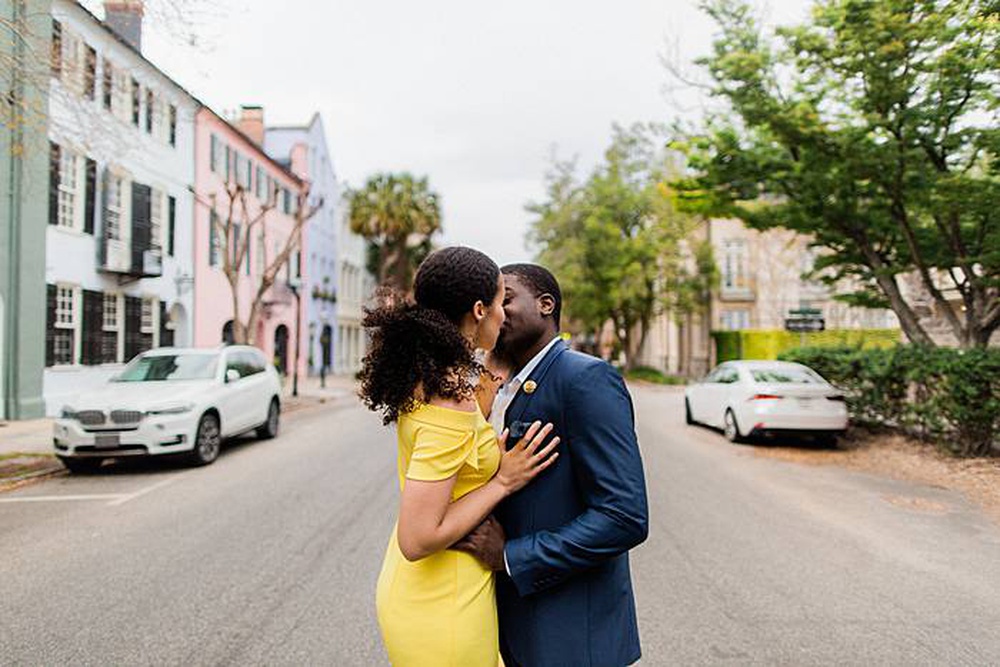 Downtown Charleston Philidelphia Alley Engagement Session - Kadon and Madelaine
Kadon and Madelaine's spring, downtown Charleston engagement session. Philidelphia Alley and Rainbow Row provided a brilliant backdrop for brilliant blue and yellow style
Jan. 14, 2019, 9:29 p.m.
Kadon and Madelaine got engaged on a beautiful spring day in downtown Charleston, SC. We began the day with a stroll through Philidelphia Alley. Philidelphia Alley is located in Charleston's French Quarter and is a popluar location for engagement photos, because of it's lush greens and cobblestones. It's charming, it's rustic, and it's a little slice of Charleston outside of the hustle and bustle of the downtown streets. Charleston is the perfect backdrop for engagement photos, but when I saw them show up in these outfits, I nearly cried perfection. Yellow is my favorite color to photograph, and the contrast against the dark blue...my oh my!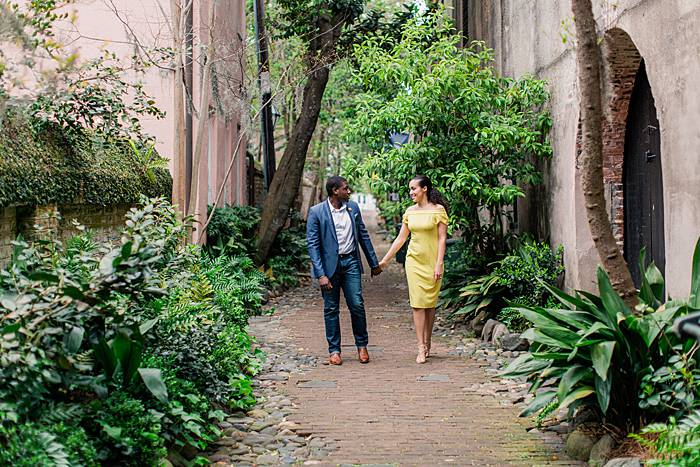 Kadon met Madelaine while studying abroad in Germany. They've been together since, weathered the distance, and decided to annoucne their intentions to wed in the beautiful city that Kadon now calls home. I had the priveledge of working with Kadon when I was an engineer at Boeing and I couldn't have been more thrilled when he reached out to me about photographing their engagement. 
We ended the session against Charleston's most prized backdrop, Rainbow Row. Situated on Charleston's East Bay Street, Rainbow row is a unique slice of Charleston, and no Charleston experience is complete without it.