Michigan Film Wedding and Elopement Photographer | Brian D Smith
Brian D Smith is an award winning film wedding and elopement photographer in Northern Michigan. Based in Traverse City, he is a passionate documentary storyteller and portrait artist, photographing couples, weddings and elopements on film. Film represents something tangible and timeless and is a whimsically tangible medium to capture the idyllic beauty that is the Northern Michigan landscape. Brian has a unique style as a michigan wedding photographer, inspired by fashion and his desire to create something that will forever be revered as art. It is this pursuit of film photography as an art form and his continuous quest to connect deeply with his clients that makes his work as unique as you are and Brian the best wedding photographer in Michigan.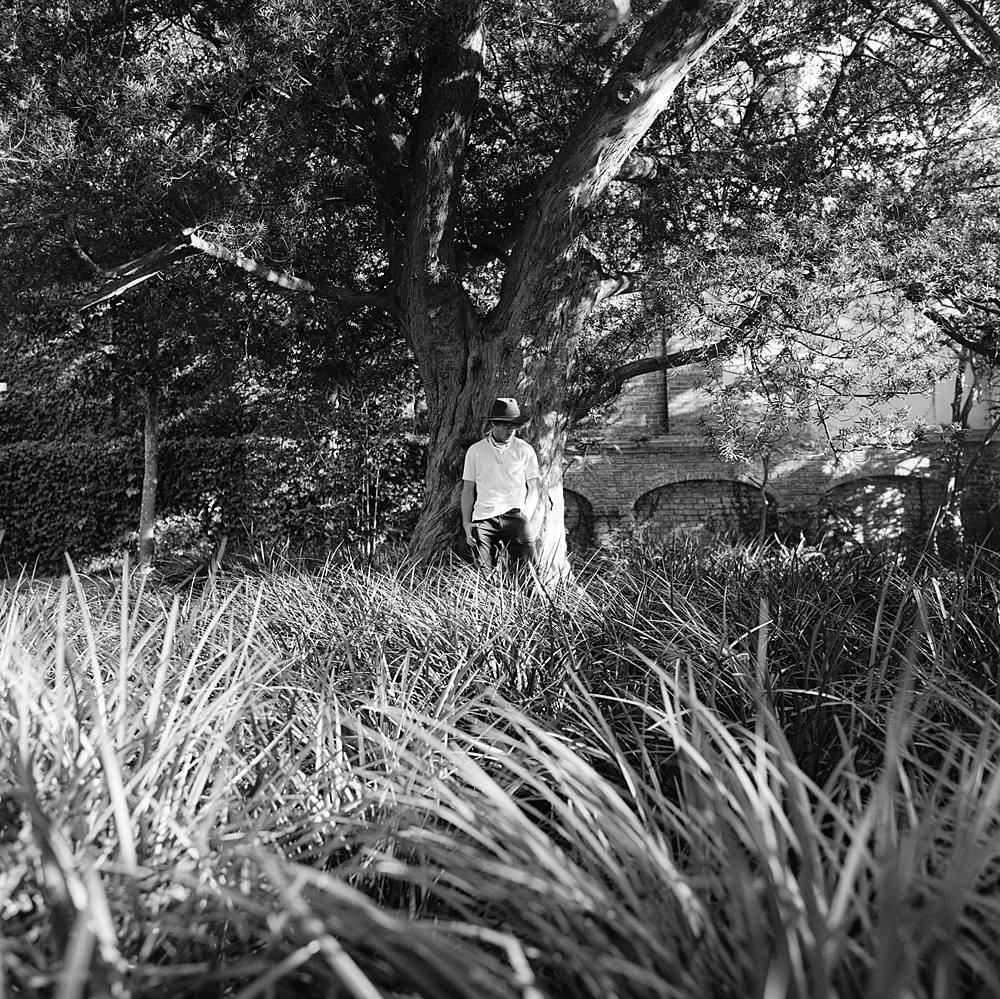 Brian's Michigan Wedding Photographer Story
Northern Michigan runs deep within my soul. My grandfather helped build the quaint little lake cottage that I call home some 60 years ago - Bear Lake Michigan is a part of me. Growing up, I always adored my time spent at the lake cottage. I never wanted to leave. It was my greatest dream to live there. I graduated school with an engineering degree and my two weeks of vacation caused me to miss our summer trip to our northern michigan lakehouse for the first time in my life. Fast forward 7 years and I left that career behind to pursue my love of being a wedding photographer. The flexibility of pursuing destination weddings has allowed me to spend my summers as a Northern Michigan wedding photographer and I cherish it deeply. A sense of calm comes over me as soon as I set food at our lake house near Traverse City. The smell of the cottage, the clean air, and the perfect weather are something I never wish to give up. If you happen to be near Traverse City Michigan, let's meet for coffee. If you are destination, let's have coffee over the phone! I'd love to hear your Nnorthern Michigan story and tell you more about mine.

The Peace of a Northern Michigan Summer

I drive down the Bear Lake Road until it dead ends into South Shore Drive coming over the hill. It's a view I've seen a hundred times, but one I get excited for every single time. I see Bear Lake in the distance, over the crest of the hill and an instant sense of peace comes over me. I pull up next to the tiny brown cottage near Traverse City Michigan that I call home and I step inside to the smell of what can only be described as "my grandparent's house" - you know the smell. This is the simplest way I can explain my connection to the Northern Michigan landscape and why I choose to spend my summers as a wedding photographer in Michigan. Most of my michigan wedding couples have a similar experience. They have a deep familial connection to the area and wouldn't think of getting married anywhere else. Northern Michigan is the perfect wedding destination. The weather is comfortable, the air is pure, and the landscape is beautiful no matter where you go - all the way from Grand Rapids to Northport Michigan, there is beauty to be found every step of the way. I speak so poetically of Michigan's beauty, just as it reflects so poetically in my eyes and memories. I'd love to be your Northern Michigan wedding photographer, and capture your little piece of wedding poetry in Michigan's idyllic beauty.
Where do I Photograph Michigan Weddings?
As a Michigan wedding photographer, I am based near Traverse City. Michigan is a very spread out state and travel is usually required for every Michigan wedding. Luckily, I love to travel. I love to pack up in my car and go wherever beautiful landscapes exist and stories are waiting to be told. So, primarily, I am a Traverse City wedding photographer. I only charge mileage fees, with exceptions for longer days, for your wedding in Grand Rapids, Traverse City, Northport, Suttons Bay, Leelanau, or Charlevoix and a flat $500 travel fee for any city in Michigan. I go everywhere in search of cool people. I'm a Northern Michigan wedding photographer. I'm a detroit wedding photographer. I'm a west michigan wedding photographer. I'm a wedding photographer in the UP. Most importantly, I'm your wedding photographer. I travel for you, documenting and celebrating alongside in your Michigan love story. Contact me to ask about my Michigan wedding photography packages and to hear more about where I travel and why I want to tell your story.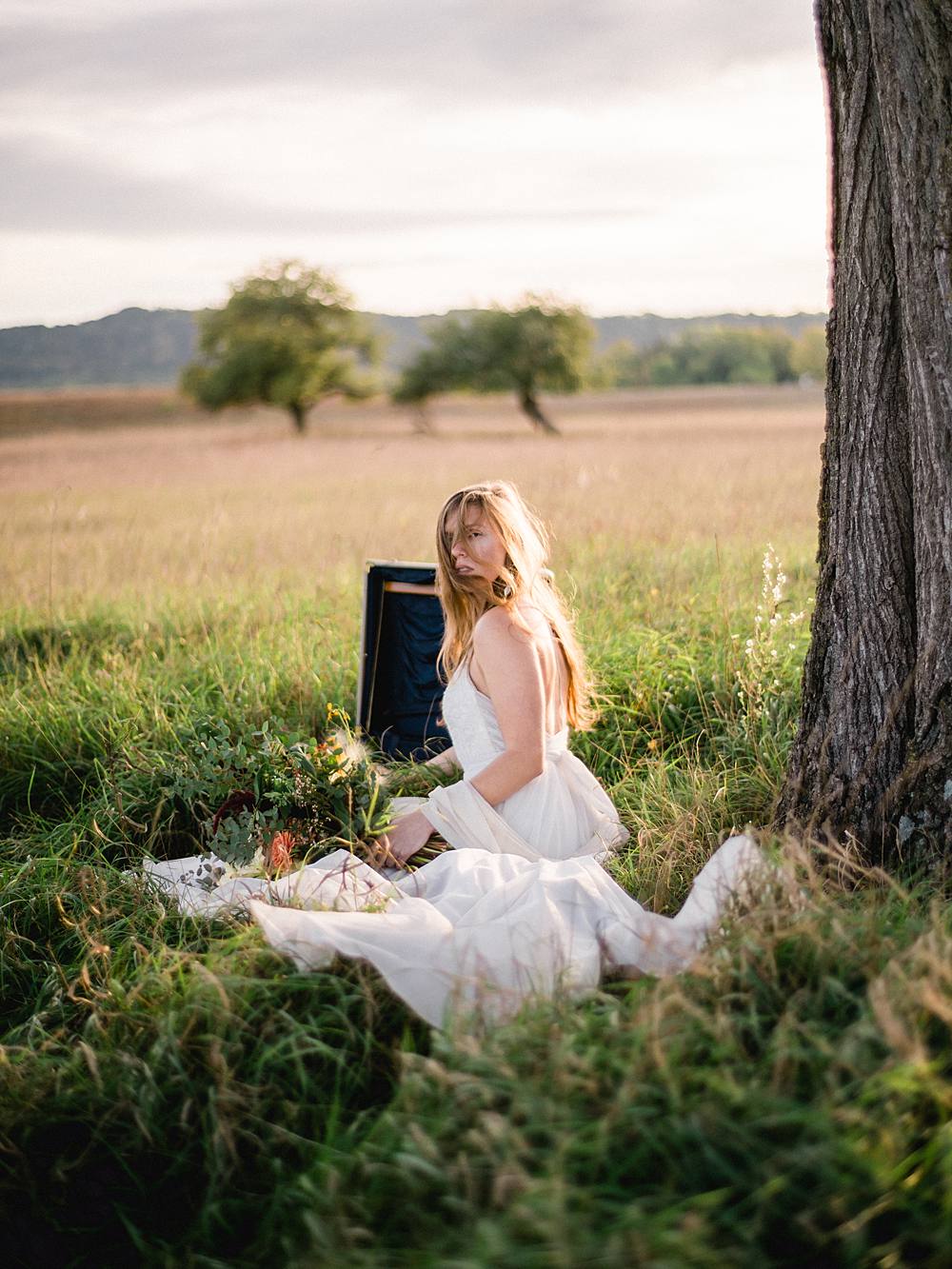 Portoflio Highlights of a Michigan Wedding Photographer
A collection of favorite michigan weddings, michigan elopements, studio bridal portraits and blog posts about my work as a wedding photographer in Michigan. Telling your dream Northern Michigan wedding story on film through the eyes of an artist and someone fascinated by human connection and the beauty that is Michigan's natural landscape.

Michigan Wedding Photography Highlights
Michigan wedding favorites and memorable moments as a Michigan wedding photographer

A Michigan wedding is a chance to embrace the deep connection that so many couples have to the area I call home during the summer. It's an opportunity to share my love for Northern Michigan while they share their love with me. My favorite moments as a Michigan wedding photographer always start with the people. As much as I adore every inch of the Michigan landscape, the people are always what connect me the most to my work as a wedding photographer. I love the energy of weddings. I love connecting with people and telling the story of their union, of their marriage and of their deeply personal commitment to one another. Whether your wedding is a 500 guest Northern Michigan winery wedding, a micro wedding with your closest loved ones on a Traverse City lake property or a Grand Rapids or Detroit elopement with only the one you love the most; I'm here to tell your story with the passion of somebody who can't ever imagine doing anything else with his life. The wedding blog posts, below, are a few highlights of my career as a wedding photographer in Michigan. If you're a recently engaged Michigan couple,I'd love to be your Michigan engagement photographer. I hope these wedding and engagement photography highlights give you the inspiration you need to start planning your dream wedding.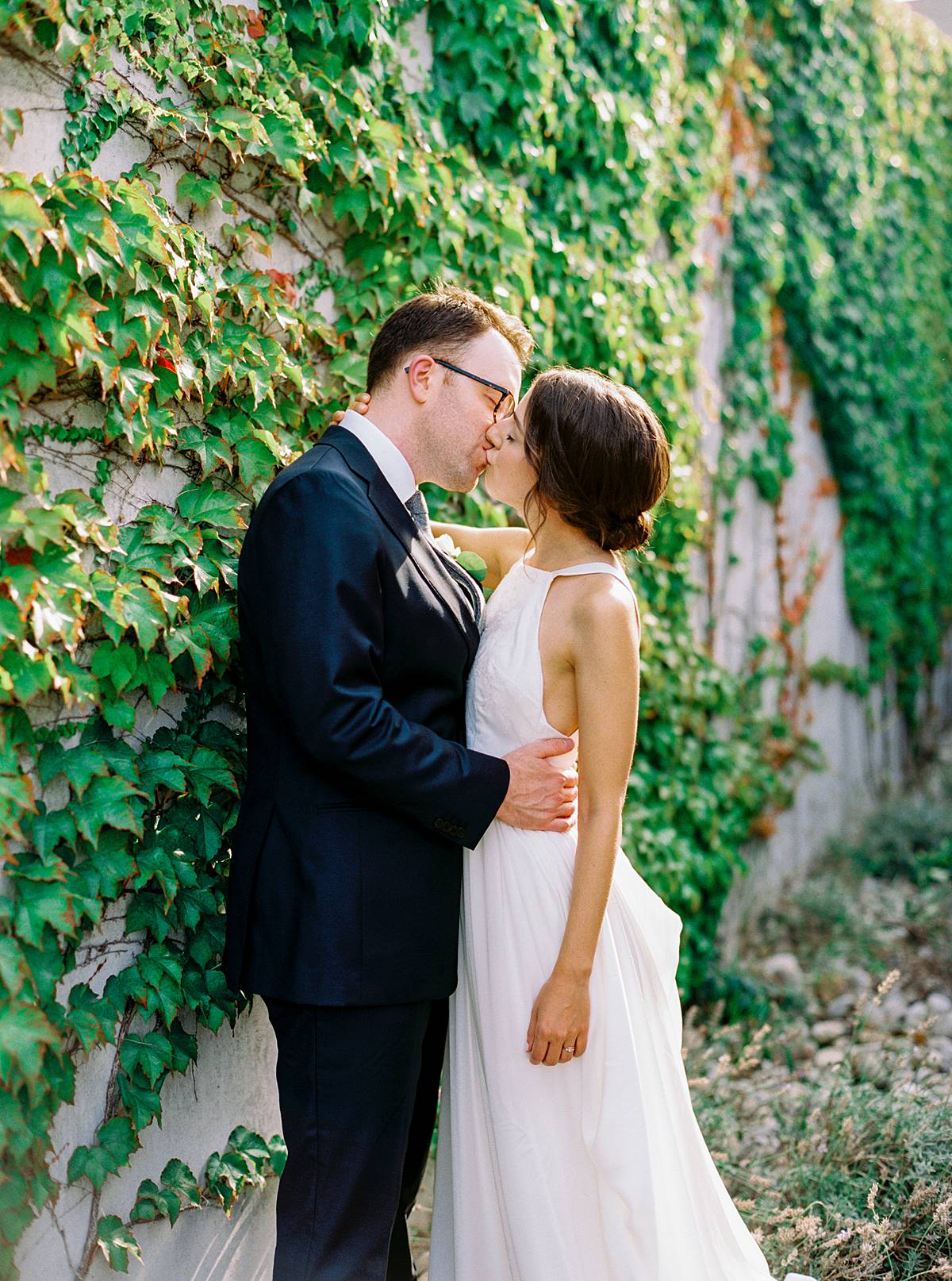 Your Michigan Wedding Photographer - Brian D Smith
If I had to describe my wedding photography style to a future michigan wedding client, I might show them this image of a Northern Michigan bride and groom, in all of it's colorful glory. I have a unique style for Northern Michigan and greater Michigan weddings because I shoot most of my work on film. Even as a film wedding photographer, my style is unique. My work focuses on bold color palettes and ethereal beauty, all while retaining a timeless look that will make sure your michign wedding photographs are as beautiful now as they are 20 years from now. I find equal romanticism in the perfectly beautiful as I do in the imperfect and unplanned. I shoot weddings on film to achieve my aesthetic, but so much of the end result is in the process. I'm forever in search of interesting textures, light and color for your wedding photographs - Michigan wedding venues are never short of that. From winery weddings to city weddings to elopements in the forest, Michigan has a bit of everything. I strive to be an artist, first and foremost, and true art never goes out of style. Check out my wedding photography portoflio for more images or click on the weddings link to learn more about my work as a michigan wedding photographer, my process, why I love wedding photography or to learn more about myself as a film photographer.

Michigan Micro Wedding and Elopement Photographer
Your Michigan wedding doesn't have to be full of the traditional weddings elements to be extraordinarily beautiful. As a Michigan elopement photographer, I cater to couples who are seeking something less traditional but still value breathtaking photographs. I'll photograph your getaway weekened elopement in Northern Michigan, your small micro wedding on the Sleeping bear national lakeshore or your Detroit courthouse elopement. No affair is too short or too long. Michigan Intimate weddings are a beautiful chance to eliminate the details and structure of a traditional wedding, the large guest counts and stress, and focus on eachother and a few close friends and relatives. Alternatively, you can just get away for the weekend, just the two of you, and we will make a beautiful documentary of your love. Michigan elopements might strip certain details away, but what remains constant is your love and my desire to tell your wedding story. It's an opportunity to focus on one another and do things less traditionally and without all the details. An intimate or micro wedding doesn't mean less beautiful, however. In fact, elopements and smaller weddings are a wonderful opportunity to get creative with your wedding photography. Check out my blog post for some amazing ideas for creative wedding photography ideas for your intimate Michigan wedding or elopement.

Why an Elopement is the Perfect Opportunity to Get Creative with your Wedding Photos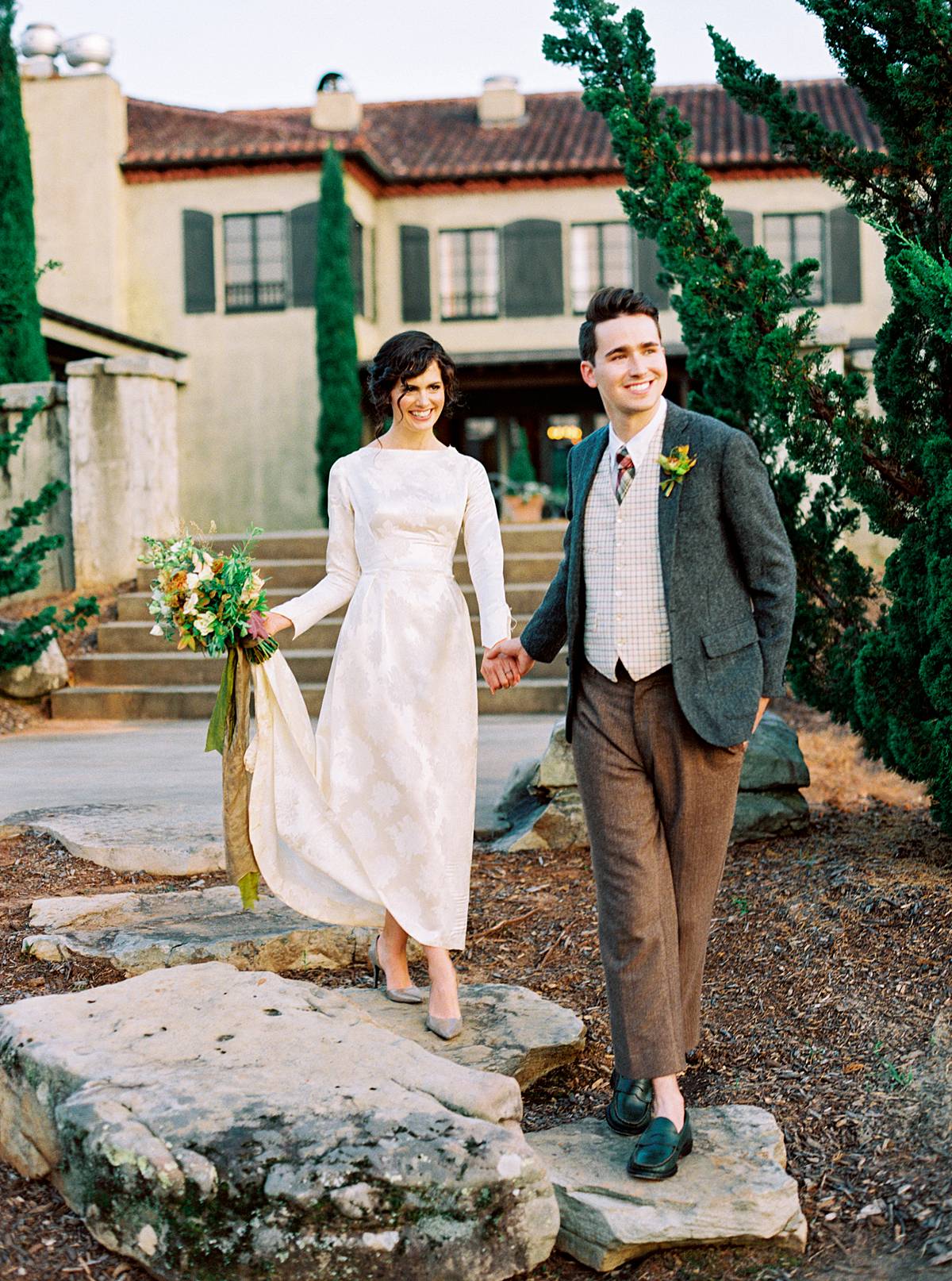 Studio Sixty Reid - Traverse City Bridal Portraits in Studio
Bridal portraits, bridal boudoir, northern michigan engagements and northern michigan wedding portraits all in Studio. Highlights from my Traverse City Michigan photography studio - Studio Sixty Reid.

Studio Bridal and Wedding Portraits in Traverse City Michigan
Studio Sixty Reid - Brian D Smith Photography bridal, wedding and portrait studio in Traverse City

Studio Sixty Reid is the name of my Northern Michigan photography studio just outside of Traeverse City. Studio bridal portraiture initially inspired me to pursue studio photography. A close friend showed me a simple bridal portrait of his wife in studio and I was in awe of how much timeless beauty there was in it's simplicity. Stripping away all of the external noise and grandeur of a wedding day. All that was left was raw beauty and quiet expression of character from the bride. I have been captivated by studio bridal portraits ever since. My love for editorials and fashion influences my studio photography style which I would describe as a bit timeless beauty portraiture and a bit fine art expressionism and character portraits. In my Traverse City photography studio I specialize in bridal portraits, bridal boudoir, engagement and couples portraits and studio wedding formal portraits - all for the sophisticated client and those that appreciate and pursue the unique. Adding a studio photography session to your michigan wedding package is the perfect way to slow down, enjoy being beautiful, and show your character in a more relaxed and quiet setting. My studio work is such a unique offering as a Charleston wedding photographer. Studio wedding portraits are not offered by many photographers and certainly not in the style that I photograph. For a better sense of my studio photography style and the beauty that is traditional and fine art film studio portraiture, take a look at my featured galleries from my Traverse City photography studio - Studio Sixty Reid. I have locations in both Northern Michigan and Charleston South Carolina.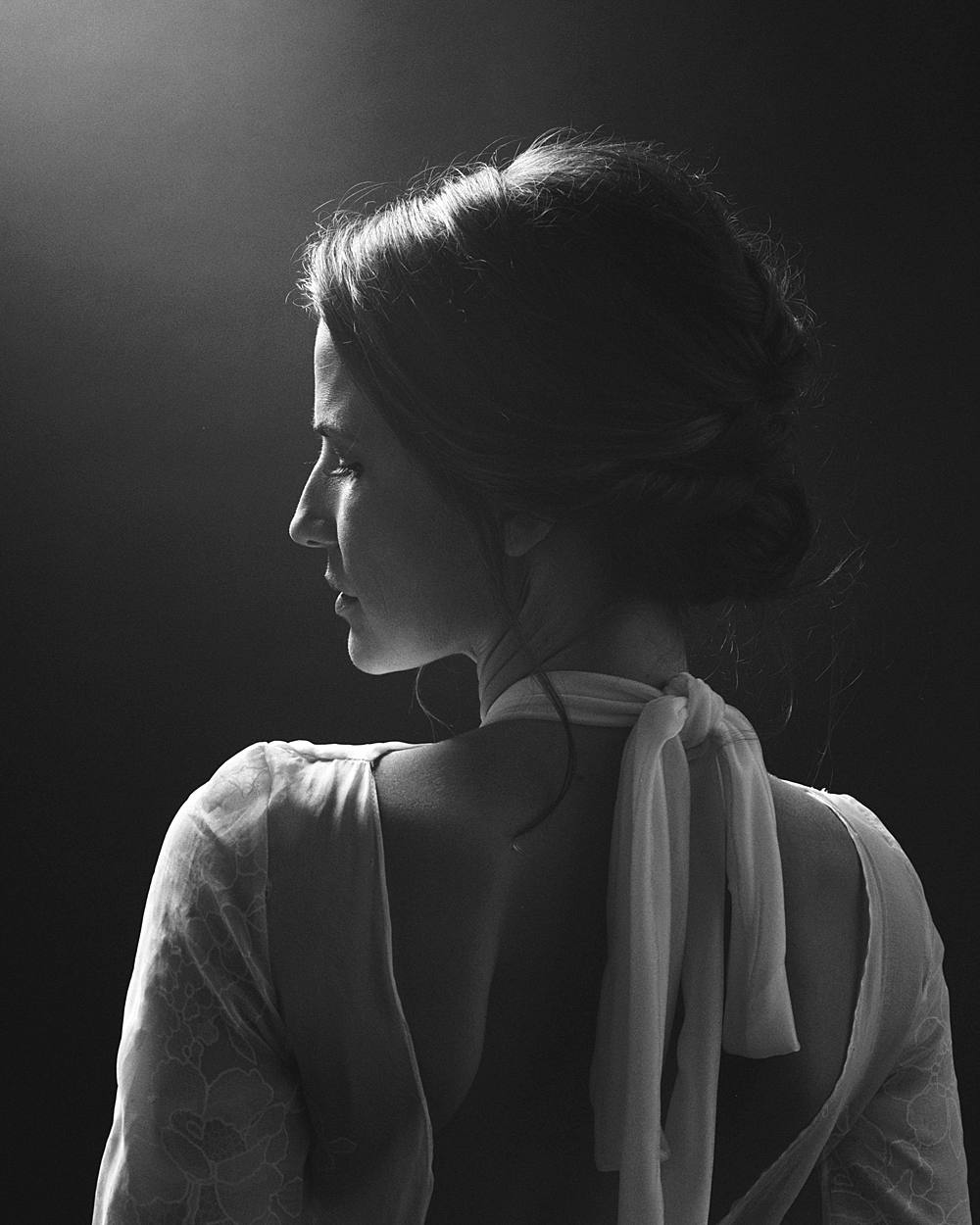 Northern Michigan Studio Bridal and Couples Portfolio
My studio bridal and wedding portrait work is all about expression and a forgotten, old hollywood glamour - think 1960s Vogue with a bit of artistic grit. I shoot film in studio just as I do my wedding work. The portrait studio is my playground. It's a blank canvas to experiment in and some of my most proud works have come from the studio. A Michigan bridal portrait session consists of a mix of glam portraiture and a little creative, experimental expression. This is your chance as a Michigan bride to be carefree, to be dramatic, to be silly or serious. It's your opportunity to express yourself outside the hustle of a big destination wedding. We create together and the end result is something not typical of a wedding photographer in Northern Michigan and I find that incredibly exciting. If you are curious about studio bridal portraits or studio wedding portraits, send me an email or give me a call and let's chat. I'd love to tell you all about my studio portraiture and how it's the one wedding photography add on that you never knew you wanted.

Michigan Boudoir and Bridal Boudoir Portfolio
Another offering of Studio Sixty Reid is fine art film bridal boudoir and couples boudoir. I photograph boudoir for the michigan bride and couple both in my Northern Michigan photography studio and on location. I fell in love with shooting boudoir because it's naturally expressive. Sexuality is a core part of who we are as human beings and being able to express the extent of your personality is a beautiful thing. My boudoir photography style is subtle and focuses on telling the story of one's sexuality through portraiture, through mystery and through quiet intimacy. I approach boudoir the same as I do portraiture, but only more of the body is exposed and more opportunities for creating beautiful shapes and forms exist. The human body is beautiful. I sell boudoir not as a gift for your husband on your wedding day but for you, the bride, as an opportunity to express your sexuality and beauty for no one other than yourself. As a Northern Michigan boudoir photographer, I educate my clients on my approach and why my style of boudoir is fitting for the more traditional and sophisticated fine are wedding client. Brian D Smith Photography bridal boudoir is sophisticated, artistic, and a beautiful story to be told. Bridal boudoir sessions can be done the morning of your northern michigan wedding or on an alternate date. To read more about why you should book a bridal boudoir session for your wedding, check out my blog post, below. I answer questions you might have about my approach and my perspective on photographing boudoir as a male photographer.

Reasons Why You Should add A Bridal Boudoir Session to Your Charleston Wedding Photography Package