Charleston Studio Couples Portraits with Deirdre and Jon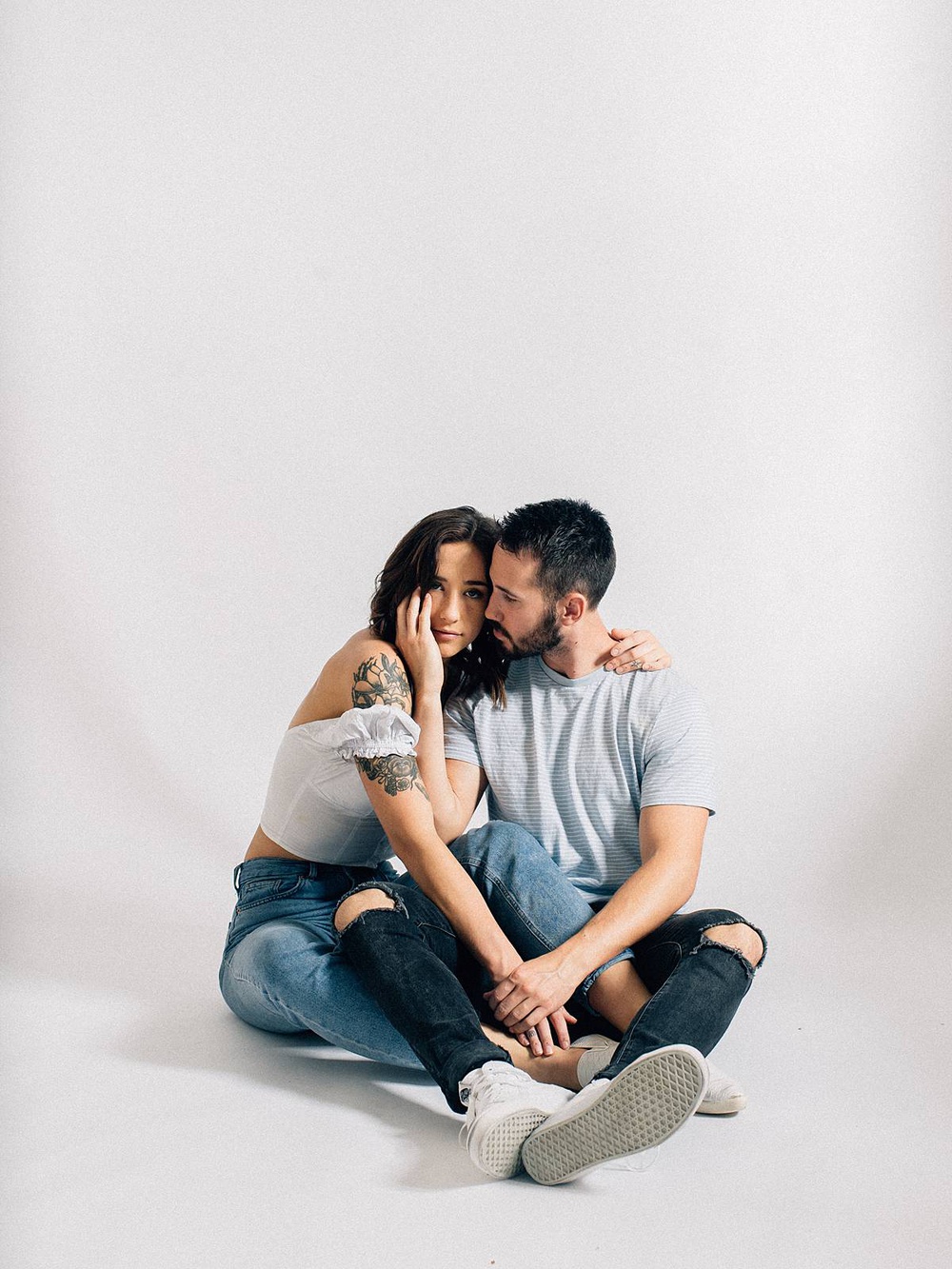 Charleston Studio Couples Portraits with Deirdre and Jon
Studio couples portraits with natural light and strobe fill in Charleston South Carolina. Romantic, simple, gritty yet refined. Studio portraits are a beautiful way to isolate the couple and leave nothing to the viewer but the pure connection these two share.
July 25, 2019, 11:51 a.m.
Deirdre and Jon were my first ever couple that I shot in the studio. They are dope photographers as well, so photographing them was shockingly easy. They've modeled for other photographers at workshops before and effortlessly posed and showcased their romantic affection for one another. As a photographer, you have to be adaptable in how you pose and interact with clients, and I think this is one of the reasons I love studio work so much. Sometimes you post very carefully and specifically, especially when trying to control the light falling on your subject. Here is an example of one of those situations.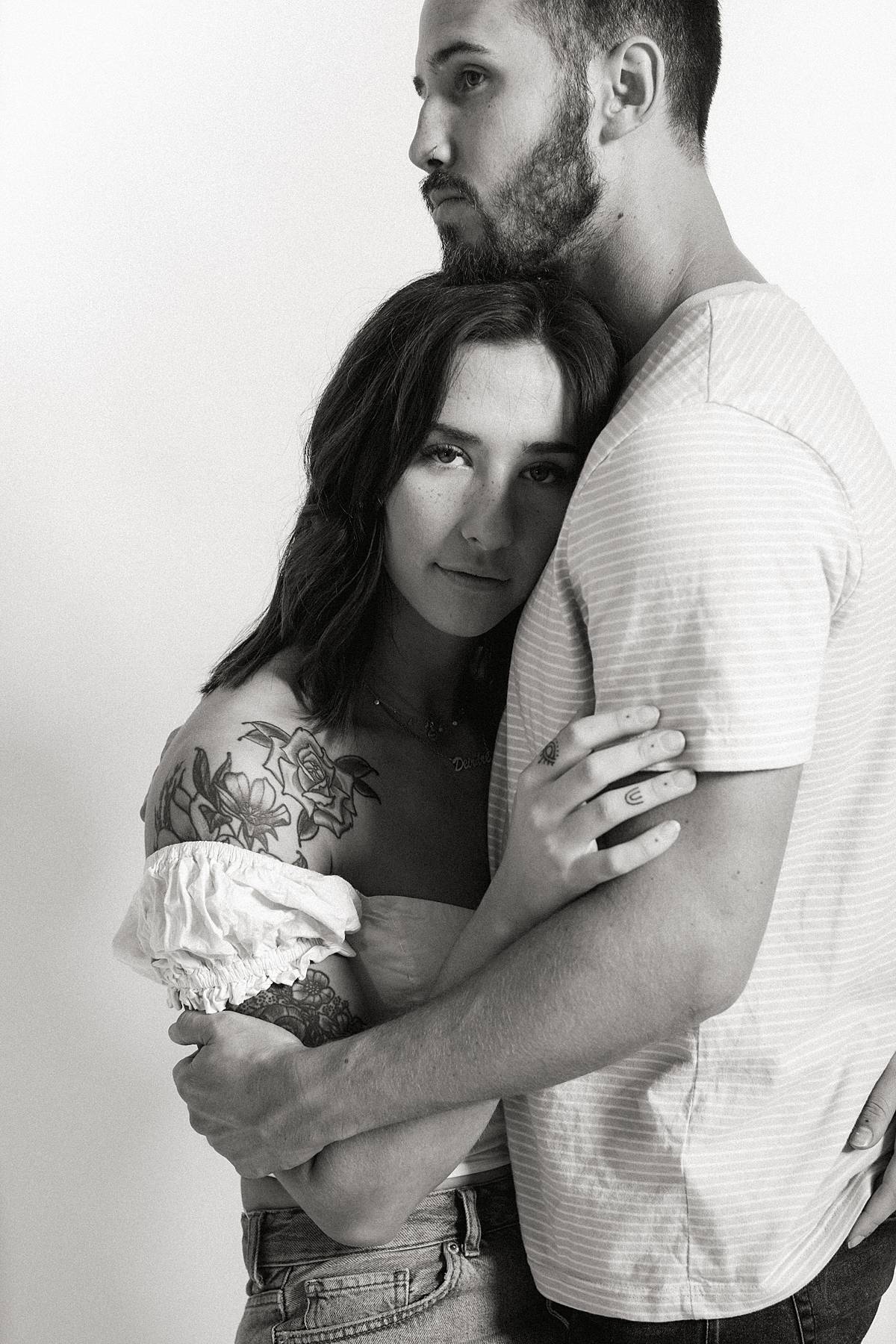 My typical style of posing, and what I most often employ with couples and weddings, is to just put you in the good light, set the basics of the pose and let chemistry take over. It sure took over in this shoot. Out of the 50+ images I delivered for this gallery, I think I probably put them in 10 starter poses, and they moved and interacted with one another making subtle variations in posing that truly capture the bond these two share. Here is a perfect example of when unprompted chemistry takes over.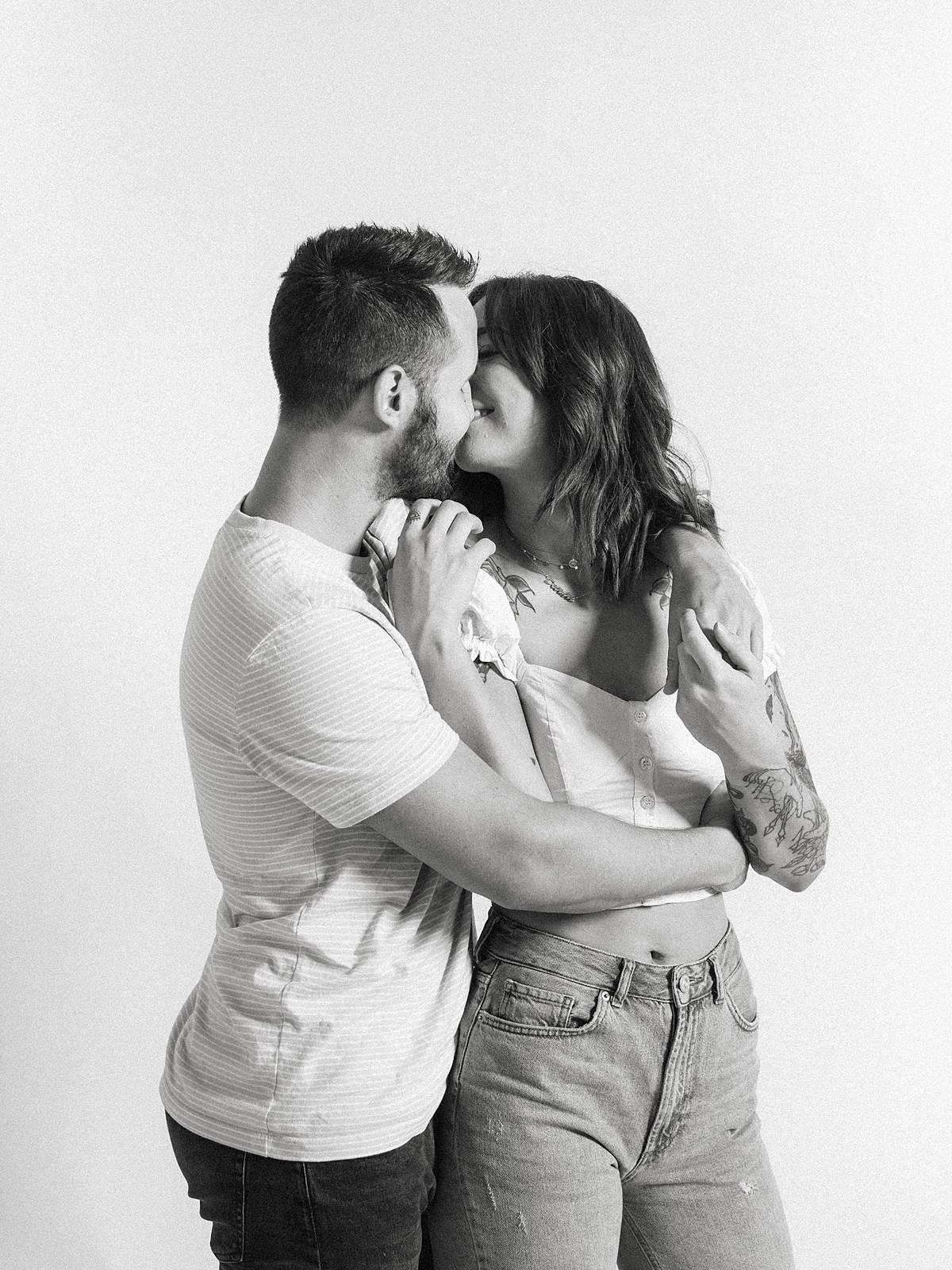 I'm obsessed with studio work at the moment, and I try to recommend it to all of my couples as an alternative to engagement photos or just an extra shoot. It's unique and super casual. It isolates you and really highlights the connection you have as a couple. No distractions, no landscape, just pure love.