Family Portraits at Northern Michigan's Point Betsie Lighthouse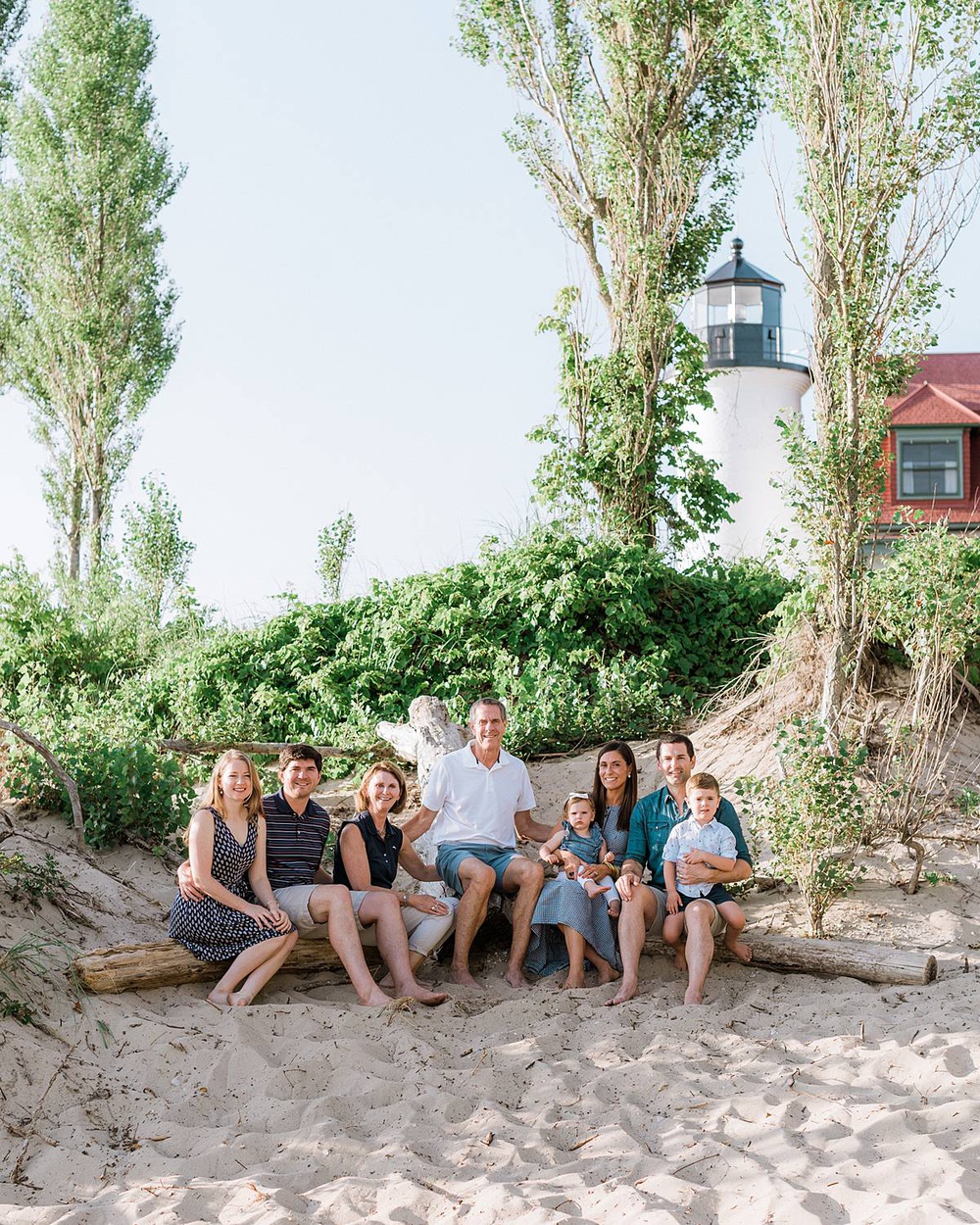 Family Portraits at Northern Michigan's Point Betsie Lighthouse
Extended family portraits at northern michigan's beautiful point betsie lighthouse located off the historic m22 highway. These sunset portraits were captured on a beautiful August evening, 1.5 hours before sunset.
Aug. 23, 2019, 7:55 p.m.
Northern Michigan has no shortage of beautiful locations for family portraits. When Kate reached out to me about photographing her family at Point Betsie Lighthouse, I couldn't say yes quick enough. It's one of my favorite locations, situated just off Michigan's famous M22 loop. Just 30 minutes from my family cottage, it's a place I have visited many times. This was my first time photographing a family at the location and I'm thrilled with the results!  For more information about the Point Betsie Lighthouse, check out the information below. 
The location features stunning ocean views, and a gorgeous red roof barn with a historic lighthouse attached. Sandy beaches and gorgeous sun reflecting off the water make this one of Northern Michigan's most scenic locations, perfect for capturing family memories.