Fall Elopement Wedding at South Carolinas Wavering Place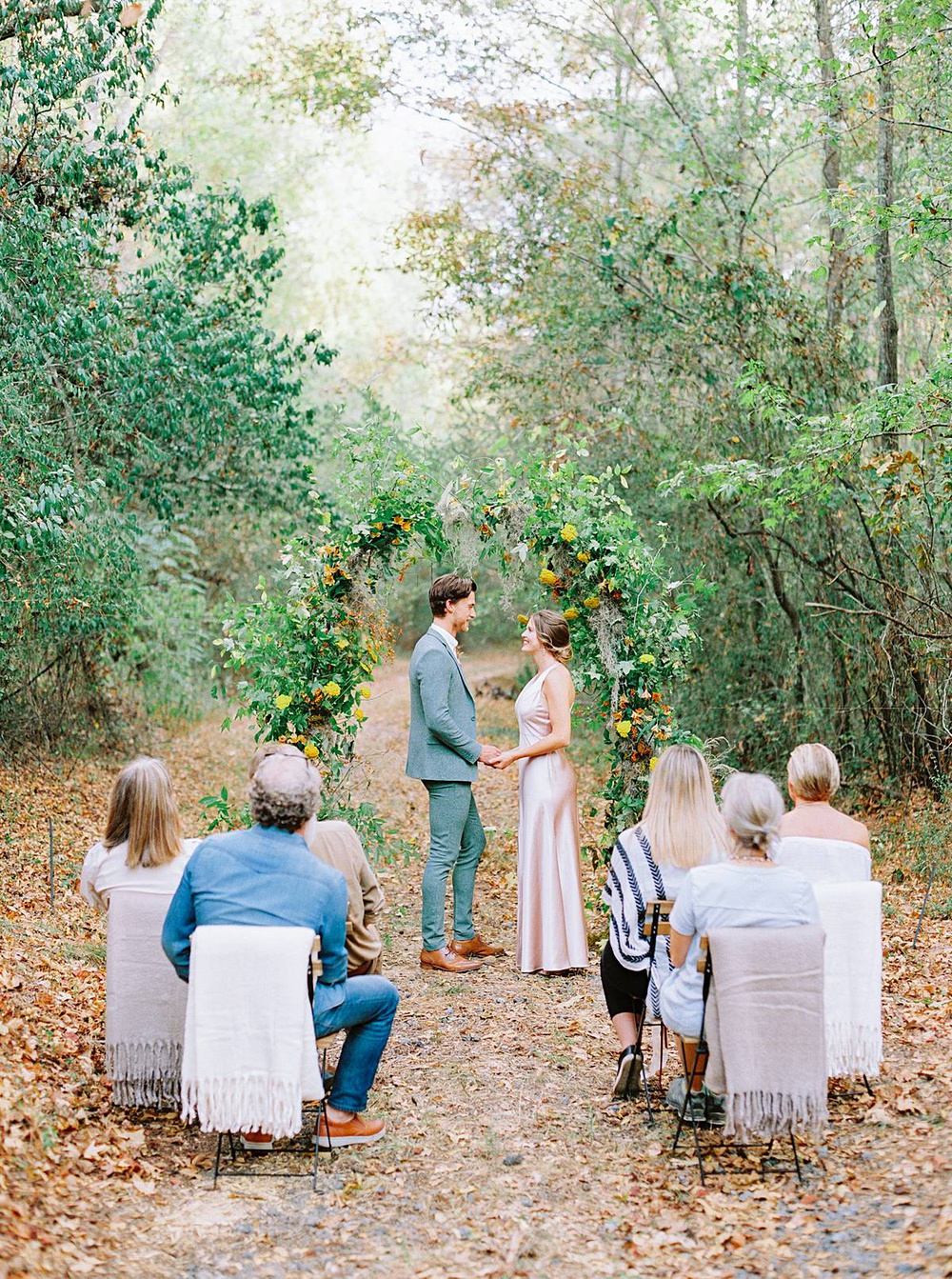 Fall Elopement Wedding at South Carolinas Wavering Place
FEATURED ON RUFFLED BLOG! Southern fall elopement wedding with friends and family at Wavering Place. An intimate ceremony followed by a sunset dinner by the cottage house. All shot on kodak film
Nov. 12, 2019, 11:50 a.m.
FEATURED ON RUFFLED BLOG!
Ruffled Blog - Autumn Southern Elopement at Wavering Place
The couple arrives on their bicycles, racing playfully down the avenue of trees
and lush vegetation. Their dog skips eagerly beside them. They sit beneath
the ancient oak for a while, taking in the day and the beauty of the morning.
Togetherness. He plays his guitar as she watches with a joyous smile, then
wanders toward the forest to forage. They swap tales of true love, scribbling the
stories on handtorn paper to share at each place setting later.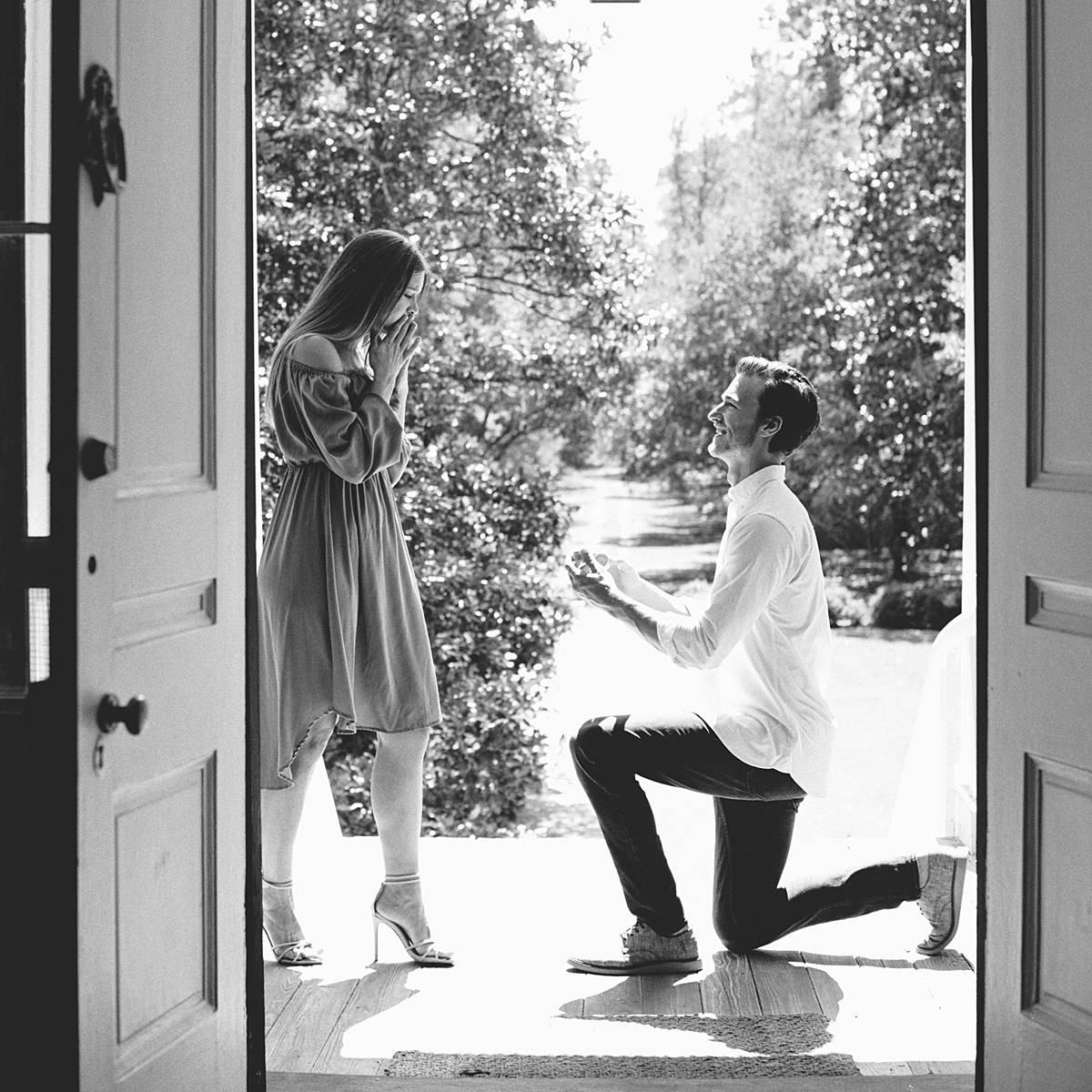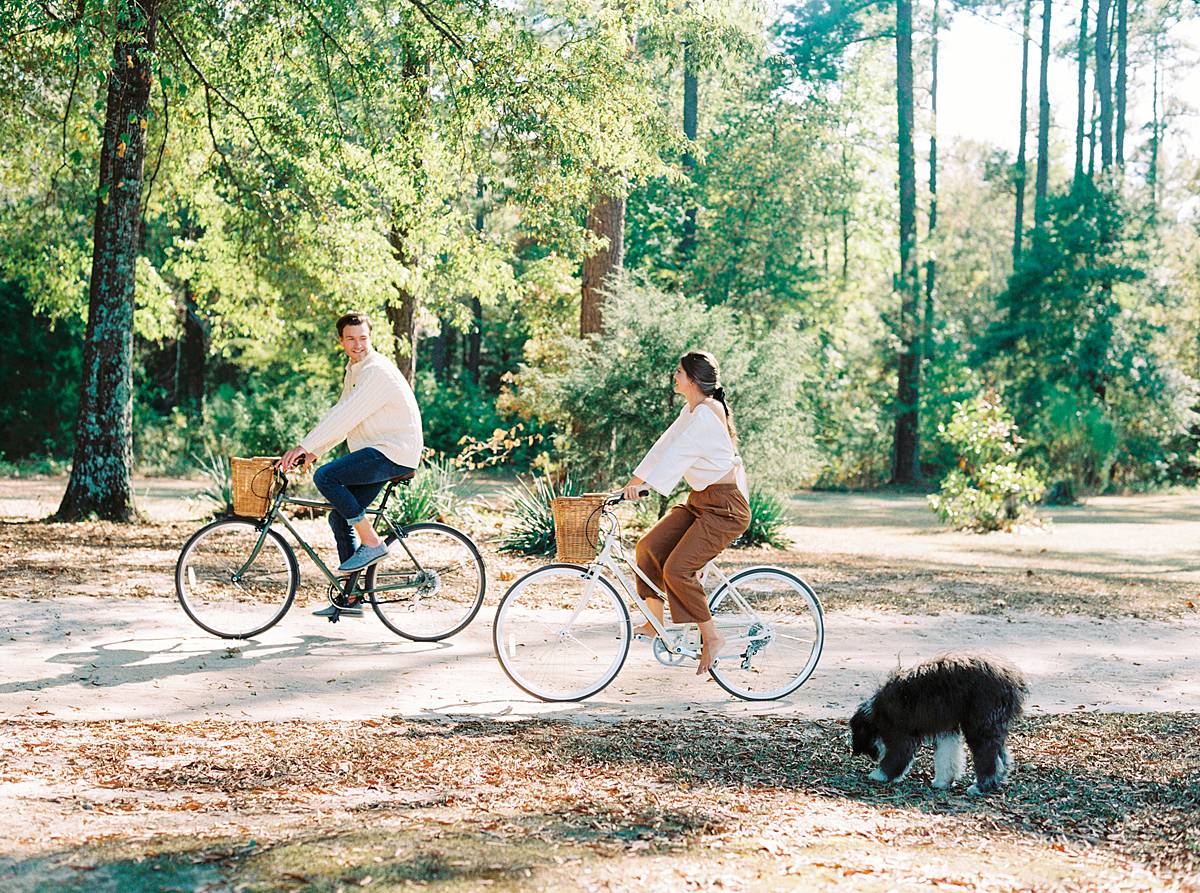 As afternoon sets in, they stumble upon an old house in the woods and
climb through the window, exploring the historic corners inside. They find a
countertop next to a window pouring with light and empty their basket of fruits
+ berries, picked from the gardens earlier that day. Together, they prepare
miniature fruit pies for the dinner later on and playfully soak up the moments
surrounded by flour and light.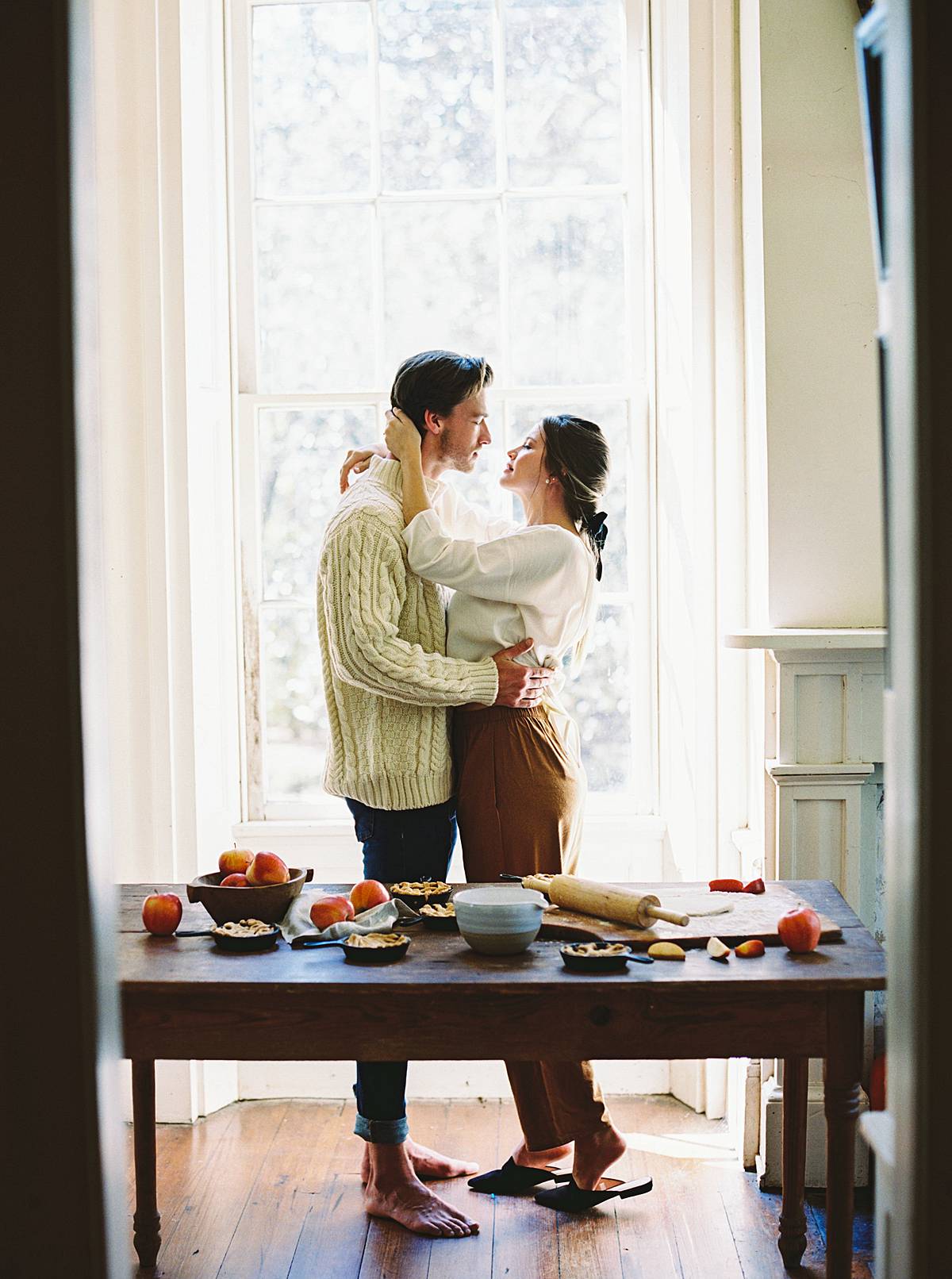 To see the first half of this intimate weekend elopement, and the proposal leading up to their autumn affair, please see our other feature on Ruffled Blog!
Ruffled Blog - Autumn Proposal at Wavering Place
To shop the fall looks in this shoot, check out this inspiration on Ruffled Blog!
Ruffled Blog - Fall Engagement Inspiration

LauraLee traipses up the curved stairwell to get ready. Her thick braid falls into
a loose natural wave, and she adds a touch of makeup to her freckled face -
dash of rouge, a soft lash. She dons a silky apricot gown that flows behind her,
billowing in the brisk fall air. Meanwhile, Taylor changes into wool blend pants
with a sage green hue and white shirt.
She carries a bouquet of foraged blooms in muted spice tones, found earlier in
the day along the grounds. They wed before an arch of wild florals in autumnal
shades, their parents standing by. The sun starts to set as together they set the
table - bread, honey, berries, figs, cheeses and charcuterie. An artisan feast.
Upon each handmade ceramic plate sits a jagged slice of wicker upon which
hand torn cloth paper is scribbled in natural pigment from berries showcasing
their guests' names. LauraLee stretches into a cream knit sweater over her
dress as their parents start to read about the classic love stories shared at their
place settings. They toast to spontenaity, serendipity and love as the autumn air
fills with their laughter and song.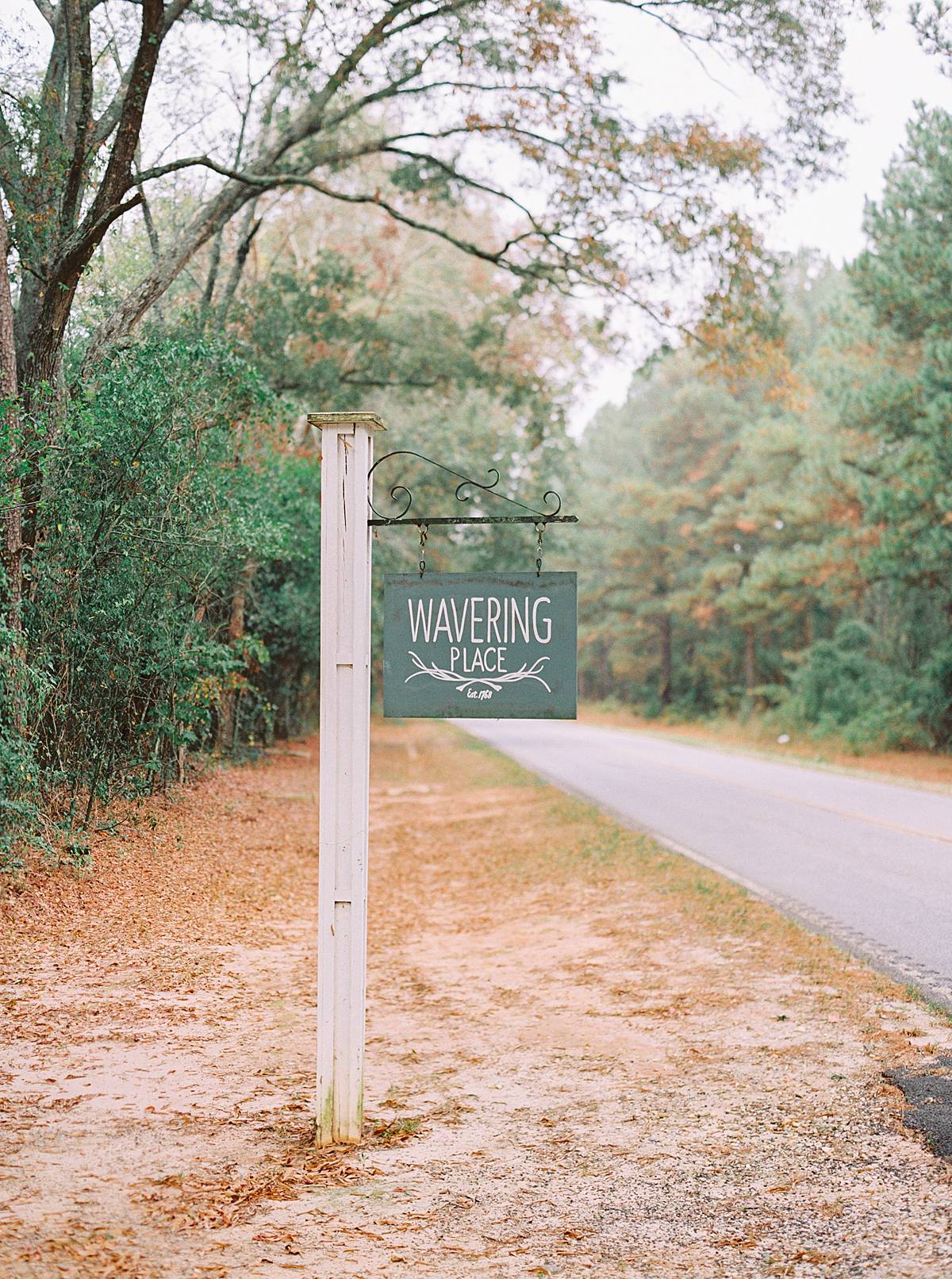 VENDORS
Photography: Brian D Smith Photography  /  https://www.instagram.com/briandsmithphotography/
Planning + Design: Willow and Oak Events  /  https://www.instagram.com/willow.and.oak.events/
Floral Design: Philo Floral  /  https://www.instagram.com/philofloral/
Venue: Wavering Place  /  https://www.instagram.com/waveringplace/
Paper Goods: Little North Company  /  https://www.instagram.com/littlenorthcompany/
Hair + Makeup Artist: Contours and Curls  /  https://www.instagram.com/contoursandcurls/
Gown: Jenny Yoo via Bella Bridesmaids /  https://www.instagram.com/jennyyoonyc/  /  https://www.instagram.com/bellabridesmaids/
Bride's Sweater: & Other Stories  /  https://www.instagram.com/andotherstories/
Bride's Autumn Attire: Hackwith Design House  /  https://www.instagram.com/hackwithdesign/
Groom's Fashion: ASOS  /  https://www.instagram.com/asos/
Pies: Vanilla and the Bean  /  https://www.instagram.com/vanillaandthebean/
Rings: Sofia Kaman  /  https://www.instagram.com/sofiakaman/
Tabletop Pieces: Farmhouse Pottery  /  https://www.instagram.com/farmhousepottery/
Linens: Magic Linen  /  https://www.instagram.com/magiclinen/
Napkins: Silk and Willow  /  https://www.instagram.com/silkandwillow/
Bicycles: Outspokin'  /  https://www.instagram.com/outspokincola/
Models: Kelsey Chambers and Dylan Gibhart from Directions USA